Boxing Legend Evander Holyfield Put His Gloves Down and Protested
Legendary boxer Evander Holyfield is still on the comeback trail. That didn't stop Holyfield from pursuing another goal of his.
Holyfield took a break from training to participate in a recent Black Lives Matter rally. Here's why Holyfield is just as passionate about racial equality as he is about punching and squaring off in the ring.
Evander Holyfield is a boxing legend
Evander Holyfield is best known as the boxer who upset Mike Tyson in 1996. That doesn't do Holyfield, who turns 58 in October, the right amount of justice after an amazing boxing career.
Holyfield retired in 2011 with 44 victories — 29 by knockout — in 57 fights. He won a bronze medal at the 1984 Olympic Games in the men's light heavyweight event and is the only four-time world heavyweight champion.
Holyfield is also known for losing part of his ear in a 1997 rematch with Tyson. The move disqualified Tyson from the event.
Evander Holyfield's athletic genes spread to his children, too. His son, Elijah, played college football at the University of Georgia and currently plays for the Philadelphia Eagles.
Holyfield is on the comeback trail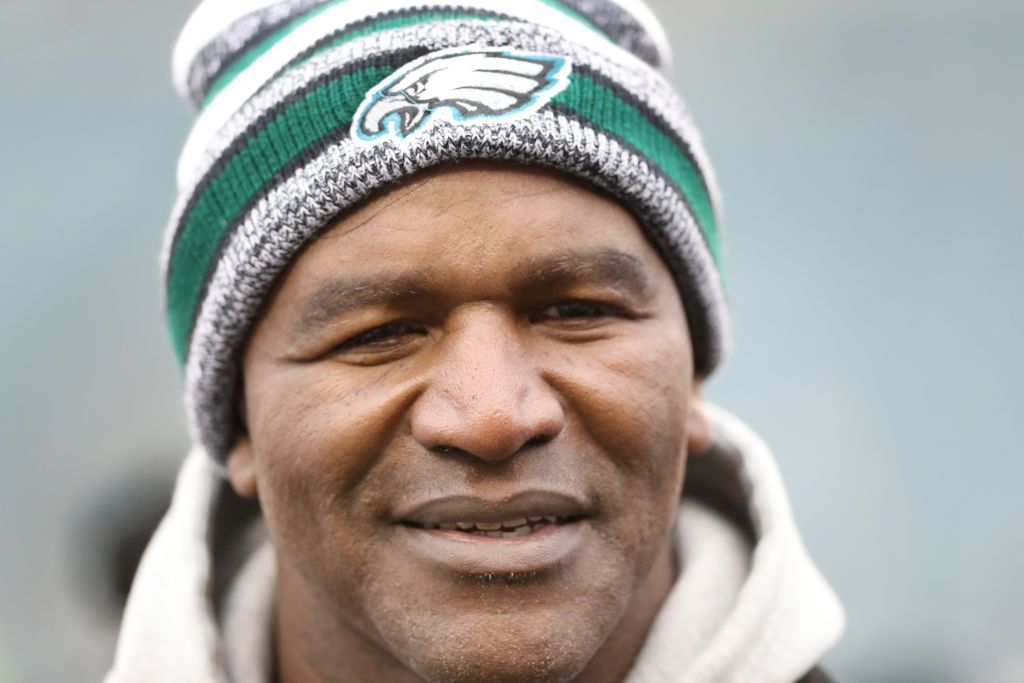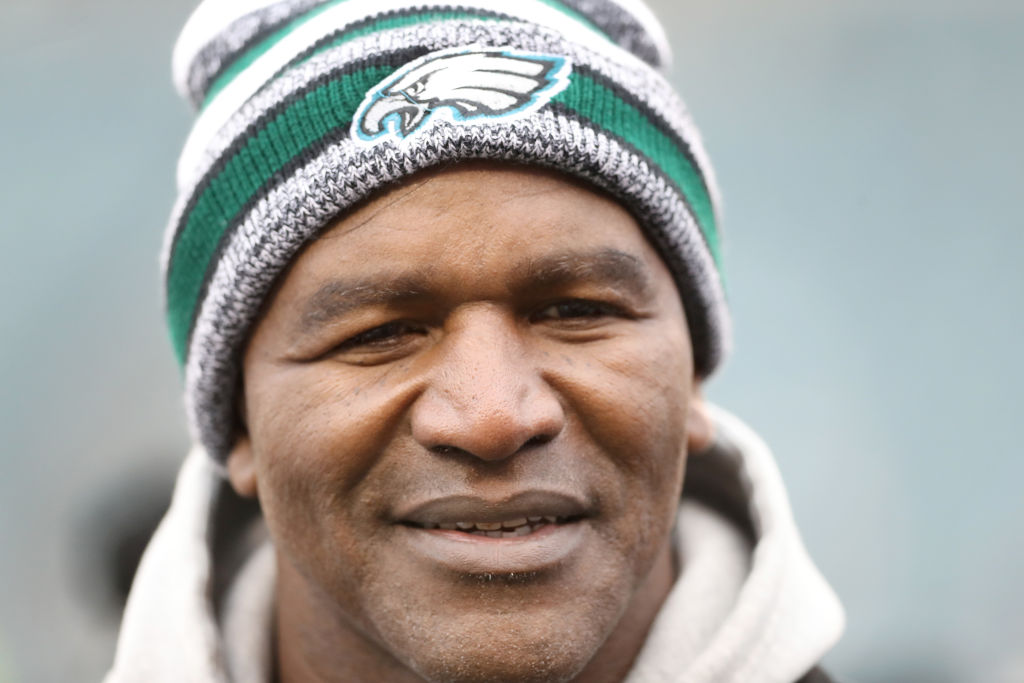 Evander Holyfield recently confirmed he intends to put his gloves back on and make a comeback attempt. The 57-year-old has undergone a viral training regiment in the process.
Holyfield posted an Instagram video of him bench pressing 180 pounds; another video showed him doing everything from shadowboxing with chains on his fists to running while pulling a parachute.
If anything, 2020 has a chance to be Year of the Comeback Athlete. Former Cy Young winner Bartolo Colon wants to return to the majors at 47 years old.
Mike Tyson is also working on his own comeback attempt.
Holyfield recently protested in solidarity with Black Lives Matter
Evander Holyfield took time away from his training regimen for a cause he, and millions of others across the world, have recognized.
Holyfield recently joined a protest in Hollywood, Fla., in solidarity with Black Lives Matter. Holyfield and protestors sang happy birthday to Breonna Taylor, a black woman who was fatally shot in her home by Louisville police in March.
The group of roughly 120 protestors also recited the names of African American who died because of police brutality.
In an interview with Local 10 in Florida, Holyfield explained why he joined the protestors.
"This is important, because the golden promise is to do unto others as you want them to do unto you."
Holyfield isn't the only notable celebrity who recently protested. Twenty-one Jacksonville Jaguars players joined head coach Doug Maronne, assistant Terry Robiskie, and general manager Dave Caldwell in a march to the local sheriff's department.