Brad Keselowski, Denny Hamlin, and Kurt Busch Share NASCAR Win Streaks That Could End in 2022
They say all good things must eventually come to a conclusion. But do they?
It did for Kevin Harvick in 2021. He failed to capture a NASCAR premier series race for the first time in 11 years, after collecting nine wins the previous season.
For three veteran drivers in 2022, their multi-year win streaks could be ending.
Here's why:
Brad Keselowski's driving focus will be divided by new ownership responsibilities.
Denny Hamlin's attention also will be fractured between ownership commands and driving disciplines.
Kurt Busch appears to miss the Gen-6 models too much.
Are the trio's streaks safe? In jeopardy? Or DOA?
Brad Keselowski, 11-year win streak
A lot has changed with Keselowski over the past year. After a long comfortable ride with Team Penske, the 2012 drivers' champion entered ownership with the RFK Racing.
Above all, Keselowski is entering his first season without his father and mentor, Bob, who died in December. The 1989 ARCA circuit champion was 70.
One of the Cup series' top superspeedway pilots, Keselowski has 35 career wins and has not gone winless since 2010, his first full-time campaign. He had at least three wins during the previous five seasons before claiming just one victory last year (at Talladega, of course).
A 14-year veteran, Keselowski has several more years of competitive racing in front of him. A future NASCAR Hall of Famer? Let's see how he develops as a driver/owner.
This year, he'll be driving with a heavy heart. Keselowski dedicated his Daytona 500 performance on Feb. 20 to his late father. His Daytona experience started with a victory during the Duel 1 at Daytona on Feb. 17. It was his first career duel win.
"This is special," he told Fox Sports after climbing out of his machine.
Streak projection: Safe.
Denny Hamlin, 3 years
Technically, Hamlin's streak could be considered kaput. Like Major League Baseball and the NFL, most major professional leagues do not recognize playoff statistics on the back of players' trading cards. But NASCAR is different.
The playoffs, in effect, are an extension of the regular season. Hamlin, who has an ownership interest in 23XI Racing, drives for Joe Gibbs Racing and failed to earn a checkered flag during the 2021 "regular season."
In the first two rounds of the playoffs, however, Hamlin captured events at Darlington Raceway and Las Vegas Motor Speedway. Hamlin has compiled 46 wins over the past 17 seasons, including a career-best eight in 2010.
Hamlin has earned three Daytona 500 titles over the past six years. Has he lost his Daytona touch? If he doesn't win during the season-opening event on Feb. 20, his annual win streak could be in big trouble.
Streak projection: In jeopardy.
Kurt Busch, 8 years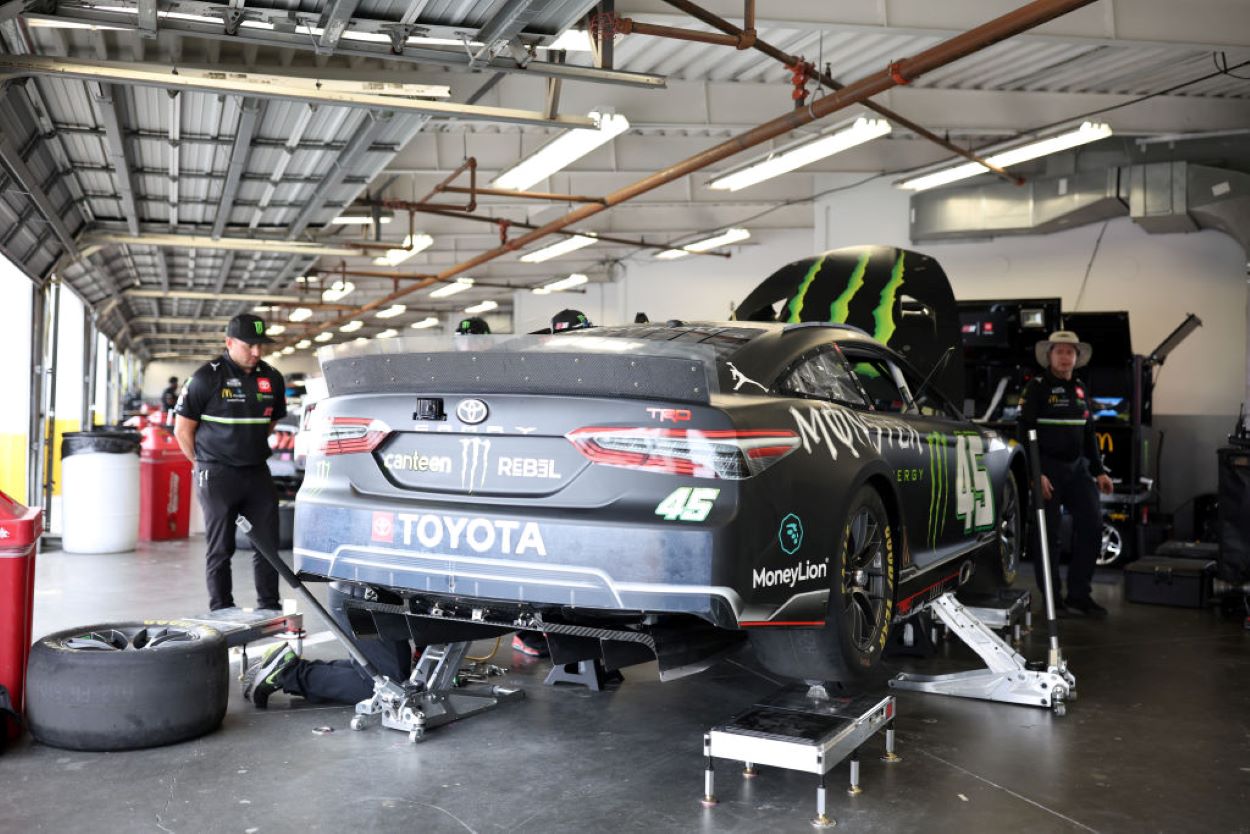 The last time Busch appeared at Daytona International Speedway, news broke last fall that the 22-year veteran would start a new team in 2022 with expanding 23XI Racing.
One of the more consistent drivers of the past three decades, Busch is credited with 33 career triumphs. He burst onto the scene with four checkered flags during his second full-time campaign in 2002. The following year he claimed four more, followed by three wins each in 2004 and '05.
Since then, he's only endured two winless campaigns (2012 and '13) but has not won more than two in 16 seasons.
Reunited with crew chief Billy, Busch has struggled in two early appearances with his new squad. He failed to qualify for the wildly-popular Clash at the Coliseum on Feb. 6 and placed 25th during the single-car qualifying session at Daytona International Speedway on Feb. 16.
The new team, headlined by co-owner Michael Jordan, may take time to jell. Is there enough time in '22?
Streak projection: DOA.
Like Sportscasting on Facebook. Follow us on Twitter @sportscasting19.
RELATED: How Richard Childress Discovered his NASCAR Passion for the Daytona 500