Brad Keselowski Says NASCAR Drivers Need to Stop Whining About Next Gen Cars
For all the critics of NASCAR's Next Gen cars, driver Brad Keselowski had one response:
"Man up."
The new technology will be cheaper to maintain but harder to handle.
"… I think that's a good thing," the 2012 premier Cup champion told autoweek.com. "I think we had fallen into a spot where the Cup cars were driving too well."
Easy drives are no longer an issue.
Next Gen cars were developed to even the NASCAR field
Since the development of the Next Gen cars started in 2019, there have been at least 16 test sessions with a variety of drivers taking their turns for a spin. Many criticized the handling and extensive cabin heat.
Keselowski does not understand why there are so many complaints. He comprehends why NASCAR started designing the Gen-7. Instead of creating parts in-house, team mechanics will build the cars with parts they receive from suppliers.
It is one of the most significant changes in NASCAR history. Ideally, small-budget teams like GMS Racing, which is entering its first full-time schedule next season, should be better able to compete against established organizations like Hendrick Motorsports, which has claimed back-to-back Cup championships.
"What we did in the past with the Gen 6 car won't really be successful," driver Joey Logano said. "You have to think outside the box with this new car. … There's so much to learn with this car."
Keselowski: 'If you make a small mistake, you pay for it big'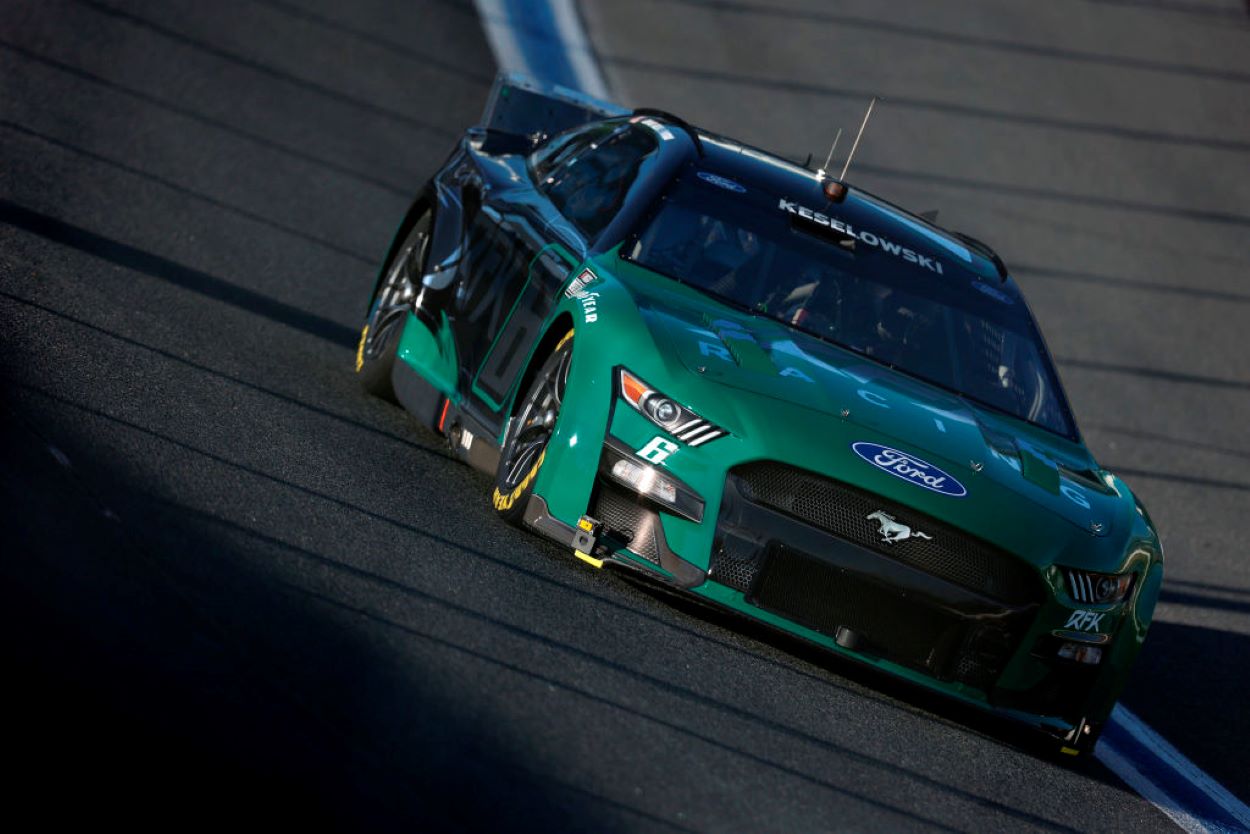 The Gen 6 machines, used on the Cup Series from 2013-21, were initially designed to look like their street-legal cousins. Over the years, several "deep-pocket" organizations utilized their resources to experiment with alternative aerodynamic and downforce setups, which significantly improved the cars' handling.
Smaller teams struggled to keep pace – in the garage and on the track. Next Gen cars will be slower. They will be a grind to handle. By design, they will emphasize driver skill over engineer innovation.
"They're not super-fast, but they're very challenging to drive," Keselowski said. "If you make a small mistake, you pay for it big. I think it for sure (puts) more emphasis on the driver who makes fewer mistakes and the whole risk-versus-reward proposition.
"… I think (it's) a good thing."
Logano: 'There are so many unknowns'

This offseason could prove to be one of the most important in industry history. NASCAR officials hope the Next Gen cars' lower horsepower will bunch the machines together and create more racing opportunities and on-track drama.
At least four more test sessions will be staged over the next two months. The next two will be at Charlotte Motor Speedway on Dec. 15 and 17. Daytona International Speedway will host an event on Jan. 11-12, capped by the final stop at Phoenix International Raceway on Jan. 25-26.
Despite teams having three years to analyze the new cars, they still have a bevy of preseason questions that need to be answered before the 2022 Daytona 500.
"There are so many unknowns," Logano said. "It's hard to predict what next season is going to be. If someone is saying now how they're going to run next year, they're full of c***. Nobody knows.
Keselowski has a reply to all the whining: "Now you've got to man up to drive these cars."