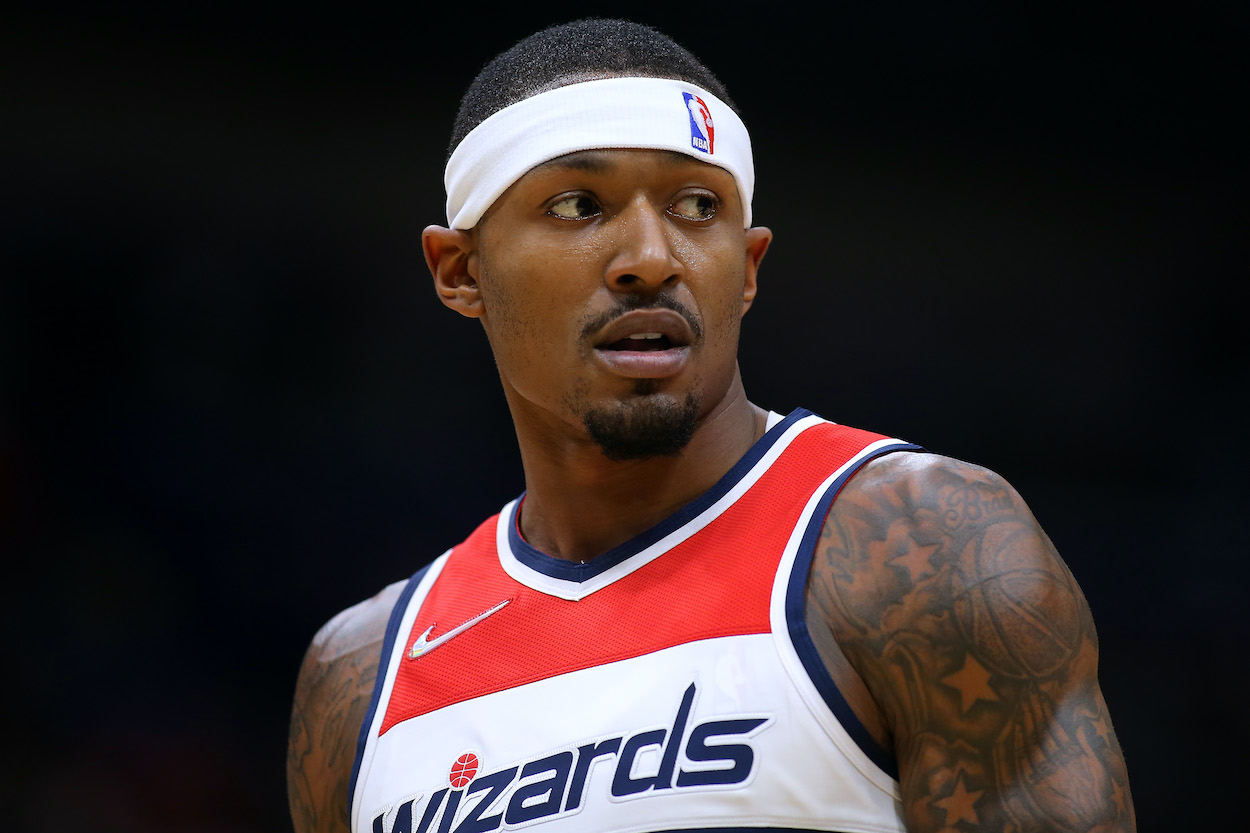 Bradley Beal Doesn't Mince Words With His $235 Million Message to the Wizards
Bradley Beal has been loyal to the Washington Wizards for his entire career, and now he wants to be rewarded with a $235 million contract extension.
It's not easy for an NBA superstar to stay faithful to a middling franchise for long. We live in the era of superteams and ring chasers, so All-Stars are hopping around to different cities seemingly every offseason with the goal of adding a championship to their resume.
But Bradley Beal hasn't given up on the Washington Wizards.
Beal is now in his 10th year with the Wizards, and the team is starting to show signs of life for the first time in a few seasons. It's about time the All-Star gets rewarded for his loyalty, and that reward could be coming in the form of $235 million.
Bradley Beal hasn't signed his $181.5 million contract offer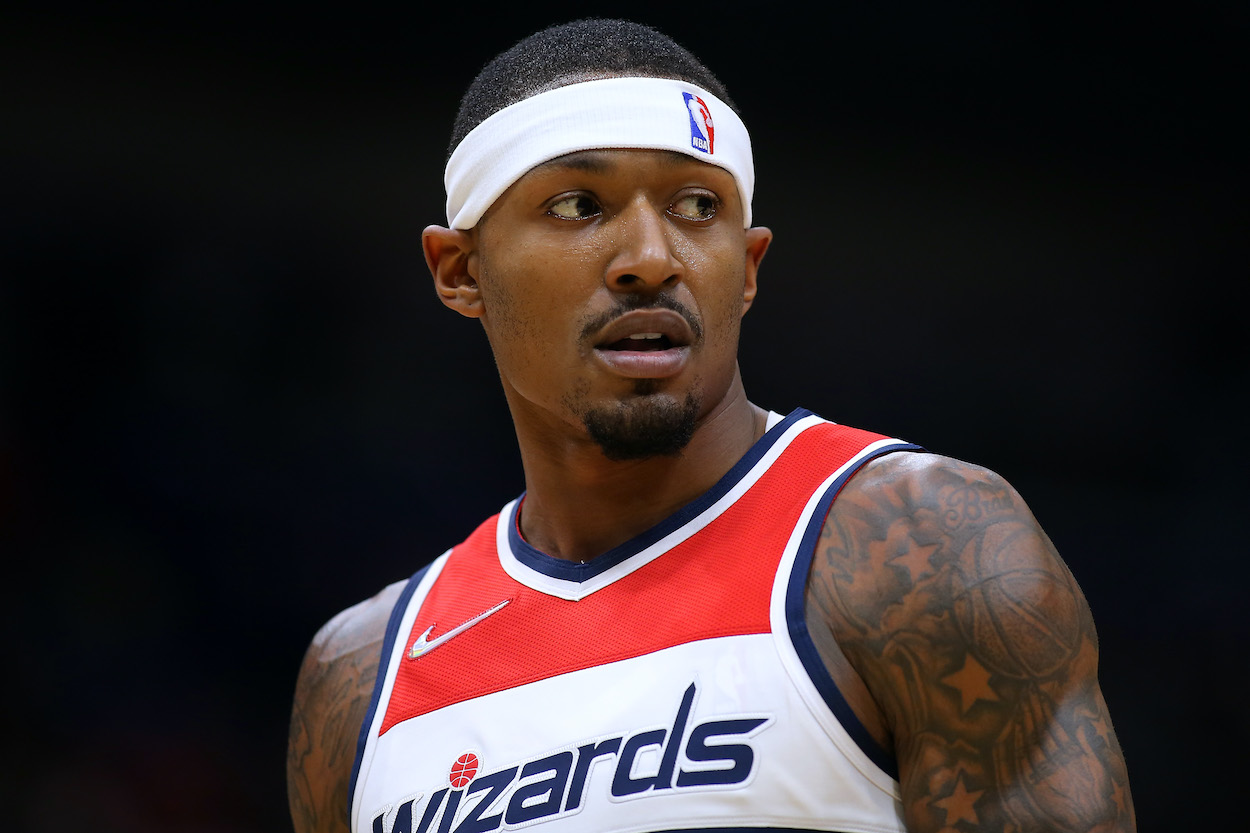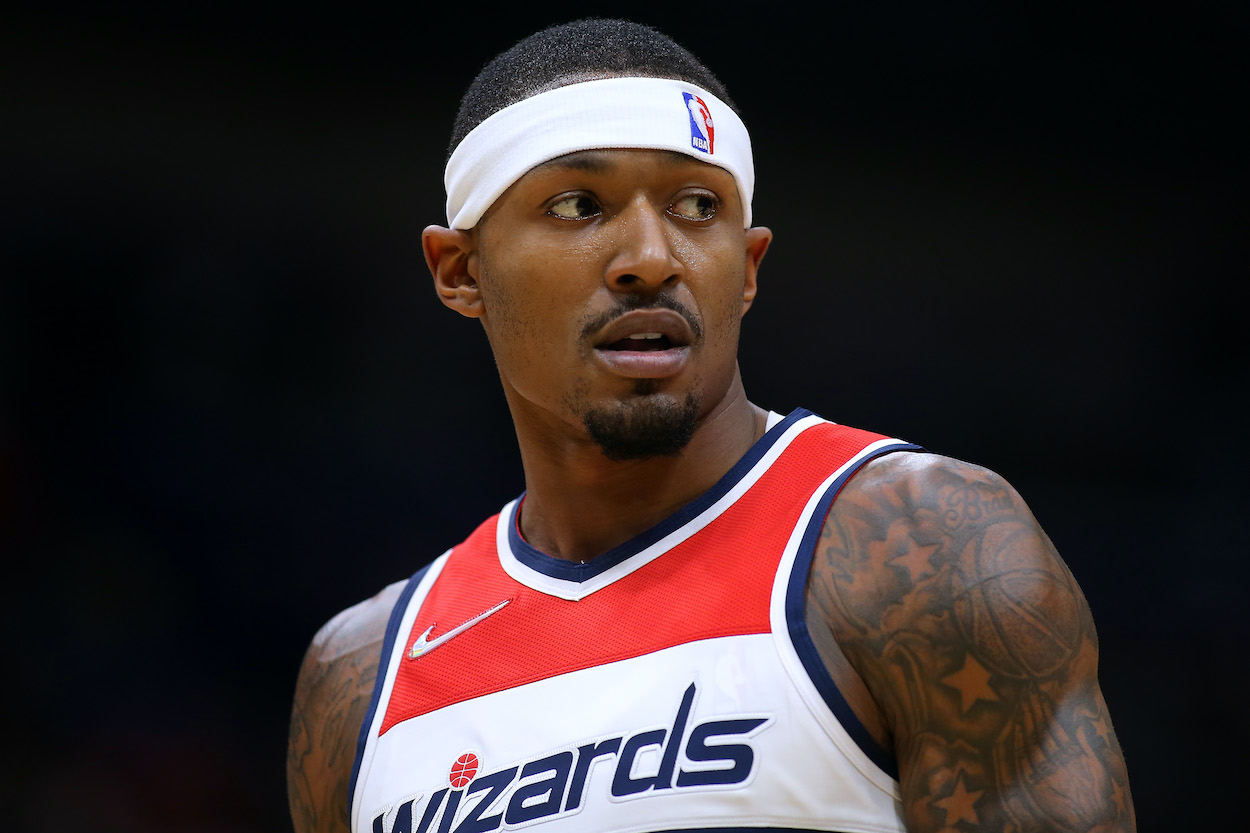 Over the offseason, the Wizards offered Beal a four-year, $181.5 million contract extension to remain in Washington. Understandably, Beal wanted to see how his new-look team would fare to start the season without Russell Westbrook on the roster, so he hasn't put pen to paper just yet.
After nearly a decade spent in Washington, it makes sense that Beal would hold off on signing an extension until he saw some encouraging signs from the team that drafted him in 2012. Trade rumors have been swirling around the 28-year-old for much of the last few years as well, so it wouldn't have been surprising to see him finally force his way out of town to join a contender.
But the Wizards started the season 10-3 to take the No. 1 spot in the Eastern Conference standings, and they did so without Beal scoring his usual 30 points per game. Washington currently sits at 15-11 through 26 games and right in the middle of the playoff race in the East.
Beal has been impressed with what he's seen.
Beal sends a $235 million message to the Wizards
Beal could sign his $181.5 million extension at any point this season, but he would be wise to hold off on signing a deal until next summer. Why? Because he'll be eligible for a five-year, $235 million veteran max contract by then.
In a recent appearance on the "Posted Up with Chris Haynes" podcast, Beal hinted at just that.
"I got time, so I kinda hold the cards right now," Beal said. "And one, I've never been in this position. I'm kinda embracing that, being able to kinda dictate how I want my future to be and where I want it to be. And at the same time, I'm not gonna make that grand commitment and it doesn't work. Ultimately, you have to be selfish at some point, and for probably the first time in my career, Year 10, I am. And so I'm kinda taking advantage of it in a way."
Music to Wizards fans' ears
Wizards fans might be feeling a little uneasy by Beal's hesitancy to sign an extension with the team, but he has no intention of continuing his career anywhere else. If he hasn't proved that by now, he will next summer.
"Obviously, my full commitment is to the team. I want it to work," he said. "I've contributed to being here. I've committed to being here twice. Now, I want to see that commitment to me, as well, that we can create a winning team here, a winning environment here. And granted, I'm a part of that, so I gotta make sure that I'm stepping up and doing my thing, too, just as well."
Beal is absolutely right. Any other player of his caliber would've skipped town by now considering the incompetence of Washington's front office over the last few years. And still, Beal stayed through it all.
Considering the blind loyalty Beal has shown to the Wizards throughout his career, $235 million would be a bargain.
Like Sportscasting on Facebook. Follow us on Twitter @sportscasting19.