Bradley Beal Suddenly Seems Ready to Shake Up the NBA Trade Deadline and Finally Seek Divorce From Wizards
Bradley Beal has tried his best to remain loyal to the Washington Wizards. But with Washington rapidly sliding out of the playoff picture and Beal primed to become a free agent this offseason, he could seek an out before the Feb. 10 NBA trade deadline.
The Wizards seem convinced Beal will re-sign this summer given past statements and the fact he can make the most guaranteed money by singing a supermax with Washington. However, the 28-year-old's agent made a rare trip to D.C. on Monday night, lending skepticism to Beal's motives in the next couple of days.
The Wizards want to buy at the NBA trade deadline to appease Bradley Beal, but they keep losing
The Wizards have pretty consistently projected a desire to buy ahead of the NBA trade deadline in an effort to surround Beal with top talent.
Quinton Mayo of Audacy reported that Washington "zeroed in" on Indiana Pacers big man Domantas Sabonis after past reports linked Sabonis to the Wizards. However, Sabonis has since been dealt to the Sacramento Kings.
However, the issue is that Beal wants to win and play for a competitive franchise right now. Nothing about Washington's recent play suggests they are moving in the right direction.
The Wizards are 14-26 following a 10-3 start. They've fallen to 11th in the Eastern Conference and a full game behind the Atlanta Hawks for the final play-in spot.
Washington ranks 23rd in net rating and doesn't really do anything well on either end of the floor. The current roster construction does not work.
Perhaps Beal finally acknowledges the latter point.
Beal's agent met with Wizards management on Monday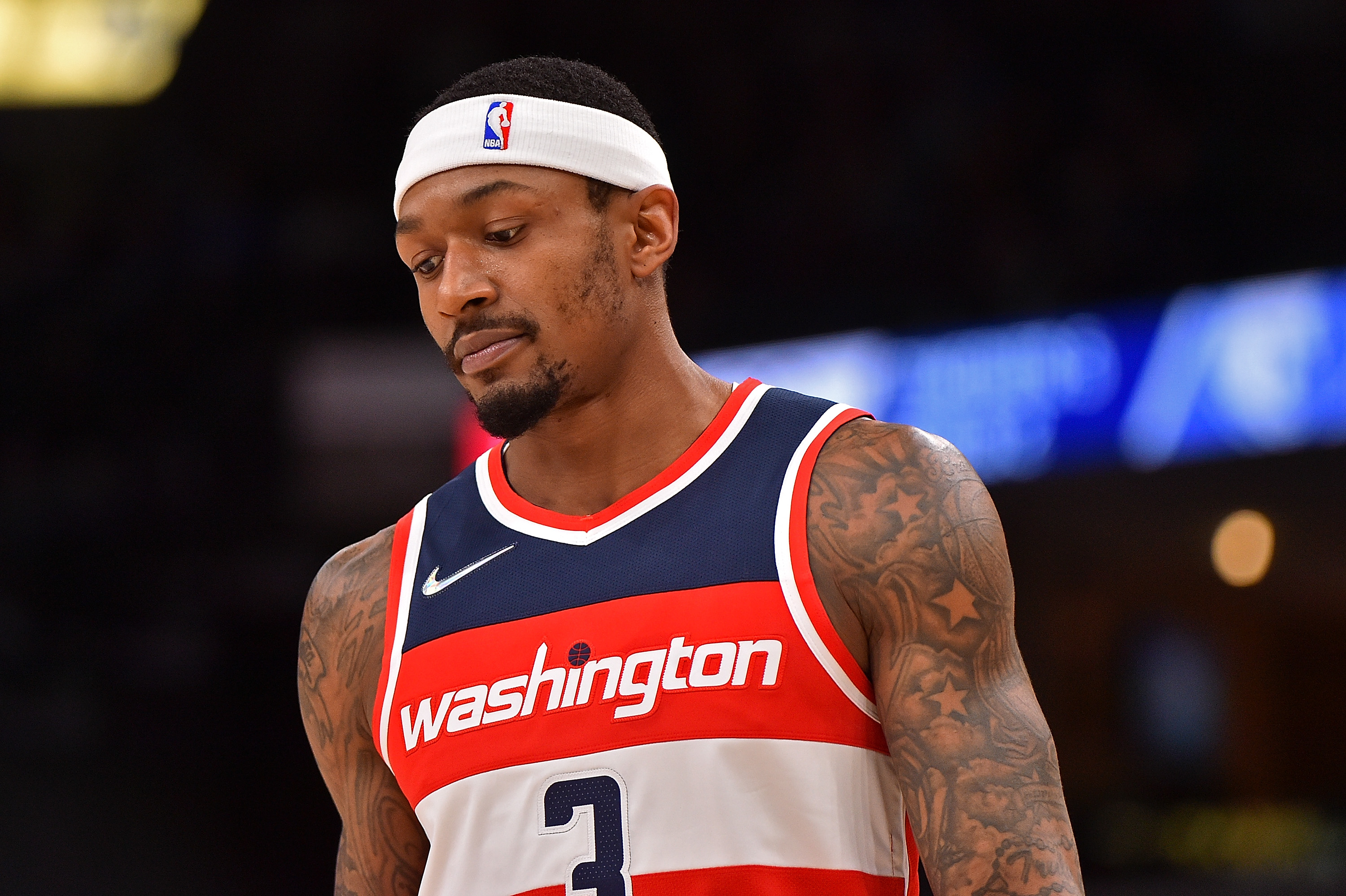 Bradley Beal remains sidelined with a wrist injury that has forced him out of the last four games. Still, his presence looms over everything.
Chase Hughes of NBC Sports reported that Beal's agent, Mark Bartelstein, met with Wizards management Monday to discuss the upcoming NBA trade deadline. Hughes noted that the prospect of keeping Beal and them losing him in free agency has "come into view" for the Wizards.
It is unknown whether Bartelstein issued a trade request to the Wizards on behalf of his client. However, the timing of the meeting feels notable given Washington's play. Hughes called it a "rare" visit on Bartelstein's behalf.
The Wizards might have to prepare for the very real possibility that they must part ways with Beal. But that might make the most sense for Washington.
Washington could become the focus of the NBA trade deadline
If Beal does indeed decide he wants out, then the Wizards suddenly become the epicenter of the Feb. 10 trade deadline.
Beal is one of the most talented scorers and combo guards in the NBA. His scoring numbers are down, but so are his field-goal attempts and usage rate. Plus, the St. Louis native is averaging a career-high 6.6 assists per game. He masterfully creates off the bounce and could benefit by joining a team with more floor-spacing
However, if a team goes after Beal, then those benefits will have to wait. Adrian Wojnarowski of ESPN reported that Beal will undergo season-ending wrist surgery.
Yet, the injury might not impact a potential trade. Any team interested in acquiring Beal would surely want to re-sign him this summer. Could the Philadelphia 76ers make sense?
The Sixers appear dialed in on James Harden in the event they decide to trade Ben Simmons. But Beal's potential availability could make for a tectonic shift that might lead to a mutually beneficial Beal-Simmons swap.
Washington has little time to choose a path. Beal could be shortening the timeline even further.
Stats courtesy of Basketball Reference.
RELATED: NBA Trade Deadline: Montrezl Harrell Puts Washington Wizards on Blast; Is He Trying to Talk His Way out of DC?