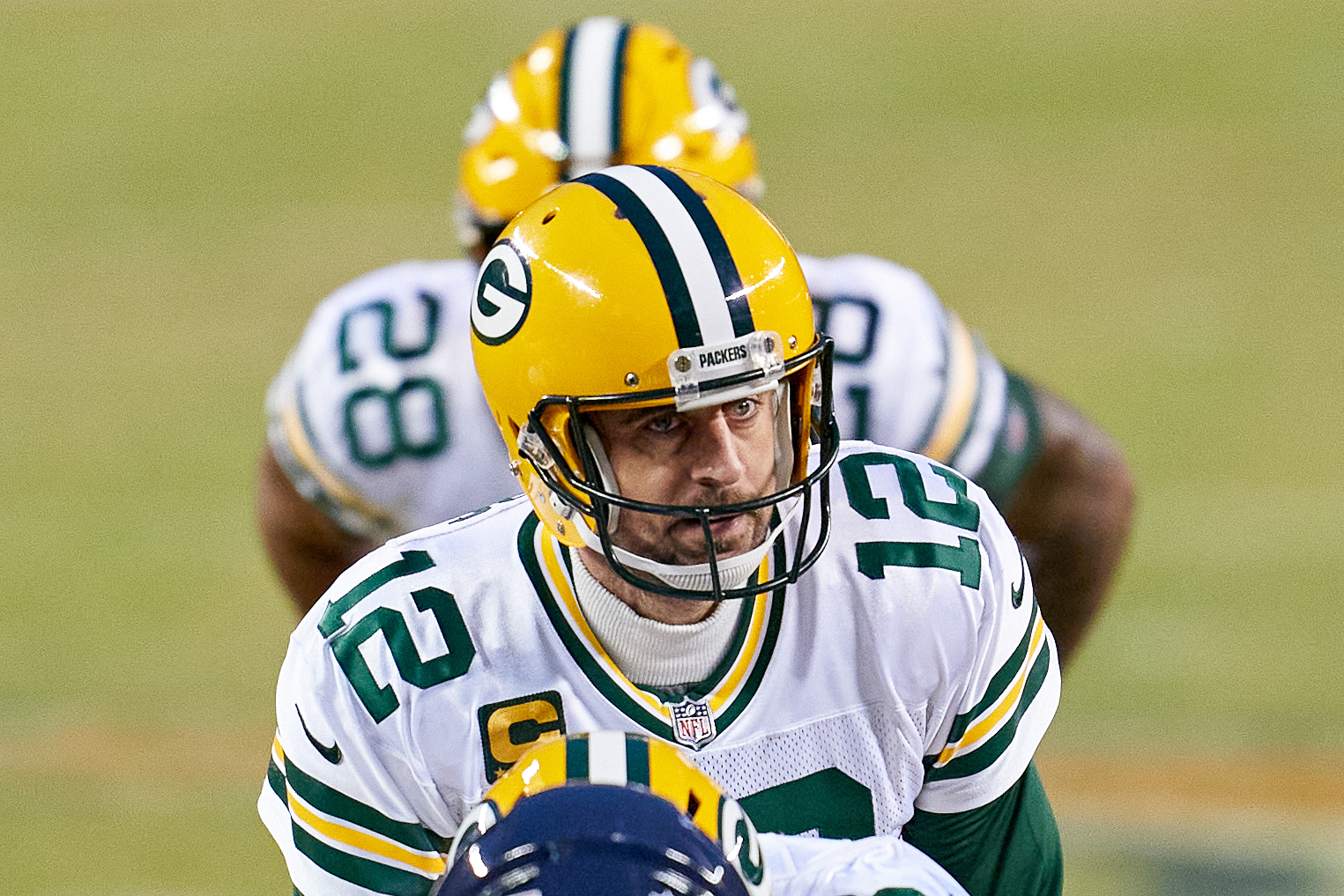 Brady Quinn Envisions the Packers' Worst Possible Nightmare Becoming Reality if Aaron Rodgers Plays His Ultimate Trump Card
Former NFL quarterback Brady Quinn doesn't see the Green Bay Packers making the playoffs without Aaron Rodgers.
The Green Bay Packers appear ready to officially begin life without Aaron Rodgers, a sentence that the franchise and its fans likely didn't expect to consider in January 2021.
Training camp is inching closer, and neither Rodgers nor the Packers have budged in their standoff. And if anyone believes the Packers can continue winning by starting Jordan Love at quarterback, former NFL signal-caller Brady Quinn is here to bring you back to reality.
Quinn thinks the Packers will miss the playoffs if Rodgers doesn't play
With Rodgers at the helm, the Packers should always be considered a strong candidate to win the NFC North Division and compete for a Super Bowl title. 
But what are the Packers without Rodgers for an entire season? We've seen him miss significant time with injuries in 2013 and 2017, and the Packers barely won the NFC North in the former year. 
However, this current standoff is nothing like a quarterback missing six weeks with an injury. During a recent appearance on CBS Sports HQ, Quinn said he doesn't believe that the Packers can contend with Love starting for a full year. 
"You're looking at, essentially, a rookie quarterback. I know he's been there for a year, folks, but this is how players in the NFL look at it. Really until you start playing and you rub some of that greenness off, that's when you start to showcase what you're capable of. … There's no way in my mind they end up being a playoff team."

Brady Quinn
Quinn went so far as to say the Packers will finish with a losing record, a far cry from the team's 26-6 record since the 2019 season began. 
Rodgers is making the Packers' lives extremely uncomfortable
One side is going to need to move first in the Packers-Rodgers standoff. But regardless of what the Packers do, their star quarterback has already won.
By making his stand, Rodgers exposed the Packers' organizational problems. He has potentially set the stage for front offices to learn from the Packers' mistakes and communicate with their star players, especially the franchise quarterbacks who hold indisputable power.
Rodgers already has a Super Bowl ring to his name and is a lock for the Pro Football Hall of Fame. What else does he personally have to lose? Even for most NFL players, the idea of forfeiting $35.6 million is a daunting one. But Rodgers has earned over $240 million in the NFL thus far, and something tells us that he's not doing those State Farm commercials free of charge.
The Packers, however, aren't as lucky. Even with Rodgers playing at a high level at an advanced age, the Packers' championship window was already potentially closing. Star receiver Davante Adams can hit free agency after the 2021 season, and the Packers haven't exactly drafted well offensively in recent years.
Remember, the Packers are going to open Lambeau Field to full capacity again in 2021. If Rodgers isn't playing and the Packers are 3-8, are people really going to sit in the cold and watch Love struggle on a losing team? And fewer fans in attendance means less money in the Packers' pockets.
The pressure is already building on Love to do something incredible
If Rodgers doesn't play in 2021, the Packers will almost certainly turn it over to Love and hope he can pull off the improbable. Quinn is correct that the Packers would be asking a lot of Love if they expect him to start all 17 games.
Stranger underdog stories have happened in the NFL. Matt Cassel replaced Tom Brady, the reigning NFL MVP, minutes into the 2008 season and won 10 of his 15 starts with the Patriots. New England narrowly missed the postseason, however.
Case Keenum bounced around the NFL before leading the Minnesota Vikings to the NFC championship game during the 2017-18 season. That same year, Nick Foles took over the Eagles in December and took down Brady and the Patriots in Super Bowl 52.
Right now, the Packers are amid a nightmare. But nightmares eventually end, and maybe all the Packers needed all along is Love.
All contract figures courtesy of Spotrac.