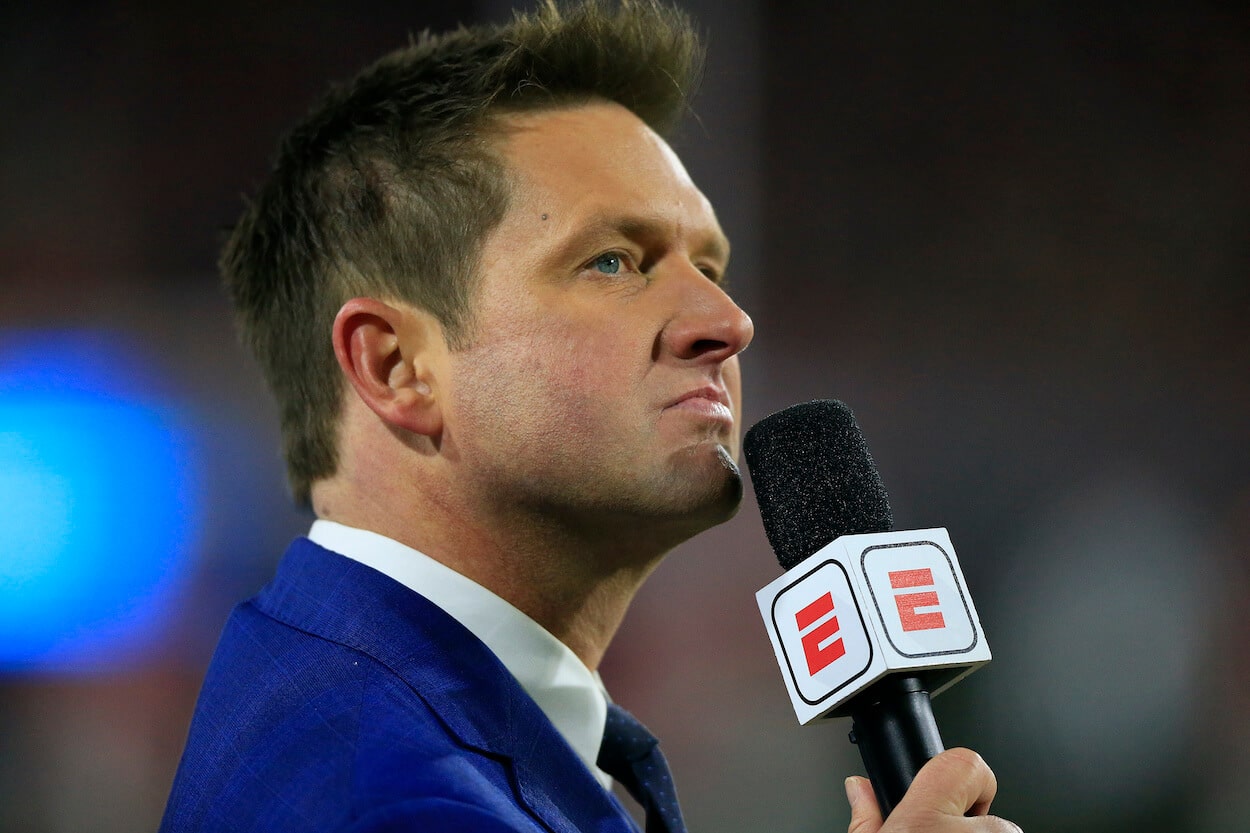 Brady Quinn's Sister Threatened to Slap Todd McShay for His 2007 NFL Draft Analysis
Todd McShay's most memorable NFL draft-related argument involved Brady Quinn's sister and a slap threat.
Todd McShay has been providing NFL draft analysis for ESPN since 2006. He's one of the most knowledgeable and plugged-in draft analysts in the business, but that job comes with a cost.
During NFL draft season, McShay is primed to make some enemies based on which prospects he doesn't believe are as good as advertised. One of his most memorable experiences with an unhappy prospect came in 2007 when he wasn't too keen on Brady Quinn. Quinn ended up falling to the back half of the first round, and the quarterback's sister was so angry at McShay that she threatened to slap him on a red carpet.
Todd McShay wasn't a fan of Brady Quinn ahead of the 2007 NFL Draft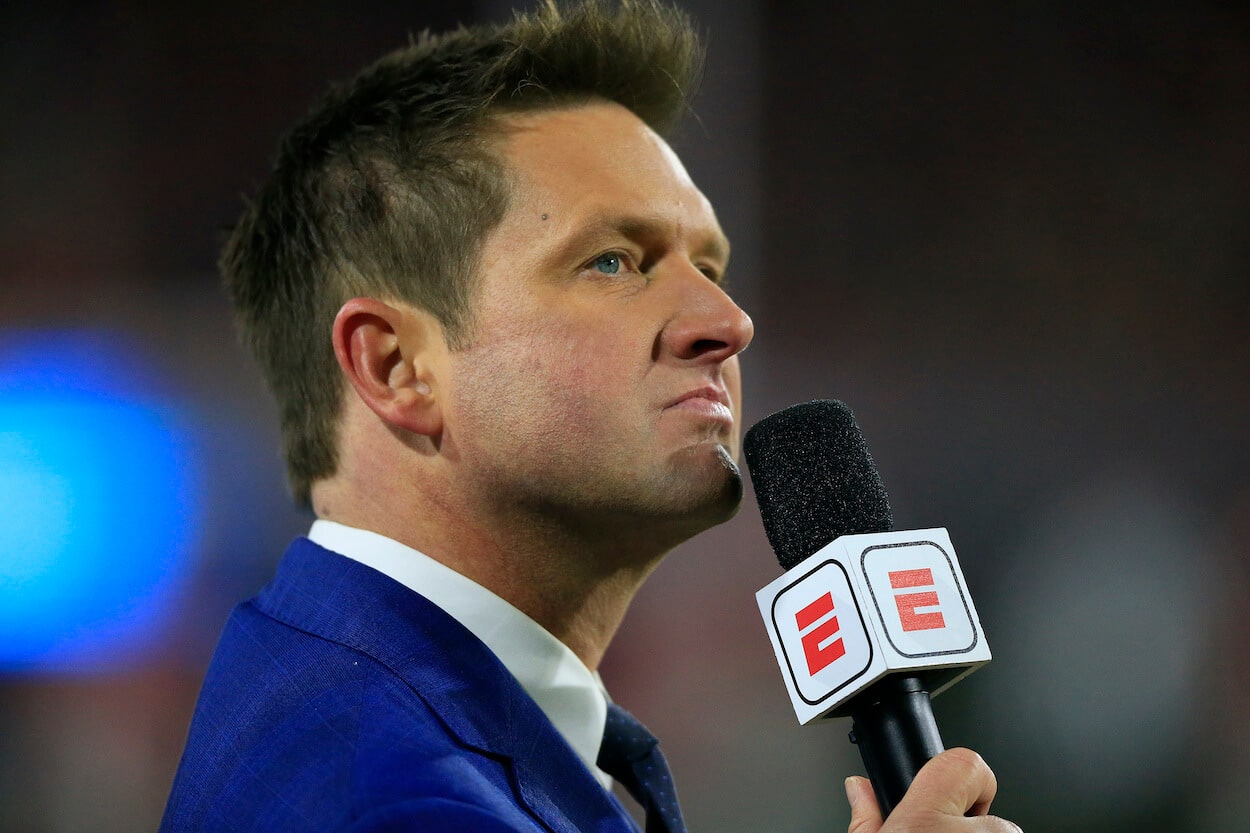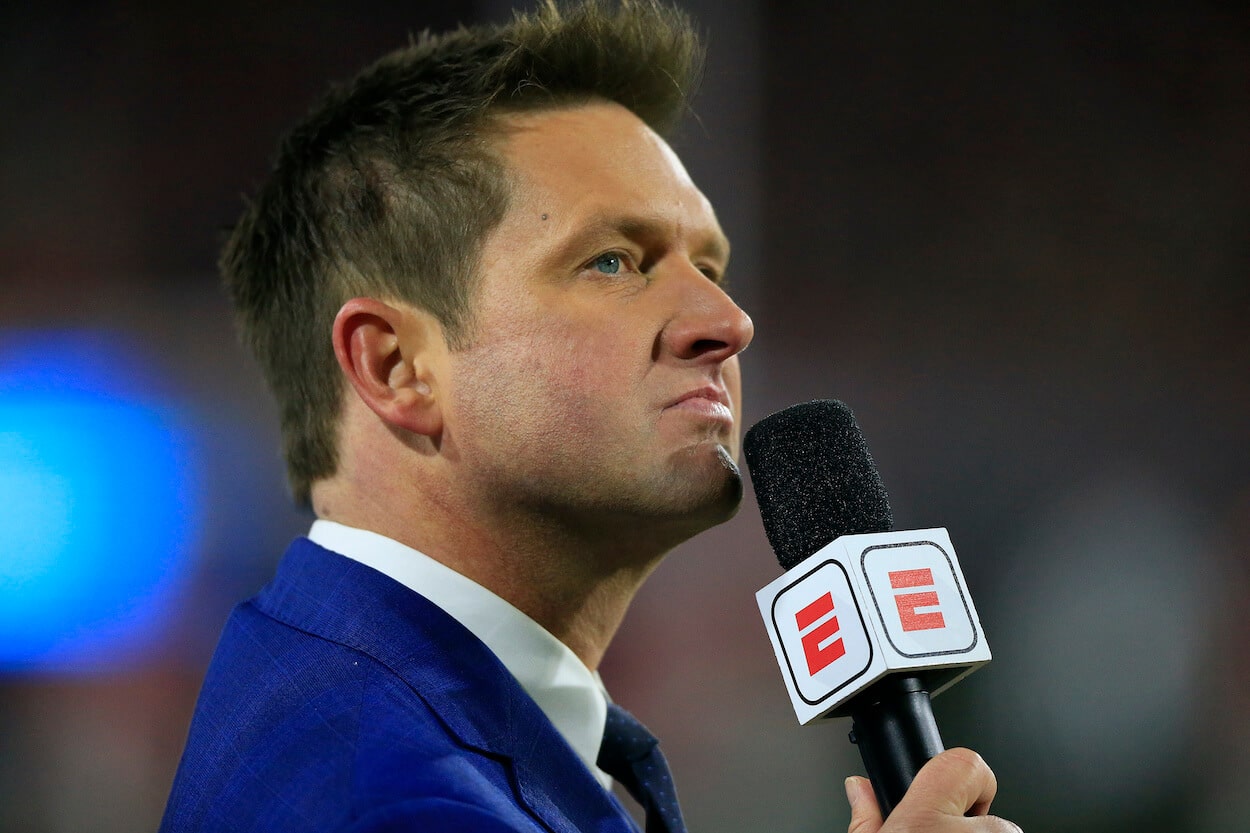 As an NFL draft analyst, you have to be honest with your opinions on different prospects. The problem with that is these players and their agents are trying to make the most money possible, and an analyst's opinion can directly affect their wallets.
In 2007, when Todd McShay was still a newbie at ESPN, he felt strongly that Notre Dame QB Brady Quinn wasn't talented enough to be a top pick.
"Brady Quinn, in my opinion, is not worthy of being a top-10 draft pick. He really struggled in the Sugar Bowl," McShay said during a Sportscenter special before the draft.
McShay turned out to be correct, as Quinn slipped to the back half of the first round before the Cleveland Browns traded up to take him at No. 22 overall. Still, McShay wasn't thrilled with the pick. In a "best and worst picks" column on ESPN, the longtime analyst labeled the Quinn selection Cleveland's worst pick of the draft.
"Worst pick: Brady Quinn, QB, Notre Dame. Whether you like Quinn or not, you have to admire (Browns GM Phil) Savage for his aggressiveness. Ultimately, his job (and possibly his legacy) will be linked to the first round of the 2007 NFL draft. Quinn was a good value at No. 22 but the Browns gave up an awful lot — their No. 1 in the 2008 draft and a second-round pick in the 2007 draft — for him."
Brady Quinn's sister threatened to slap Todd McShay
Whether McShay affected Quinn's first-round fall or not, the QB lost a ton of money with his rookie contract and lasted just four years in the NFL. He finished his career with 12 touchdown passes, 17 interceptions, and a 4-16 record as a starter.
McShay may have been right about Quinn, but he still pissed some people off in the process.
Ahead of the 2023 NFL Draft this week, McShay appeared on Barstool Sports' Pardon My Take podcast and told the story of his most memorable experience with an angry family member.
"Brady Quinn's sister said she wanted to slap me while we were on the red carpet at the ESPY Awards one year," McShay said. "Brady Quinn was not pleased. Brady Quinn's contingent was not pleased."
McShay didn't specify if it was Quinn's older sister, Laura, or his younger sister, Kelly. Despite the backlash, McShay proved he was right about Quinn all along.