Brady to Shady: LeSean McCoy Is Officially in the Ring Chasing Part of His Career
When LeSean McCoy went to the Chiefs in 2019, he earned the elusive ring he missed after leaving the Eagles before their victory. Now, he's trying to do it again in Tampa Bay. When Tom Brady joined the Bucs in the offseason, he changed the landscape. Now, with Rob Gronkowski unretired and McCoy at running back, is Tampa a Super Bowl threat?
The birth of 'Shady'
McCoy, who fans lovingly call Shady, came into the NFL as the 53rd overall pick of the 2009 NBA Draft. After playing for Pittsburgh's legendary football program, he was one of the best running backs in the country. But as a second-round pick, his place in the NFL was far from clinched. After spending much of his rookie season coming off the Eagles bench, McCoy was ready to take the league by storm in 2010. 
In his first full-time season as a starter, he did not disappoint. McCoy rushed for over 1,000 yards and seven touchdowns. It was his 2011 season that changed it all, however. That year, McCoy became the team's primary option. Before long, he was not only the Eagles leader but also one of the best running backs in the league. He finished 2011 with over 1,300 yards and 17 touchdowns, securing his first All-Pro honor. 
Injuries brought him back to earth in 2012. Then, in 2013, McCoy returned with an equally impressive 1,600-yard, nine-touchdown season. He was one of the league's premier players. At just 25 years old, he still had a lot to give. McCoy lasted one more year in Philadelphia before the team traded him to Buffalo to cut costs and try something new, according to NBC Sports. 
Although his All-Pro days were behind him, McCoy showed that he had a lot left in the tank, particularly in the 2016 season. His final season in Buffalo, however, left lots to be desired. By the time he got to Kansas City, he was a role player providing valuable offenses off the bench, earning him his first Super Bowl ring. Now, he's taken his talents to Tampa.
Fitting in with the Buccaneers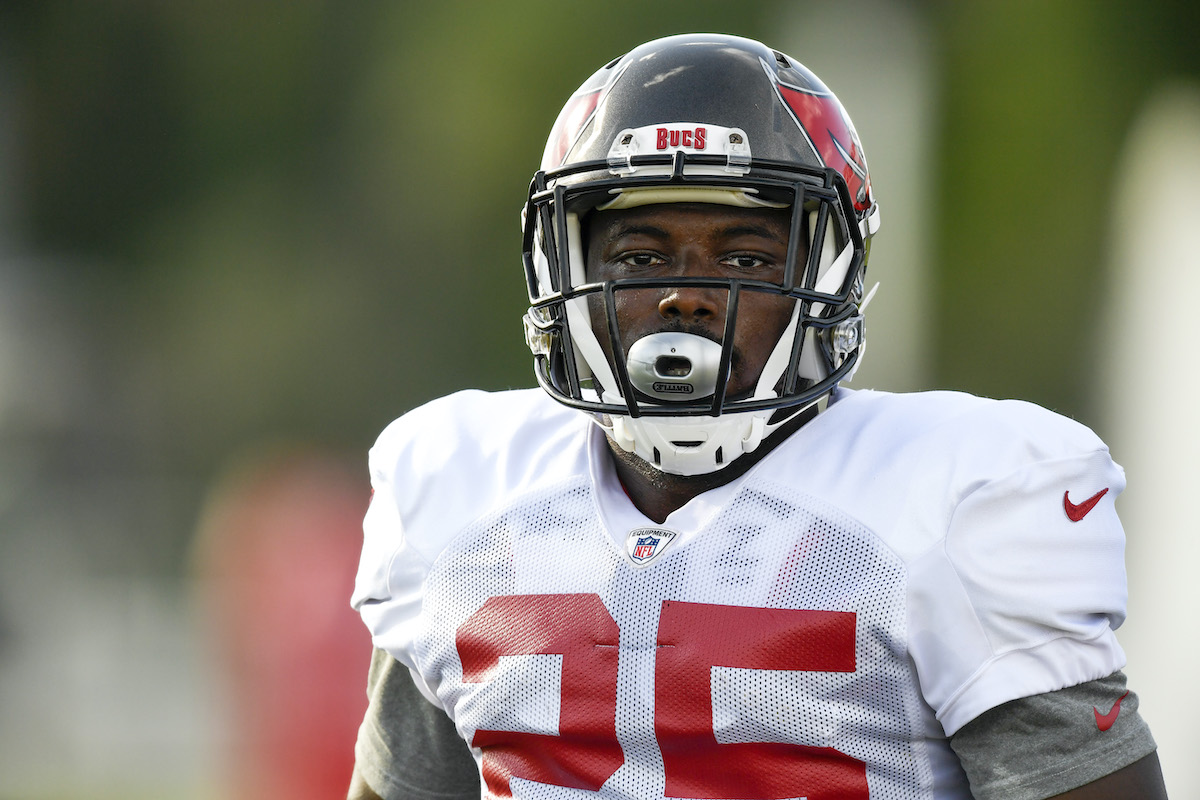 Well aware that he's no longer the All-Pro player he once was, details CBS Sports, McCoy is joining Brady and Gronkowski in Tampa Bay as he hopes to revitalize his career and offer similar gifts that he showed last year. McCoy will join Ronald Jones, Dare Ogunbowale, and Ke' Shawn Vaughn on the Tampa Bay offense. While McCoy will not be the primary option on running, he will likely be a significant part of the team's offense, albeit as a role player. 
On top of that, McCoy already had a good resume for his new teammates to look up to before his Super Bowl, but adding that ring adds a certain amount of pedigree to an already impressive resume. This is the role that McCoy most looks forward to filling. 
LeSean McCoy on his new role
McCoy is looking forward to joining Tom Brady and the rest of the team. His agent, Drew Rosenhaus, confirmed as much when the deal happened. Furthermore, McCoy is looking to make a difference in the lives of younger players. 
"I think the biggest thing is to find the right fit. Find the right fit for me," McCoy said per NFL.com. "At the point in my career … I want to play for the right team. I want to be able to contribute. I want to be able to win another championship. You can't go from playing with the Chiefs with all that talent and winning a championship to now just trying to play."
McCoy knows that actions speak louder than words, and he's willing to put his money where his mouth is if it means competing for another ring. 
"I'm the type of guy, I want to come in a room, challenge the running backs, get them better. Be a veteran leader. All the type of things I want to bring to a team. So, just got to find the right fit for me," he said (per NFL.com)
Whether or not age will be a fact for the Buccaneers remains to be seen. However, whether the team reaches Super Bowl glory or not, the Buccaneers can look forward to a season filled with teammates who have been there and know what it takes to win. That in itself might be worth the excitement of the new season.