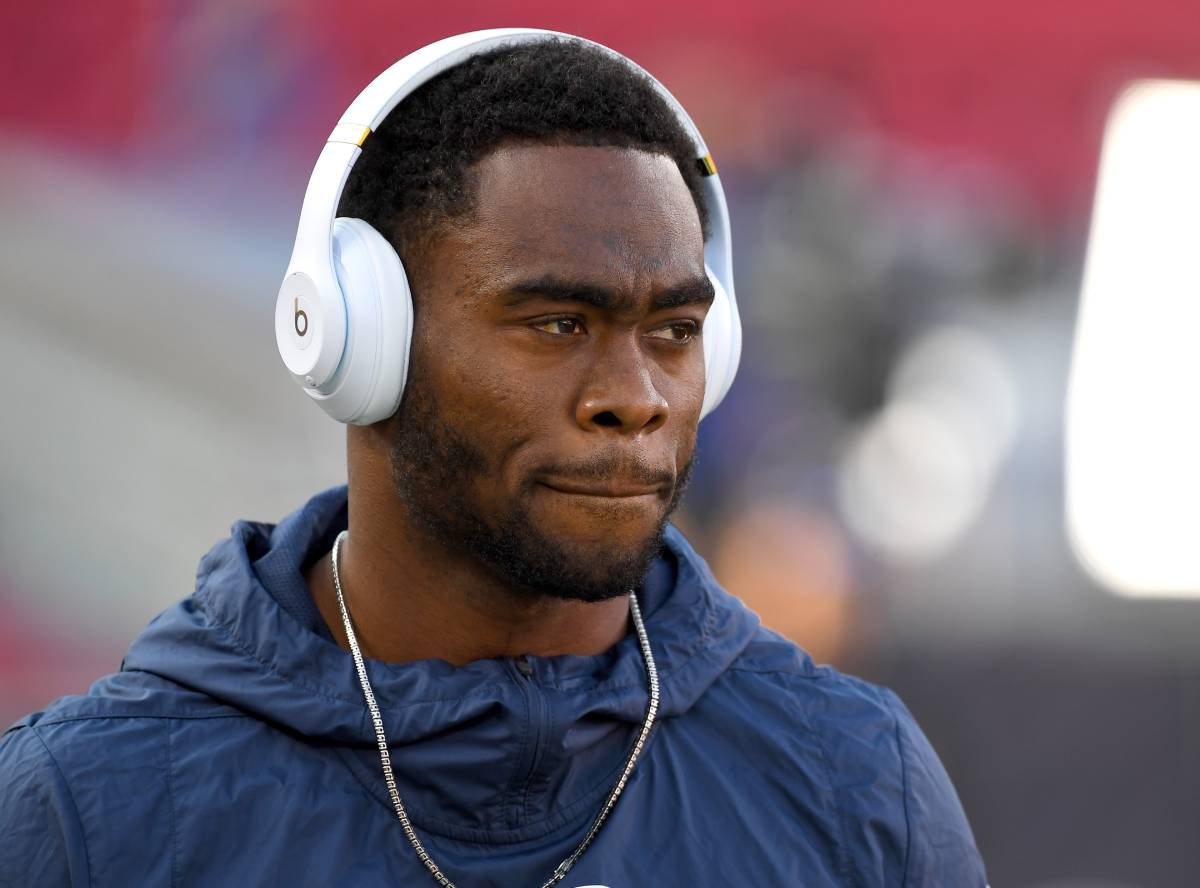 Brandin Cooks Is Lying to Himself With Recent Concussion Comments
Houston Texans receiver Brandin Cooks said he isn't worried about his multiple concussions. Cooks is lying to himself and others.
Brandin Cooks isn't letting the eventual trauma from his multiple concussions stop him in the present.
Cooks, who is expected to replace DeAndre Hopkins as the Houston Texans' No. 1 wideout, recently said he's not concerned about his history of concussions.
That may be what the Texans and their fans want to hear. However, Cooks isn't just lying to them, but he's lying to himself.
Brandin Cooks has been a solid NFL receiver
A standout receiver at Oregon State, Cooks entered the NFL as the 20th overall selection of the New Orleans Saints in 2014.
Cooks has been extremely productive, averaging 67 captions, 955 yards, and six touchdowns per season with three teams.
Cooks produced four straight 1,000-yard seasons for the Saints, Patriots, and Rams. He also totaled 29 receptions and 447 yards in the playoffs, though he lost both of his Super Bowl appearances.
Now, Cooks is with the Houston Texans. Although the Texans were the AFC South's most dominant team in the 2010s, coach/general manager Bill O'Brien traded All-Pro receiver DeAndre Hopkins to Arizona in March.
Cooks isn't worried about his concussion history
If there is one knock on Brandin Cooks, it is his concussion history.
Cooks suffered at least five documented concussions in six season. He missed two games last year with a concussion.
Having five concussions in the NFL before turning 27 is a major problem. That doesn't mean Cooks is worried.
According to the Houston Chronicle, Cooks told reporters he has "zero" concerns about any lasting problems from so many concussions .
"I'm not worried at all. If there was any hesitation or worry, I wouldn't be here right now. I feel great. . . . Without going into specifics I'm comfortable and feel great and I look forward to doing what I have to do and giving it my all."
The Texans did not comment on Cooks' statement as of publication.
Brandin Cooks is lying to himself and others
Brandin Cooks probably isn't the only NFL player that wants to put on a brave face when it comes to concussions.
Even after all we now know about the lasting effects from concussion and brain trauma, players still try to stay in the game after suffering one.
All of that comes with football. With that said, Brandin Cooks is lying to himself when he says he's not worried about how concussions will affect him later in life.
Cooks is old enough to remember how much Jovan Belcher's death shook the NFL in December 2012. He's seen teammates and opponents struggle with concussions.
Former NFL receiver Antwaan Randle El said he regrets playing football because of memory loss. 49ers linebacker Chris Borland entered the league with Cooks in 2014 but retired after one season because of health concerns.
Don't be surprised to see Cooks walk back his comments in the coming days. The NFL takes concussions seriously — at least, they want outsiders to think it's a top priority — and having a player openly say he's not worried about post-football effects could go against that mantra.
All stats courtesy of Pro-Football-Reference