Brandon Brooks Just Taught the NFL a Valuable Lesson
The mental health of professional athletes has become an increasingly large discussion in sports circles. With players like Kevin Love and DeMar DeRozan speaking out about their mental health in recent years, the NFL has joined in on the discussion, with Eagles offensive lineman Brandon Brooks recently opening up about his own experiences with anxiety.
At 6'5″ and 350 lbs, many may expect Brooks to be the picture of their perception of toughness, but Brooks wants people to know that he experiences the same types of struggles that they do.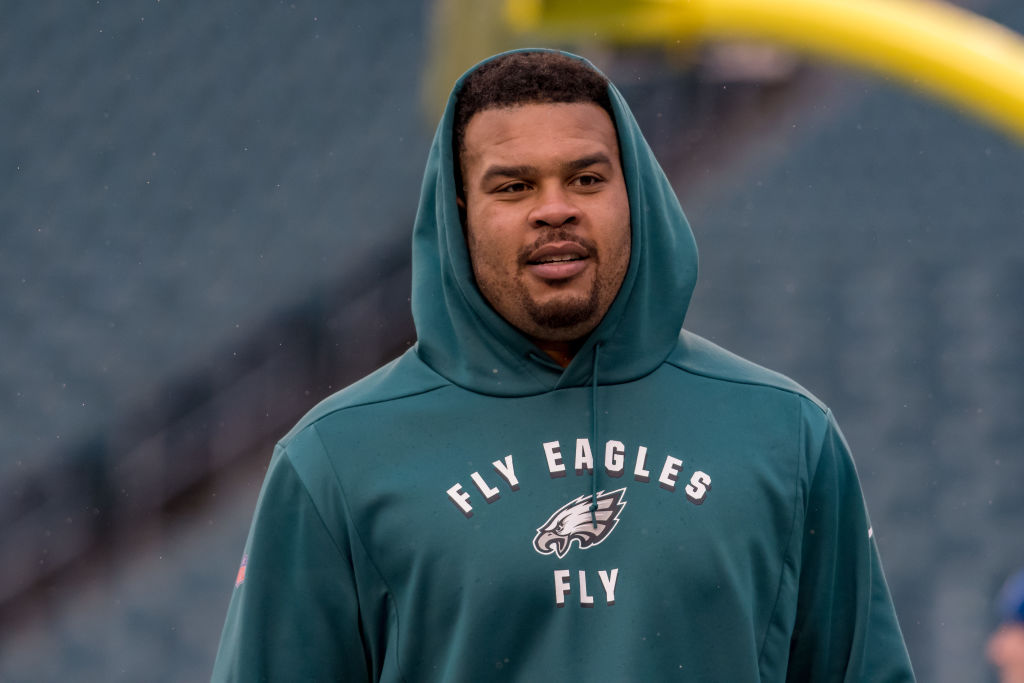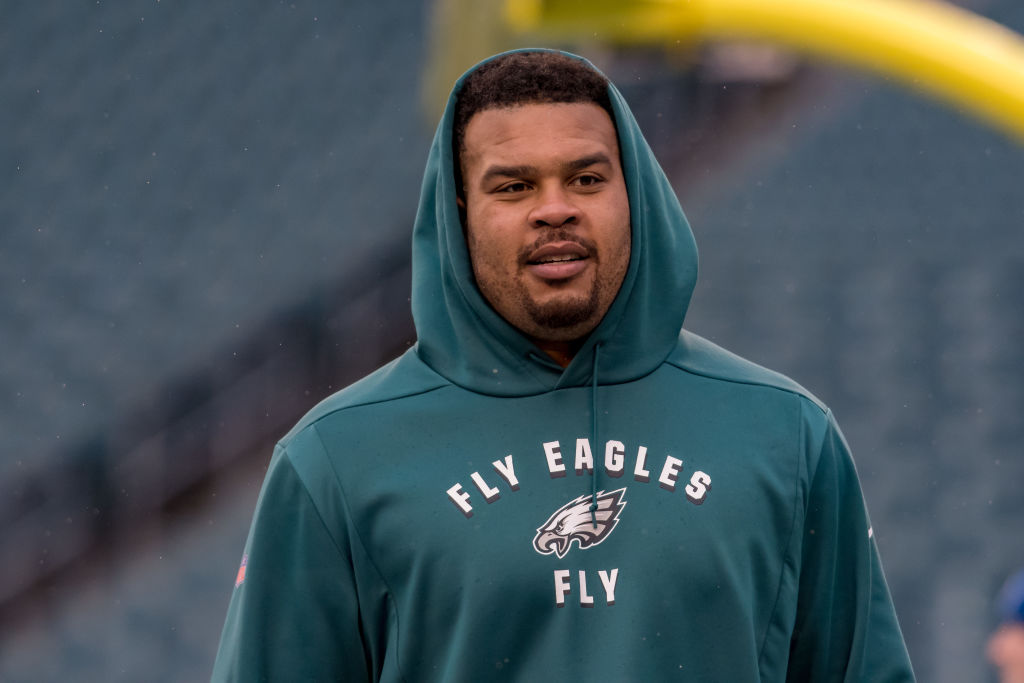 Brandon Brooks's history
Brooks has a history of anxiety affecting his performance on the football field. He says that vomiting before games is a weekly tradition that helps him get ready and get anxiety out of his system. It was not until recently that he realized this was due to anxiety. He has since missed multiple games due to anxiety-induced illness.
Brooks says that much of the anxiety stems from a diversion from the norm.
"As weird and as bad as that sounds, I felt cool, I felt good," he told ESPN. "It's what I needed, to be honest, because when I threw up it was like, 'OK, it's game day. It's just like every other game. Nothing different.'"
He first missed a game against the Green Bay Packers, when his anxiety put him into the hospital. This also happened during his time with the Houston Texans.
It took a long cycle of tests, false conclusions, and ignorance before he and the doctors were able to pinpoint the exact root of the problem. After joining the Eagles, however, he finally got answers. 
Overcoming anxiety
Brandon Brooks's play on the field improved after he pinpointed the problem, but it wasn't easy to come out in the open with his anxiety struggles.
He said that he got lots of support from his teammates, with several others coming with their anxiety struggles after he went public. Others, however, were not as supportive. The NFL, after all, is a place where anything that can distract from the game is often considered a weakness.
While Brooks has learned to cope with his anxiety, he still struggles from time to time. After leaving a recent game for the Eagles, the conversation surrounding his anxiety and the league's treatment was put back into the spotlight.
During a November 24 game against the Seattle Seahawks, Brooks silently left the game after feeling woozy and vomiting. He later revealed that the anxiety had come back. 
According to Brooks, he went through his morning routine but felt exhausted all day leading into the game. Thinking that the game would help his situation, he went to the stadium, where the symptoms only got worse. He tried to get back to the locker room, but couldn't. This largely went unnoticed.
Coping with anxiety
While acknowledging that he didn't want to become part of the game's narrative, Brandon Brooks still owned that the anxiety is not something he is ashamed of. 
"Make no mistake, I'm NOT ashamed or embarrassed by this nor what I go through daily," he wrote "I've had this under control for a couple of years, and had a setback yesterday. The only thing I'm upset about is that when my team needed me, I wasn't able to be out there with and for them. Lastly, I appreciate the support of my coaches, teammates, and fans. It doesn't go unnoticed."
Brooks is not unique in his struggles with anxiety, but he is far more candid about his anxiety than many athletes choose to be. Every athlete copes with their struggles in a different way. By bringing it out into the public, Brooks is helping fans of the league know that even people like him struggle with their thoughts, and he helps the NFL the mental health awareness that it needs