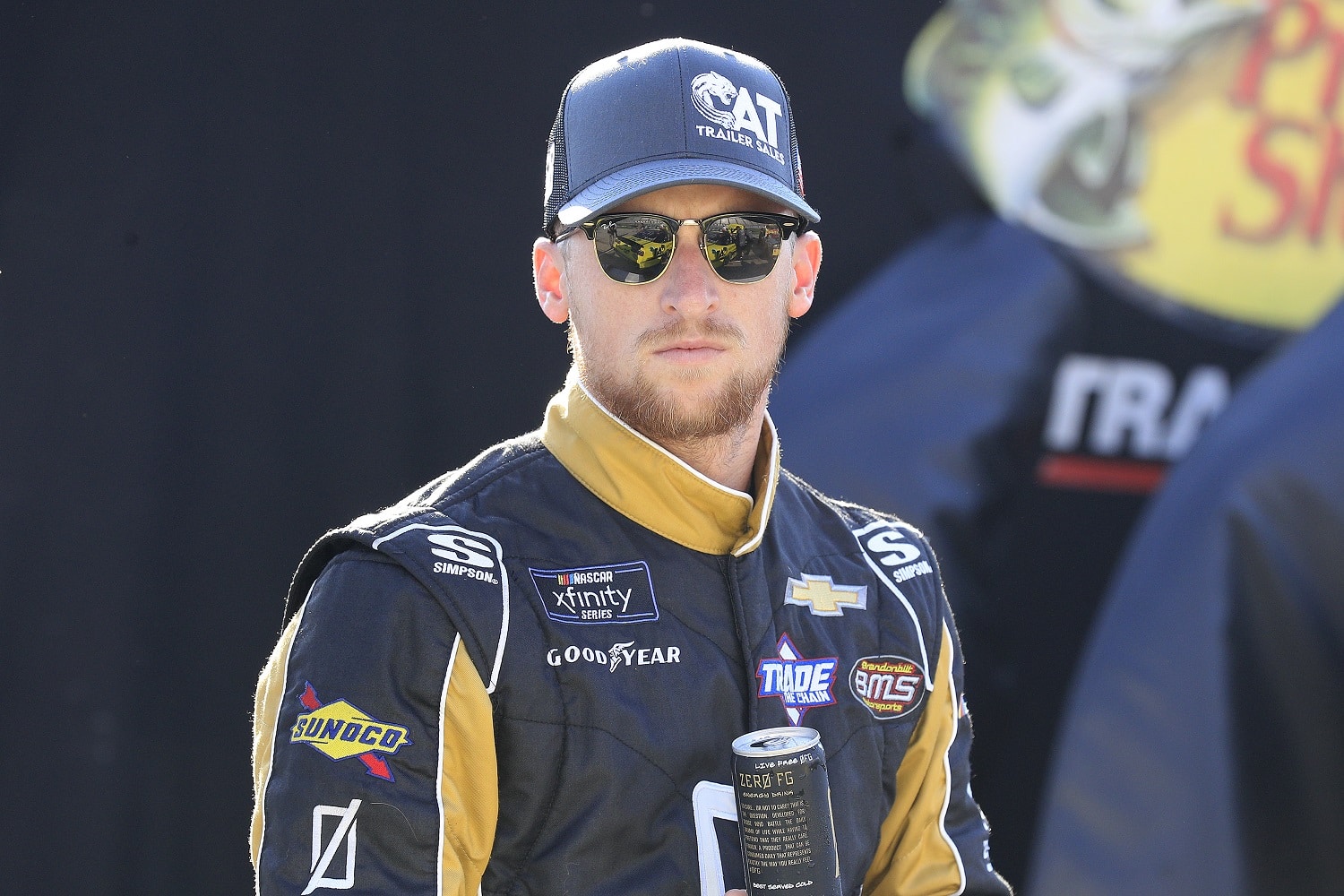 Brandon Brown Has Indisputably Bottomed Out 1 Year After His Finest Moment
Brandon Brown's return to the site of his only NASCAR victory marks the end of the relationship with his family's racing team.
He'll land somewhere next year, so it's not time to write the obituary on Brandon Brown's NASCAR career. But it's been a full season now since the Xfinity Series driver's victory at Talladega, and his racing life is in shambles.
While more than a little of the blame lies with Brown, absolutely none of what's gone wrong would have been possible without either bad hearing or bad journalism by an NBC reporter. And that's indisputable, no matter how much detractors would prefer to assign all the blame the Brown.
Brandon Brown will be starting over next season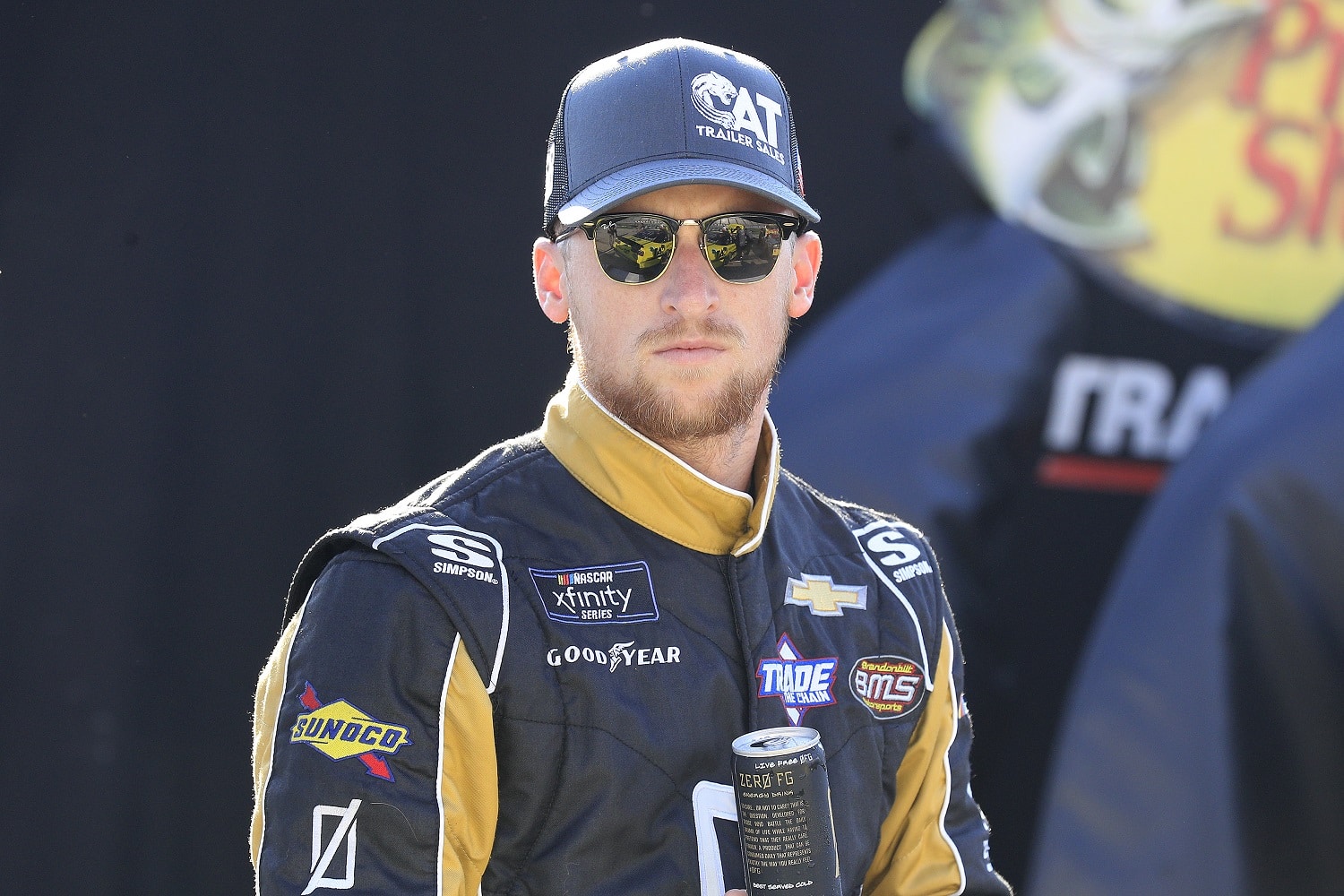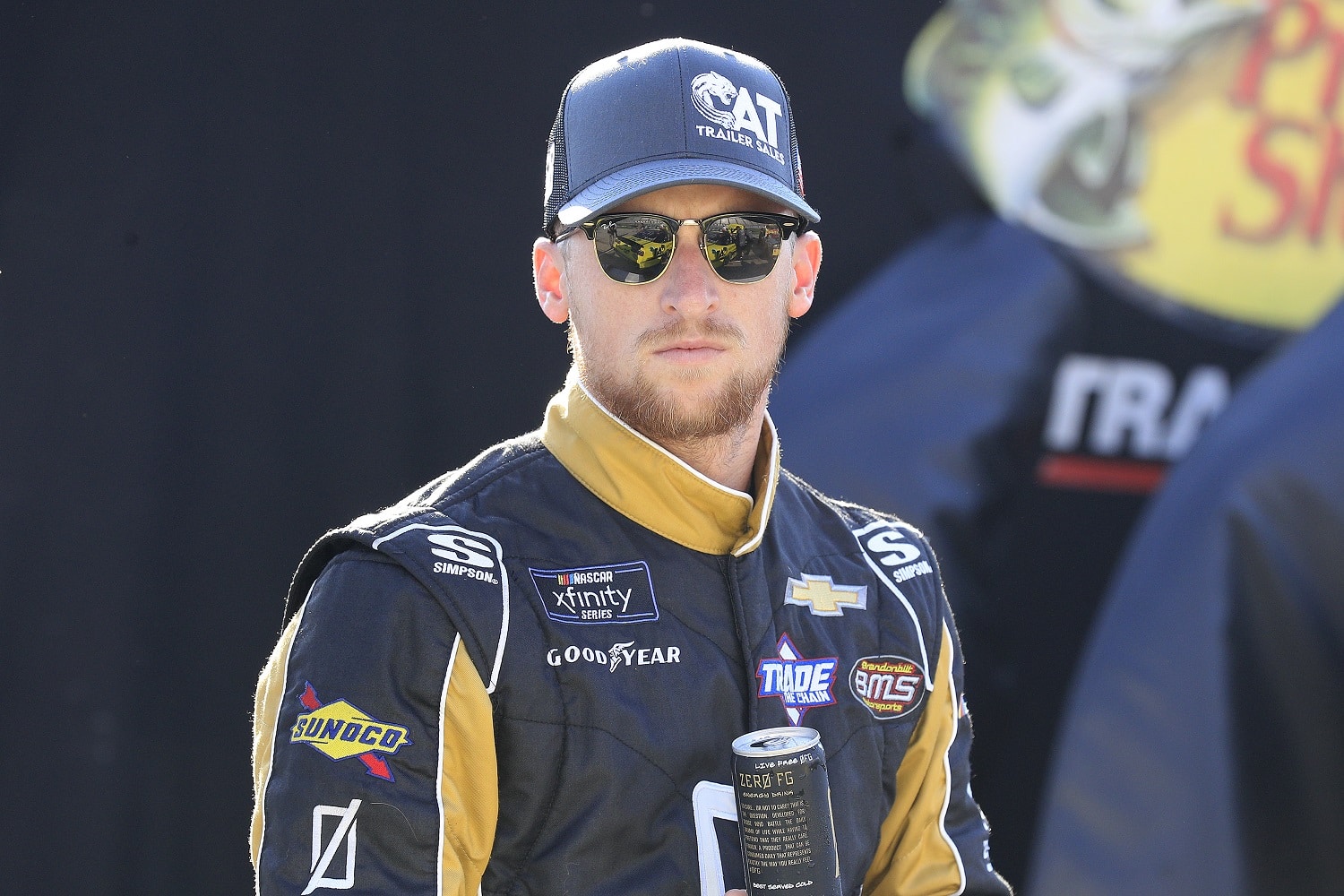 It's likely no accident Talladega is where it will all end for Brandon Brown, 29, as the driver of the No. 68 Chevy even though there are five more Xfinity Series races. It closes the book on a most unsatisfying year.
Brown ran full-time for his family's team the past three seasons and has competed for most of 2022 in the "68," but sponsorship money finally ran out. He's spent five of the last eight races in other teams' cars and needs that kind of help to finish out the season after the announcement that Talladega is the end of the line for the driver's time at Brandonbuilt Motorsports.
"In my position now, I've been removed from the '68' and told, 'Good luck, find a ride where you can,'" Brown told Jayski.com. "The feeling is having everything stripped away and then having to go completely rebuild in the garage and try to find a ride anywhere and everywhere. But all of these rides have the same common denominator and that is you have to bring sponsorship."
Any business breakup can be difficult, but it's worse when it's a family matter.
"They had to do what they had to do to save the team," Brown said. "It's hard not to take it personal because it's your family business, and (people) always say it's really hard going into business with your family. You never want to feel kicked to the curb and thrown to whatever you can get into. … But it had to be, and that's like experiencing your worst fear."
NBC reporter Kelli Stavast sent the situation spinning out of control
Deadline.com's headline credited NBC sports reporter Kelli Stavast with salvaging the interview after Brandon Brown scored his first NASCAR victory in last fall's Xfinity Series race at Talladega. The more accurate take would have been she unwittingly savaged Brandon Brown's career.
Giving Stavast the benefit of the doubt, maybe she did think the Talladega crowd was chanting, "Let's Go, Brandon," as she interviewed the winner moments after the checkered flag came down. If so, she was the only person there who didn't know they were chanting, "F*** Joe Biden." The insult had already been prominent at many games and other events around the country, reflecting a growing dissatisfaction with the performance of the American president.
It became a meme – hundreds of memes, actually – and a staple of late-night TV for weeks. It also associated Brown's name with partisan politics through no fault of his own.
At a time when the driver and his team should have been locking down its 2022 sponsorships, Brown's first victory in 114 Xfinity Series starts didn't carry the weight it should have with prospective new partners weary of the political overtones.
Blame NBC for that, but the rest falls on the driver.
Brandon Brown made a series of mistakes
The offseason missteps the driver made are hurting him now. While pursuing bigger sponsors, Brandon Brown neglected several of the ones who were already with him. When new money didn't come flowing in and NASCAR rejected a cryptocurrency deal for his car because of its obvious political connections, he began the year without a full slate of sponsors and was the subject of ridicule.
"Everything that happened led to a lot of hatred," Brown said. "It led to a lot of online bullying and hate mail."
BJ McLeod Motorsports is putting Brown, who has just four top-10 finishes this season, in a car at Charlotte and the season-ender in Phoenix. The three races in between will depend on whether Brown can come up with sponsors, and that will also be an indication of how 2023 might shape up.
In that respect, the breakup with his family's racing team allows Brown to start fresh. Whatever deals get made will be his own, and dropping the association with the "68" can help put 2021 behind him.
"I want to brand myself as a race-winning driver," Brown said. "The underdog story has been fun, but I need to show the world who I am and that's a winning driver."
Like Sportscasting on Facebook. Follow us on Twitter @sportscasting19 and subscribe to our YouTube channel.
Got a question or observation about racing? Sportscasting's John Moriello does a mailbag column each Friday. Write to him at [email protected].
RELATED: NASCAR Driver Brandon Brown's Cryptocurrency Lifeline Has an Anvil Attached to It and Got Thrown off a Cliff