Brandon Ingram Already Has an Excellent Net Worth Even Before Getting a Massive New Contract This Offseason
After showing glimpses of greatness while playing for the Los Angeles Lakers, Brandon Ingram has become a superstar on the New Orleans Pelicans. He is a big reason that the Pelicans even had a chance of getting into the playoffs when entering the NBA bubble. Ingram's basketball talents have already helped him earn a decent amount of money in his career too. So, what is his net worth?
Brandon Ingram slowly became a solid player for the Los Angeles Lakers
RELATED: Utah Jazz, New Orleans Pelicans Talk of United Kneeling During Anthem Drawing Mixed Reviews
Ingram had a solid season at Duke in college as he earned the 2015-16 ACC Rookie of the Year award. His play ultimately led to the Los Angeles Lakers selecting him with the second overall pick in the 2016 NBA draft.
In his rookie season with the Lakers, Ingram had a decent year as he averaged 9.4 points per game to go with four rebounds. However, he took a big step production-wise in 2017-18. Ingram averaged 16.1 points per game, 5.3 rebounds, and 3.9 assists.
LeBron James then joined the Lakers for the 2018-19 season, and, alongside James, Ingram played pretty well. He averaged 18.3 points per game, 5.1 rebounds, and three assists that year. 
However, his season ended early after he was diagnosed with a deep venous thrombosis in his right arm. A deep venous thrombosis is caused by a blood clot, according to NBA.com.
He has become a superstar with the New Orleans Pelicans
RELATED: Skip Bayless Just Shockingly Praised LeBron James Despite the Lakers' Struggles in the NBA Bubble
In the summer of 2019, Ingram got traded to the New Orleans Pelicans with Lonzo Ball and Josh Hart. The move happened so Anthony Davis could join James on the Lakers.
While Ingram had some solid seasons with the Lakers, he has become one of the best scorers in the entire NBA on the Pelicans. He ultimately earned his first All-Star selection this season as he is scoring 24.1 points per game to go with 6.2 rebounds and 4.2 assists, which are all career-highs. Ingram has also improved defensively as he is averaging a career-high one steal per game. 
The Pelicans went into the NBA bubble with a legitimate shot at reaching the NBA playoffs, despite No. 1 overall pick Zion Williamson not playing very much this year. Ingram is ultimately a significant reason that the Pelicans even have a chance of getting the eighth seed in the Western Conference.
Ingram has a healthy net worth before getting a massive new contract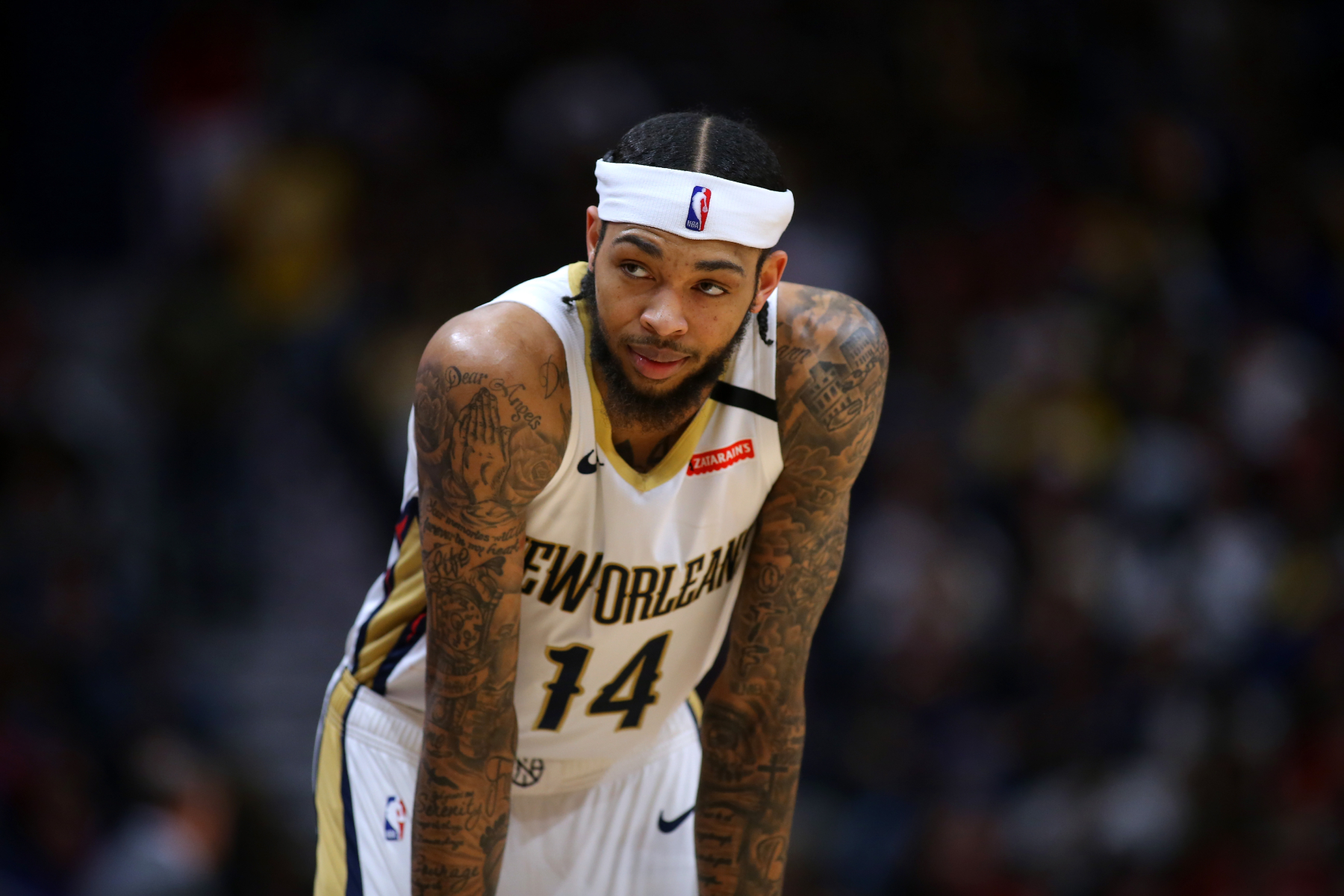 RELATED: T.J. Warren Has Made the Phoenix Suns Look Extremely Foolish After Ridiculously Trading Him for Practically Nothing
This offseason, Ingram will be a restricted free agent, which means that the Pelicans can match any offer sheet that he signs. They most likely will match any of those offer sheets too. 
Chris Fedor of Cleveland.com reported in March that multiple sources expect the Pelicans to match any offer sheet. Additionally, in November, The Undefeated reported that Pelicans executive vice president of basketball operations David Griffin said that the team has every intention of keeping him long term. Griffin also tweeted this from the team's official Twitter account in March.
"Brandon Ingram's play-making ability is vastly under-rated and will be a lethal piece for us moving forward."
It certainly appears that Ingram is most likely staying in New Orleans.
This means that Ingram's salary will increase significantly next season. For the 2019-20 season, Ingram's salary is $7.26 million, according to Spotrac. It is unclear how much he has had to potentially forfeit due to COVID-19, though. The three seasons prior to this year, Ingram made between an estimated $5.28 million and $5.76 million each season. In his career, Ingram has made an estimated $23.82 million.
So, what is his net worth at this point in his career? Celebrity Net Worth reports that Ingram's net worth is $12 million.
Brandon Ingram has become a star in the NBA. And just like his superstar status has, Ingram's net worth will most likely increase in the coming years.
Stats courtesy of Basketball Reference