Breaking Down Team USA: 4 Basketball Players Who Need to Step Up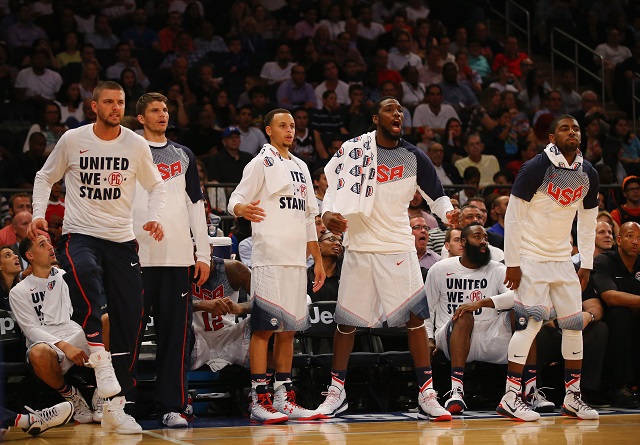 The official roster for Team USA's journey into the 2014 FIBA World Cup tournament is complete, with the final 12 players coming from all over the NBA's landscape in order to make up a competitive squad that can stand toe-to-toe with the best international talent available — most notably the team representing host country, Spain. There's no LeBron, no Durant, no Carmelo, no Kevin Love and no Paul George, but the talent pool in the U.S. is deep enough that it's going to come out all right.
And to be honest, this is probably a good thing, with the exception of Paul George's injury: James and Anthony are almost 30, and Durant's reaching the point in his career when rest becomes more of a priority over participating in international basketball. Tacking on competitions like the Olympics and FIBA tournaments to the 82-game grind of the NBA's regular season (not to mention any additional games that come up in the playoffs) gets to be a lot of basketball and not a lot of rest, and the minutes add up.
There are guys on this squad — like Chicago's Derrick Rose and Golden State's Stephen Curry – who are top-tier competitors who, when healthy, can provide an incredible amount of impact on the floor. Those aren't the players we're concerned about, save lingering questions about Rose's durability. Looking at the final 12 on the roster, we've identified four who definitely need to bring their A-game night in and night out, for many years into the future, if the U.S. is going to stay atop the international basketball scene.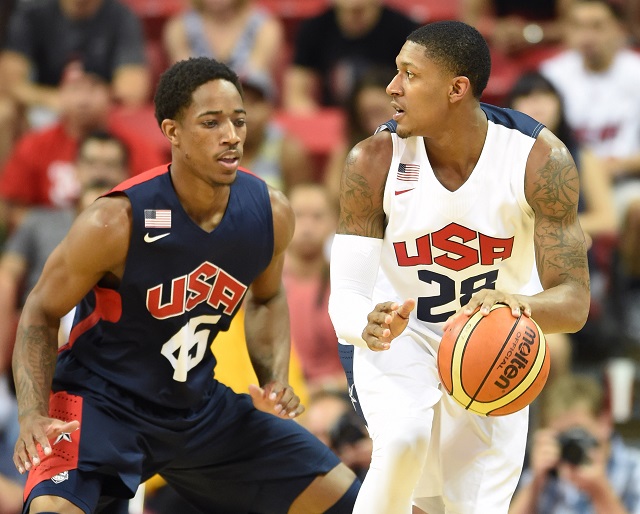 4. DeMar DeRozan
The swingman who plies his trade during the NBA season for the Raptors, DeRozan (above, left) is one of those NBA players who has natural athleticism that must be seen to believe, a fact hammered home by his presence on Team USA in favor of perimeter shooter like Kyle Korver, who has a game that more closely translates to the FIBA game, most notably with the shorter 3-point line. DeRozan can guard anyone on the wing when he doesn't let his attention wander, and the high-flying Compton native averaged nearly 23 points to go with 4 rebounds and 4 assists last year.
At 25, DeMar is the same age as Kevin Love, who should be returning to international play sooner, rather than later — Love sat out this year's World Cup for health concerns, since he didn't want to be injured before being traded to the Cavalier. But unlike the new Cavs power forward, who will always have a place in the international game, where the stretch four was really born, DeRozan is going to have to prove that his Jack-of-all-trades skill set is worth keeping every time there's a tryout. If he makes the leap, since NBA players typically peak around age 27 or 28, he could provide a strong wing presence in the 2016 Rio Olympics. For now, though, we'll be content to watch him finish alley-oops on the way toward a FIBA championship.
3. Kyrie Irving
Already on the shortlist for the best ballhandlers on the planet, Irving's three years of professional play have been squandered on incredibly lackluster Cleveland teams — and for all the highlight reels, we still haven't seen Kyrie play in a meaningful basketball game.
That said, a reunion with the man behind Duke's basketball program, Coach K, could do wonders for Irving's continual development as one of the most electric point guards in the league today. Even though he's been a pro long enough to get a mammoth contract extension, this summer would've been the conclusion of Kyrie's senior year at Duke. He's still incredibly young, and at 22 is primed to take the reins of the U.S.'s international squads for the next decade.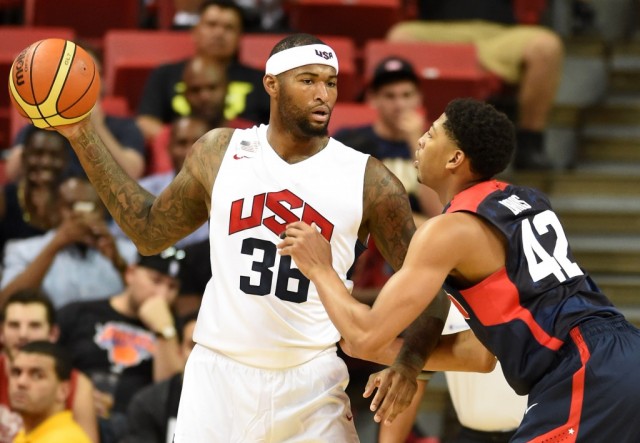 2. DeMarcus Cousins
Another player who's spent the majority of his NBA career being roundly ignored by the basketball watching masses, DMC's exceptional play has been routinely undercut by the goofy sideshow that seems to accompany him wherever he goes. Some of that is, undoubtedly, due to the content-hungry culture that demands as much sports info as often as possible, but where there's smoke, there's fire, even if the flames might be due to the scorched remnants of Sacramento basketball in the wake of the last years of Maloof ownership.
If Cousins can play well enough to silence the critics, his worth as a 7-foot, 270-pound behemoth in the paint will be invaluable as teams struggle to contain his size in the low block, as well as his decent enough midrange jumper. The questions are all real, and they're all worth asking, but validation for Boogie at this year's World Cup would go a long way toward establishing him as a premier center in the NBA.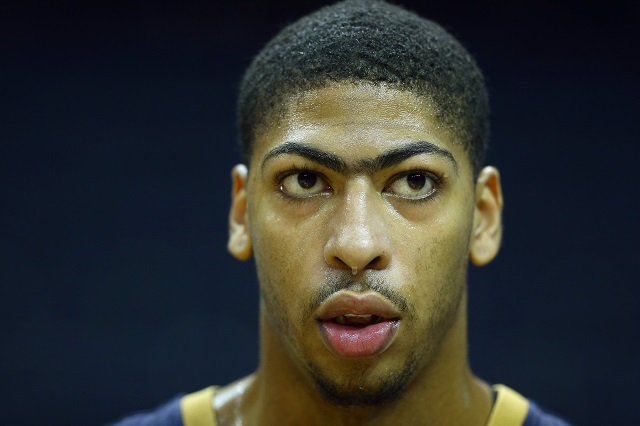 1. Anthony Davis
The Brow has the potential to be as good as Tim Duncan. When NBA teams tank, they hope to wind up with a draft prospect like Anthony Davis, who will — barring some crazy interference — be in New Orleans for the next seven years or so. The athletic gifts are there. The defensive ability is there. All the measurables and intangibles are there, but we've yet to see Davis really take the next step and establish himself as one of the top-tier players on a global basketball team.
He can do it, according to everyone who knows what they're talking about when it comes to basketball, and we expect Anthony Davis to bring his best — and his unibrow – to Spain. Good luck to Davis, and good luck to Team USA.