Breaking Down the College Football Playoff Picture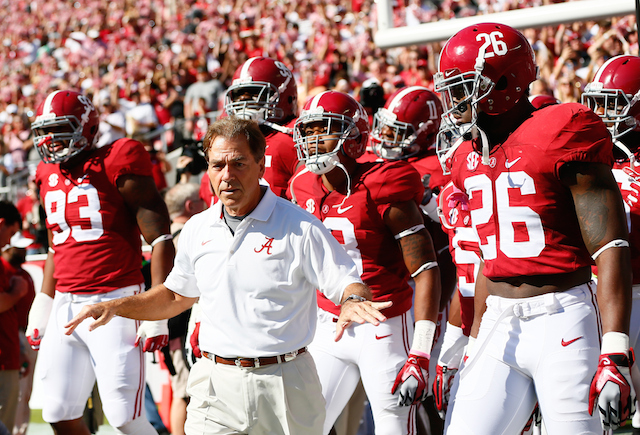 The College Football Playoff (CFP) picture got a whole lot clearer following Week 12 of the 2014 college football season. As it stands, there are now seven contenders for the four coveted CFP spots, and nearly all of them have at least one challenging opponent left on their schedules. While it remains highly unlikely, there is still a chance that a two-loss team could get into the CFP if the right teams lose in front of them. Furthermore, a lot of questions regarding how the timing of losses influences rankings will be answered when the CFP selection committee reveals Mississippi State's ranking on Tuesday. Here is a breakdown of the CFP picture as it stands now.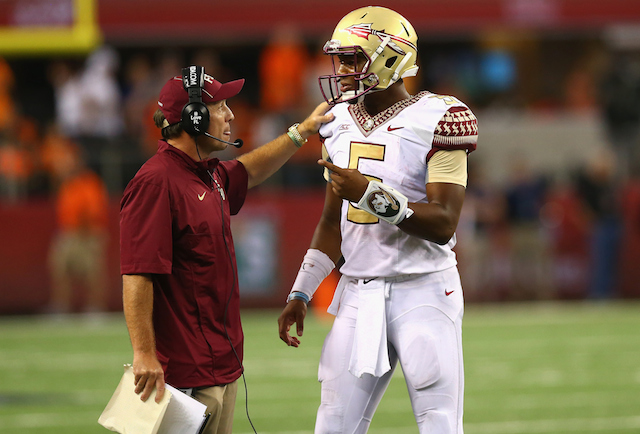 The Top Contenders
1.  Florida State (10-0)
The Seminoles have the easiest remaining schedule – Boston College (6-4), Florida (5-4), ACC Championship Game — out of all of the CFP contenders, making them a near lock to be one of the four teams selected for the inaugural CFP.
2.  Oregon (9-1)
The Ducks have to get by Colorado (2-8) and in-state rival Oregon State (5-5) and then win the Pac-12 Championship Game to get into the CFP. Depending on how things play out over the next two weeks, Oregon could potentially face any of the Pac-12 South teams minus Colorado in the Pac-12 Championship Game. If the Ducks win out, they will be selected to the CFP.
3.  Alabama (9-1)
The Crimson Tide have at least one tough game left on their schedule against in-state rival Auburn (7-3), and likely another in the SEC Championship Game against Georgia (8-2) or Missouri (8-2). If the Tide can win out, they are a shoe-in for the CFP, and may end up as the number one team in the rankings.
The Best of the Rest
1.  Mississippi State (9-1)
The Bulldogs will have to beat Vanderbilt (3-7) and in-state rival Ole Miss (8-2), and then hope that their strength of schedule is enough to convince the CFP selection committee that an SEC division runner-up is more worthy of a spot in the CFP than a power-five conference champion – assuming there are no major upsets in the next three weeks. However, if one of the other CFP contenders is upset in the coming weeks, Mississippi State's CFP chances will be substantially higher.
2.  TCU (9-1)
The Horned Frogs have two very winnable games left on their schedule against Texas (6-5) and Iowa State (2-7). Their one loss came to Baylor (8-1), meaning there could be a major controversy brewing if both teams win the remainder of their games. TCU is currently ranked ahead of Baylor, but Baylor owns the head-to-head advantage and will be crowned the Big 12 champion if they win out. TCU will have to hope that the CFP selection committee views them as a superior team to Baylor at the time of final CFP selections, regardless of head-to-head record.
3.  Baylor (8-1)
Baylor has three winnable, but challenging games remaining on their 2014 schedule, and will need to win all three to have a chance at making the CFP. They will face Oklahoma State (5-5), Texas Tech (3-7), and Kansas State (7-2) in the next three weeks, with their game against Kansas State likely deciding their CFP fate.
4.  Ohio State (9-1)
The Ohio State University went from being a CFP afterthought to being a serious contender in two weeks time. Wins over Michigan State (8-2) and Minnesota (7-3) catapulted the Buckeyes into serious contender status. Their remaining games are against Indiana (3-7), bitter-rival Michigan (5-5) and more than likely Wisconsin (8-2) in the Big Ten Championship Game. If they win out, the Buckeyes will have a strong case for being selected into the CFP.