Breaking Down the Revised NFL Personal Conduct Policy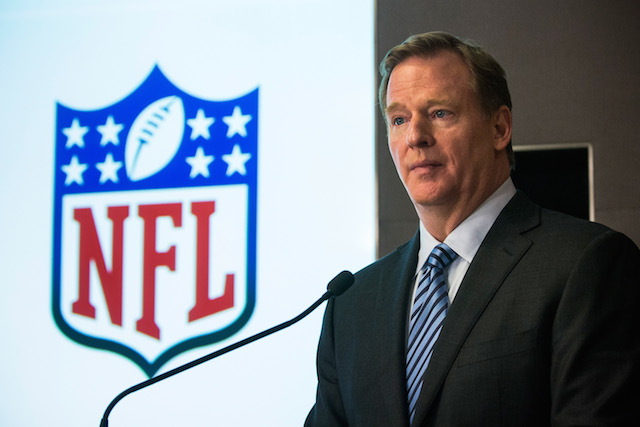 Earlier today, NFL commissioner Roger Goodell announced that in a vote of the NFL's 32 owners, a revised — and tougher — personal conduct policy was unanimously approved. Goodell announced that a nine-owner committee led by Arizona Cardinals owner Michael Bidwell, will oversee the new policy, but it remains unclear as to when it will go into effect.
ESPN obtained a copy of the memo sent out by Roger Goodell to all 32 NFL owners prior to the voting on the revised policy. Here's a look at the key points in the memo:
The NFL has decided it cannot rely solely on the criminal justice system.
The new policy will "embrace the use of independent investigations" and include exploration of potentially hiring special counsel for investigations and conduct.
The new policy will implement a leave with pay element during investigations of persons charged with violent crimes.
The new policy will remove the commissioner from initial disciplinary proceedings, but will continue with his role in the appeals process, offering more visibility and transparency in the league's initial disciplinary decisions.
This new policy has not been met with open arms, however.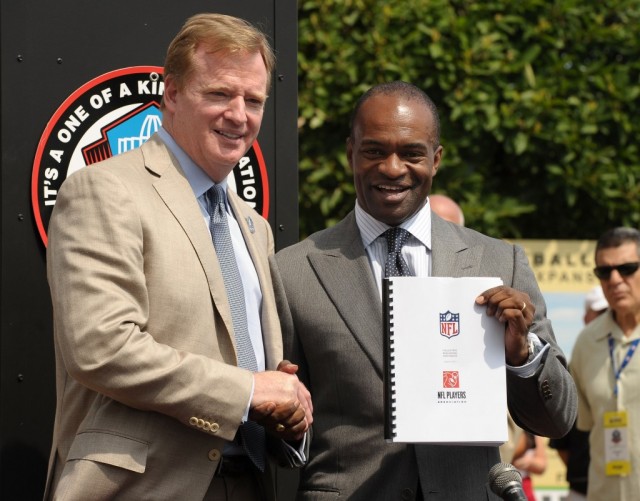 The NFL owners and Goodell met and devised this new policy without the input of the NFL Players Association (NFLPA), something that has already caused a stir around the league. The current personal conduct policy that is in place was a part of the collective bargaining agreement between the NFL and the NFLPA that was signed in 2011. This new policy could potentially be viewed by the NFLPA as a violation of the agreement, but the NFL insists that this policy applies to all NFL personnel – not just players — and has never been the subject of collective bargaining. According to NFL spokesman Greg Aiello, the only portion of the league's personal conduct policy that was negotiated as a part of the 2011 CBA was "the commissioner's disciplinary authority for off-field conduct." If that statement is indeed true, then the NFLPA should be pleased with commissioner Goodell's disciplinary power being diminished in this new policy.
Surprisingly, the NFLPA learned of the revised policy at the same time as the general public. Once the Players Association has time to pick apart and digest the revised policy, they will surely have some sort of a rebuttal. Regardless of how this situation plays out, it looks like the NFL is one giant step closer to having a more consistent, and  fair, disciplinary process.