5 NBA Players Who Will Have a Breakout Year This Season
It makes total sense that kids grow up dreaming about playing in the National Basketball Association. In a league where many of its players are the most recognizable athletes in the world, the NBA is a legitimate breeding ground for future superstars. While we don't expect the next wave of talented players to evolve into the second coming of LeBron James, there's no reason why said young players can't make their mark on the game. Some, sooner rather than later.
If you fancy yourself a basketball fan, the prospect of this should excite you beyond belief. As we inch closer to the start of the 2016–17 season, we have a feeling we're about to witness a handful of young players take their game to the next level. These five individuals, in particular, are the breakout NBA players to watch.
1. Dennis Schröder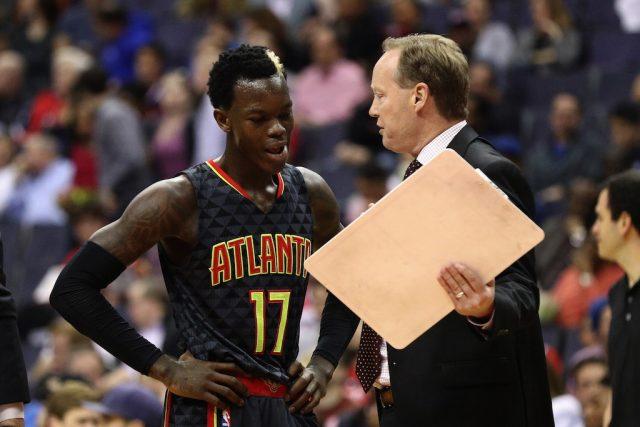 Last season, as the Atlanta Hawks' backup point guard, Dennis Schröder was forced to play second fiddle to All-Star Jeff Teague. Yet, even in a supporting role, the player they call "The Menace" showed serious promise. In a little over 20 minutes per night, Schröder averaged 11 points and 4.4 assists per game, shot 42.1% from the field, and knocked down 79.1% of his freebies. With Teague now a member of the Indiana Pacers — courtesy of a three-team trade this past offseason — Schröder is officially the man running the point in Atlanta. We have a feeling the soon-to-be fourth-year vet will take full advantage of this opportunity. Who knows, perhaps it's only a matter of time before he becomes a household name.
2. Myles Turner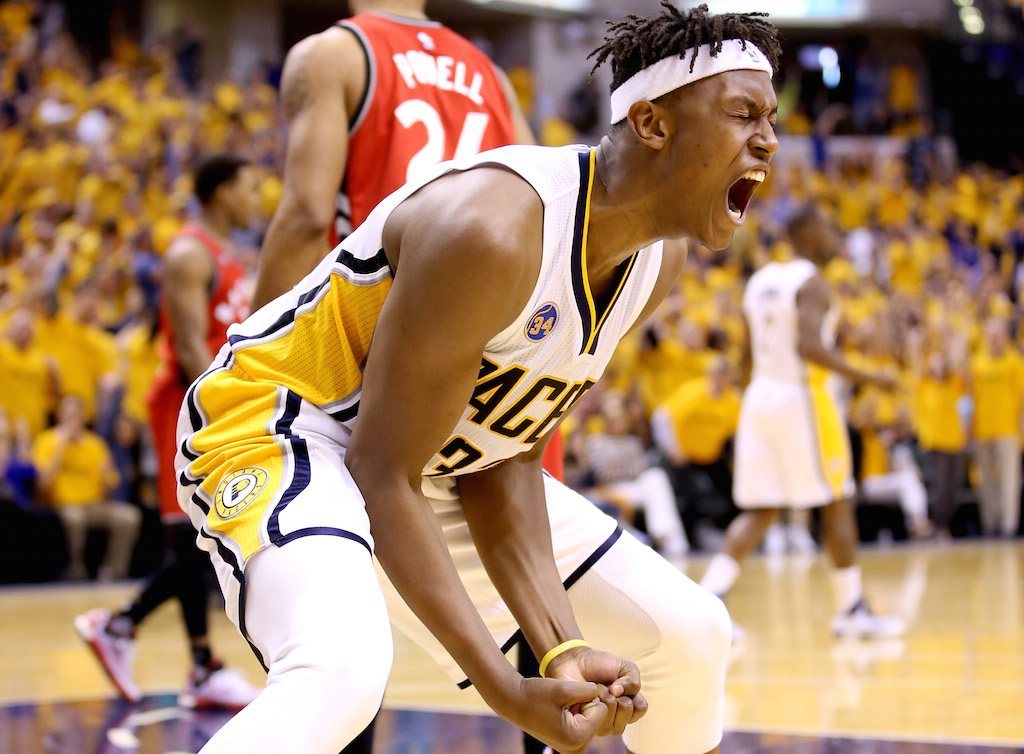 Despite being a 19-year-old rookie in 2015–16, Myles Turner emerged as a vital part of the Pacers' rotation. In 60 games, 30 of which he started, the former Texas Longhorn grabbed 5.5 rebounds night, had 1.4 blocks per game, and averaged 10.3 points per contest. Whether he banged on the blocks or stepped out to knock down the jumper, the young Pacer showed incredible versatility on his way to earning Second-Team All-Rookie honors. As the expected starting center for Indiana in 2016–17, look for Turner to take his game to the next level. This kid has a bright future.
3. Aaron Gordon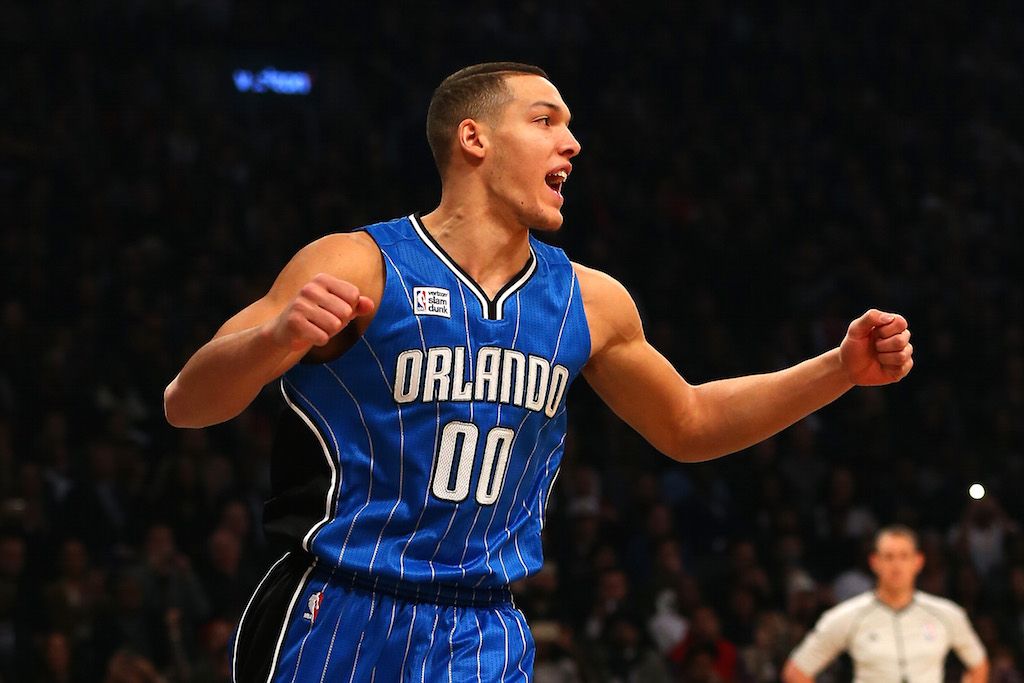 Thanks to an epic performance in one of the greatest Slam Dunk Contests in the history of the NBA, Orlando's Aaron Gordon burst onto the national scene. Folks can now see that the young power forward is more than just a high flyer. Gordon's athleticism is obvious and always on display (especially when he's throwing down wicked slams). But it's his improved jumper and surprising mid-range game that excites us. Plus, after averaging 9.2 points and 6.5 rebounds a night in his sophomore campaign in 2015–16, Gordon is currently pulling down 10 boards a night in the preseason, good enough for fifth in the NBA. That's a pretty significant increase. We expect big things from Gordon in Year 3.
4. D'Angelo Russell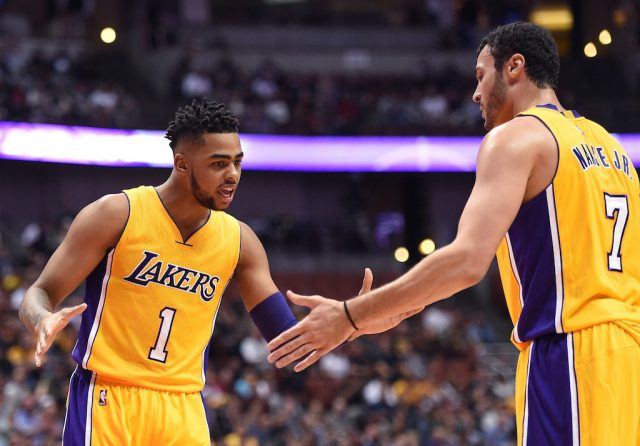 During his rookie season last year, point guard D'Angelo Russell showed brief flashes of his superstar potential. Unfortunately for Lakers nation, the young point guard never really thrived in Byron Scott's rigid and old-school system. Luckily for Russell, he won't have to deal with that in Year 2. Ever since the Lakers hired Luke Walton to be the team's new head coach, the 20-year-old has displayed increased confidence. Russell looks ready to elevate his game to the next level — as evidenced in his 33-point outburst (on 68% shooting and 57.1% from three-point range) this preseason. The Lakers may not be much better in the 2016–17 season, but there's reason to believe Russell is poised to bring "Showtime" back to Los Angeles.
5. Devin Booker
Devin Booker will be a superstar. This is pretty much a foregone conclusion. During his rookie campaign last year — when he earned First-Team All-Rookie honors — the 19-year-old shooting guard displayed poise beyond his years while showcasing a sweet stroke to the tune of 13.8 points per game on 42.3% shooting. Refusing to rest on his laurels, Booker followed up his rookie year with an impressive preseason. He is currently leading all players in scoring. If the shooting guard can carry this into the regular season, the rest of the league is in serious trouble.
Statistics courtesy of Basketball-Reference and NBA.com.