Brendan Leipsic's Instagram Posts May Have Cost Him His Career
A risque Instagram chat may have cost Washington Capitals forward Brendan Leipsic his career. Social media posts showed Leipsic, a 25-year-old NHL journeyman, made multiple controversial comments in a private group.
What did Brendan Leipsic say, and will his comments — including those about teammates — prevent him from playing in the NHL again? Let's take a look.
Brendan Leipsic made several offensive comments in private Instagram messages
Brendan Leipsic became a trending topic on social media platforms on May 6 when comments he made on Instagram surfaced on Twitter. Leipsic made several disparaging and misogynistic comments at women and their appearances.
One exchange between Leipsic and another user referenced a woman who Leipsic called a "unit." The other user said the woman "cat fished" him and made disturbing comments about her weight.
The former third-round pick also referenced cocaine in the group chat.
Most notably, Brendan Leipsic ripped teammates Nic Dowd and Garnet Hathaway as "losers." The three all played together on the Capitals' fourth line.
Brendan Leipsic, who turns 26 later this year, totaled three goals and eight assists in 61 games this year. He signed a one-year deal worth $700,000 last offseason.
The Leipsic family paid a large price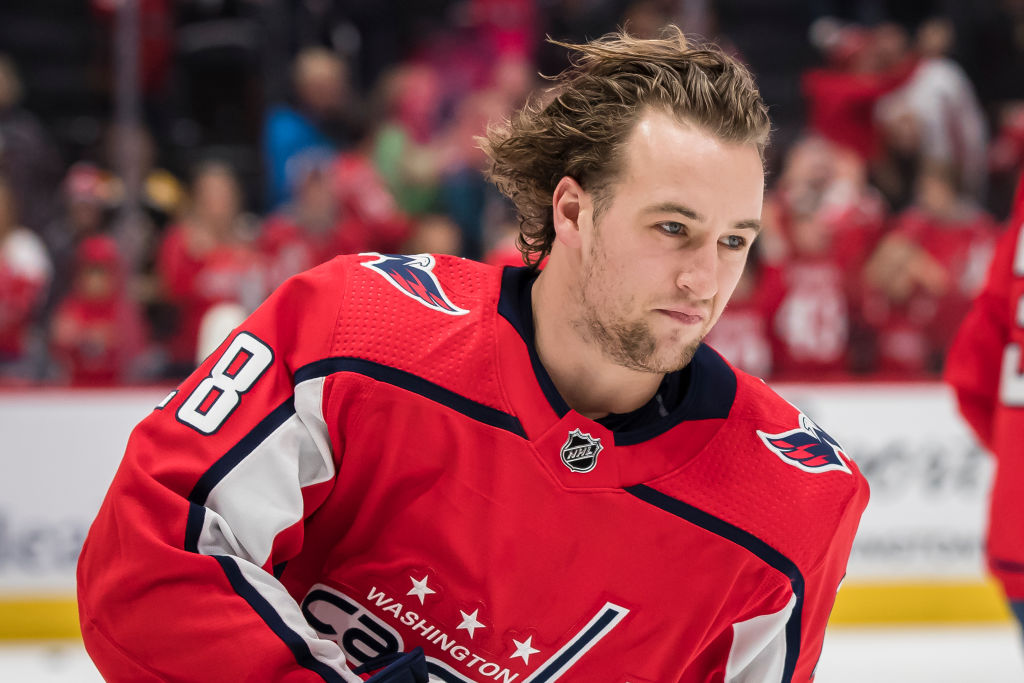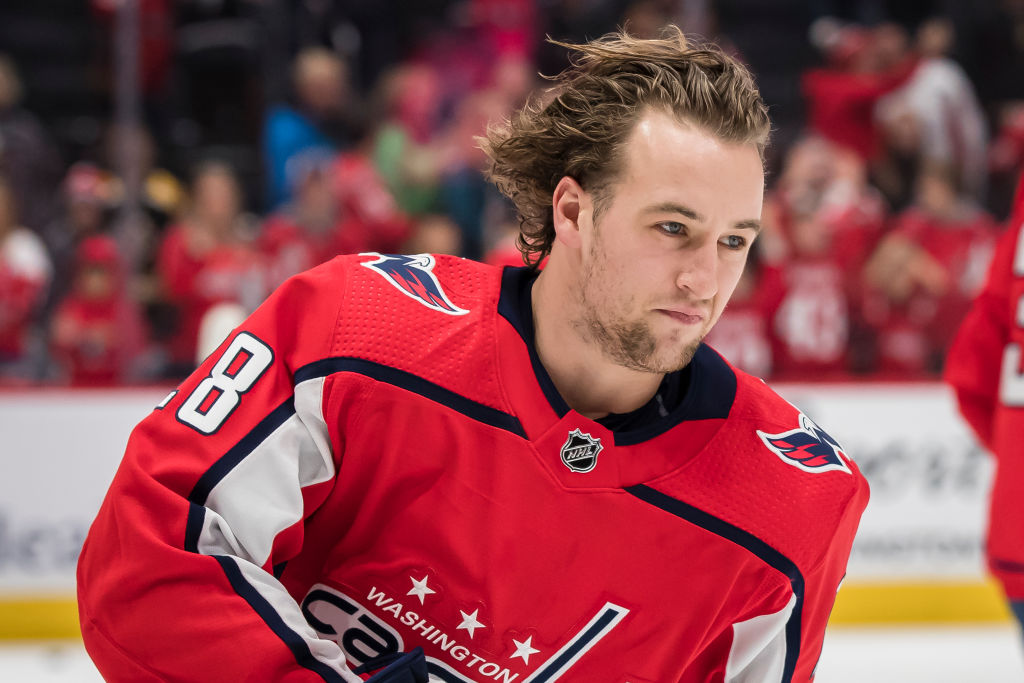 Washington didn't want to hear an apology or any excuses about hacked accounts. The Capitals placed Brendan Leipsic on waivers on May 8.
Leipsic's youngest brother, Jeremey, played at the University of Manitoba in Canada. The school told The Athletic that Jeremey Leipsic, who was in the group chat, was kicked off the school's hockey team.
Florida Panthers forward Jack Rodewald also participated in the chat. The Panthers have not issued a statement on Rodewald's comments.
Brendan Leipsic addressed the controversial comments in a tweet.
"I fully recognize how inappropriate and offensive these comments are and sincerely apologize to everyone for my actions. I am committed to learning from this and becoming a better person by taking time to determine how to move forward in an accountable, meaningful way."
Will Brendan Leipsic ever play again?
Brendan Leipsic would have been a free agent after the 2019-20 season regardless. But it is extremely unlikely he won't play for the Capitals again, especially after the team proactively moved to place him on waivers.
The biggest problem with Brendan Leipsic's comments has nothing to do with his comments about women or drugs. While those messages were bad, they're nothing that would stop an NHL team from employing him.
To their credit, the NHL released a statement condemning Leipsic and Rodewlad for their misogynistic comments.
Ultimately, the way Leipsic spoke about his teammates and how they went public are more damaging to his reputation than anything else. Players complaining about their teammates is nothing new.
But everything changes when those comments are made public and attached to someone's name. Former Yankees pitcher Jim Bouton's career, and life, was never the same after his controversial tell-all book, Ball Four.
A source told The Athletic that Brendan Leipsic needs to show "he's capable of change" and can put the posts behind him. Even if Leipsic does that, it may be hard for him to earn a job anytime soon.