Brett Favre Pays the Ultimate Compliment to Patriots QB Mac Jones: 'Sort of a Young Carbon Copy of Tom Brady'
Bill Belichick and the New England Patriots clearly have a type at quarterback. Tom Brady is the blueprint for apparent reasons, but the Patriots are hoping that rookie Mac Jones can become the updated version.
One is a future Hall of Famer and likely the greatest quarterback of all time. The other is a rookie. There's clearly a big gap between player A and player B.
Still, another legend in his own right, Brett Favre, can see the makings of a young Brady-esque quarterback in the Patriots' young signal-caller.
Brett Favre sees shades of Tom Brady in Mac Jones' game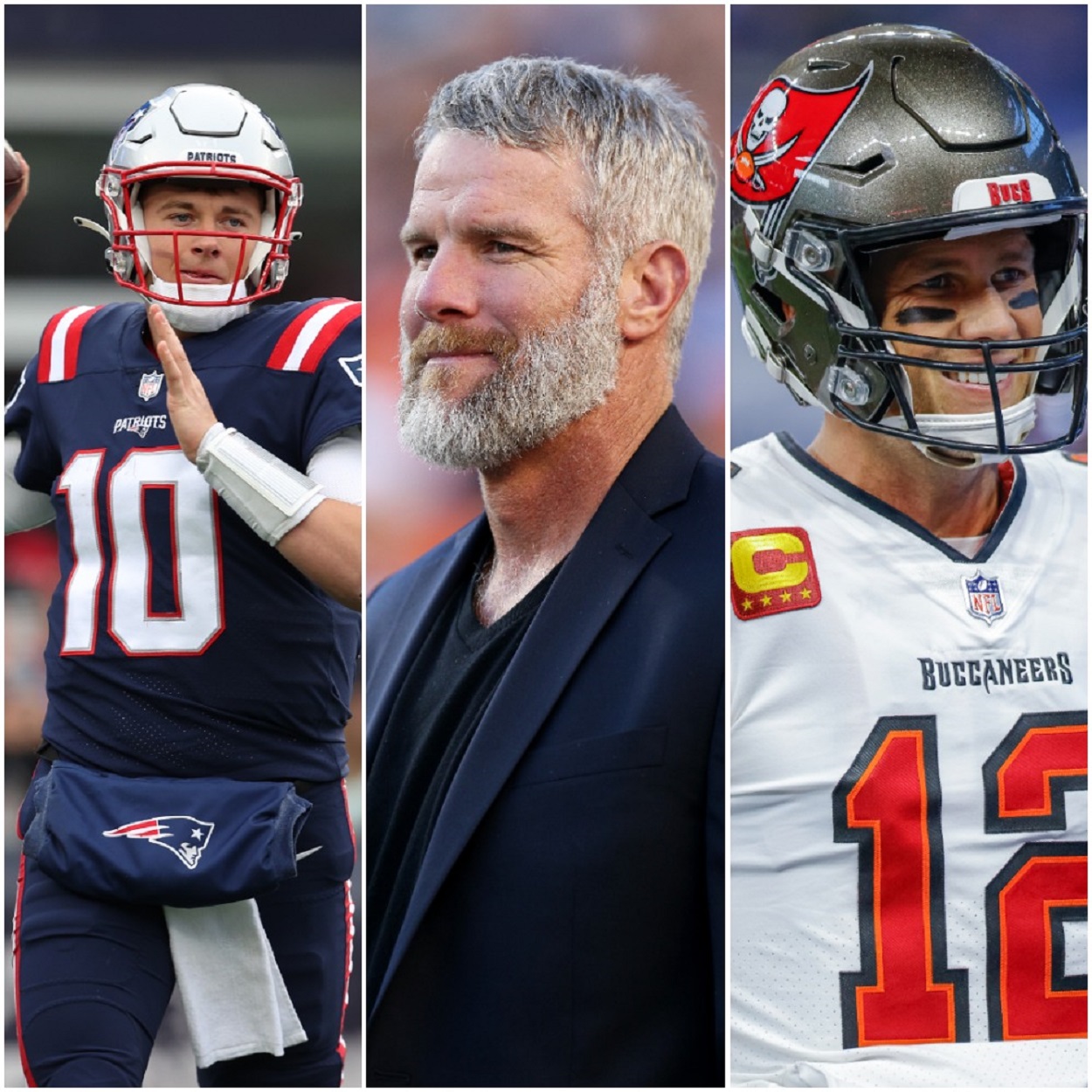 The Patriots are currently 8-4 and in first place of the AFC East, a game ahead of the Buffalo Bills. Belichick has his team playing excellent football, and they're on a six-game winning streak to prove it.
The Patriots are scoring 28 points per game while giving up only 15.8. That's a recipe for success, however, you slice it.
Jones has been a big part of this run for the Patriots, having thrown nine touchdowns compared to just two interceptions during the win streak. He's been effective, to say the least, and is playing the type of game that Belichick covets.
In fact, Favre thinks he looks a bit like Brady.
"It's premature to crown anyone, a team or player at this point in the season. But, I mean obviously, coach (Bill) Belichick and Josh McDaniels and the organization chose Mac Jones for a reason. The way he plays, being ready to play instantly, and not making mistakes. Really, sort of a young carbon copy of Tom Brady," Favre said on his weekly SiriusXM radio show, as transcribed by Mike Reiss of ESPN.
Favre is right in his assessment of Jones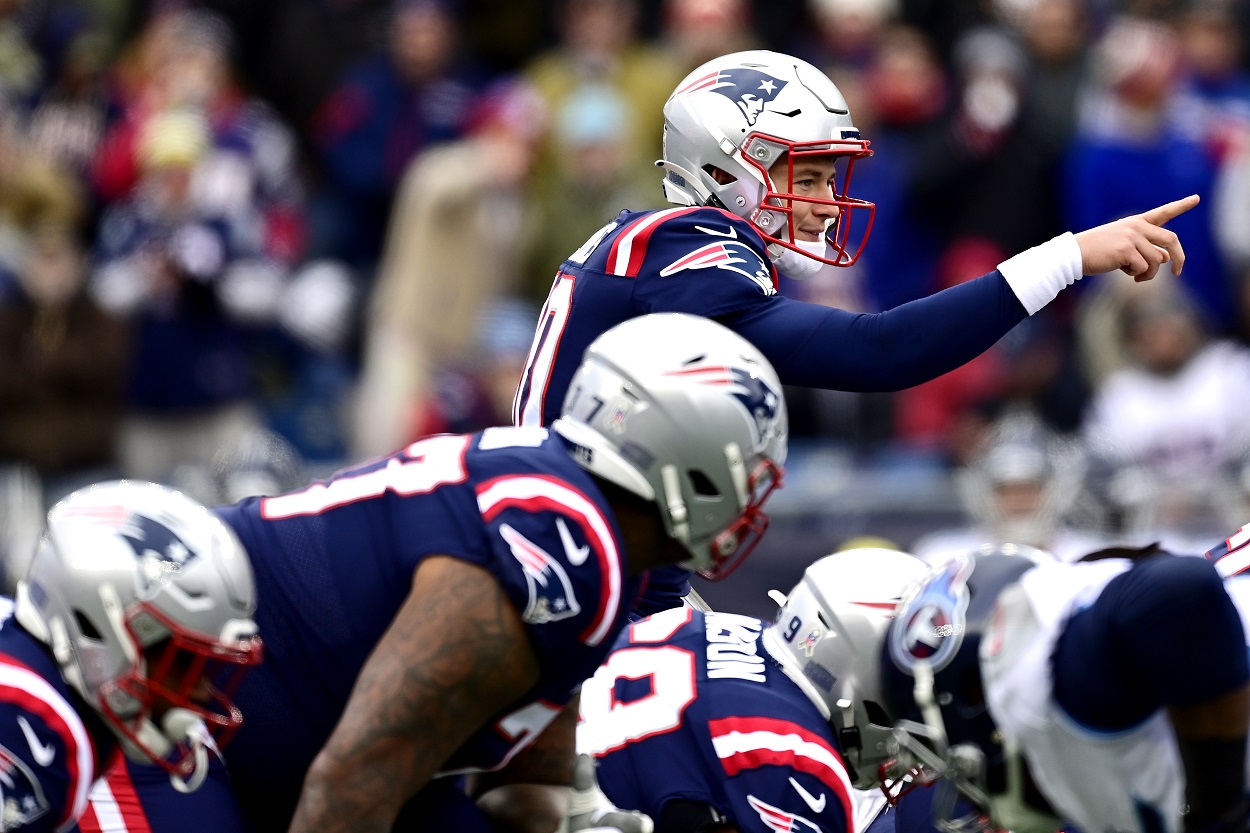 Favre knows a thing or two about high-level quarterback play, but even if he wasn't an NFL Hall of Famer, his analysis would have merit.
Jones is playing the game exactly how Belichick and offensive coordinator Josh McDaniels draw it up. He's not super flashy and nobody is going to mistake him for an elite athlete in the mold of Jamar Jackson, for instance. What Jones is, is a cerebral quarterback who has ingested much of New England's playbook in just his first year and is able to execute it at a high level, though.
It sounds a lot like Brady in his younger years, doesn't it?
Favre would agree.
"It's obviously way premature to say he is the next Tom Brady, but he plays a lot like him," Favre said. "He's an intellectual player, is not going to beat you with his feet, but his mind and his arm and his pocket presence. He has all those tools."
Jones has what it takes to thrive with the New England Patriots
The biggest question for Jones at this point is whether or not he can shoulder the expectations that come along with playing for Belichick in New England. He's answering that question with flying colors so far.
Brady is the blueprint, but he's also the standard. He won six Super Bowls with the franchise. That's not to say Jones has to win seven in order to be considered a success, but without a doubt, hoisting the Lombardi Trophy is the ultimate pass or fail criteria in New England.
As Favre mentioned, Belichick drafted Jones for a reason. Not only did the Patriots see the type of advanced game manager that they need to win, but what isn't talked about enough is Jones' resume.
Had Jones played college ball at Arkansas instead of Alabama, perhaps he wouldn't be who he is today for the Pats. The fact of the matter is that learning the ropes at Alabama with the expectations placed on him by Nick Saban uniquely prepared him for life under Belichick. The Crimson Tide have basically created an NFL feeder program, and much of that has to do with the way Saban runs his organization. There have even been suggestions that being a pro is actually less strenuous than playing under Saban, but that's, of course, not the case in New England.
Jones is uniquely qualified to be Belichick's quarterback because he was first Saban's. The expectations for both coaches are the same: championships and excellence.
Jones thrived under that pressure at Alabama, leading the Crimson Tide to a 2021 College Football Playoff National Championship win, and so far so good in New England.
Are more championships in Jones' future? If he truly is a young carbon copy of Brady, that's a safe bet.
Stats courtesy of ESPN and Pro Football Reference.