Brett Favre Started 297 Consecutive Games and Found the Key Midway Through His Streak
Teams that played the Green Bay Packers in Brett Favre's tenure there knew they had always had to prepare for the legendary gunslinger.
Regardless of his injury situation, Favre kept going until his body couldn't take it anymore. Favre started nearly 300 consecutive regular-season games, and he realized midway through the streak what had allowed him to keep the run alive.
Brett Favre famously started 297 consecutive games in his career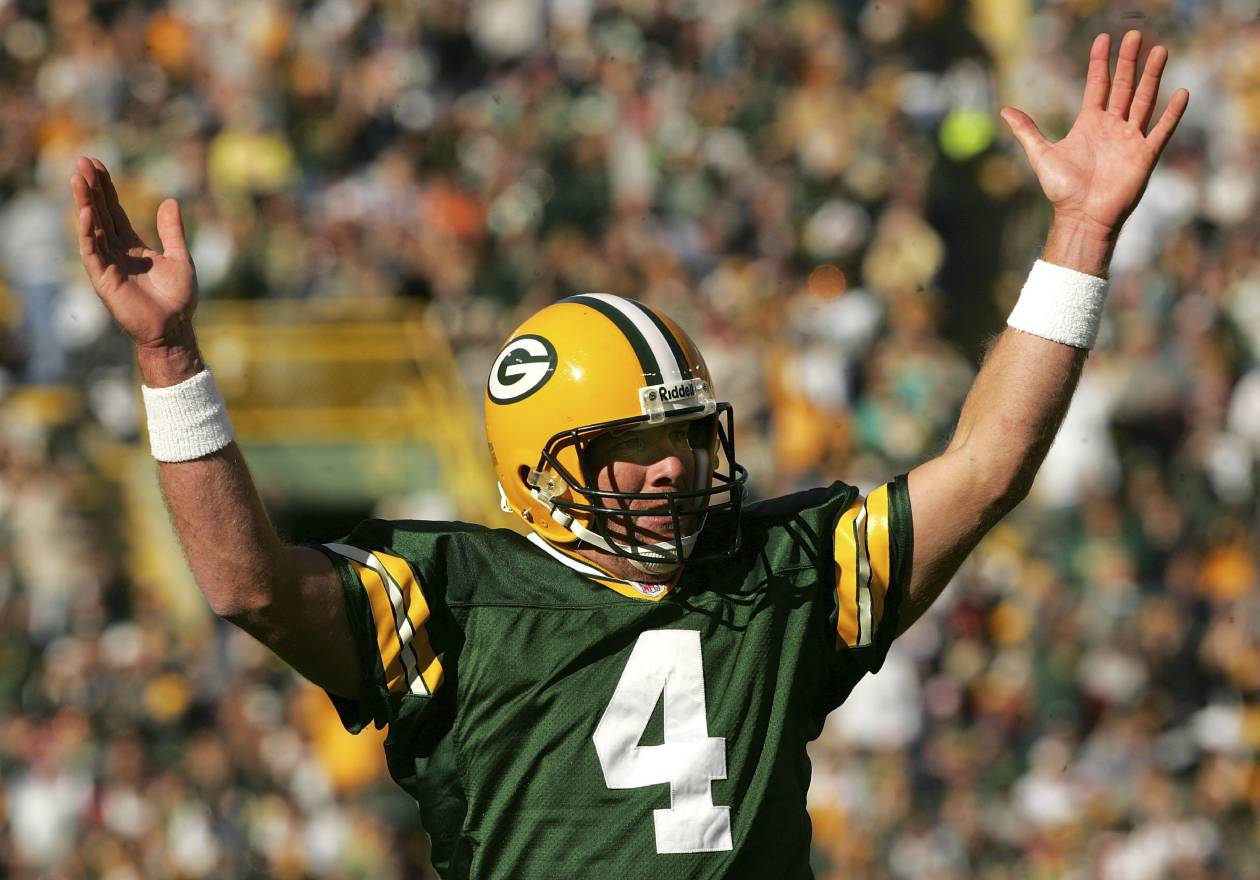 On Sept. 27, 1992, Brett Favre led the Green Bay Packers out onto the field against the Pittsburgh Steelers.
The Packers evened their record on the season at 2-2 with a 17-3 victory at Lambeau Field that day. It wouldn't be until December 2010, when Favre was in his second season with the rival Minnesota Vikings, that he next missed a start.
Favre started 297 consecutive regular-season games for three teams, and the vast majority of those starts came with the Packers. The streak is actually at 321 straight starts when his 24 postseason outings are included.
The streak ended when Favre, battling a shoulder injury, sat out against Eli Manning and the New York Giants on Dec. 13, 2010. He threw seven passes against Jay Cutler and the Bears in Week 15 before sitting out the Vikings' final two games.
Favre admitted that luck likely kept the streak alive
Favre battled no shortage of injuries, including several concussions, during a 20-season NFL career.
So what allowed Favre to keep his start streak alive, even as the injuries piled up and the Packers went through some rough years? Well, the answer is far more simpler than a bottle of magic tonic in his locker.
Favre fielded a question about the streak during the 2002 season when he was still a couple of years away from hitting 200 consecutive starts. The Packers' official website transcribed Favre's feelings about how the streak had made it as long as it did.
"I think a lot of luck is involved because the way I play the game and the hits that I have taken, to be able to play every week, you have to be somewhat lucky and physically durable. But more so than that, mentally, you have to be durable. You have to be able to get up after a game and say, hey, yeah, I do hurt, and something bothers me, but I'm going to play this week. You can always will yourself to do things."

Brett Favre
Favre kept his start streak alive for another eight years after he made those comments.
Who holds the NFL's active starts streak?
Favre is still the NFL's all-time leader in consecutive starts, and he isn't in danger of giving up that title anytime soon.
Philip Rivers retired in January 2021, having started 252 consecutive games between the regular season and playoffs. Tampa Bay Buccaneers defensive lineman Ndamukong Suh is the NFL's active leader with 158 consecutive regular-season starts. That streak officially jumps up to 168 when the playoffs are considered.
As for quarterbacks, Seahawks star Russell Wilson started 144 consecutive regular-season games through the end of the 2020 campaign. But if playoff games are included, Wilson has started 160 straight games in the NFL.
New Orleans Saints pass-rusher Cameron Jordan has started 154 consecutive games (144 in the regular season and 10 in the playoffs) since January 2012.
Like Sportscasting on Facebook. Follow us on Twitter @sportscasting19.