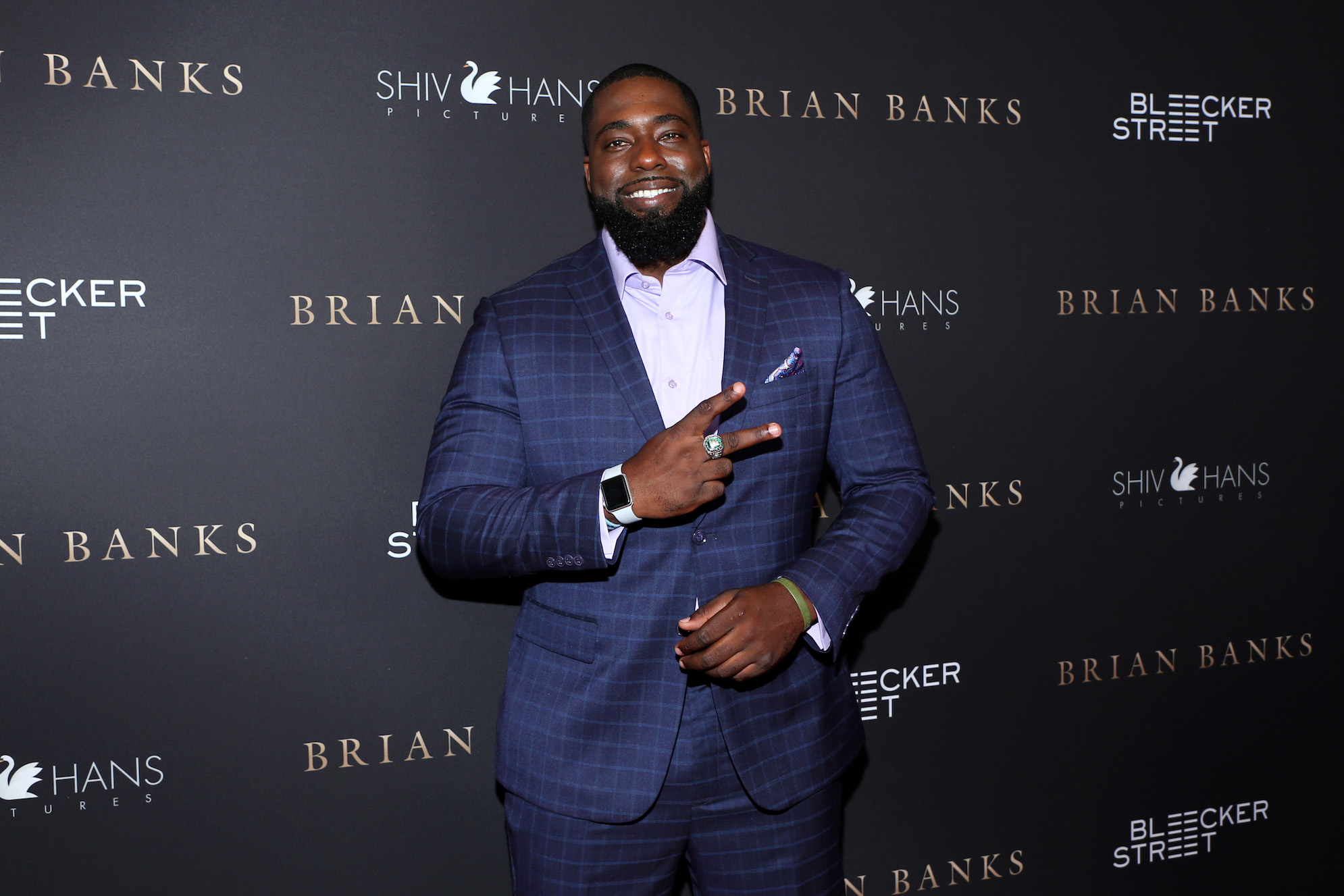 Brian Banks Saw His Football Career Vanish After Serving 5 Years in Prison for a Rape He Didn't Commit
Brian Banks was a high school football star in California, but his college and NFL dreams were shattered by a wrongful conviction.
Brian Banks was an uber-talented high school football star in the early 2000s. Everyone who saw him play believed he was destined for greatness, and he was right on the cusp of continuing his career in college. But in 2002, his dreams all came crashing down.
Banks was wrongfully accused of rape when he was 17 years old. He was convicted in 2002 and spent five years in prison for a crime he didn't commit. Although he was eventually exonerated, Banks never got to fulfill his football dreams.
Brian Banks was a high school football star in California
In 2002, Banks was a prominent name in the high school football landscape. He was a standout linebacker at Long Beach Polytechnic High School, and he already he high hopes for his future in football.
Banks was named a "Junior to Watch" by Rivals.com for the 2003 class. He was a high-rated prospect who garnered plenty of attention from the best college programs in his home state of California.
After reviewing his options, Banks committed to USC in 2002 when he was just a junior in high school. Pete Carroll, the Trojans' head coach at the time, saw incredible potential in Banks and offered him a full scholarship.
His dreams of playing in college and the NFL were starting to come to fruition. Then, it all screeched to a halt because of a horrible lie.
Banks was wrongfully convicted of rape in 2002
As a 17 year old, Banks had everything going for him. He already had a college football scholarship with one of the premier teams in the country, and he had a great opportunity to break into the NFL in a few short years.
Tragically, it all came crashing down in 2002.
Wanetta Gibson, one of Banks' high school friends at Long Beach Polytechnic High School, accused him of rape after the two engaged in sexual acts on campus. Banks claimed it was a consensual encounter, but Gibson alleged he kidnapped and raped her.
With the possibility of a 41-year sentence staring him in the face, Banks chose to take a plea deal of six years in prison. There was no evidence to prove his innocence, so he didn't want to risk spending the rest of his life behind bars.
It was the hardest decision any 17-year-old has ever faced, but Banks believed it was his only option. It not only changed his life forever, but it essentially ended his promising football career in the blink of an eye.
Banks was exonerated in 2012, but the damage was already done
After serving over five years in prison for a crime he didn't commit, Banks was finally exonerated in 2012. Gibson actually admitted to fabricating the rape, leading to his release.
Even though justice finally prevailed, the damage to Banks' football career was already done. He never got to play at USC, and his NFL career after his release was short-lived.
Banks tried out for several teams after getting his life back in 2012. He eventually signed with the Atlanta Falcons in 2013, but he was released before the regular season even started. He never got to play a single game in the NFL, all because of a tragic lie.