Brian Daboll Had a Touching Embrace With Josh Allen After the Tragic Death of His Grandmother
Brian Daboll has become an up-and-coming coaching star throughout the last few years. The Bills' offensive coordinator has shown himself to be one of the best assistants in the NFL since his debut with the New England Patriots in 2000, right before their rise to greatness. Now a journeyman, assistant, Daboll's job with the Bills may be his best yet. However, his greatest strength might not have anything to do with football. 
Who is Brian Daboll?
Daboll served as an assistant coach at both William and Mary and Michigan State in the late '90s. However, just three years after his first gig at the college ranks, Daboll got a call that changed his life forever. He took a job as a defensive assistant with the New England Patriots in 2000. Since then, he's built up quite an impressive resume. 
Now an offensive coach, Daboll is maybe 45 years old, but he's already spent over half his life on the sidelines. He spoke about the journey with The Athletic:
"When you're in charge at a pretty young age, I think you've got a lot to learn," Daboll told the site. "But I wouldn't change the experience for anything because you go through a lot of growing pains in the times that aren't great."
Daboll's big break
Brian Daboll has held several jobs at every rank since his early days at William and Mary. While his work with the Bills was not his first go, even as an offensive coordinator, it marked a shift in his perception, reports CBS Sports. Coming off of a single season behind Nick Saban at Alabama, he returned to the NFL with a new swagger. The Bills, with young quarterback Josh Allen, began to look like a real contender. 
As such, many thought that Daboll would get a coaching job this offseason. However, after losing out on the Chargers job, he's likely to remain in Buffalo just a little longer. While he wants a head-coaching job, many players, like Allen, will be happy to see him back. 
More than a coach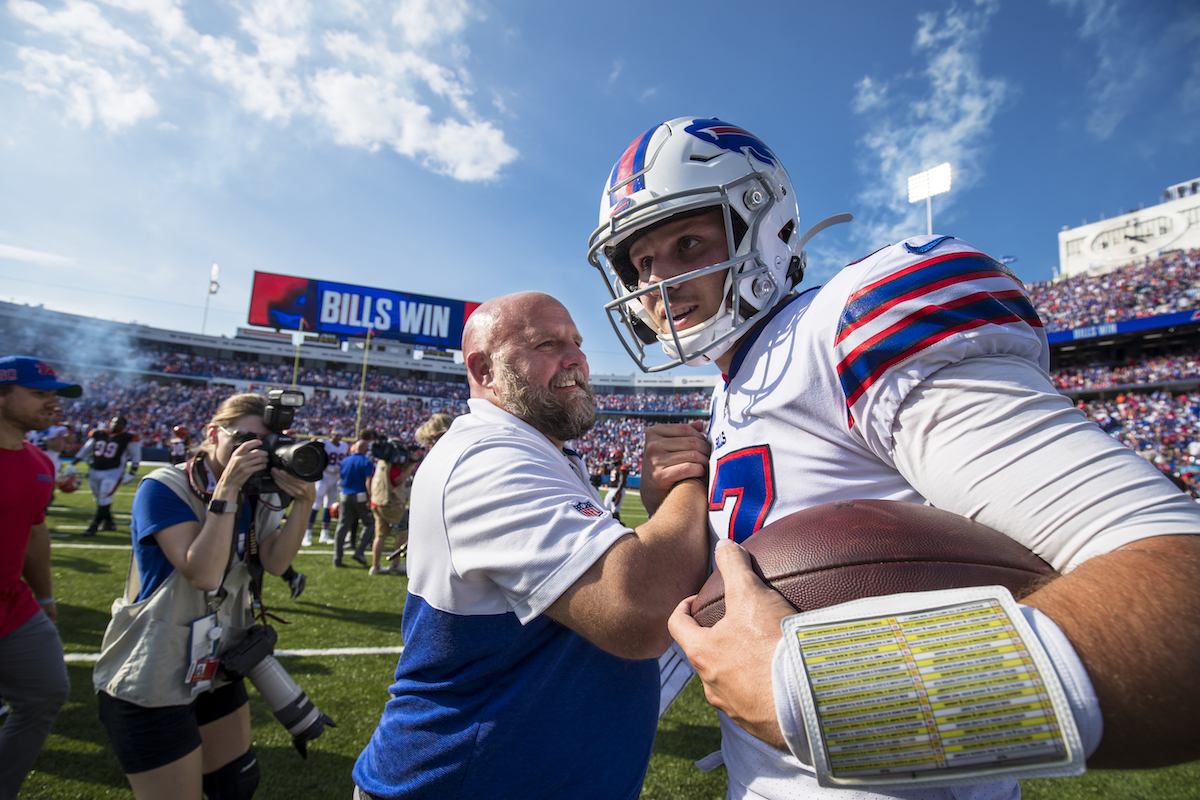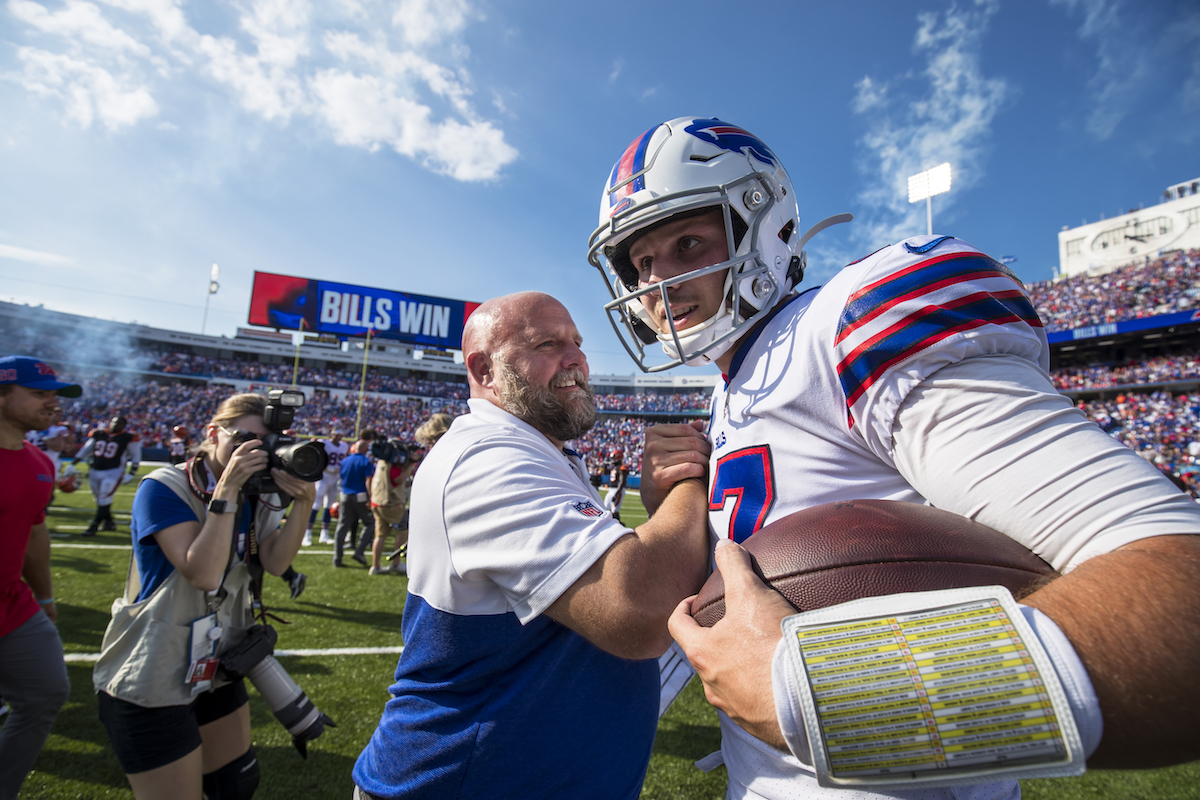 Like many male-dominated sports, football has a reputation for harboring toxic behavior among players and coaches alike. However, Brian Daboll is trying to change this. Yes, he wants his players to be tough out on the field, but he also wants them to know that it's OK to be a human being with real emotions. When Josh Allen lost his grandmother, he credited Daboll with giving him a safe space to let out his feelings in an embrace after his first game since her death.
"I kept a cool head until after the game and I saw Dabes," Allen told ESPN. "I'm just glad Dabes was there and I just let it all out. I love Dabes and I appreciate everything that he's been to me here."
This ability to be there for his players is no coincidence, either. Stefon Diggs spoke about the coach's temperament and ability to be there for the players as an offensive coordinator. 
"I hate to keep giving him so much credit because I don't want anyone to steal him from me," Diggs said. "He's a guy that knows what he's doing, he knows the flow of the game, knows when to call what. We just trust him, whatever he calls, I'm running it. … He always has our back and I ain't seen him miss yet."
The Bill Belichick coaching tree has a knack for producing coaches who don't quite translate to a head-coaching position. However, while Daboll will have to wait more time to get his shot at doing so, he's already showing that he can get his players to perform well while letting them express their humanity, too. This might be his key to a long career, either as an assistant or eventually as a head coach, too.