Brian Gutekunst Is Still Making a Mess of Davante Adams Contract Negotiations With Packers
Green Bay Packers general manager Brian Gutekunst's downtrodden offseason continued this weekend when he assessed the status of the contract negotiations with star wide receiver Davante Adams.
Adams is in the final season of his current contract and wants big money. However, Gutekunst's most recent comments suggest the negotiations have no end in sight.
Davante Adams wants to be the highest-paid receiver in the NFL
Davante Adams has produced like one of the best receivers in the NFL in recent seasons. He wants to be paid accordingly.
The 28-year-old has made it clear throughout Packers camp that he wants his next contract to reflect the value he gives the team on the field. In Adams' eyes, that value is unmatched. He said last month he has earned becoming the highest-paid receiver in the NFL. It's hard to argue against the assertion.
Adams' numbers have been nothing short of elite in the last several seasons. He was especially prolific in 2020, leading the NFL with 18 touchdown receptions and hauling in 115 receptions for 1,374 yards. His 77.2% catch rate was far and away the best of his career.
The advanced numbers also back Adams' claim as the best wideout in football. His 92.2 receiving grade led all receivers last season, per Pro Football Focus.
Yet, the Packers have shown resistance to paying Adams that kind of money. Gutekunst said the team would continue negotiating with the All-Pro during the season, but nothing appears even close to getting done.
Brian Gutekunst said the Packers will not set a deadline on extending Adams
On the one hand, Gutekunst's openness to negotiating over the course of the 2021 season seems like a positive sign.
"We're always open to the conversations, we don't shut things down for the season," Gutekunst said when asked about Adams' contract status, via USA TODAY. "I know some teams have done that in the past. Russ and I don't think that's how we would do things. We're open, like last year with David [Bakhtiari], we're willing to work through the season to get things done."
Gutekunst had, in the past, shown he was capable of working out big deals. Such was the case with left tackle David Bakhtiari and running back Aaron Jones. He appears committed to working through the kinks with Adam, as well.
"This will be a long process. This is another big contract with a very elite player. It will take some time," Gutekunst said, via USA TODAY.
The issue is that the Packers might not have time to waste or engage in such a process. Aaron Rodgers' uncertain future with the organization should force them to act sooner rather than later. Gutekunst doesn't seem very eager to do that.
Not to mention, players will sometimes postpone talks until after the season. What if Davante Adams refuses to negotiate a new contract during the regular season? That notion alone should incentivize Green Bay to move quickly.
Green Bay could be in for a rude awakening come 2022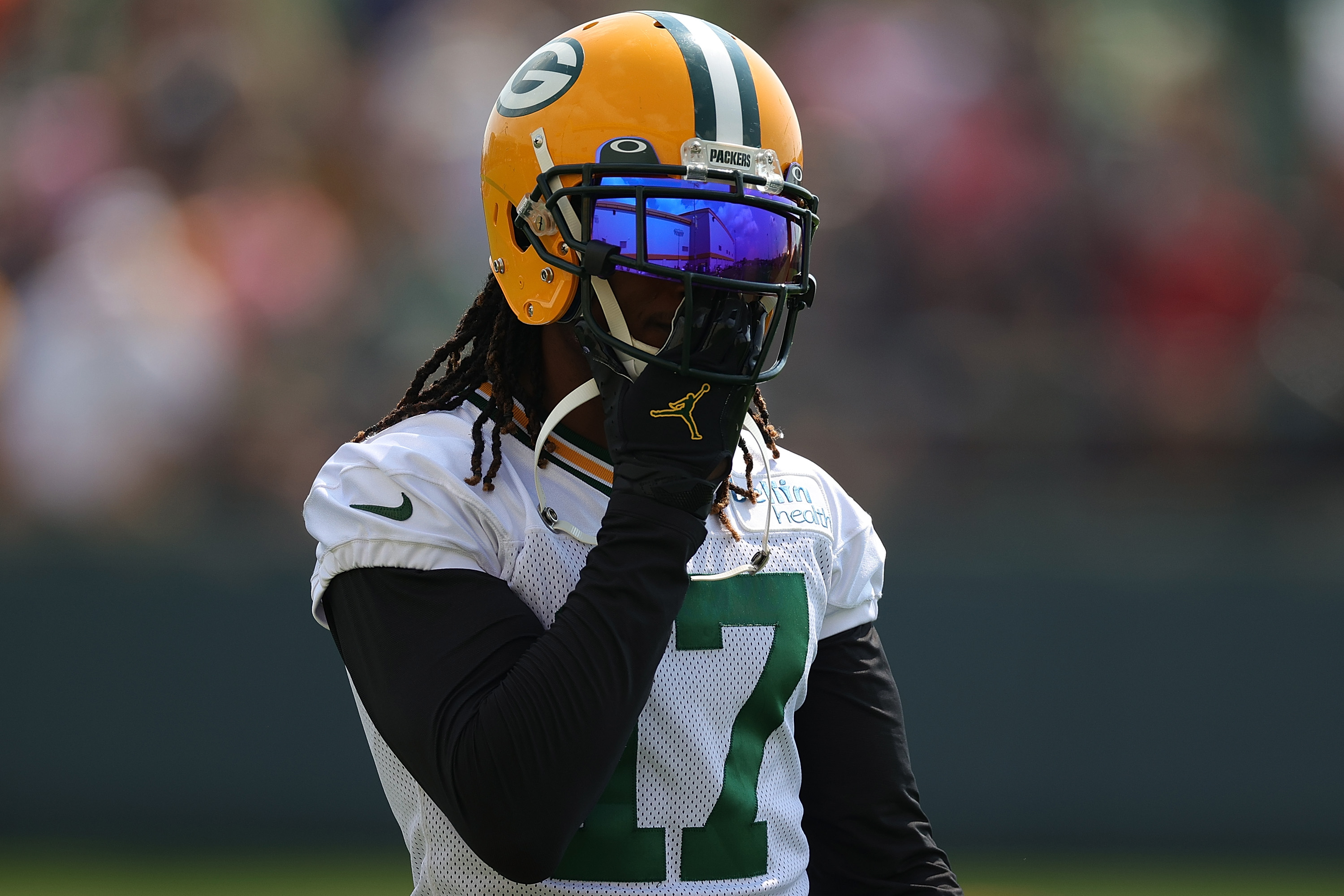 The lack of urgency from the Packers regarding Aaron Rodgers' and Davante Adams' respective situations is troubling. Those are two franchise players who have openly voiced dissatisfaction with the organization.
Some Packers fans might be quick to point out that the team found a resolution with Rodgers. Who's to say Gutekunst won't be able to do the same with Adams?
For one, Adams has said Rodgers' recent agreement with the team does not impact his desire to be the highest-paid receiver in football. Additionally, the new deal with Rodgers seems like a temporary agreement.
Packers fans should brace for significant change heading come 2022. Brian Gutekunst has not shown a sense of assertiveness in finalizing a new contract with Adams, meaning both he and Rodgers could be playing for different teams next fall.
Stats courtesy of Pro Football Reference unless otherwise noted.