Brian Hoyer Chose Football Over His MLB Dreams Despite Pitching a State Championship Win
While many parents think their kids should focus on a single sport, the opposite is true. Most successful NFL players have backgrounds in several sports before narrowing their focus to football. Having a background in track and field, basketball, and baseball is common among NFL players.
Patrick Mahomes grew up in MLB clubhouses, watching his dad play, and he took up the game himself. Kyler Murray was even drafted ninth overall by the Athletics, rejecting a huge signing bonus to try the NFL instead. Even players without that much fame face these decisions. Patriots backup quarterback Brian Hoyer is the perfect example.
Bryan Hoyer's multi-sport upbringing
A New York Times profile of Hoyer calls him "born, raised and starting at quarterback in Cleveland," referring to his days as the Browns backup. Football is the focus except for where they cover how he was raised in many sports. Baseball was Hoyer's favorite, and the one where he would first flash his professional potential.
Hoyer played sports year-round, associating skillsets with the changing seasons. Baseball, football, and basketball marked nearly every day. For a career, he imagined baseball. Hoyer played youth football with his father as his head coach. The young athlete had to learn a passing-focused game; running the ball was nearly forbidden. Hoyer's way of considering the ball in these situations was heightened by his time as a pitcher.
Hoyer's major accomplishments in high school baseball
Hoyer told ESPN that his pro baseball career was extremely close to becoming a reality. At Saint Ignatius High School in Ohio, he emerged as a draft prospect by his sophomore year. His 8-1 record, 1.99 ERA, and winning as the pitcher of record at the Ohio Division I State Championship, had scouts making their intentions known.
That all changed because of his high school football coach. Of all the mentors in Hoyer's life, his head coach was the most serious about his NFL potential. It's difficult to juggle Division I football with baseball, so Hoyer had to make a decision. He took the risk of choosing football. After four years at Michigan State University, he declared his intention for the NFL draft in 2009. No teams picked him up.
Hoyer likely made the right choice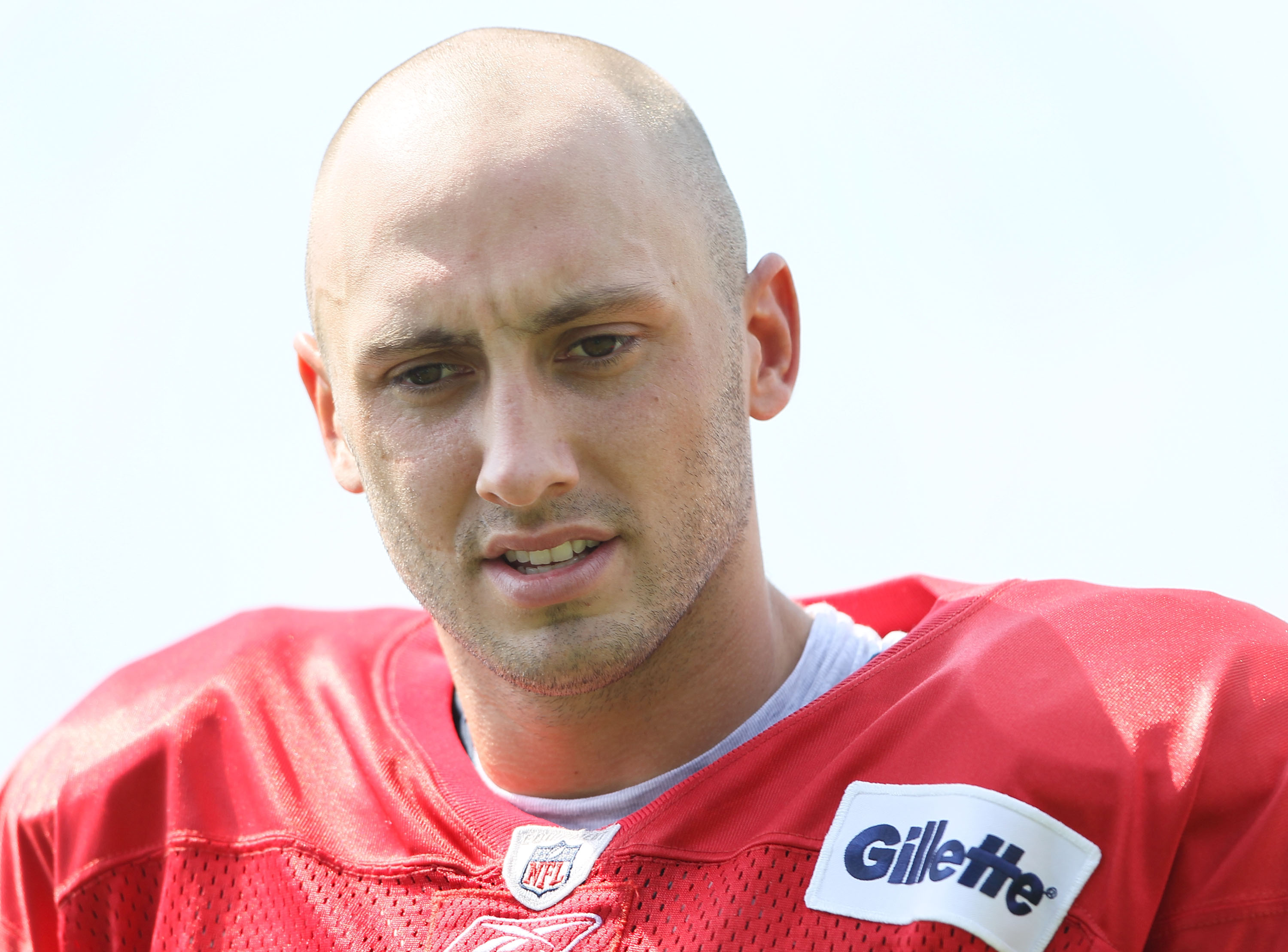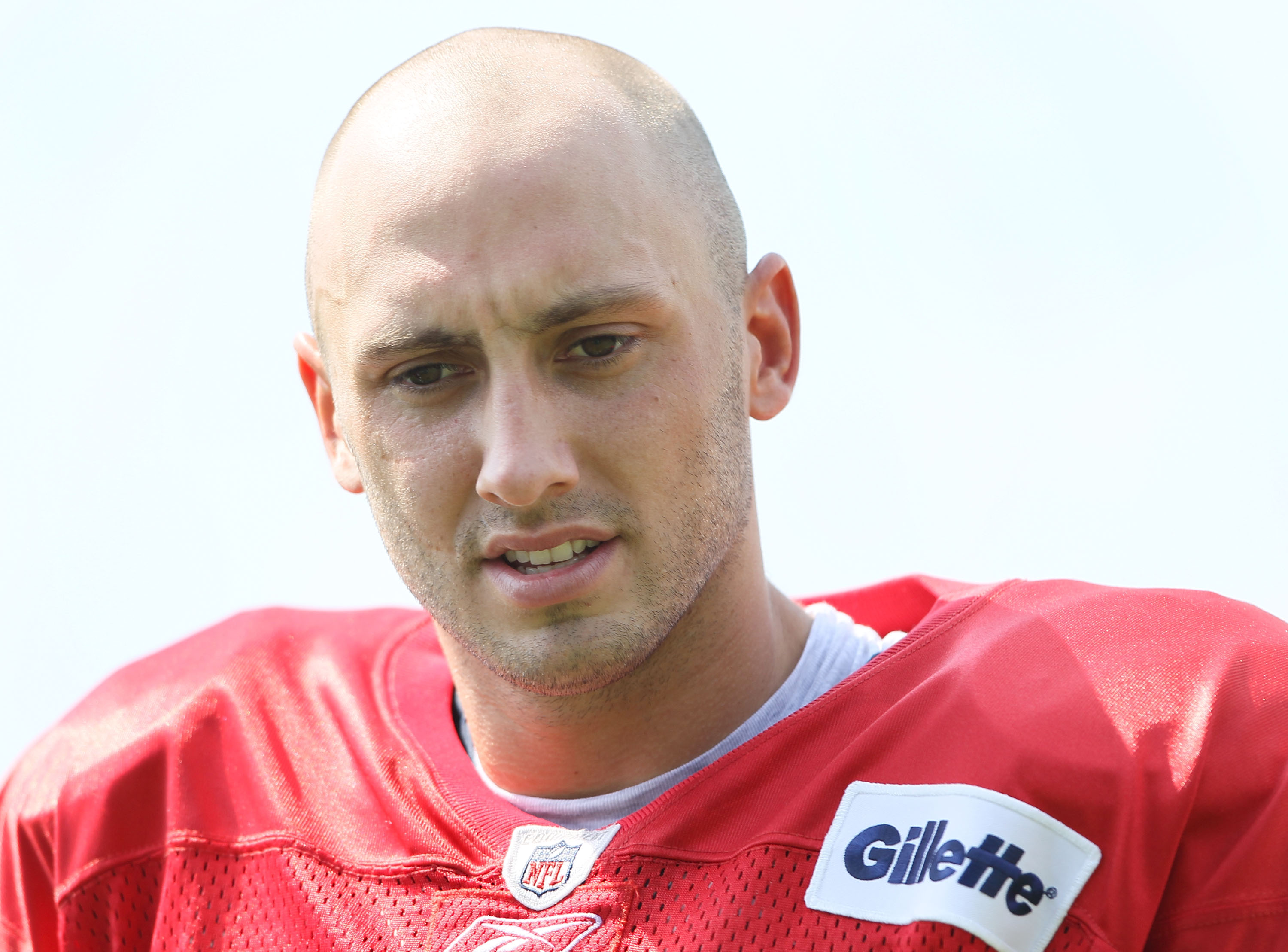 The 2009 draft might've been the end of Hoyer's story. He could've been a cautionary tale, pushing NFL hopefuls toward the somewhat safer career option of taking a big MLB signing bonus and avoiding the heightened injury risk of football. Hoyer, though, had some things still going in his favor.
Hoyer attended the NFL scouting combine. That meant that after the draft, as teams looked to shore up gaps left after their picks, Hoyer was toward the top of the list. By October 18, he took his first NFL snap, closing out a massive 59-0 win for the Patriots over the Tennessee Titans. That included his first touchdown, reports Pro Football Reference.
Backup QB is where Hoyer found his niche. He's one of the most valuable second-stringers in the NFL, with lucrative contracts following him from team to team. As of this year, he's earned nearly $30 million for his services. As he enters his 12th season in the NFL, he's still in-demand and was even a genuine threat to the QB1 spot that ultimately went to Cam Newton.
Maybe he would've done better in baseball. But as a QB, a position with far less exposure to injury than most, it's more likely he made the right choice in following his career path into the NFL.