NFL: The Brilliant Reason Patriots DE Michael Bennett Doesn't Cash His Game Checks Right Away
NFL teams make a lot of money, as do most of their players. That doesn't exempt them from having to employ sound strategies if they want to manage their finances correctly. New England Patriots' defensive end Michael Bennett understands that. This year, he isn't cashing any of his game checks until after the season. Let's take a closer look at the brilliant reason why he's doing that.

Michael Bennett's career recap
The 33-year-old Texas A&M product began his career in Tampa in 2009, where he spent his first four seasons. He then went to Seattle for his next five seasons. After that, it was a one-year stop in Philadelphia before heading to his current team, the New England Patriots.

Check out some of the accomplishments Bennett has amassed throughout his career:
63 sacks
336 combined tackles
Six passes defended
Five fumble recoveries
178 quarterback hits
118 tackles for a loss
Three-time Pro Bowl selection
Super Bowl championship
Bennett's brother, Martellus, was also a tight end for several teams including the New York Giants, Dallas Cowboys, New England Patriots, Chicago Bears, and Green Bay Packers before recently retiring.

Bennett's career earnings and current contract
As an elite defensive player, Michael Bennett has earned quite a bit of money during his NFL career. According to Spotrac, his career earnings are $59.3 million. Here's how that breaks down:
$29,577,000 in salary
$21,503,000 in signing bonuses
$8,300,000 in roster bonuses
$16,742 in incentives
He earned the majority of that (to the tune of more than $41 million) with the Seattle Seahawks.

On April 2, 2019, Bennett signed a restructured contract with the Patriots for two years and $16.75 million. By the time his current deal ends, his career earnings will total $67.6 million.

Bennett clearly makes a more than decent living as an NFL player. So what could possibly be the reason that he doesn't cash his game checks as soon as he receives them?

The brilliant reason Michael Bennett doesn't cash his game checks right away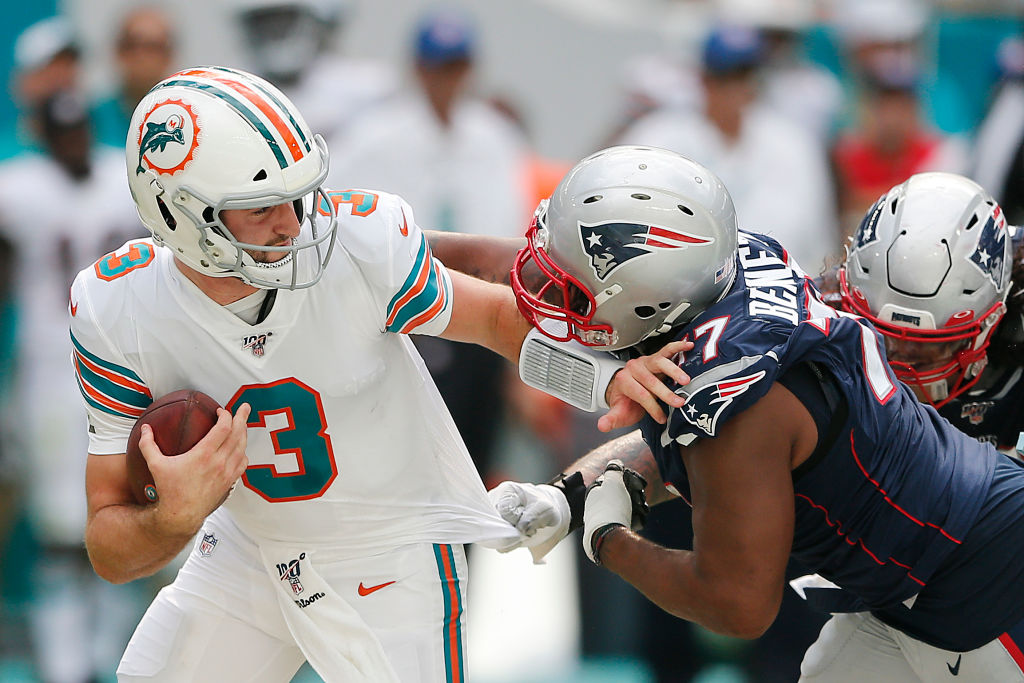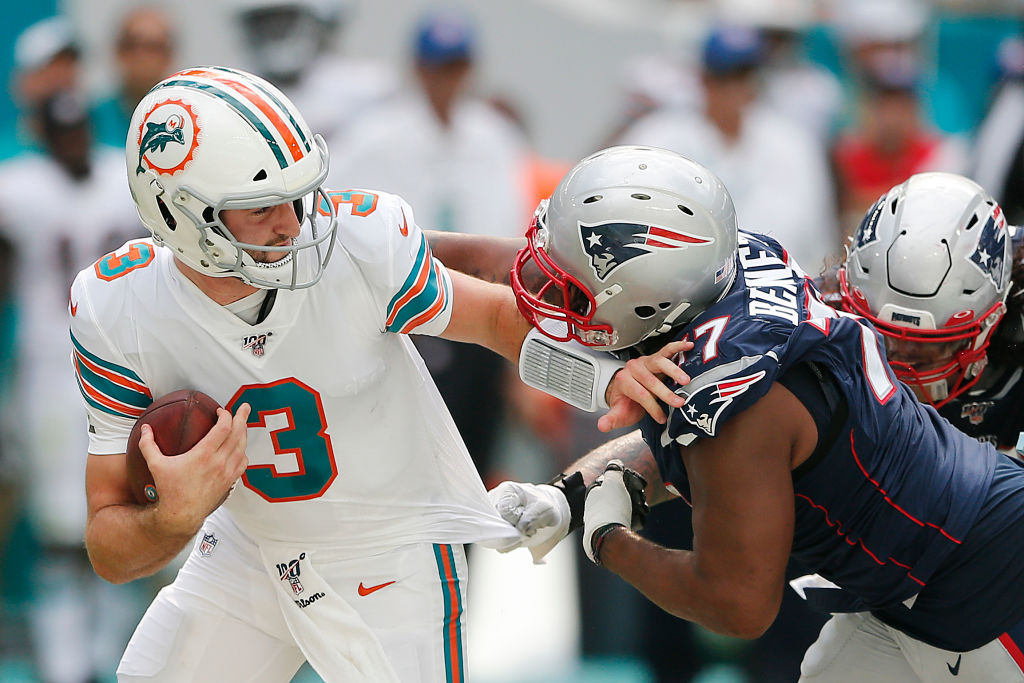 Many NFL players make more money than most people could ever dream of, but that doesn't mean they don't need to be fiscally responsible. Failing to plan effectively, no matter how much money you make, can be a recipe for financial disaster. Michael Bennett took steps to ensure it wouldn't happen to him.

CNBC reported on Bennett's reasoning for not cashing his checks right away:

On a recent episode of the "Kneading Dough" podcast, Bennett explains to entrepreneur Maverick Carter that instead of accepting direct deposit, he likes to receive his NFL checks by hand so that he can manage his money better.

"I keep my checks until the end of the season to make sure I don't spend any money. And then at the end of the season, I deposit it," Bennett said.
Bennett's approach is similar to the Envelope System championed by financial expert Dave Ramsey.

To limit spending, Ramsey advocates setting a monthly budget based on how much you spend on recurring items like groceries or gas. He then says you should take out the amount you've set aside for each item in cash and put it in an envelope at the beginning of each month. When the money is gone, it's gone. That helps people curb their spending habits in ways a debit card can't.

Bennett's approach is similar. He's putting the money out of his sight, living off his previously earned money, so he doesn't have to fight the urge to spend it. Bennett's understanding of his behavior combined with his ability to plan means he's probably financially set for life.