British Open 2018: Does Tiger Woods Really Have a Chance?
There are two main topics of discussion coming out of the first round of the 2018 British Open at Carnoustie Golf Club in Scotland. First: The way defending champion Jordan Spieth came undone at the end of the first round and finished tied for 50th at 1 over. And second: How Tiger Woods is doing.
Woods hasn't played in The Open since 2015 and hasn't won a major since the U.S. Open in 2008. Nevertheless, the golf world put the spotlight on him as he finished Round 1 at Carnoustie breaking even and tied for 32nd, just five strokes behind leader Kevin Kisner.
So with the first day of the tournament in the books, we have to ask: Does Tiger Woods really have a chance to make some noise at the British Open?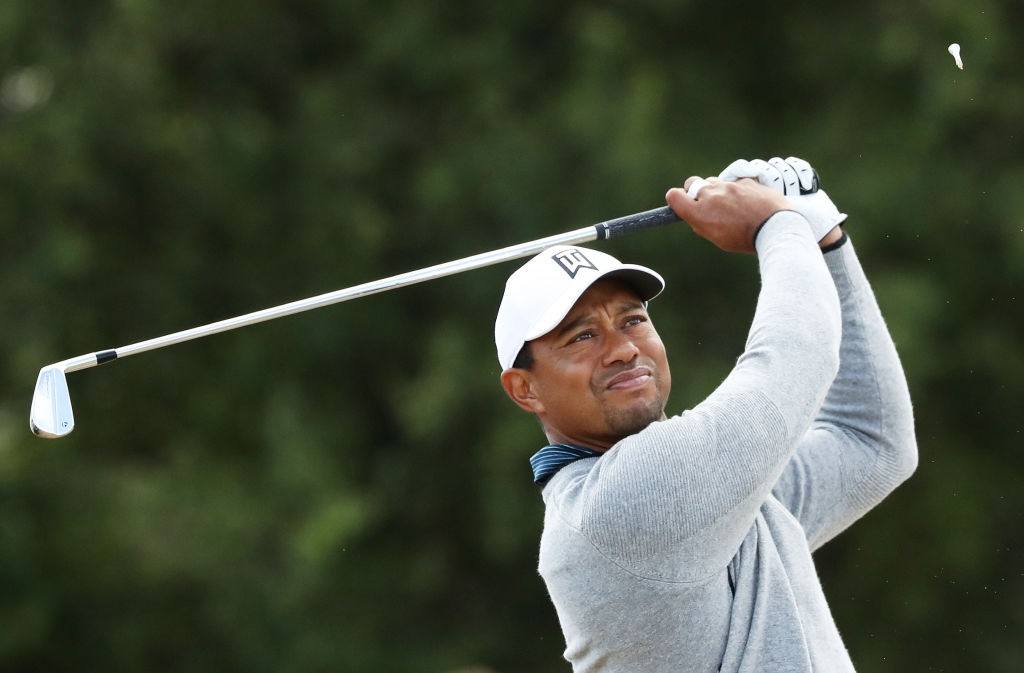 As USA Today points out, Woods' looked solid on the front nine in Round 1 — which says a lot, given that Carnoustie is one of the tour's toughest courses to play on. But he had a noticeably difficult time sinking putts on the back nine. Writer Adam Woodard notes that "consistently leaving birdie putts short can't happen if you want to win a golf tournament, let alone a major in Scotland." And it's hard not to agree with him.
Still, Woods has a history of winning majors, which keeps fans hopeful that he'll make a spectacular comeback that will take the world by storm. PGA.com reminds us that he previously won The Open Championship three times — in 2000, 2005, and 2006. When The Open was at Carnoustie in 1999, he finished four strokes off the lead. When it returned there in 2007, he finished five strokes back.
Add to it that he finished in the tied for fourth at the Quicken Loans National at the beginning of July, and you can see where the excitement over his Round 1 performance at Carnoustie comes from.
Naturally, Father Time has been a topic of conversation when it comes to Woods. But he told the media in a press conference ahead of the tournament that age isn't a factor in how he plays "As I get older I can still get great distance on this sort of course," he said of Carnoustie. "Creativity plays such an important role too, look at what Greg Norman or Tom Watson did. There's a reason Tom won five of these and nearly won one at 60 (years old) because he was such a creative golfer."
But no matter how creative he may be, this isn't the same Tiger Woods who finished five strokes out of first place in 2007. Just a brief look at the long list of injuries and surgeries he experienced between 2008 and 2014 gives us a pretty good indicator of how much his body has aged. And since he hasn't won a major tournament since, his age and health are always going to be major factors in how he plays. (It doesn't help that he was spotted wearing kinesiology tape on his neck before Round 1.)
At the end of the day, Woods has only played one round of golf. And majors can't be determined after a single round — especially when they are played on difficult courses like the one at Carnoustie. So, in all fairness, it still remains to be seen how Tiger Woods will collectively fair at the 2018 British Open. But if missed putts and a history of injuries prevail, we could be seeing him make an early exit.