Brock Lesnar Had a Promising NFL Career Before Getting Hit by a Minivan
Brock Lesnar is already known as a two-sport athlete in the world of fight sports. The WWE superstar's brief UFC career helped elevate MMA to what it is today. Lesnar has a third sport on his resume, too. Had it not been for an accident, it may have been the career we best know him for.
Brock Lesnar's early years
Before Lesnar was in the wrestling entertainment industry, he was doing the real thing for the NCAA. He dominated the college wrestling world to become a national champion during his years at the University of Minnesota. He first made his name in a small town called Webster, South Dakota, after dominating the local wrestling scene. 
However, Lesnar wasn't just a wrestler. Throughout his high school career, Lesnar was a football prodigy. Although his enormous size was enough to entice some schools, however, his wrestling talent outweighed his football talent. After graduating from Minnesota, however, Lesnar used his wrestling skills for a different type of entertainment — the WWE.
Lesnar entered the WWE as a traveling member of the roster in the late-nineties. His larger-than-life persona made him a favorite among wrestling fans, and he quickly climbed the ladder into a champion. In the early 2000s, Lesnar had one of the greatest heavyweight runs in the WWE since Andre the Giant. His popularity skyrocketed as a result. He left the WWE after WrestleMania XX.
Returning to the football field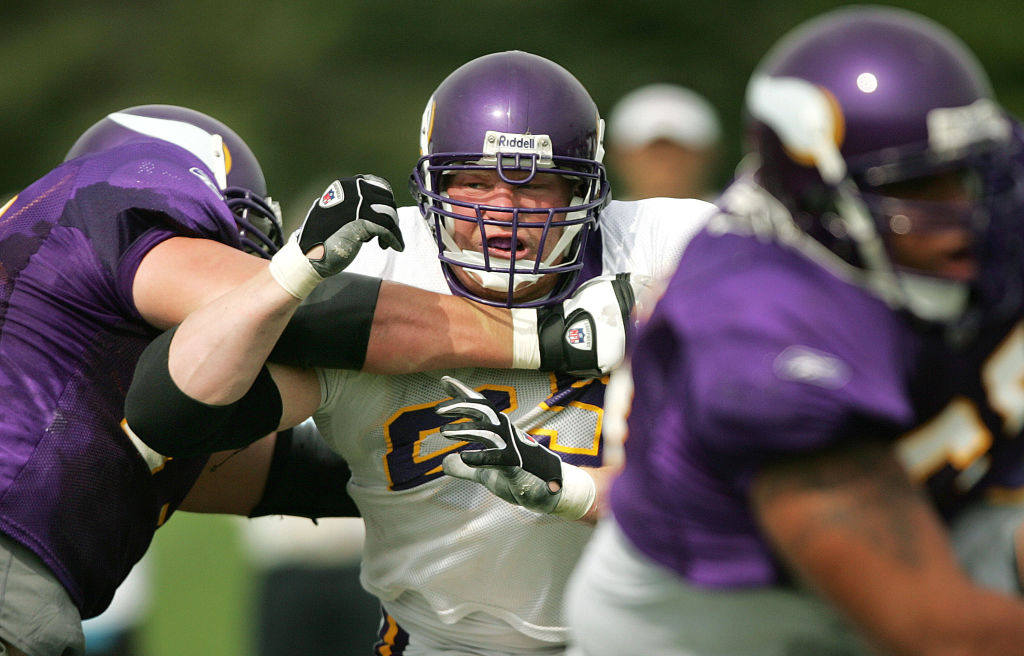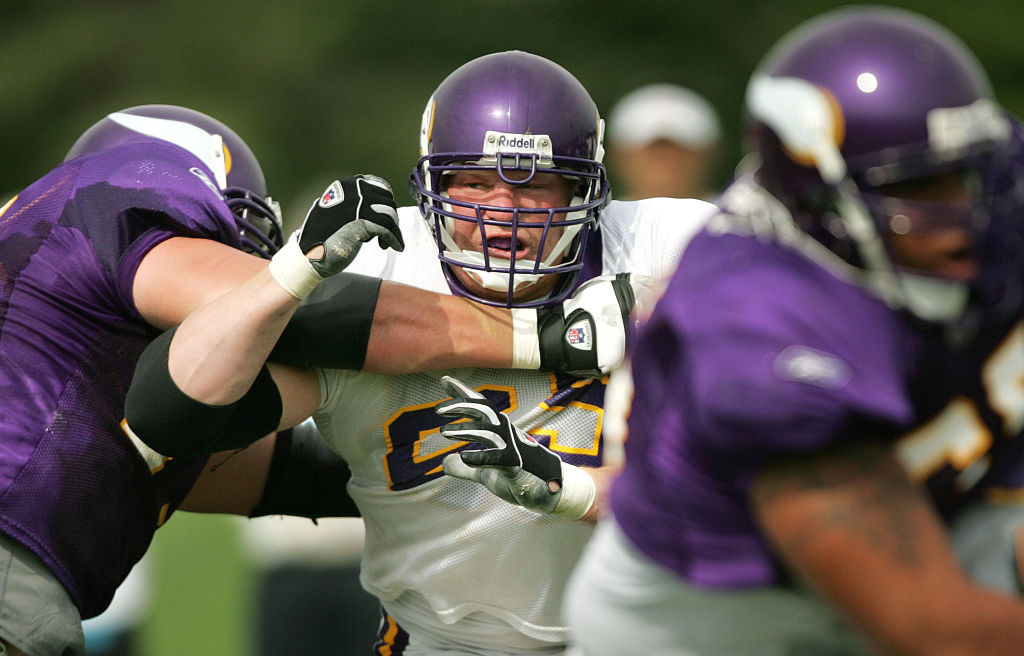 He hadn't played competitive football since high school. But Lesnar dreamed of returning to the gridiron after his first WWE exit. He dedicated his future to training for football for the first time in years. While several athletes try other sports, many rely on their big names. Lesnar impressed scouts with his athleticism and ability to use his size to his advantage.
Lesnar was in his late twenties at the time. But, at the NFL combine, he was putting up the types of numbers many prospects don't even dream of. However, shortly after the NFL combine, he was involved in a car crash after his motorcycle hit a minivan. He kept on training, but the crash took a toll on his body. Despite this, however, he still showed the heart and dedication to make it in the NFL — with a catch. 
Lesnar signed with the Minnesota Vikings practice squad in hopes of making it onto the main roster. Laughing off speculation that this was a publicity stunt, Lesnar put in the work. He assured reporters he was genuinely interested in a new career. 
"This is the real deal," he told ESPN after announcing his intentions. "It's something I want to do. I don't want to wake up when I'm 50 years old and say I should have tried." However, he never made it onto the field. After working hard to get there, Lesnar decided to return to wrestling. 
Lesnar's iron will
The fact that Lesnar made it on an NFL practice squad at 27 years old after nearly a decade away from football is remarkable. He had to push his body to the limit. He also had to deal with the side effects of a massive motorcycle accident and wear and tear from his wrestling career.
Lesnar might not be on the level of a Bo Jackson. But he made it to the top level of three different sports and continues working to this day.