Brock Lesnar Was So Addicted to Vodka and Vicodin That He Doesn't Remember His 1st Stint in the WWE
Brock Lesnar has one of the most ripped bodies in combat sports. It's helped him become a force in both the WWE and UFC. However, like many celebrity-athletes, his lifestyle wasn't nearly as glamorous as many thought it was. Here's a look at some of the darkest times in Brock Lesnar's life.
The lifestyle of young Brock Lesnar
As Fox Sports reports, when Lesnar joined the WWE in 2000, he was one of the hottest prospects out of college due to his incredible physical abilities. At first, he thought that wrestling in the WWE was a great thing, but then, the lifestyle that it required got to him. Lesnar, like many WWE wrestlers, had a rough daily schedule that didn't necessarily pay very well for what it asked for.
He had to do a lot of traveling, and he barely got any sleep. He also had to deal with all the minor daily annoyances, such as losing his luggage, dealing with the TSA, and dealing with rental car companies, among other things. On top of all that, Lesnar said that when he was actually in the ring, even though the wrestling was fake, the injuries were often real. "The ring is still a non-forgiving environment to be in," Lesnar said.
All of these problems added up for him, and eventually, he turned to drugs and alcohol to soothe the pain. After all, due to the constant amount of injuries he suffered, he ended up "dealing with a lot of different injuries at one time." Things got very bad for him too, and Fox Sports said that Lesnar consumed "a bottle of vodka and a handful of pain pills" every day in his first stint in the WWE. 
Lesnar's rough life made him quit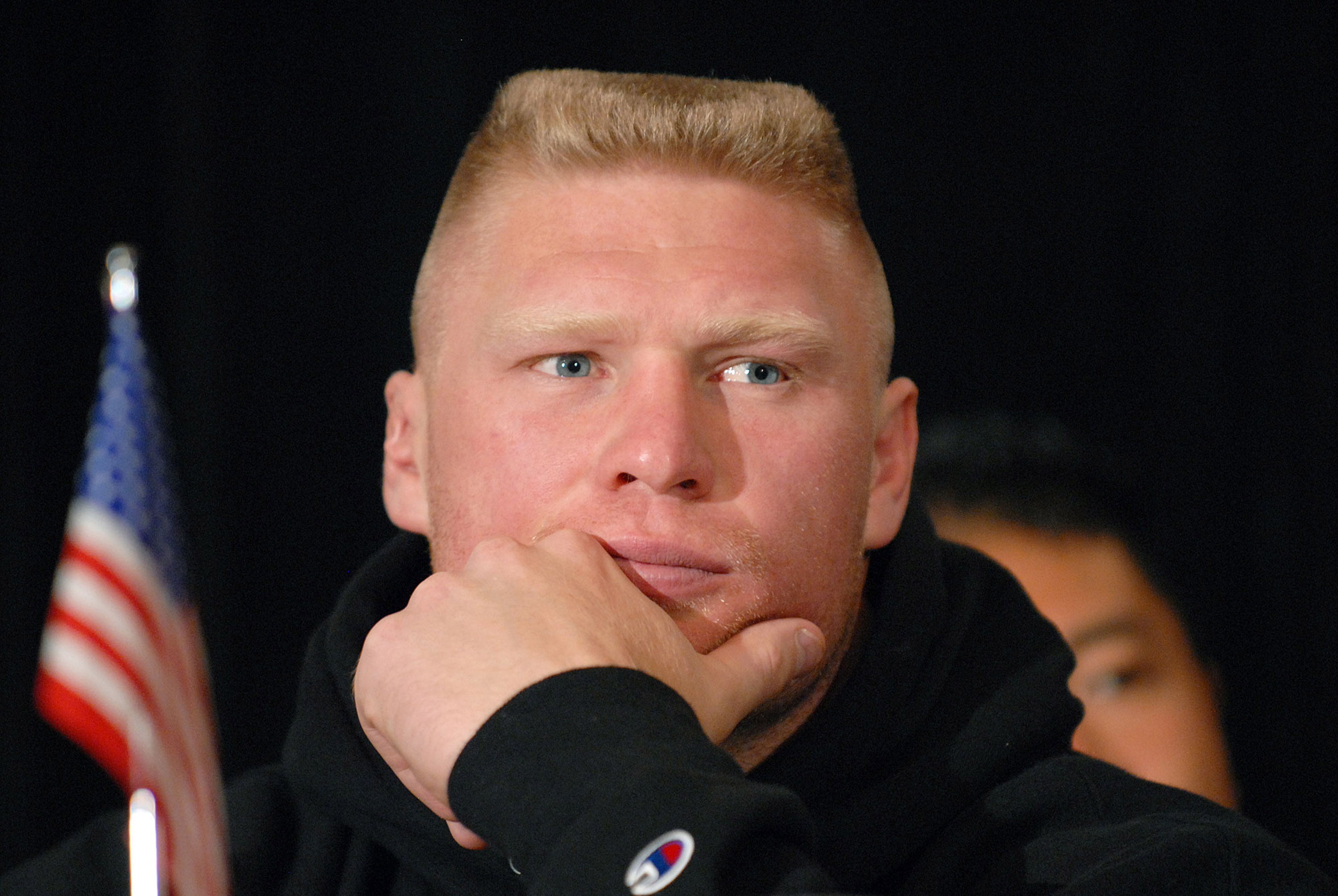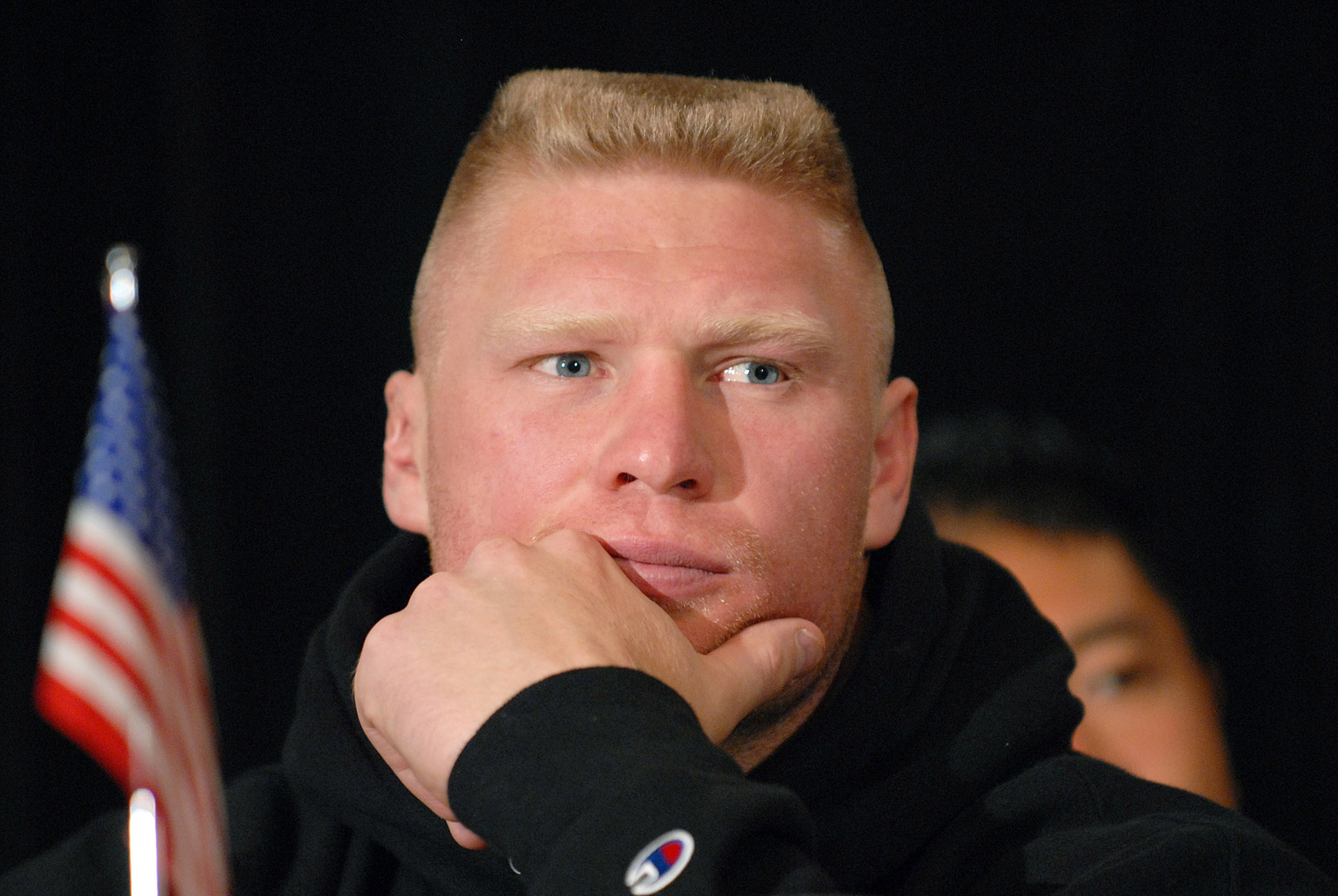 It's obviously not healthy to consume that much vodka and Vicodin. One example of this happened on a plane. As Fox Sports reports, while he was going on a cross-country trip on a plane for the WWE, he got into a scuffle with another wrestler, Curt Hennig. Lesnar couldn't recall much about the incident, however. He'd simply consumed huge amounts of drugs and alcohol, and he forgot it all. 
"It's called whiskey wrestling. Honestly, I was drunk and high. I couldn't even tell you what happened. All I know is when we got off the plane, we got reprimanded and that's it," Lesnar said. This isn't the only time that Lesnar simply can't remember what happened in his past, either. Due to his drug and alcohol abuse, Lesnar simply can't remember about two years of his early days in the WWE.
How Brock Lesnar got better
Ultimately, Lesnar realized that his grueling work schedule was the primary cause of his substance abuse. He kicked his habits in 2004, and not long after, he quit the WWE to find greener pastures. He kept being active however.
While he'd have stints in other wrestling promotions, the UFC, and finally in the WWE again, he never again had a full-time schedule like before. Thanks to the part-time nature of his work, Lesnar's had more time for himself and his family.
He's currently living with his family on a farm in Saskatchewan, Canada, and he's very happy with his new lifestyle. Lesnar said, "I'm thankful that I'm able to work part-time in that environment and step back into the Octagon. I feel very fortunate." Due to Lesnar's popularity, he makes millions even though he's working part-time.