Brock Lesnar's History of Illicit Substances, Broken Contracts, and Illegal Hunting Cost Him Millions
Brock Lesnar is one of the most popular wrestlers in the world. But he doesn't have the cleanest record in the books. Like many athletes, he's had a troubled past and as a result, he ran into the law several times. Let's look at some of the many things Brock Lesnar has been accused of doing. 
One of Brock Lesnar's most recent court cases
UFC 200 was supposed to be one of the UFC's biggest events; after all, it was the UFC's 200th event. The card needed to be stacked from top to bottom with high-level fighters. But a series of issues caused many high-profile participants to pull out. To boost the card's profile, the UFC decided it was the best time to host Lesnar's return to the octagon. 
According to ESPN, due to the exceptional circumstances, the UFC waived the mandatory four-month drug-testing period that fighters had at the time. This mandatory drug testing period ensured that fighters were clean when they debuted or returned to the UFC. But Lesnar got a pass. He fought Mark Hunt at the event, and Lesnar won a dominant decision.
However, Lesnar tested positive for a performance-enhancing drug after the fight. As a result, he was fined and suspended from the UFC. Not only that, but Hunt sued the UFC and Lesnar, alleging that they'd conspired together so Lesnar could fight yet dodge the rules. Unfortunately for Hunt, the judge dismissed all but one of his claims. And none of Hunt's claims against Lesnar made it through.
Not the first time Lesnar has been in court
While that was the most recent legal issue Lesnar ran into it, it isn't the first. For example, Wrestling Headlines reports that he got into a contract dispute with the WWE in 2004. He wanted to leave the WWE. But due to the terms of his contract, he couldn't wrestle for any other promotion.
Lesnar sued the WWE and then started wrestling in Japan. In response, the WWE sued him back for breaking the contract. In 2006, they settled, and surely enough, he's continued wrestling for the WWE since then.
Outside of contract laws, Lesnar has also gotten himself in some more common issues. According to The Globe and Mail, Lesnar pled guilty to several hunting crimes in Canada. His hunting license was suspended for six months and he was given a $1,725 fine. 
Furthermore, The Smoking Gun wrote that, in 2001, Lesnar was arrested for carrying a bag of steroids. That said, he was actually exonerated for this, as they weren't actually steroids. The Smoking Gun said that they were actually a, "vitamin type of thing."
How much has these issues cost him?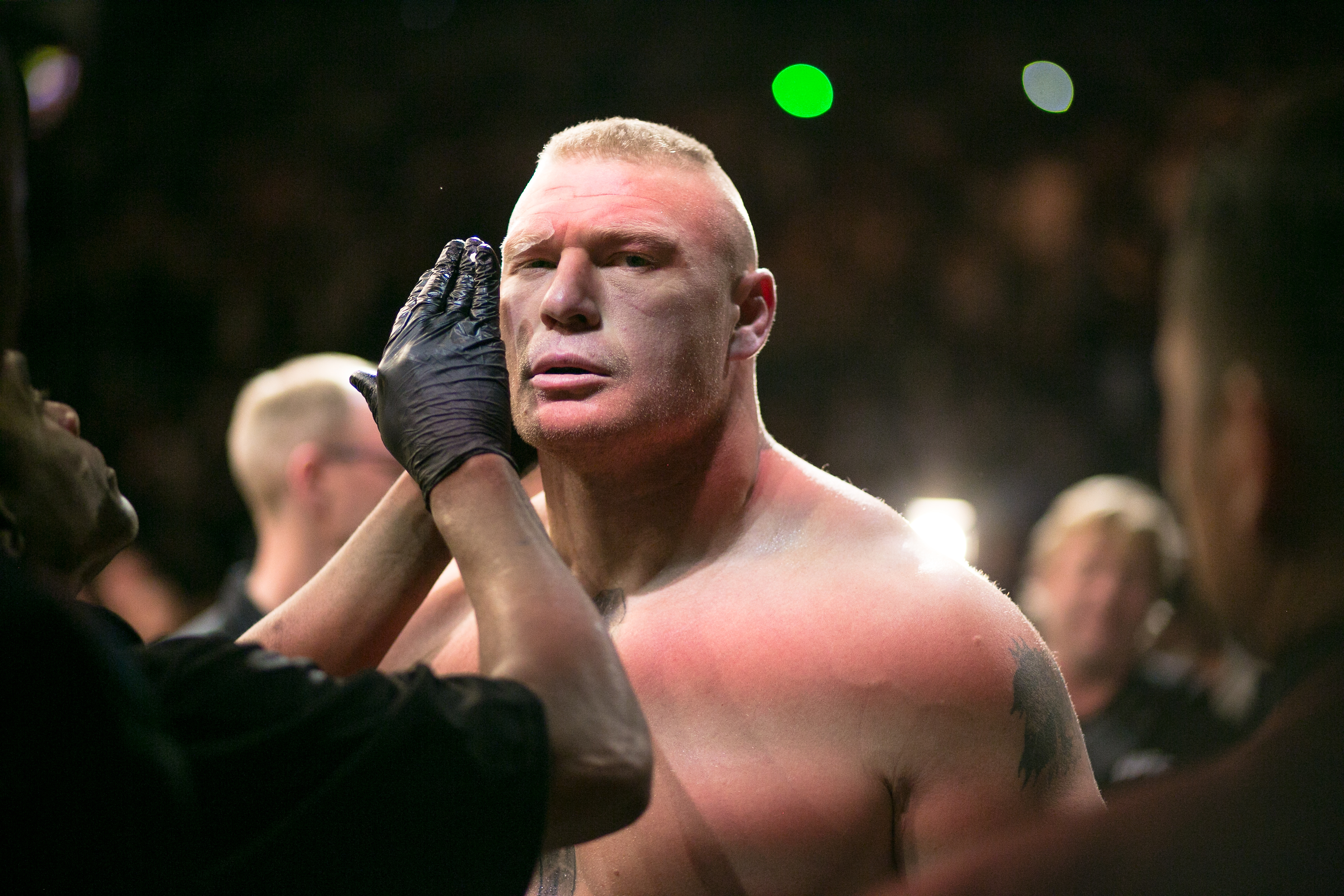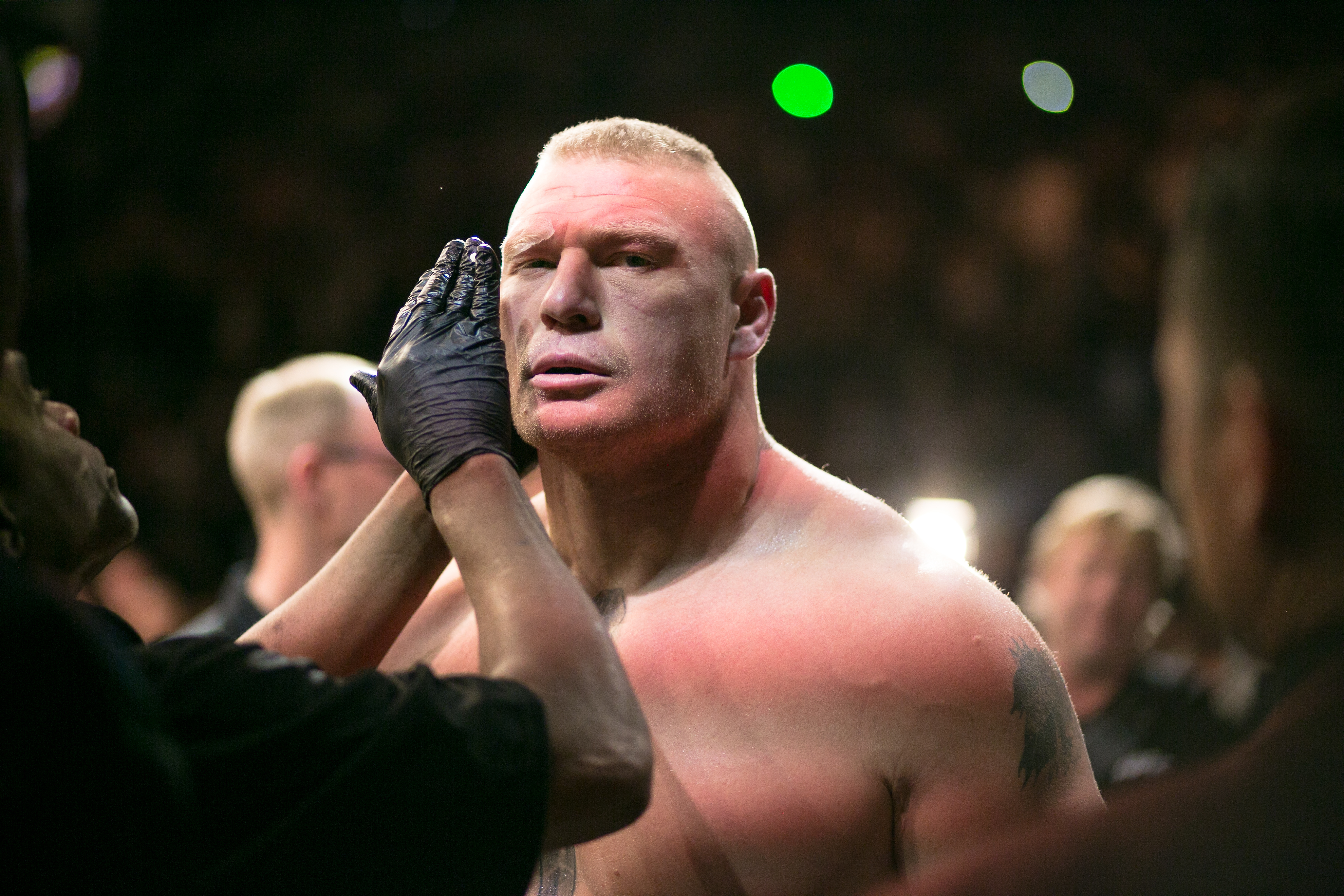 It's difficult to come up with a number, as most of these issues were either minor or they were settled in Lesnar's favor. That said, at UFC 200, he definitely tested positive for performance-enhancing drugs. As a result, he was fined 10% of his purse, which was about $250,000, reports ESPN. And of course, that $1,725 fine for hunting crimes speaks for itself. 
Ultimately though, the true cost of these problems are opportunity costs. Due to Lesnar's positive drug test, he couldn't fight again in the UFC for years. If he didn't test positive, then he'd probably have made millions with the organization. That's where Lesnar is now in life, back where he started. He still wrestles from time to time, but he's no longer fighting in the UFC.