Brock Osweiler Is on the Verge of Fading Into NFL Oblivion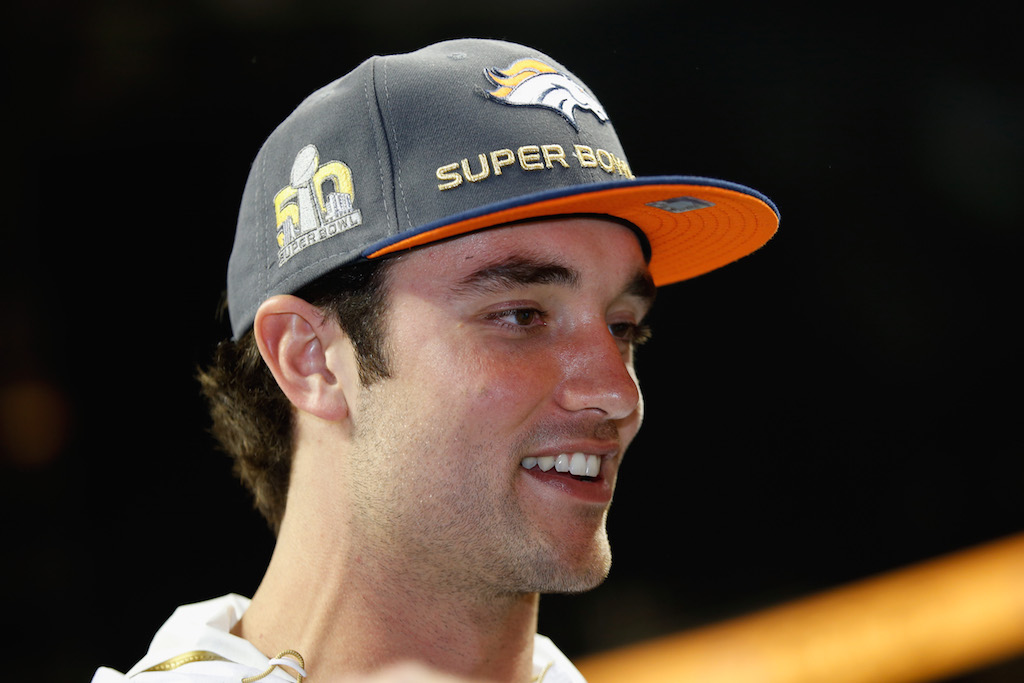 Once upon a time, Brock Osweiler had a good thing going with the Denver Broncos. General Manager John Elway used a second-round pick (No. 57 overall) in the 2012 NFL Draft to acquire the former Arizona State quarterback, passing over guys like Russell Wilson and Kirk Cousins along the way.
Osweiler landed in Denver, where he was blessed with the gifts of playing quarterback in the National Football League and sitting behind first-ballot Hall of Famer Peyton Manning. Playing under center, he received ample time to adjust to the speed of the game at the NFL level, much like Aaron Rodgers started his career with the Green Bay Packers.
Long story short, the Broncos gave Osweiler everything he needed to succeed at the game's highest level.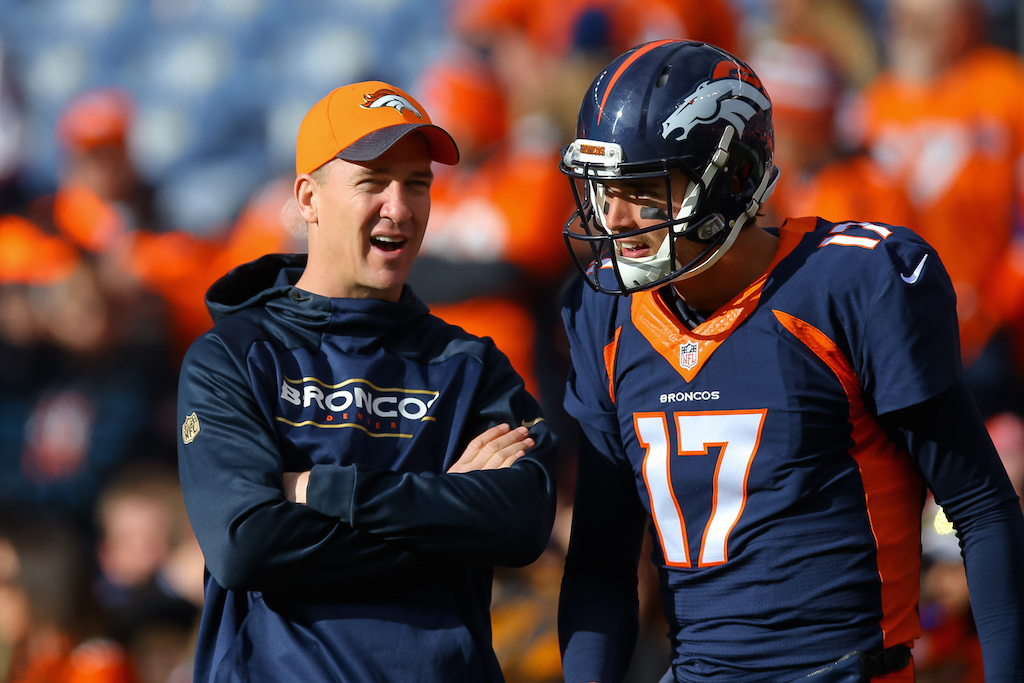 To Osweiler's credit, the 6-foot-7, 240-pounder played an integral role in the Broncos' run to the Super Bowl 50 title. He filled in for Manning for six (and a half) games, and Denver didn't skip a beat.
However, during the Broncos' postseason run, Osweiler let his Texas-sized ego get the best of him. In a must-win game against the San Diego Chargers in Week 17 of the 2015 season — home-field advantage throughout the AFC Playoffs was on the line — Osweiler got off to a slow start. So Manning, who finally received a clean bill of health, replaced him just before halftime. Manning guided the Broncos to a victory, and held onto the job for the remainder of the season.
Osweiler was reportedly upset about being benched in favor of Manning (which is laughable when you really think about it). From that moment on, Osweiler had one foot out the door.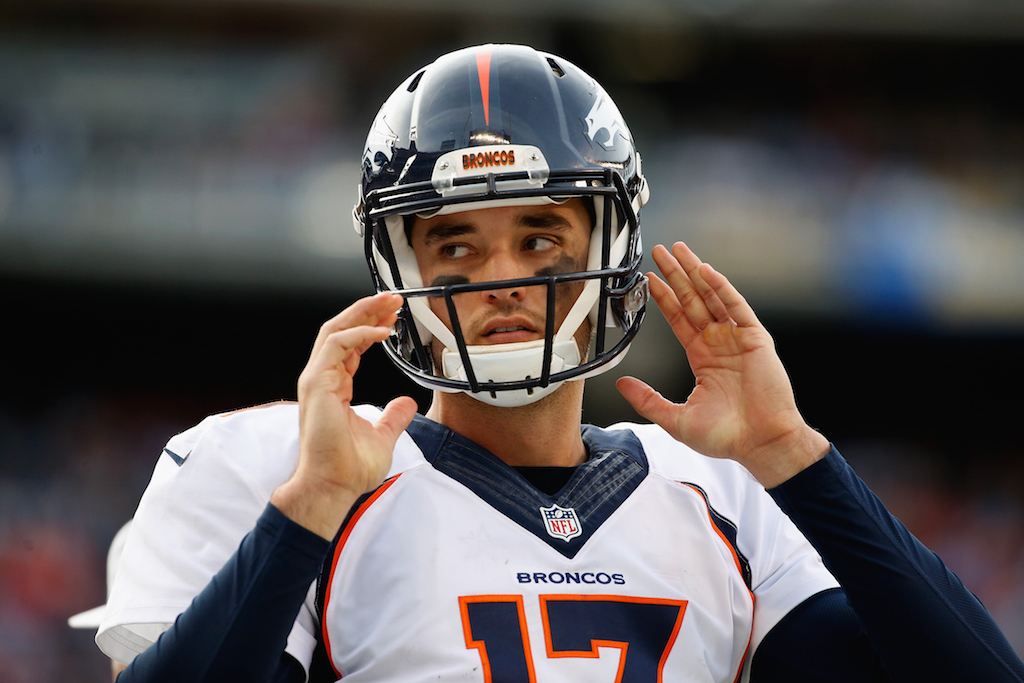 Following their victory in Super Bowl 50, the Broncos wisely chose to use their franchise tag on outside linebacker Von Miller. That freed up Osweiler to either land a long-term deal from Denver, or hit the open market. The Broncos hesitated to pay Osweiler big money due to his minimal experience as an NFL starter. So the Kalispell, Montana native hit the open market.
Most people expected him to re-sign with Denver. After all, the Broncos were coming off a Super Bowl title. They had everything in place for him to have a long, successful career as a starting quarterback. Instead, he spurned the Broncos, who offered him a deal paying $16 million per season, to sign a contract that averaged $18 million per season with the Houston Texans.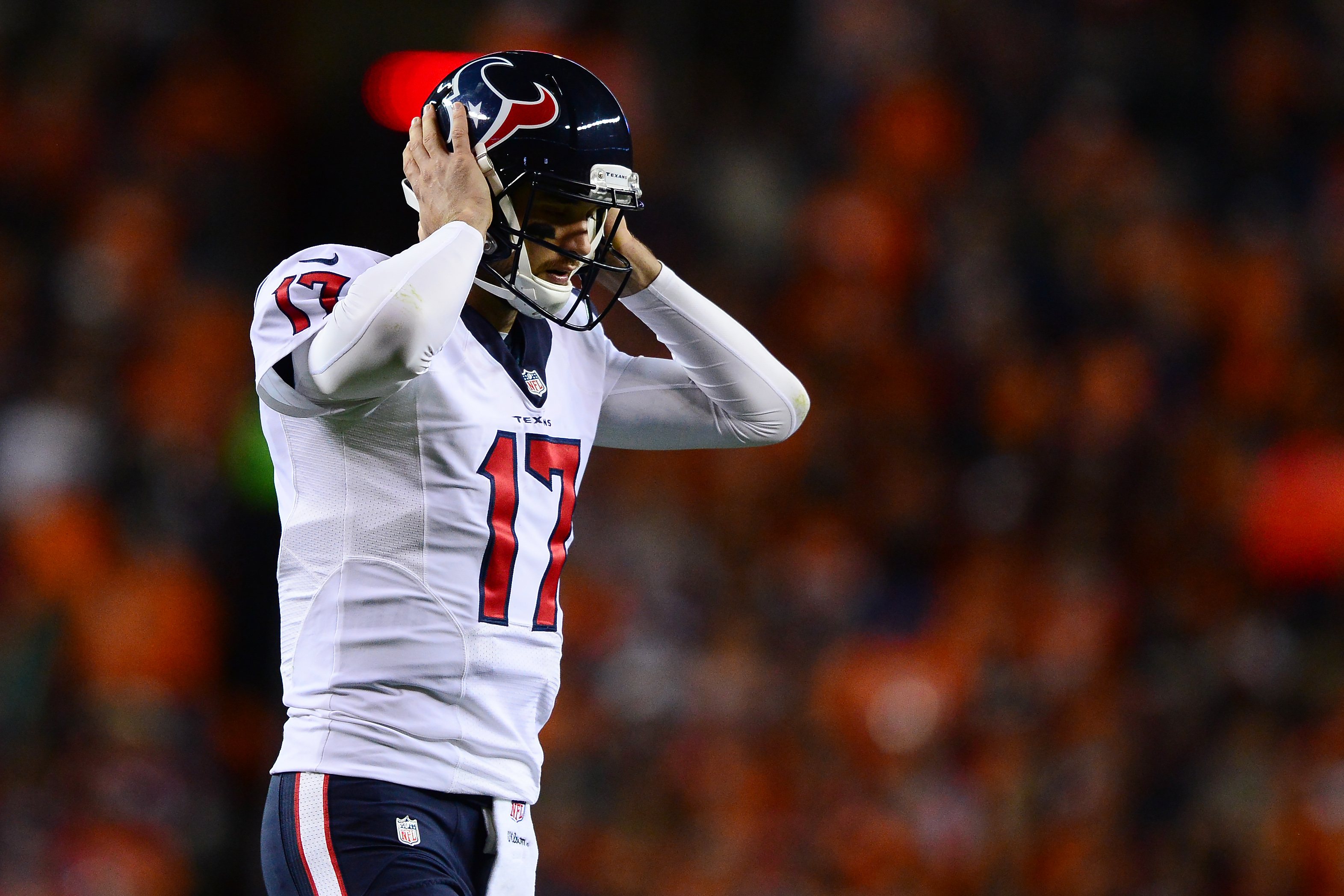 Osweiler claimed that his signing had nothing to do with getting out from under Elway and Manning's shadows in Denver (even though Houston owner Bob McNair felt differently). In an interview later during the 2015 offseason, Osweiler said this:
I have tremendous respect for both John Elway and Peyton Manning as people and as quarterbacks in the NFL, but I was not concerned one bit with playing in their shadow. That didn't weigh into my decision whatsoever. Bottom line, I made my decision off where I felt like I could have the most success playing quarterback in the NFL and where I could go and win long-term.
What's interesting about that statement: Osweiler never met with Texans head coach Bill O'Brien before signing his contract. He never talked scheme, personnel, or anything else with his soon-to-be head coach. So how could he possibly think that the Texans would offer him a better chance for success than the defending Super Bowl champions?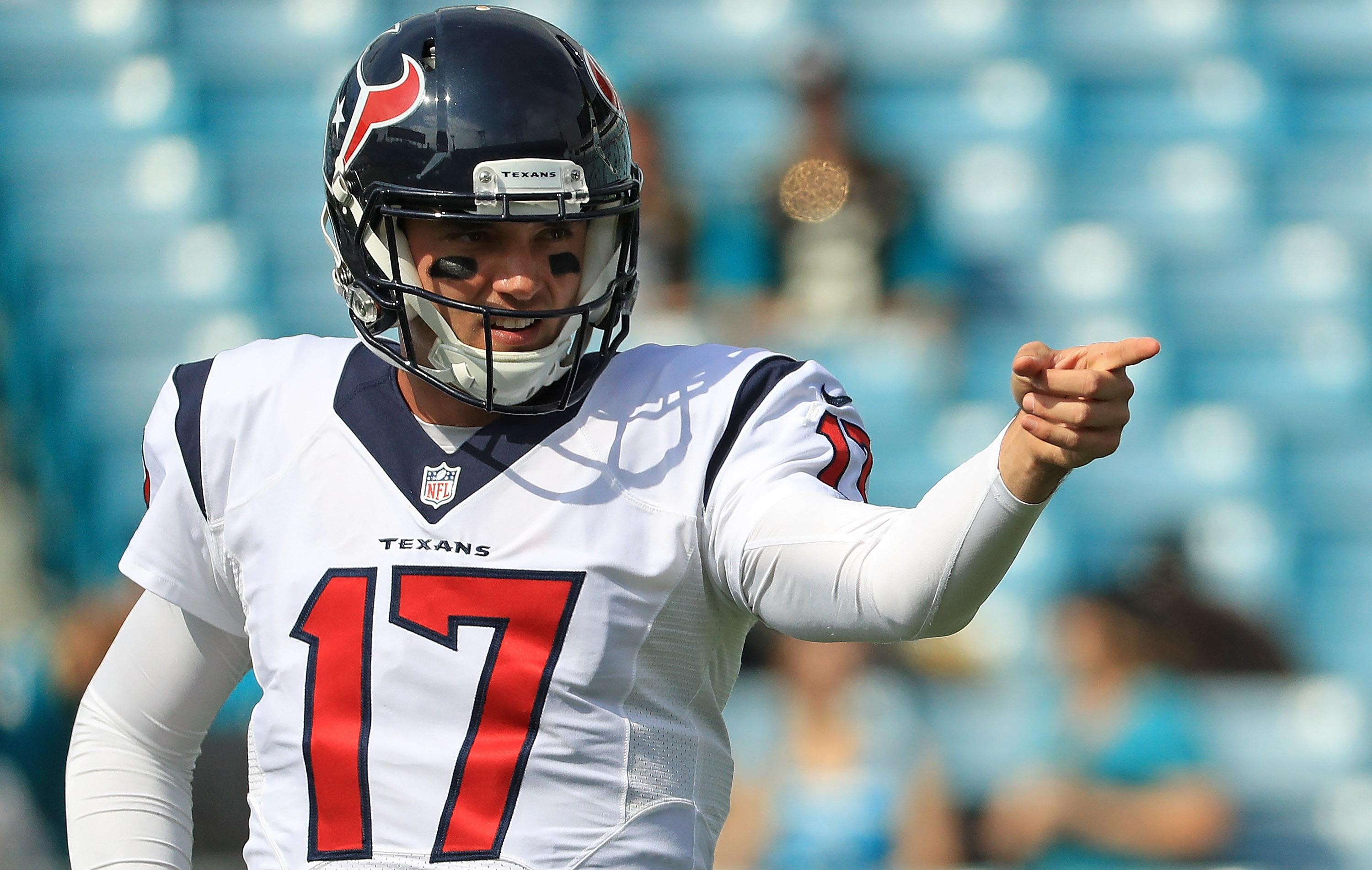 It didn't take long to figure out that Osweiler wouldn't last in Houston. He almost immediately clashed with O'Brien (they had multiple heated run-ins), Osweiler's play was putrid, and his new teammates made it clear that they did not respect him.
Houston benched Osweiler in favor of Tom Savage during the team's Week 15 game against the Jacksonville Jaguars. Two weeks later, Savage got a concussion during a game against the Titans. Otherwise Osweiler would likely not have played another down for the Texans.
This offseason marked a new low for Osweiler. The Texans essentially paid the Cleveland Browns to take him off their books. Houston sent Osweiler, a second-round 2018 draft pick, and a sixth-round 2017 pick to the Browns. In exchange, they received a fourth-round 2017 draft pick. The move was reminiscent of an NBA trade where one team wants to get a bad contract off their books.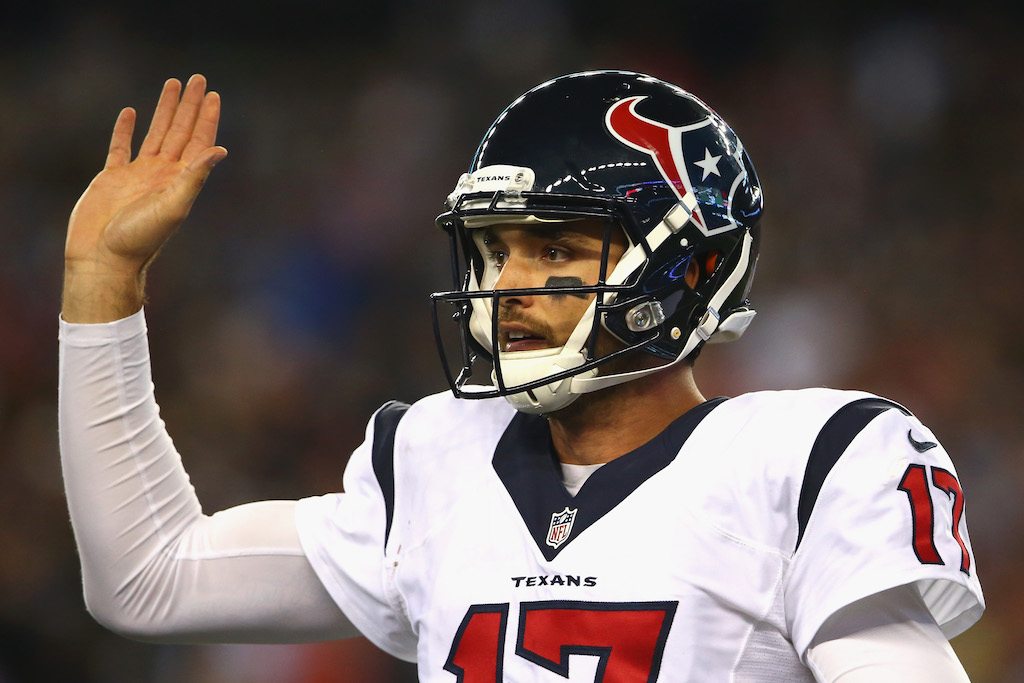 Earlier this offseason, it seemed like Osweiler had a chance to win the Browns' starting quarterback job. However, at this point in training camp, Cleveland has phased the 26-year-old signal caller out of their plans. Rookie DeShone Kizer and second-year pro Cody Kessler are getting all of the first-team reps in practice. And it's not really a secret that the team sees Kizer as their quarterback of the future.
With Cleveland's top two quarterbacks decided, and a third developmental quarterback on the roster (Kevin Hogan), the writing is on the wall for Osweiler. Barring a stellar performance during the Browns' preseason games, Osweiler will almost surely get released before the 2017 season opens in early September.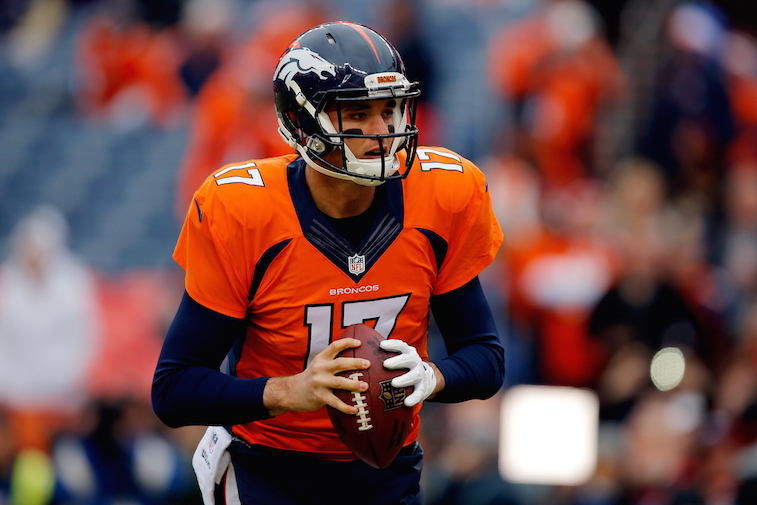 With how things have unfolded, it's hard not to think about what could have been for Osweiler. Had he been wise enough to get a reality check back when the Broncos benched him in favor of Manning, he would likely be firmly entrenched as Denver's starting quarterback. He would have one of the best wide receiver duos at his disposal (Demaryius Thomas and Emmanuel Sanders) and a championship-caliber defense to fall back on.
Now, the quarterback-desperate Browns will likely cut Osweiler. He may never have another chance at winning a starting job in the NFL. And he missed his chance at making a mark in Broncos' franchise history. NFL fans will forever remember Osweiler as one of the worst free-agent signings in NFL history.
Statistics courtesy of Pro-Football-Reference.