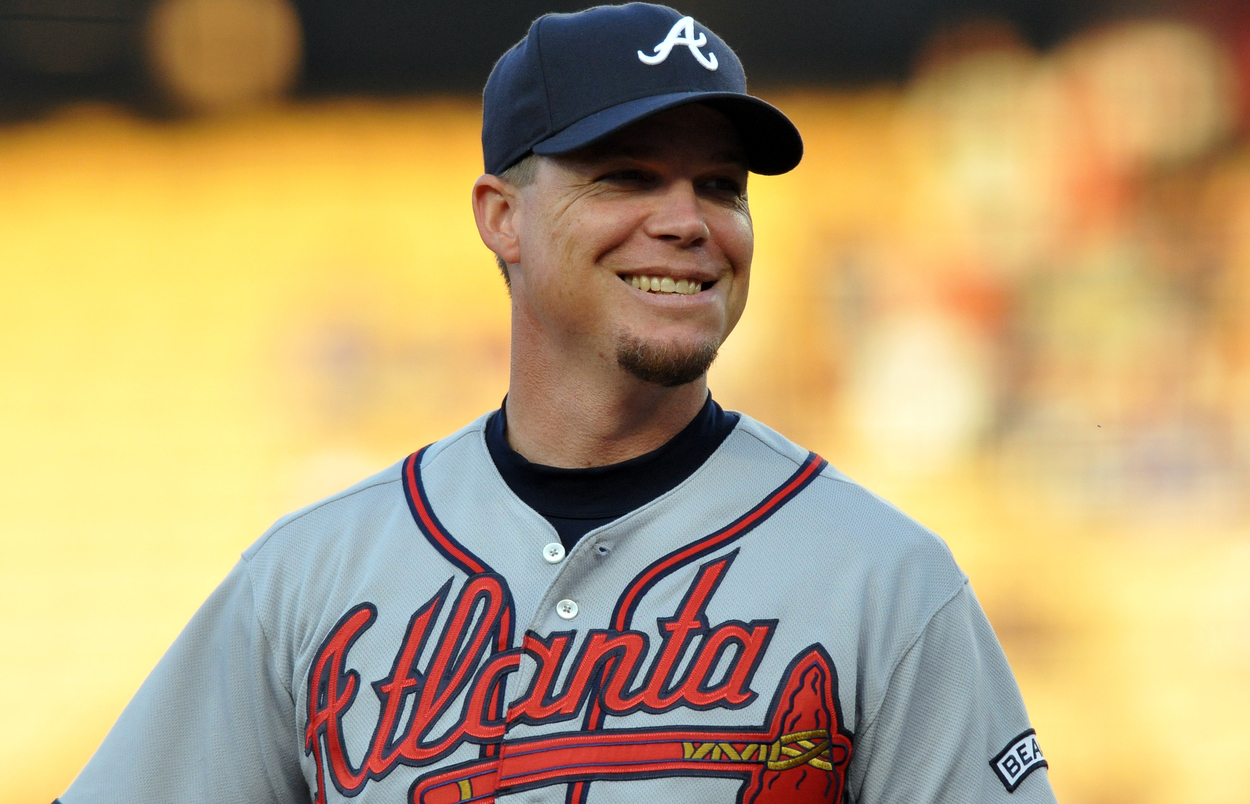 A Broken Hand and High School Fistfight Cemented Chipper Jones' Atlanta Braves Future
When the Atlanta Braves needed to decide between Chipper Jones and Todd Van Poppel in 1990, they allowed a high school fistfight to serve as the tiebreaker.
The Atlanta Braves had quite the problem ahead of the 1990 MLB Draft. Todd Van Poppel, an electric right-handed pitcher from Martin High School in Arlington, Texas, told the then-two-time World Series champions he wouldn't join the organization if they selected him first overall.
With Van Poppel out of the equation, the Braves had to look elsewhere. Would they select Larry "Chipper" Jones, a switch-hitting high school infielder from Florida. What about Mike Lieberthal, a power-hitting catcher from Westlake High School in Glendale, California?
In the end, the Braves' decision supposedly had little to do with intangibles, long-term fit, or any of the, shall we say, typical factors that go into choosing one player over another.
The Braves reportedly decided to pick Chipper Jones first overall in 1990 after a high school brawl
Once Van Poppel told the Braves he didn't intend to sign with the team, the franchise's main power players — including general manager Bobby Cox — turned their eyes to Jones. Although he was committed to play college baseball at the University of Miami, the switch-hitting prospect certainly wasn't against joining the Braves. He hit .488 as a senior and recorded a 7-3 record with a 1.00 ERA and 100 strikeouts for The Bolles School.
Cox had no doubt that Jones could play and had a bright future for the Braves. However, according to a 2012 story from Baseball Prospectus' R.J. Anderson, the future World Series-winning manager was officially sold on Jones following a high school fistfight.
Anderson obtained the information from Scout's Honor: The Bravest Way To Build A Winning Ballteam, a 2005 book detailing the franchise's return to prominence in the 1990s. An unidentified scout went to Florida in the spring of 1990 and observed Jones, then in his senior season at Bolles.
Clearly, the scout left having witnessed more than Jones' ability to make contact and play clean defense.
"An opposing player had begun yakking at Jones' pitcher. Being the sophisticated ballplayer Jones was (and remains), he responded by punching the player in his face. This delighted Cox and led the Braves to select Jones with the first-overall pick in the draft. Jones even signed his first professional contract with a broken hand endured from the punch."

R.J. Anderson
In short, Jones turned a broken hand into a $275,000 signing bonus. Not bad!
Jones retained his tough personality throughout a Hall of Fame career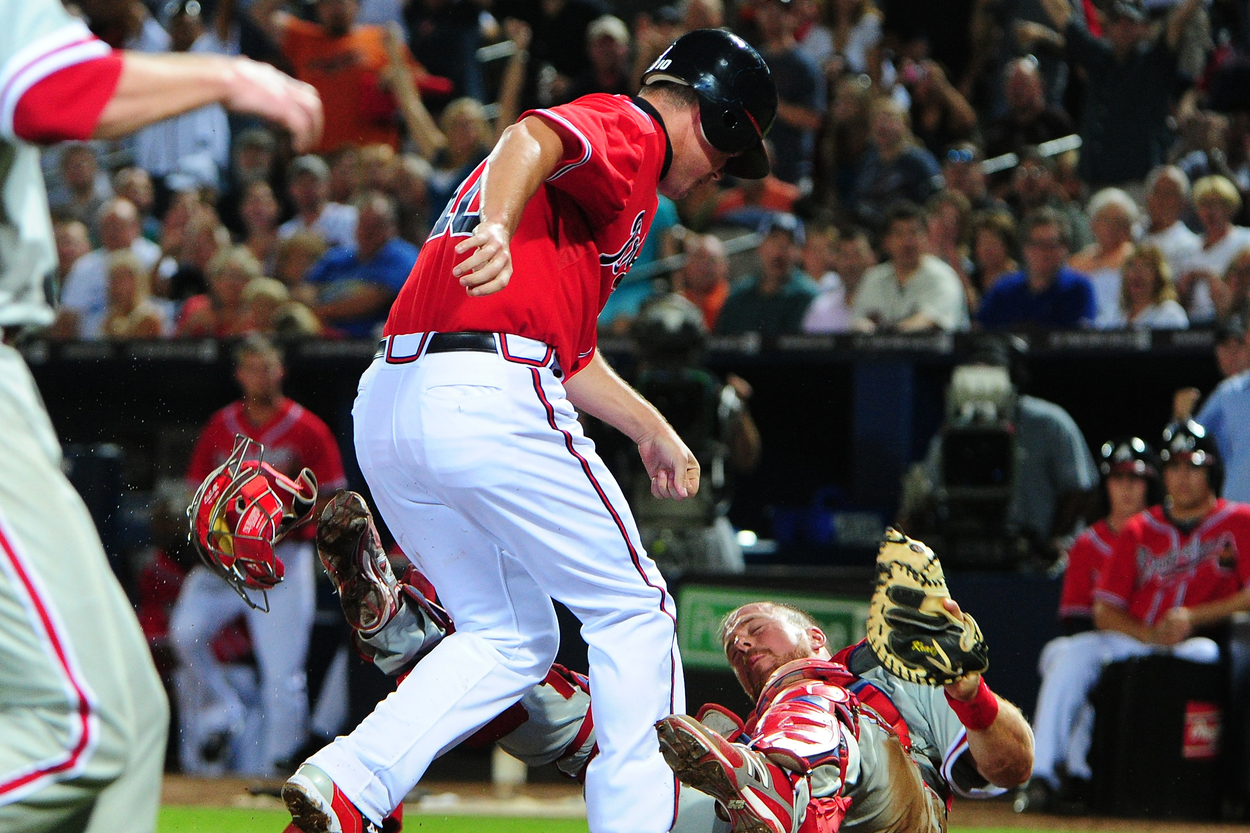 Jones was many things in his 19-season MLB career. He was a masterful hitter, one who retired after the 2012 season with a .303 average, 2,726 hits, 468 home runs, and eight All-Star nods to his name. The 2018 National Baseball Hall of Fame inductee left the sport as an MVP winner (1999), a World Series champion (1995), and one of the greatest players in franchise history.
Jones was also a physical competitor who never backed down from a challenge.
AAlthough that may sound hyperbolic or cliche, trust us. Even as he got into his late 30s, Jones ran out ground balls, took the extra base, and tried breaking up double plays. He commanded the Braves not through yelling or through an estimated $168.5 million in earnings, but by playing every game like it was his last time on the diamond. He didn't fear injuries or Father Time.
Late in his final regular season, Jones rounded third base and rounded home on a bloop single against the rival Philadelphia Phillies. Despite turning 40 only four months earlier and the Braves only trailing 1-0 in the fourth inning, the veteran third baseman lowered his shoulder and knocked Phillies catcher Erik Kratz to the ground in hopes of knocking the ball loose.
Although Kratz held on, Jones kept his balance. Not bad for a player who debuted during the George H. W. Bush administration and played his final game only a few weeks before the country decided Barack Obama deserved a second term.
The less said about Van Poppel, the better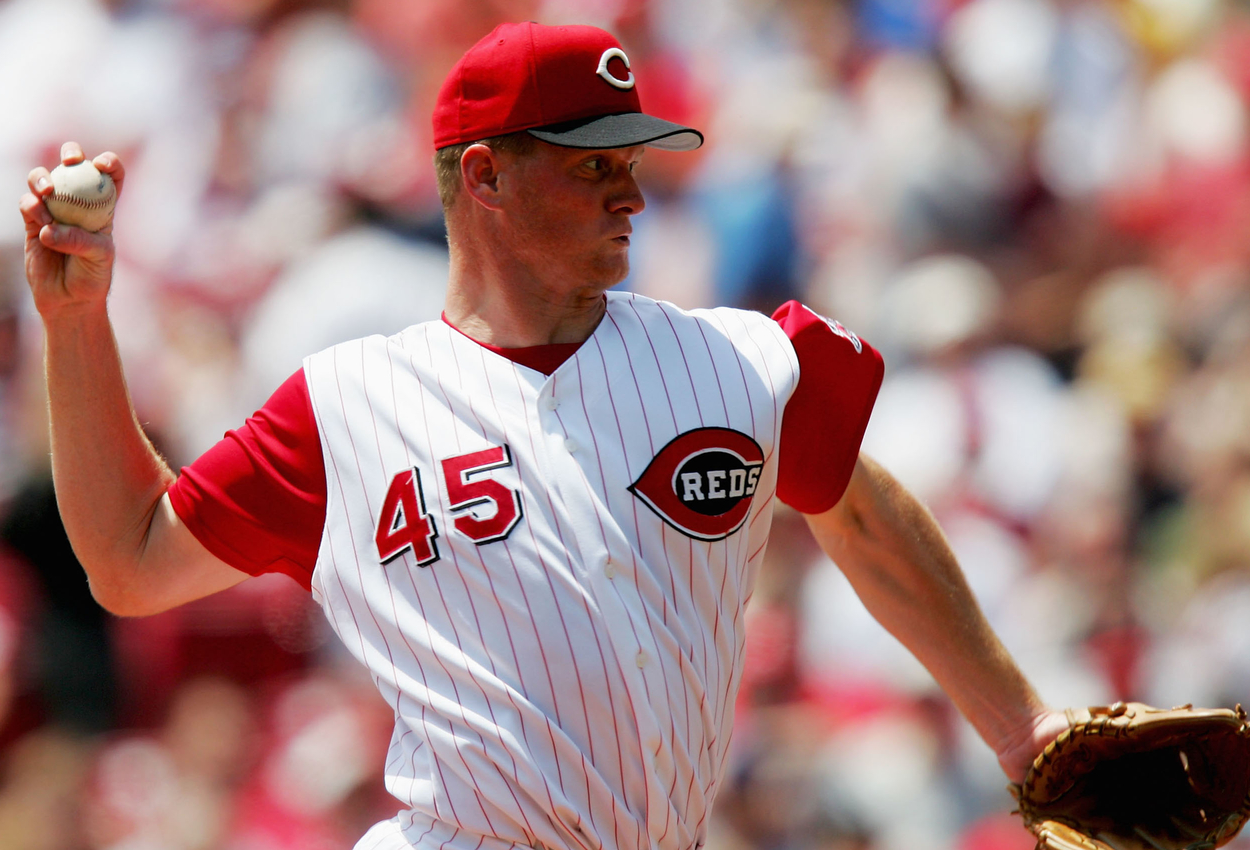 As we now know, the Braves made the right decision selecting Jones first overall in the 1990 draft. Van Poppel, on the other hand, fell to the Oakland Athletics at 14th overall and debuted in the majors a year later. Injuries and inconsistency doomed the top prospect, who went 18-29 with a 5.75 ERA in 104 games (60 starts) for the A's from 1991-96.
Oakland eventually designated him for assignment in the summer of 1996, and he spent the next decade bouncing around the majors. As Jones was hitting 30 home runs and driving in 96 runs for the NL East-winning Braves in 2004, a 32-year-old Van Poppel went 4-6 with a 6.09 ERA in 48 games and 11 starts for the Cincinnati Reds. He retired in March 2005, only a few weeks into spring training with the New York Mets.
Van Poppel walked away from baseball with a 40-52 record and a 5.58 ERA. And, for those curious, Jones went 1-for-4 against Van Poppel. The lone hit, a double, came when the one-time elite high school pitcher pitched for the Chicago Cubs on Aug. 31, 2001.
Luckily for both sides, there was no fistfight after any of the other three at-bats ended in an out.
 Like Sportscasting on Facebook. Follow us on Twitter @sportscasting19