Broncos Coach Vic Fangio Skipped Out on Sportsmanship to Avoid a Fight
Growing up, most of us were told to be kind and respectful to both our teammates and opponents. One of the ways sportsmanship was enforced was by having both teams shake hands at the end of a game. This habit continues in pro sports. It's a tradition most players and coaches honor, though there are exceptions, like Vic Fangio.
The Broncos' new-ish head coach, Vic Fangio
Most NFL fans know that Vic Fangio is the Broncos head coach — the 17th person to hold the position. While this is only his second season in Denver, he has over 40 years of coaching experience, most of those years have been spent at the NFL level. Creating a strong defensive team is Fangio's strength.
While he has a solid coaching record, Fangio also has a reputation for being the kind of guy who is blunt and often speaks without first running his words through a mental filter. Some people love Fangio's outspokenness, even though it often lands him in hot water with the media.
Vic Fangio's past NFL controversies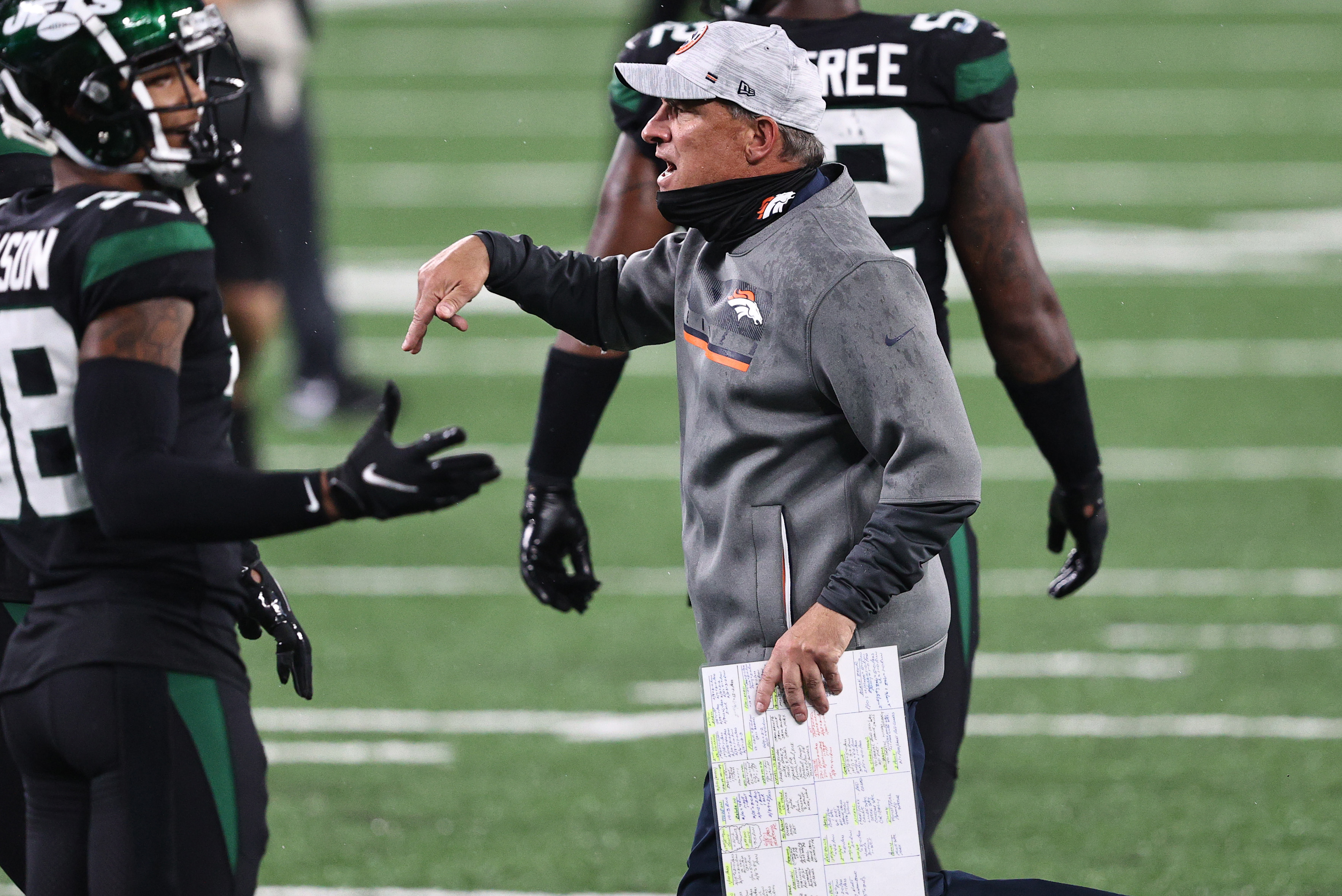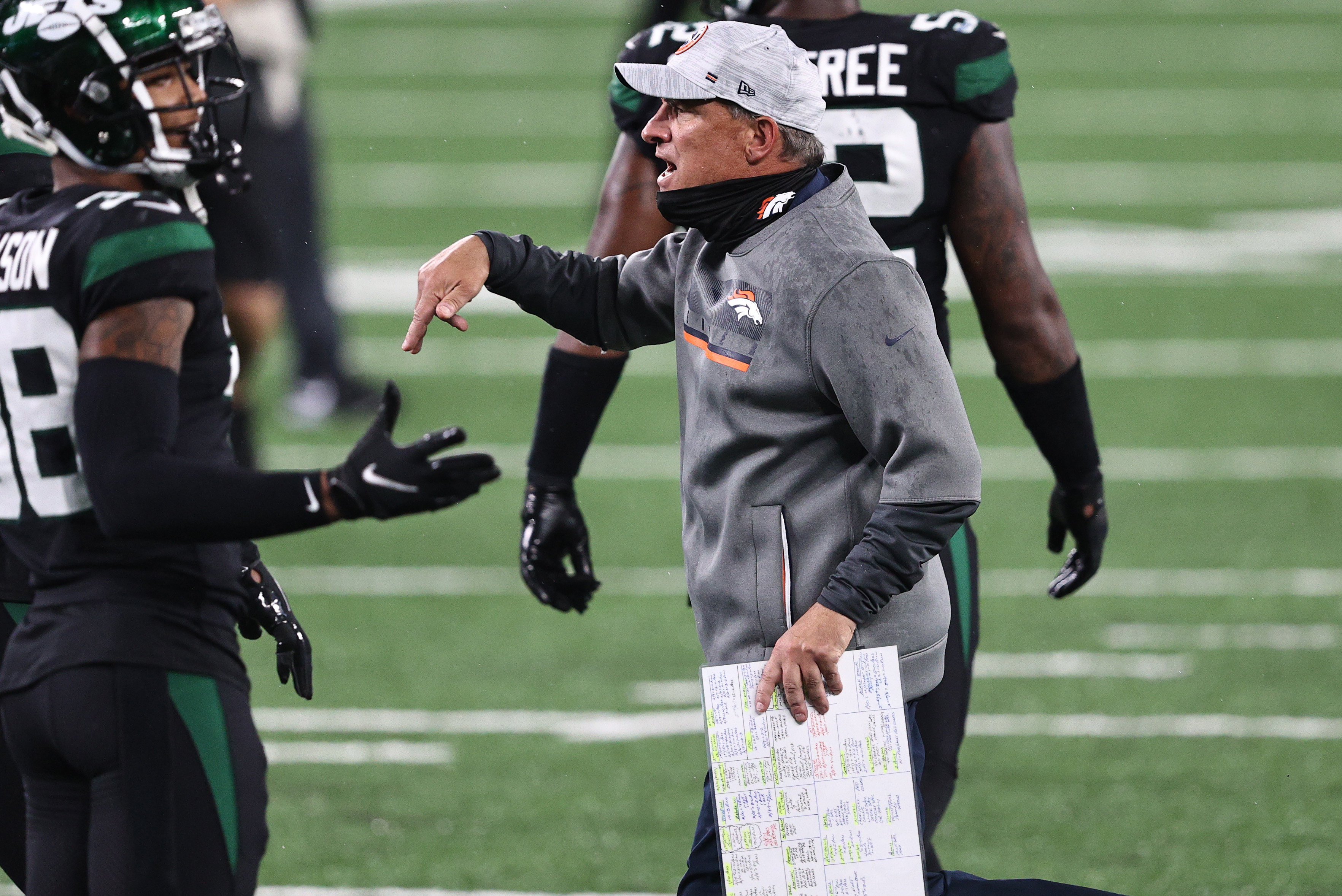 Controversy has nagged at Fangio throughout 2020. He's been quick to share his thoughts about how the way the NFL has handled scheduling games around COVID-19, reports MSN. Surprisingly, Fangio has been adaptable to sudden schedule changes, like the one that recently forced his team to skip a game against the Patriots.
He's been critical of the teams who haven't quickly adapted to the NFL's requirements. "In a weird way, I'm kind of happy to see some of this stuff happen because you see who the whiners are … and who can't handle adversity," Fangio said, according to AP News. "And I'm going to try hard that the Denver Broncos don't fall into any of those categories."
Even more alarming are the accusations of racism that Fangio has received this season. A few months ago, he stated that he didn't think racism was a problem in the NFL, reports NBC Sports:
"I think our problems in the NFL along those lines are minimal. We're a league of meritocracy. You earn what you get, you get what you earn. I don't see racism at all in the NFL, I don't see discrimination in the NFL. We all live together, joined as one, for one common goal, and we all intermingle and mix tremendously. If society reflected an NFL team, we'd all be great."
After reflecting on his statement, Figaro issued a formal apology and explained that the more he thought about it, the more he'd realized his statement hadn't been accurate. 
Vic Fangio avoids a handshake
The latest issue that landed Fangio in the hot seat is how he refused to shake Adam Gase's hand after the Broncos beat the Jets. This was such a strange move that reporters asked the coach about what he was thinking. According to Fangio, he avoided the handshake to try to keep the peace.
"There was just a couple personal fouls there at the end, and our sideline was getting pissed off about it," Fangio explained to CBS Sports. "And I just wanted to avoid any confrontation at the end of the game and having it get ugly there, so I tried to get our guys to leave quickly just to avoid anything happening there. I thought it was the prudent thing to do."
While some people might find this type of behavior unsportsmanlike, Gase actually agreed with Fangio's decision. The Jets coach said, "I think he was just making sure we didn't have any kind of melee," Gase said. "It was getting kind of heated." It'll be interesting to see what Coach Fangio does next.