Broncos Country Slams Idea That Tom Brady Should Sign On With Denver
For the first time in his 21-year career, Tom Brady will be an unrestricted free agent. This means that unless the Patriots are ready to cough up a significant payday for Brady to the tune of at least $30 million, he could finish his career wearing another team's jersey.
The Chargers, Broncos, Raiders, and Buccaneers all made the shortlist of places Brady could hypothetically land. But one team stands out: the Denver Broncos, where aging quarterbacks go to retire. Interestingly, Broncos country does not seem happy with the prospect of Brady moving to the Mile High City.
The upside to Tom Brady in Denver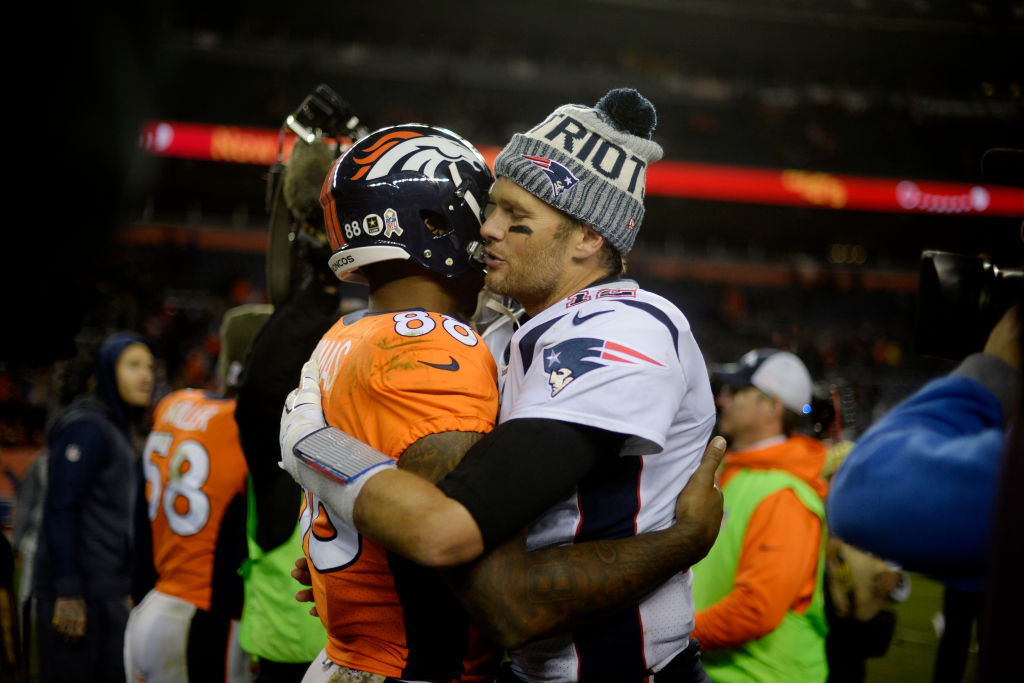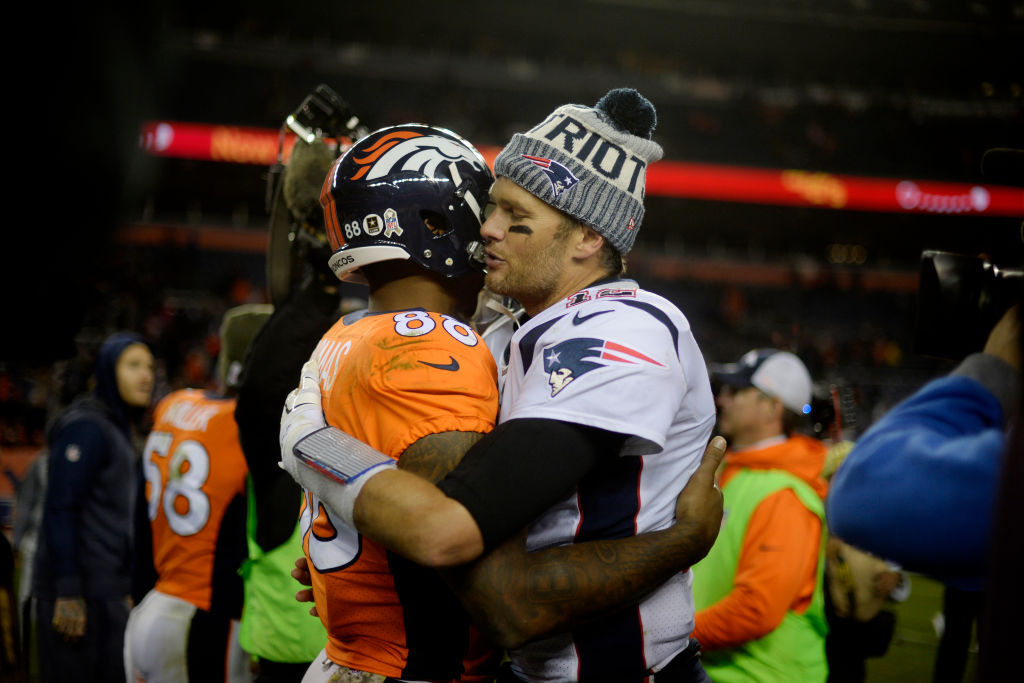 Die-hard Denver fans have been quick to slam any talk of Brady joining their beloved team, as 9 News reports, even at the expense of potentially winning the Super Bowl with a man many consider the GOAT. But you can't ignore Brady's track record, skill, or ability to exploit the greatness in even the most mundane receivers.
Even at 43 years old, Brady is a competitor. He is hungry, and he is a winner. The Broncos have been rebuilding a solid team since the Peyton Manning days, and they could use a little of TB's experience, not to mention his passion and fire. For a team that's had luck recycling old quarterbacks, a shot at signing the GOAT could be just what they need.
Regardless of Brady's age and performance, the Broncos need to go after him for other reasons. Namely the box-office draw his name would generate for the franchise.
The downside to Brady in Denver
Despite all of the positive aspects of a Brady/Broncos marriage, Denver fans just aren't having it, according to many sources, including the Mile High Report. And they may be on to something. The cons might actually outweigh the pros.
For starters, Brady is 43. His track record is undeniable, but his stats have slowly been declining over the last couple of seasons. Brady has had a fantasy career, achieving almost any goal, award, or metric a quarterback can. It's only a matter of time before time itself catches up with him.
Then there's the matter of Brady's box-office appeal. Denver isn't exactly hurting for ticket sales. With a rabid yet classy fan base, the franchise has no problem filling stands. Brady's career carries a certain stigma. It's hard to shake off Deflategate among other scandals. Broncos fans have made it clear they don't want to entertain a quarterback with that kind of history.
The future of the Broncos
Regardless of the pros and the cons of signing Brady to the Broncos, there's the very real future of the franchise to consider in the form of Denver's second-year rookie quarterback Drew Lock.
Denver has spent the last two seasons developing the young athlete's talents. If anything, rather than finding an aging superstar to eclipse and replace him, they should add depth to the roster in case something happens to the rookie starter.
Brady casts a long shadow. If he comes to Denver, all of the Broncos coaching staff's work to bring Lock into the fold would be undone — a dangerous gamble to take on an aging icon like Brady.