Broncos Power Move Shows John Elway is Ready to Move on From Quarterback Purgatory and Bring Denver Back to Relevancy
Ever since Peyton Manning, the Denver Broncos have been searching far and wide for a franchise quarterback. Tim Tebow, Brock Osweiler, Drew Lock, Joe Flacco, Trevor Siemian, and Teddy Bridgewater are just a few names to come in as John Elway hoped to land a cornerstone.
However, none of them have worked out thus far. Paxton Lynch and Case Keenum also didn't work out. It has been a disaster under center since Manning hung up the cleats.
Now, it appears Elway is ready to give in and make the inevitable decision to draft a quarterback. The Broncos president is working hard behind the scenes in hopes of landing the next guy to lead the ship in the Mile High City, and it could happen soon — as soon as the 2022 NFL Draft.
The Broncos quarterback issues need to be addressed in the 2022 NFL Draft after passing on Justin Fields and Mac Jones
The Broncos shocked the world by selecting cornerback Patrick Surtain II in the first round of the 2021 NFL Draft. Justin Fields and Mac Jones were on the board still, and the Broncos' issues at quarterback seemed to be the most glaring need.
But, they passed on both. While Surtain is a terrific player, the decision to pass on a quarterback altogether was a shocking one, and perhaps Elway is rethinking that decision now.
It is no secret that they need a quarterback. Bridgewater and Lock aren't going to be long-term solutions. The choices of Osweiler and Lynch were always puzzling.
The talent they have on defense and offense is wasting away with subpar quarterback play. Bridgewater has performed well at times, but then he has played poorly at times as well.
Either way, Lock and Bridgewater are not long-term answers, and even if Aaron Rodgers spurns the Green Bay Packers and signs with the Broncos, he also wouldn't be a long-term solution.
The Broncos are doing a lot of work behind the scenes to find their next franchise quarterback
Broncos general manager George Paton is working hard already, and it is only November. If you aren't thinking of taking a quarterback, why go through all this trouble?
The reality is sinking in that they need to address their future at the quarterback position. An argument could be made that Fields or Jones could lead this Broncos team to the playoffs.
Can the same be said with Bridgewater or Lock?
Sam Howell, Kenny Pickett, Matt Corral, and Malik Willis have all been scouted by Paton. Those are good options to start with.
While the quarterback class of 2022 is not as talented as the 2021 group, the Broncos could essentially have their choice between a few of these guys regardless of where the pick is.
Which direction the Broncos go is a major question. Elway loves big quarterbacks — Osweiler and Lynch are evidence of that. But all in all, if the Broncos somehow don't get one of these guys in the 2022 NFL Draft, then things will get even uglier in Denver.
Which direction will Elway and the team lean in the 2022 NFL Draft?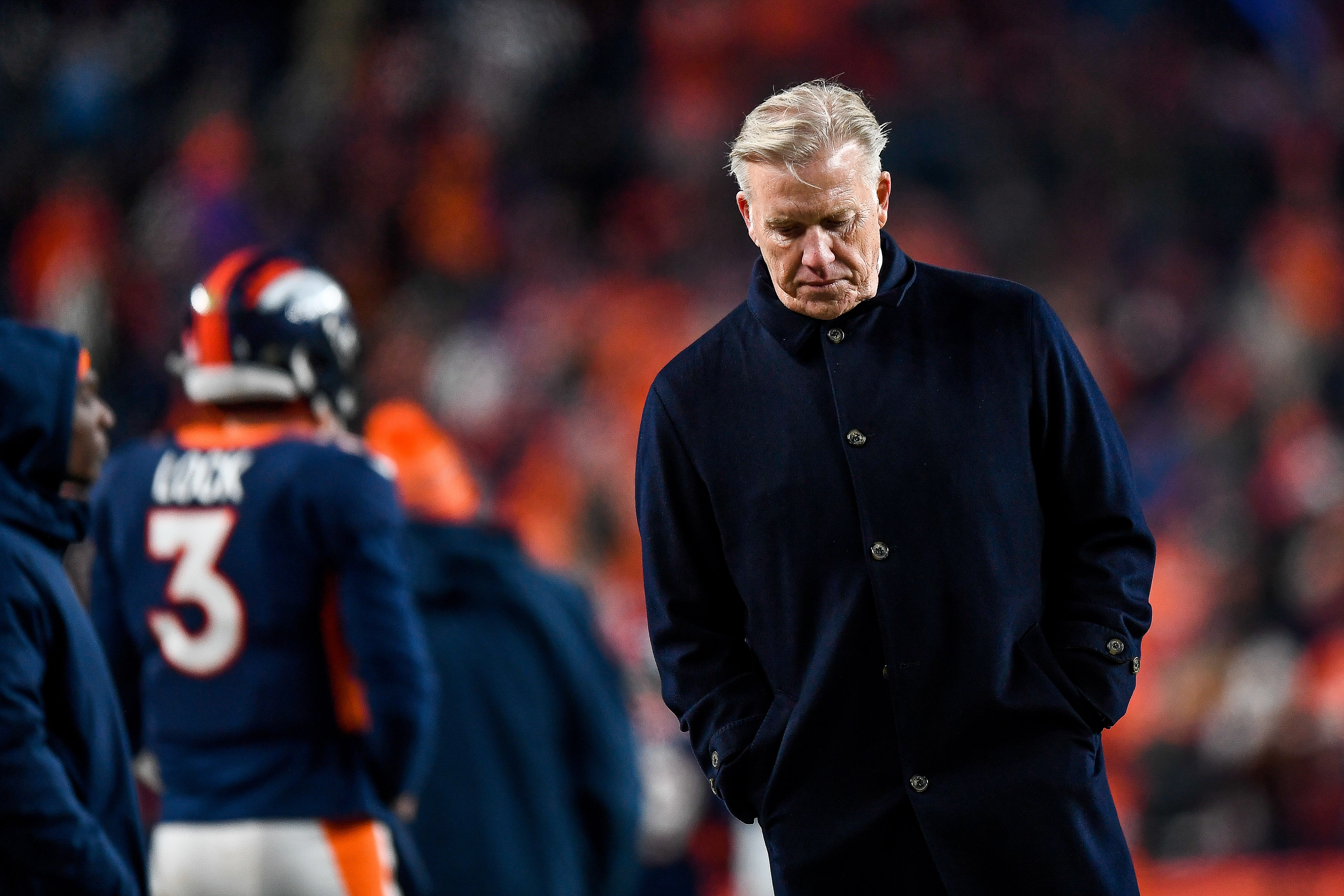 All of these players have potential. Willis is the type of big-bodied quarterback Elway loves, and his mobility is off the charts. However, he has a long way to go considering he plays at Liberty, so the uptick in competition will be a massive change.
Howell has struggled this season and is dropping his stock quickly. Pickett is the opposite since the Pittsburgh gunslinger has shot up draft boards quicker than anybody in the 2021 season.
On the surface, Corral seems like the safest pick, especially if the Broncos don't go after Rodgers and immediately look to insert one of these guys into the starting lineup next September. The Ole Miss star is one of the Heisman Trophy front-runners with 17 touchdowns and just two interceptions on the year.
At this point, who knows? Given Denver's questionable front office decisions, it could very well pass on quarterbacks altogether.
But one thing that is definite is the fact the Broncos are doing a deep dive into the 2022 quarterback class. Changes are coming.
Stats Courtesy of Sports Reference