Broncos Trades: Should Denver Go After Vikings QB Kirk Cousins?
Article Highlights:
The Athletic's Sheil Kapadia suggested the Denver Broncos acquire Minnesota Vikings quarterback Kirk Cousins this offseason
The oft-criticized quarterback makes far more sense for the three-time Super Bowl champions than some might think
For as extensive as Cousins' resume is, don't be surprised if his trade market is relatively quiet
The Denver Broncos have tried seemingly every possible option at quarterback since Peyton Manning retired in early 2016. Trevor Siemian and Paxton Lynch didn't pan out, Drew Lock doesn't appear to be the answer, and former Super Bowl MVP Joe Flacco only made it one season in Colorado.
No, your mind is not playing tricks on you. Flacco did actually play for the Broncos in 2019.
Nothing the Broncos have tried at quarterback, not even former Pro Bowler Teddy Bridgewater, has brought the team back to the postseason. At this point, the Broncos might as well bring Minnesota Vikings veteran Kirk Cousins in to fix the quarterback problem.
Actually, all things considered, that isn't such a bad idea.
The Athletic proposed the Denver Broncos acquire Kirk Cousins, and the partnership makes sense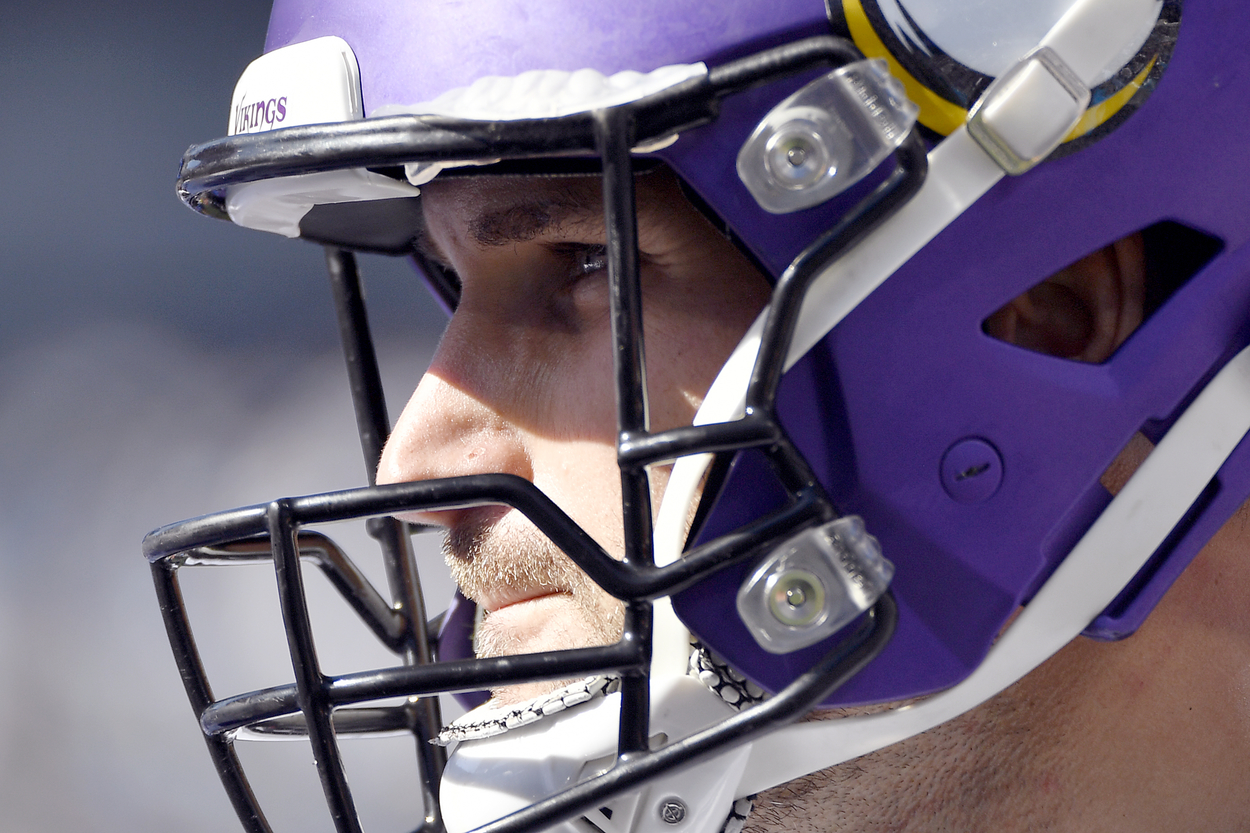 Alright, we can't take total credit for the Cousins-to-Denver idea. The Athletic's Sheil Kapadia proposed the trade in a Feb. 16 story, and the move makes sense upon further analysis.
Although the Broncos have been linked to Green Bay Packers star Aaron Rodgers for nearly a year, it currently appears the four-time NFL MVP will continue wearing the Green and Yellow in 2022. That could potentially open the door for Cousins, who turns 34 in August, to finally play for an AFC team, assuming the Vikings are interested in eating money and finding a new quarterback.
Kapadia proposed the Vikings eat up to $15 million of Cousins' $35 million salary. The outlet's senior NFL writer also suggested such a compromise could net the Vikings a second-round pick; As of publication, Denver owned two second-round selections — No. 40 and No. 64, the latter courtesy of the Los Angeles Rams — in the 2022 draft.
Cousins completed 66.3% of his passes for 4,221 yards, 33 touchdowns, and seven interceptions for the Vikings in 2021. Despite his tendency of not showing up for meaningful games, he would at least bring consistency and numbers not seen at the quarterback position in Denver since 2014, Manning's penultimate season in the NFL.
The familiarity could help Cousins fit right at home on a team in desperate need of a proven quarterback
Perhaps what would make Cousins so appealing to the Broncos, if they were interested, is the familiarity. Klint Kubiak, who served as the Vikings' offensive coordinator last season, is now the Broncos' passing game coordinator and quarterbacks coach. Broncos general manager George Paton worked in Minnesota before arriving in Denver following the 2020 season.
As Indianapolis Colts fans learned from watching Carson Wentz and Frank Reich last season, a reunion is never guaranteed to bring a playoff berth. However, Cousins could at least join a new team already knowing the GM and being extremely familiar with the man who'd become his position coach.
Cousins' +26 TD differential last season represented the best mark of his career. In three seasons working with Kubiak, the Michigan State product tallied a 67.6 completion percentage, 12,089 yards, 94 touchdowns, and only 26 interceptions en route to going 25-22. Those numbers, especially record-wise, are what Broncos have been missing from their quarterbacks since Manning's retirement.
Which other teams should try to acquire Cousins if he becomes available?
Let's assume, as dangerous as that is, that either Cousins requests a trade or the Vikings decide they're open for business. The Broncos already make sense as a possible suitor and have the assets, the cap space, and the need for a quarterback to make such a move happen.
If the Vikings eat roughly $15 million, a trade is far easier to facilitate between Minnesota and another team. The problem becomes figuring out which organizations, if any, would want to acquire a 34-year-old who missed a game in 2021 because he was unvaccinated and doesn't have an extensive playoff resume.
Although the Pittsburgh Steelers need a successor for Ben Roethlisberger, there has been no indication they would pursue a flashy name such as Cousins or Houston Texans veteran Deshaun Watson. The New Orleans Saints almost certainly won't have the cap to acquire the quarterback who pulled off a road victory at the Superdome in the 2019 NFC Wild Card Round.
As appealing as a swap of Cousins and Cleveland Browns quarterback Baker Mayfield sounds, the Browns appear willing to stick with their embattled quarterback for now. The Colts already made one risky trade involving an unvaccinated quarterback last year when they picked up Wentz, and now he might not be long for Indianapolis.
In the end, it could be Denver, Minnesota, or the Mystery Team for Cousins. Don't be surprised when the Mystery Team turns out to be the Carolina Panthers, and he leads them to a Super Bowl victory next season.
Like Sportscasting on Facebook. Follow us on Twitter @sportscasting19.
RELATED: Should the New York Giants Consider Turning to Carson Wentz as Their Next Franchise Quarterback?