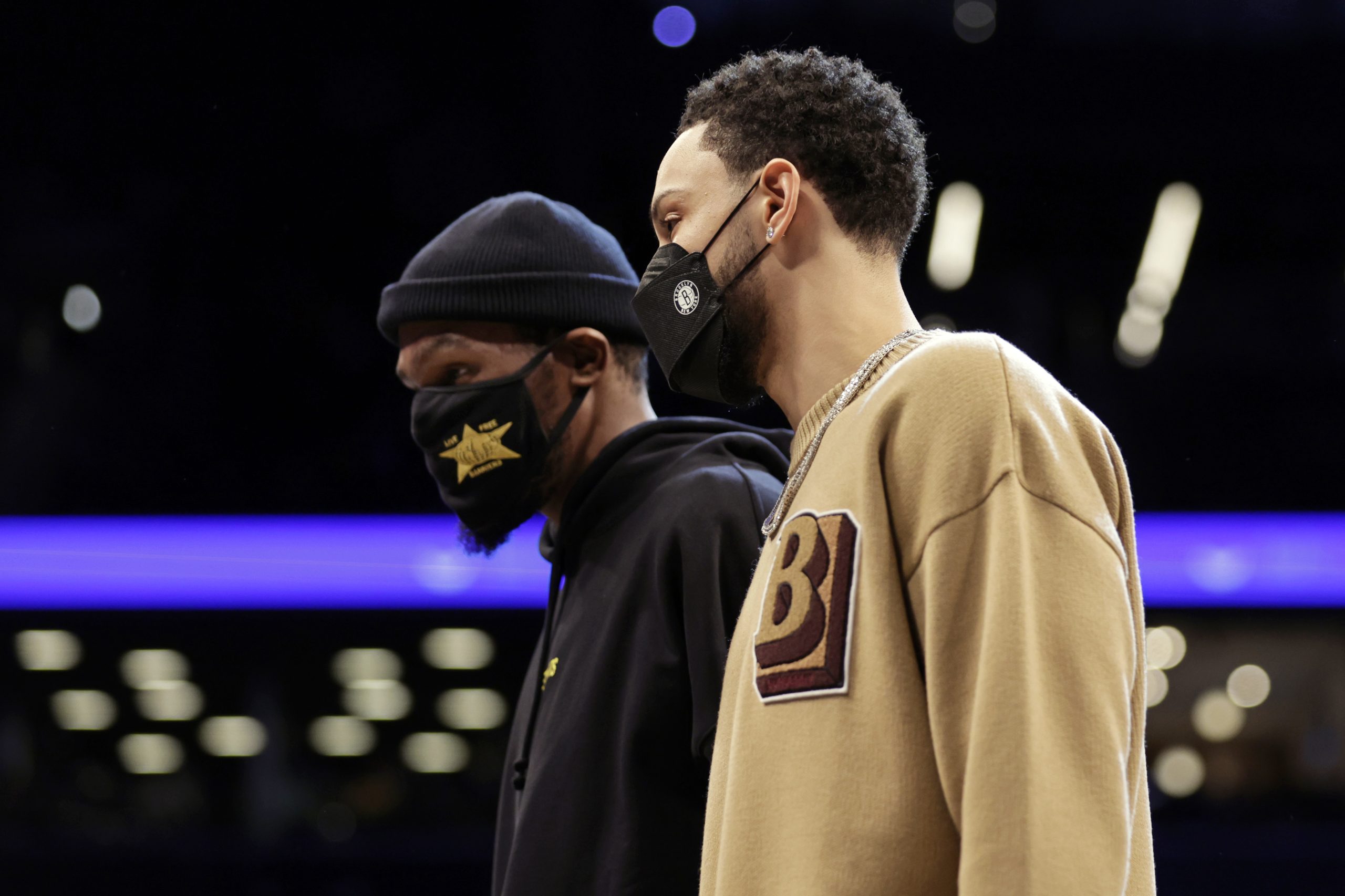 Brooklyn Nets News: Ben Simmons Drops Hint About Revenge Opportunity
Ben Simmons is now a member of the Brooklyn Nets. After months went by since Simmons requested a trade away from the Philadelphia 76ers this offseason, Philadelphia traded him to Brooklyn along with Seth Curry, Andre Drummond, and two first-round picks in exchange for James Harden and Paul Millsap. It's a fresh start for Simmons, …
Ben Simmons is now a member of the Brooklyn Nets. After months went by since Simmons requested a trade away from the Philadelphia 76ers this offseason, Philadelphia traded him to Brooklyn along with Seth Curry, Andre Drummond, and two first-round picks in exchange for James Harden and Paul Millsap.
It's a fresh start for Simmons, a blank slate if you will. A lot will be different for Simmons in Brooklyn, including his jersey number.
The point-forward has dealt with mental blockades that have kept him from being ready to play to this point in the season, but his opening press conference with the Nets was full of hope, progress, and a desire to get back and contribute to winning basketball. The Nets go into the All-Star break sitting at eighth in the Eastern Conference standings.
Simmons hasn't dictated a timeline or return date yet, but he dropped a hint regarding one specific game he hopes to be back for. And he could be out for revenge.
Both Ben Simmons and James Harden were not immediately ready to play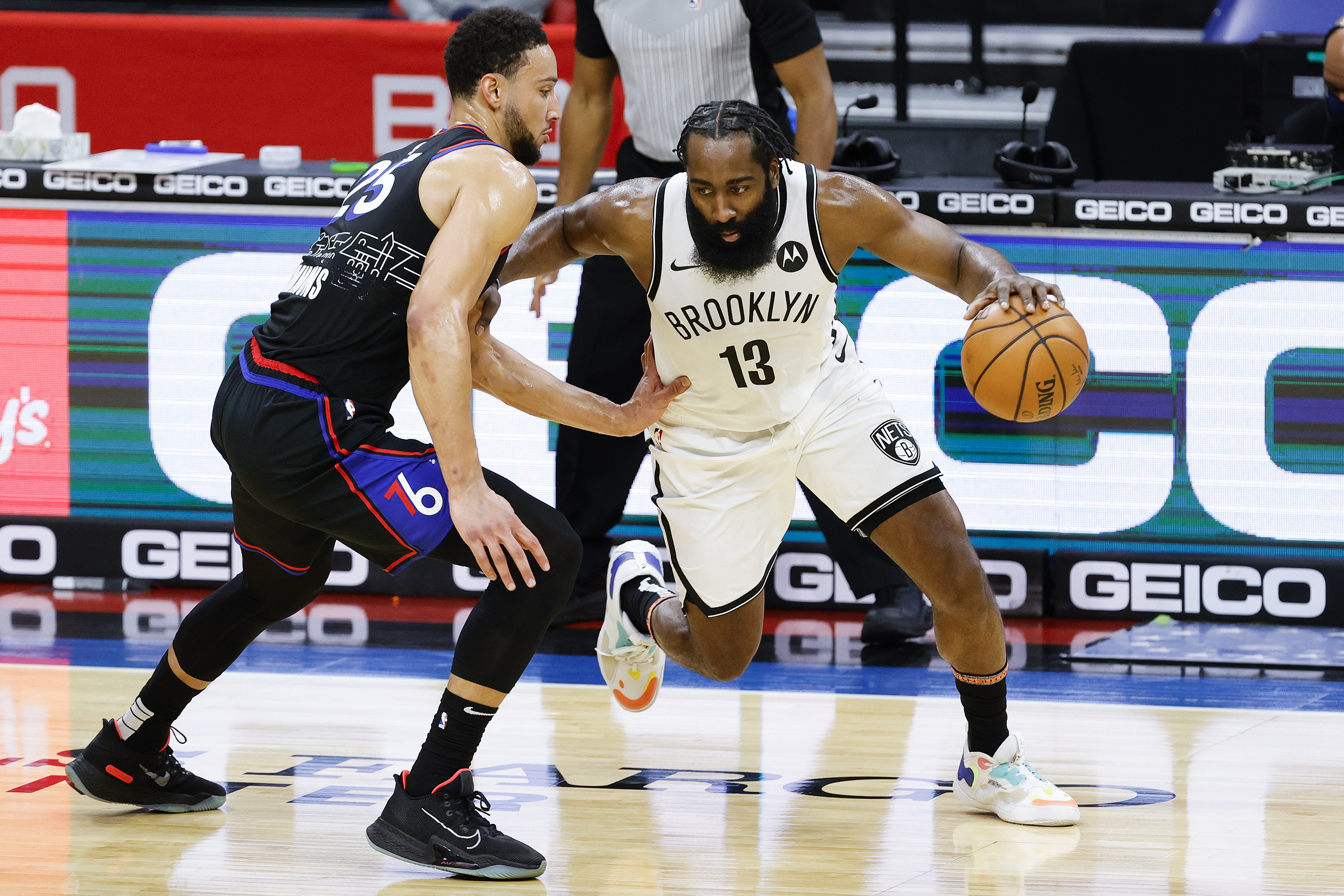 Ben Simmons and James Harden both started their tenures with their respective new teams not yet ready to play. Harden is dealing with a hamstring injury, and Simmons is continuing to work through his mental situation.
The deal itself seems to be a win-win, at least for this season. The teams swapped All-Star caliber players who both didn't want to be with the franchise they started the season with.
For Harden, it's his third team, and he's still chasing an NBA Championship, something many of his peers of similar talent level — like now-former teammates Kevin Durant and Kyrie Irving — have already obtained.
For Simmons, who was drafted by the Sixers in 2016, it's his second team and a fresh start, an opportunity to jump-start his career that has already culminated in three All-Star appearances and Defensive Player of the Year consideration.
Ben Simmons didn't specify a return timeline in opening Brooklyn Nets presser
In his debut press conference and first media availability of the season, Simmons was clear about where he's at: He's not yet ready to play and he doesn't have a date set for when that will be.
"I don't have a date yet. But I'm working towards getting back on the floor," Simons said.
That said, a media appearance, his first of the season, is major progress, and Simmons came off stoic and refreshed with the change of scenery. He was resolutely committed to putting the work in to return sooner rather than later and has aspirations to make the Nets favorites in the Eastern Conference.
"I think it's going to be scary. Having those guys right alongside me is, you know, multiple different weapons on the floor. And I think at the pace we want to play at, it's gonna be unreal."

— Ben Simmons in opening Nets press conference
Time is running out to show just what this new-look team can do. Simmons did suggest that he's extremely close to ready from a physical standpoint. The only blockade is the mental aspect.
Ben Simmons hints at one game that he does hope he can play in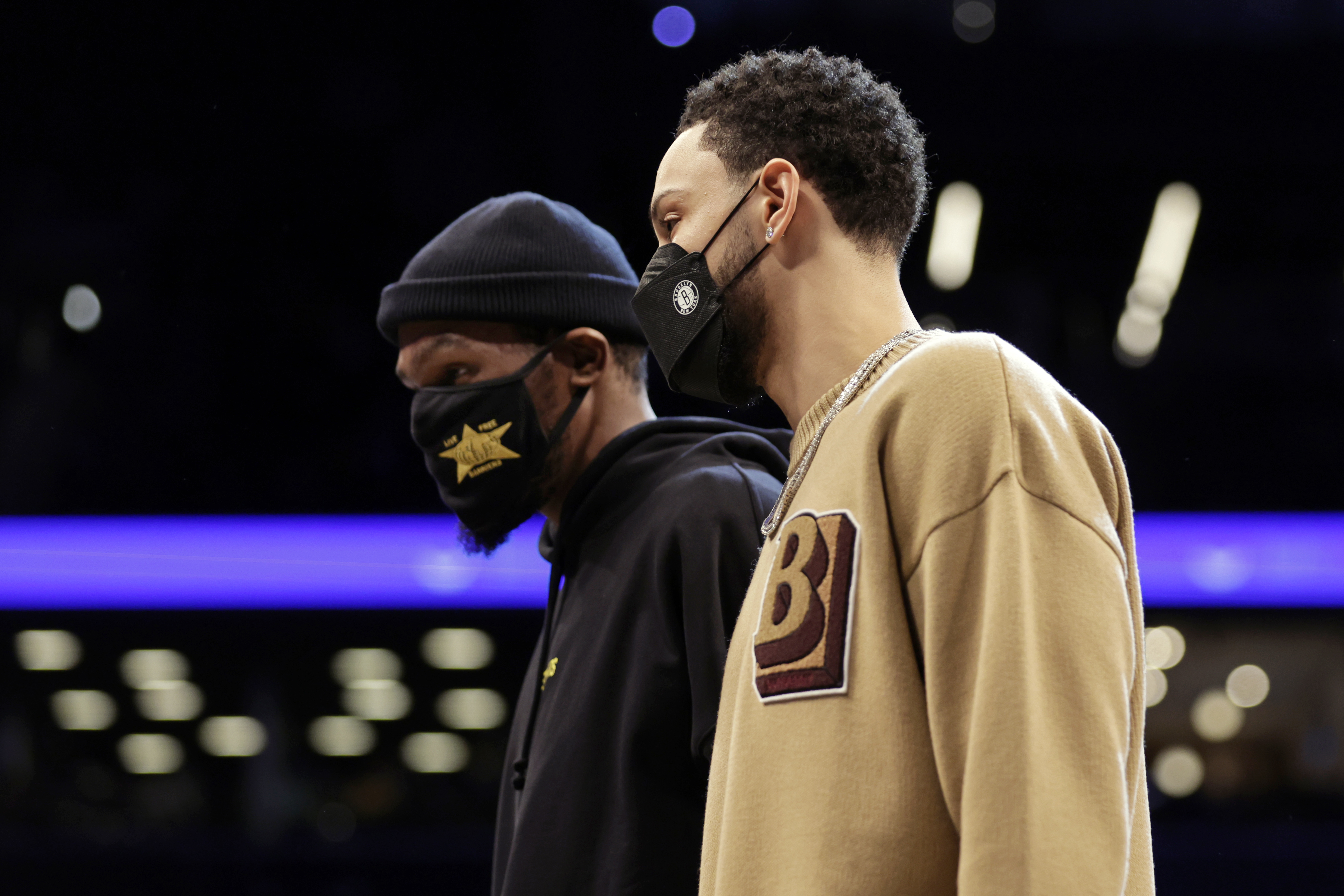 Again, no clear and specific timeline was given, and Simmons was honest that he doesn't really know what a schedule to ramp back up to game readiness is just yet. But when a reporter asked about one particular game a few weeks from now, Simmons tipped his hand about his perspective toward it.
"I hope so," Simmons said in response to whether he feels he will be ready or not for the game against the Sixers on March 10th in Philadelphia at the Wells Fargo Center.
A return for such a game would certainly stoke the fire and the Simmons character arc in Philadelphia that has gone from potential hero, to failed star, to now villain.
Philadelphia sports fans are a fiery bunch. Some might use the word passionate, others might choose hostile. Whenever Simmons returns to Philadelphia, the fan response is unlikely to be one of embracement, especially after the implosion in the Eastern Conference Semifinals last season.
Simmons, asked further about a potential rivalry brewing between Brooklyn and Philadelphia, gave a diplomatic answer.
"I want everybody to be looking at us like we're the best team and we gotta get there. It's gonna take time, but I believe we can do that." Simmons said. No, he's not outwardly talking about any disdain for the Sixers specifically, but one has to believe he might have a little pep in his step for that matchup.
This season, the Nets have taken two of the contests against Philadelphia.
It's a sure thing that Simmons will get jeers in Philly. It remains to be seen how he responds to that, but initially, it appears to be a motivating factor.
And for what it's worth, Simmons and Joel Embiid did not speak after the trade. Let the drama commence.