Brooks Koepka Almost Lost His U.S. Open Trophy in Las Vegas While Celebrating His Win
Brooks Koepka is one of the biggest names in golf. While he's been on the Tour for years, his recent stretch makes some wonder if he's just getting started. Koepka's 2017 U.S. Open win might be his crowning achievement. It was so exciting for the golfer that he flew to Vegas to celebrate. The trophy, however, almost never made it home. 
The 2017 U.S. Open
When Koepka took the green at the 2017 U.S. Open, details NBC Sports, he only had one career victory on the PGA Tour. However, by the end of this tournament, he was a household name playing with some of the biggest names in the sport. There had been whisperings about how good Koepka was for months leading up to the tournament, but he was yet to show it. 
Heading into the final round, Koepka trailed Brian Harman by one stroke and had other golfers right behind him. The pair went back and forth for several holes before finding themselves dead even after 10. However, Harman quickly choked, and Koepka birdied on three-straight holes on the final stretch to secure a victory. It was his second overall victory on the Tour, but his first Major. 
While Koepka has won several events since then, including a follow-up win at the 2018 U.S. Open and three more wins in 2019, this first Major was especially memorable. However, it almost became more remarkable after the celebration. 
Koepka out on top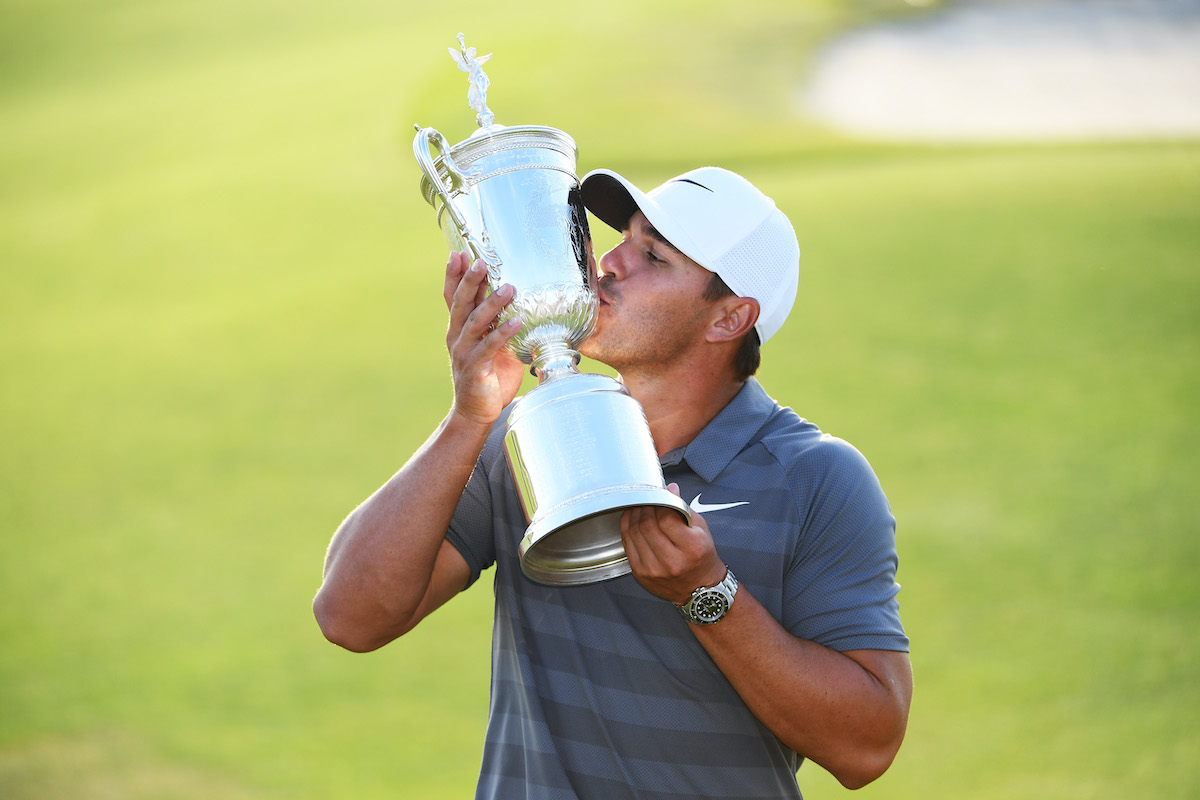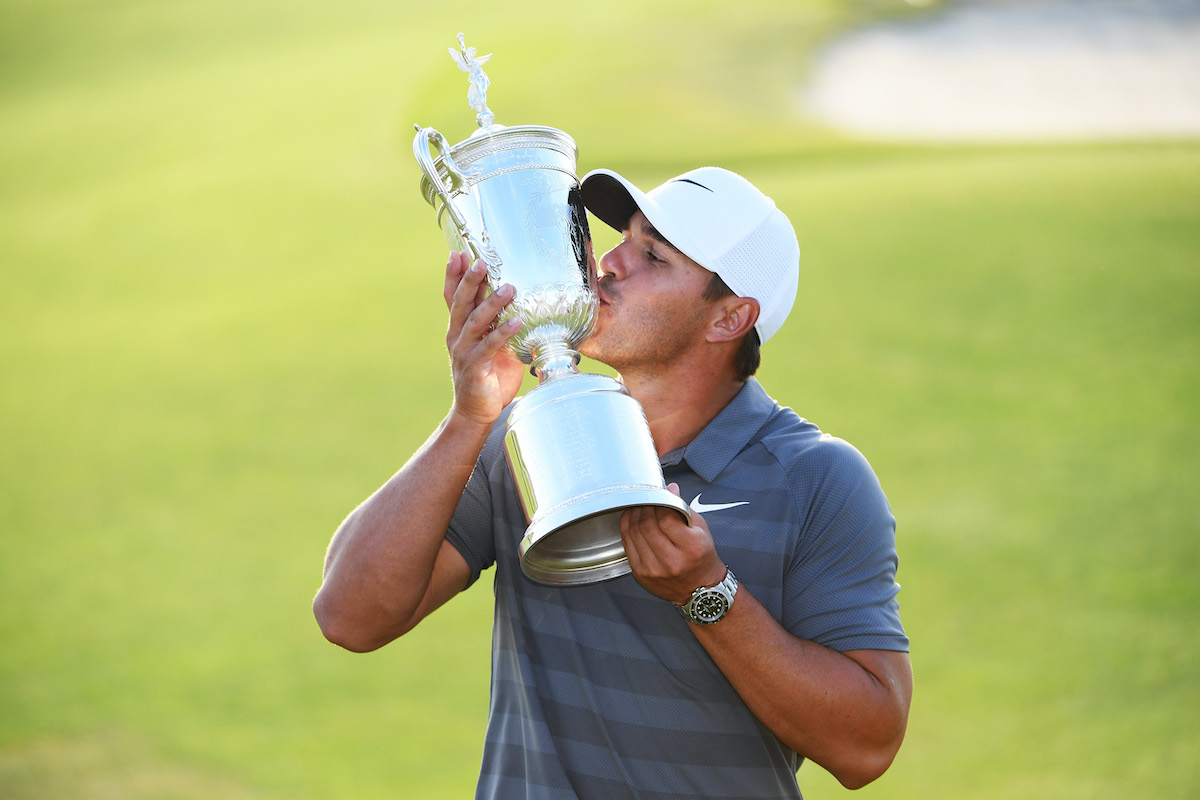 After winning the U.S. Open, Koepka wanted to celebrate his victory with a night out in Las Vegas, reports Golf Digest. Longtime girlfriend Jena Sims spoke about the events after his first Major win in an interview with The Loop.
"I think a lot of people joke that if they'd win a big tournament or something like that, they say they'd go to Vegas," Sims said. "But Brooks actually did it. We got on the private plane and the pilots were like, 'You know, we've heard a lot of people say they're going to Vegas, but you guys are the first ones we've flown to actually do it. It was a lot of fun."
Once there, they did the things that one would expect someone to do in Sin City. They hit the bars, went to restaurants, and had fun with their friends after Koepka became a household name overnight. The most important member of the party, however, was the trophy. 
"We brought the trophy as many places as we could," Sims said. "It was nice because Brooks wasn't playing the next week, so we could celebrate properly. But most importantly, it was giving him the moment he deserved because he's worked so hard for this. A lot of my friends out in LA came, and so we celebrated with his friends, too. So it was really, really special."
Koepka almost loses it
In a 2020 Instagram chat, reports Golf.com, Koepka added another nugget to this story. While he spoke about the fun night they had, including a spur-of-the-moment meet-up with rapper Lil Wayne, he said that he didn't want to bring the trophy. It was his Caddie who convinced him. The group tried to bring the trophy to a restaurant, and despite their pleas, the restaurant refused to allow them to bring the prize inside. 
Already nervous about the trophy, they gave it to the hostess before retrieving it at the end of the night. The following day, however, a hostess approached him with the top of the U.S. Open trophy and asked if it was his. It was. Koepka laughs now, but he could not believe what he almost lost at the time. 
This story makes his first major victory all the more special. It also shows that even the biggest names in sports have some of the same mental mistakes that we have during a night out in Vegas.