Brooks Koepka Is Officially a Legend with His 2019 PGA Player of the Year Win
Thanks to an impressive 2019 season, Brooks Koepka was named the PGA Tour Player of the Year for the second consecutive year. He joins the likes of Tiger Woods, Fred Couples, and Tom Watson as some of the golfers to have won the award two consecutive years, making him one of the greats to have ever played.
Koepka's season to remember
Brooks Koepka's 2019 season will go down in history as one of the greatest seasons of the PGA Tour's modern era. 2019 sees Koepka finish at the top of the World Rankings after having three appearances in the winner's circle. Brooks Koepka also led the FedEx Cup standings as well as the official money list.

To further show his consistency, Koepka ended the season coming in 10th in driving distance, ninth in strokes gained, eighth in birdie average, fourth in scoring average, and third in eagles.

He had a top-four finish in this season's four majors, with a PGA Championship win to his name. On top of that, Koepka was named the Wyndham Rewards Regular Season Champion, and the 20 out of 21 cuts he made further shows how unstoppable his game was.

Koepka making indelible marks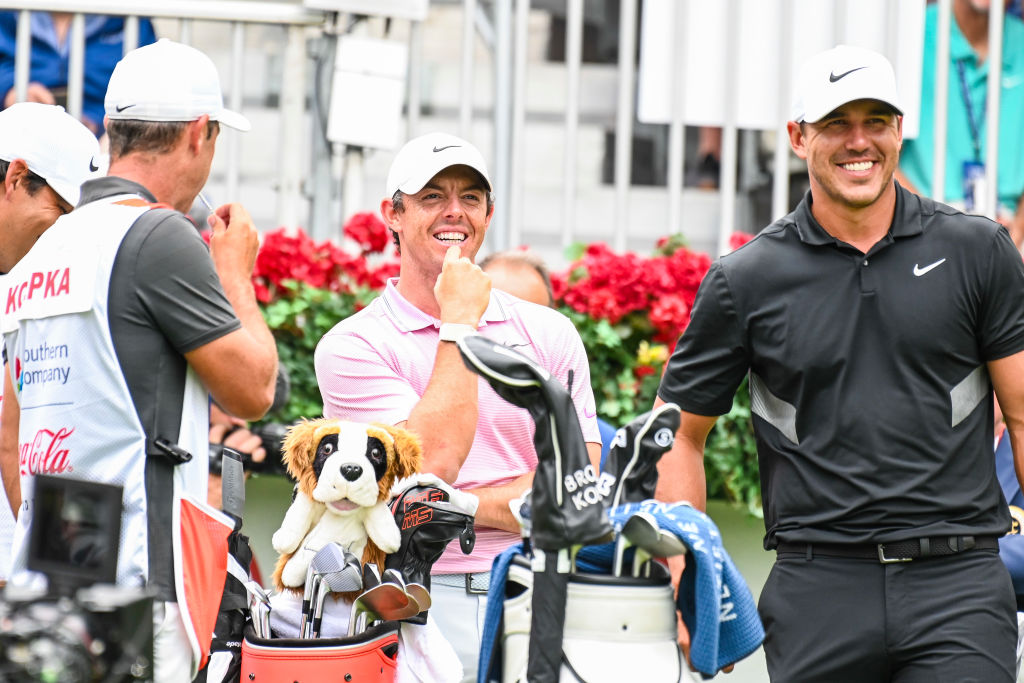 Koepka's 2019 season has drawn comparisons to Tiger's 2001 and Phil Mickelson's 2000 seasons. In 2000, Mickelson had 12 top 10 finishes compared to Koepka's nine for 2019. While Rory McIlroy came close with his 14 top-10 finishes, and the 17 out of 19 cuts he made, it was Koepka who edged the rankings to take this season's player of the year award. History will honor him for the victory.

With three titles won and $9.68 million pocketed in prize money, Brooks Koepka ended the season with 84 points. Though McIlroy was not far behind, Brook Keopka's dominant 2019 further solidify his claim to one of the game's greats. However, this was not clear during the early stages of his career.

From overlooked to legendary: Koepka's rise
Brooks Koepka has won four majors in under two years, winning three of the last five. His rise was, however, not straightforward. During his amateur and early days as a pro, he was often overlooked.

Arriving at Florida State University as an 'average golfer,' Koepka's dedication and hard work led to him being named an All-American three times and an ACC Player of the Year twice. In his senior year, he won three tournaments. Despite all this success, he never represented the U.S. in the Walker Cup.

Overlooked at home, a wonder abroad
Koepka chose to go overseas to play on the European Challenge Tour after not qualifying for the PGA Tour. He won four events on tour with his first coming in Spain in 2012. Winning the Scottish Hydro Challenge allowed him to qualify for the 2014 European Tour.

Using the European Tour to improve his game, he also competed in 16 events in the PGA Tour, finishing top ten twice. In the European Tour, he finished in the top 10 five times, winning the Turkish Airlines Open.
2015 saw Brooks return to the U.S. for the PGA Tour winning $3.6 million. Despite winning the Phoenix Open and having eight top-10 finishes, he was overlooked for the Presidents Cup.

U.S Open win a major boost in his career
Brooks' 2017 U.S. Open win was his first major, and though his run was interrupted by a wrist injury in 2018, he came back stronger and more determined than before. Koepka has not only been winning majors but breaking records as well.

He won the 2018 PGA Championship with a score of 16-under, the best score ever. In the 2019 PGA Championship, he set the lowest 36-hole score ever, with his opening round score setting the Bethpage Black course record.

While there have been golfers who have had decent runs in the past, Koepka's trajectory, coupled with his dedication, could allow him to continue dominating the game for years, solidifying his legendary status.