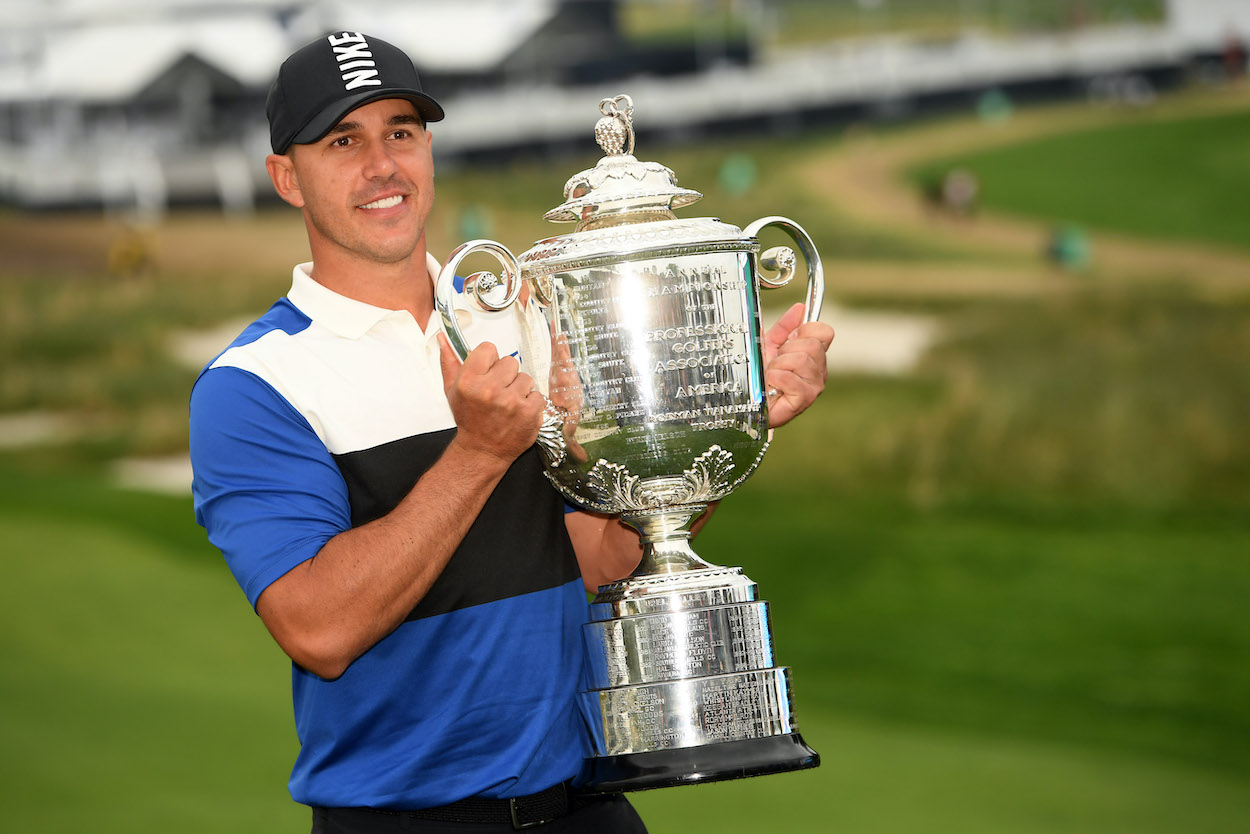 Brooks Koepka Thinks Majors Are the 'Easiest' PGA Tour Events to Win: 'I Don't See Why You Can't Get to Double Digits'
Brooks Koepka isn't scared of the big stage. In fact, he plays his best golf in major championships because he refuses to let the pressure get to him.
Brooks Koepka is a unique specimen that the PGA Tour has never seen. He possesses the competitive fire of a prime Tiger Woods, but he gets bored when he plods around a golf course. He plays his best when the bright lights are on and the conditions are toughest, but he can easily miss the cut when he doesn't think a tournament is worth his full effort.
Koepka could be compared to an NBA player who only shows up for the NBA Finals. A football player who doesn't throw on his pads until the Super Bowl. The eight-time winner on Tour would only play the major championships if he had a choice, and he even thinks they are the easiest events to win.
This dude might just be a robot.
Brooks Koepka's PGA Tour career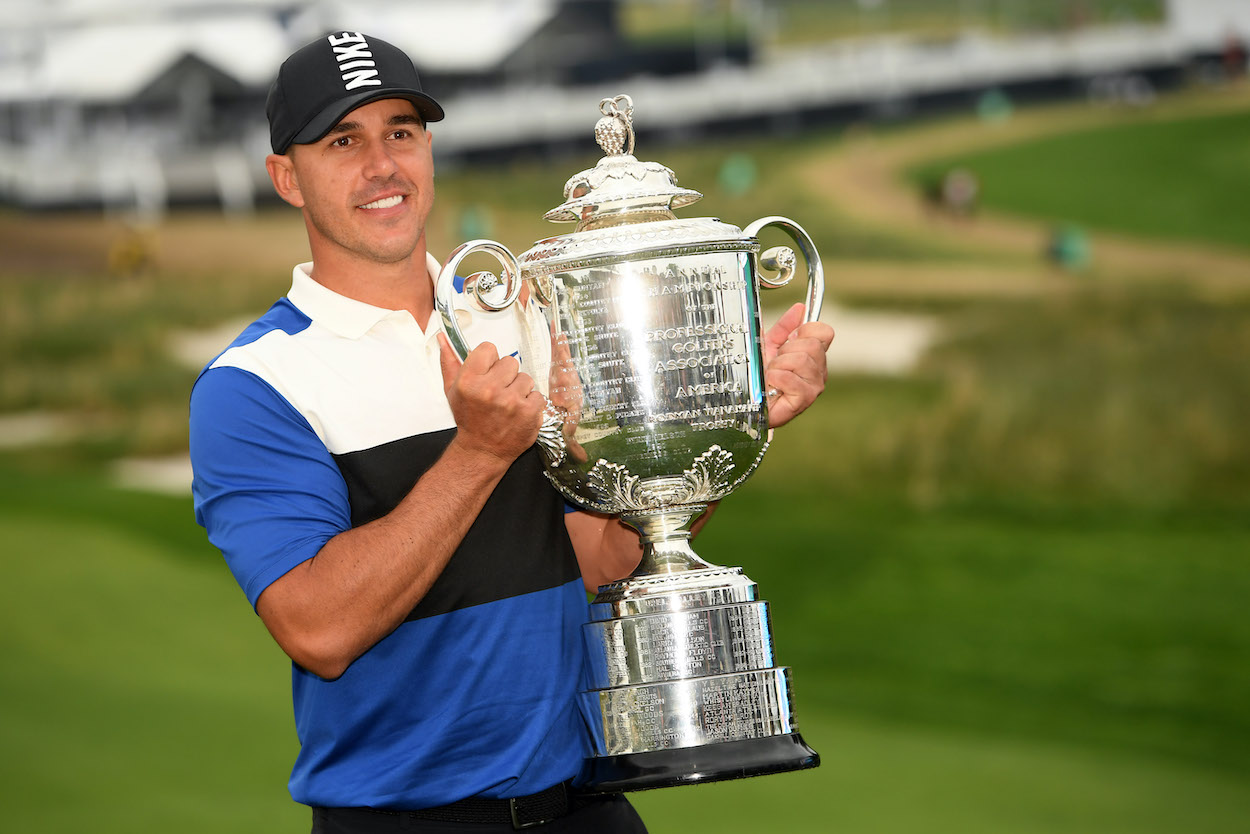 When Koepka first arrived on the PGA Tour in 2014, not many people outside of the golf world even knew his name. He quickly changed that with a fourth-place finish in the U.S. Open and a 15th-place finish in the PGA Championship during his rookie season.
The following year, Koepka won his first Tour event at the 2015 Waste Management Phoenix Open. After a winless 2016 season, he recorded his first major championship victory at the 2017 U.S. Open. That's when the floodgates opened up.
Koepka went on to win the 2018 U.S. Open and the 2018 PGA Championship a few months later to vault into the No. 1 ranking in the world. He followed that up with a repeat victory at the 2019 PGA Championship.
Over the course of his PGA Tour career, Koepka has notched eight wins and four majors. He has just as many major wins as he does regular Tour victories, which makes a ton of sense considering his past comments about major championships.
He says major championships are the "easiest" to win
Most golfers struggle in major championships due to the increased pressure and the difficulty of the courses. But Koepka is the complete opposite. Because he's an emotionless robot who doesn't even know what pressure is, Koepka thrives on the biggest stages in golf.
"I think sometimes the majors are the easiest ones to win," Koepka told reporters ahead of the 2019 PGA Championship.
"There's 156 [players] in the field, so you figure at least 80 of them I'm just going to beat. You figure about half of them won't play well from there, so you're down to about maybe 35. And then from 35, some of them just – pressure is going to get to them. It only leaves you with a few more, and you've just got to beat those guys."
Those are some cocky words, but Koepka can back them up. From 2015-2019, he notched 11 top-10s and four wins in 18 major appearances. Since 2016, Koepka is 74-under par in major championships. The next closest player? Jordan Spieth at 22-under.
Now that's just ridiculous.
Koepka thinks he can win double-digit majors
Koepka surely doesn't lack any confidence on the golf course. Whenever he enters a major, he knows he's the one to beat. So how many can the big-hitting righty win?
"I don't see why you can't get to double digits," he said in 2019. "I think one of the big things that I've learned over the last few years is you don't need to win it, you don't have to try to go win it. Just hang around. If you hang around, good things are going to happen."
Only three players in PGA Tour history — Jack Nicklaus, Tiger Woods, and Walter Hagen — own more than 10 major championships. Koepka would be disappointed if he doesn't eventually join them.