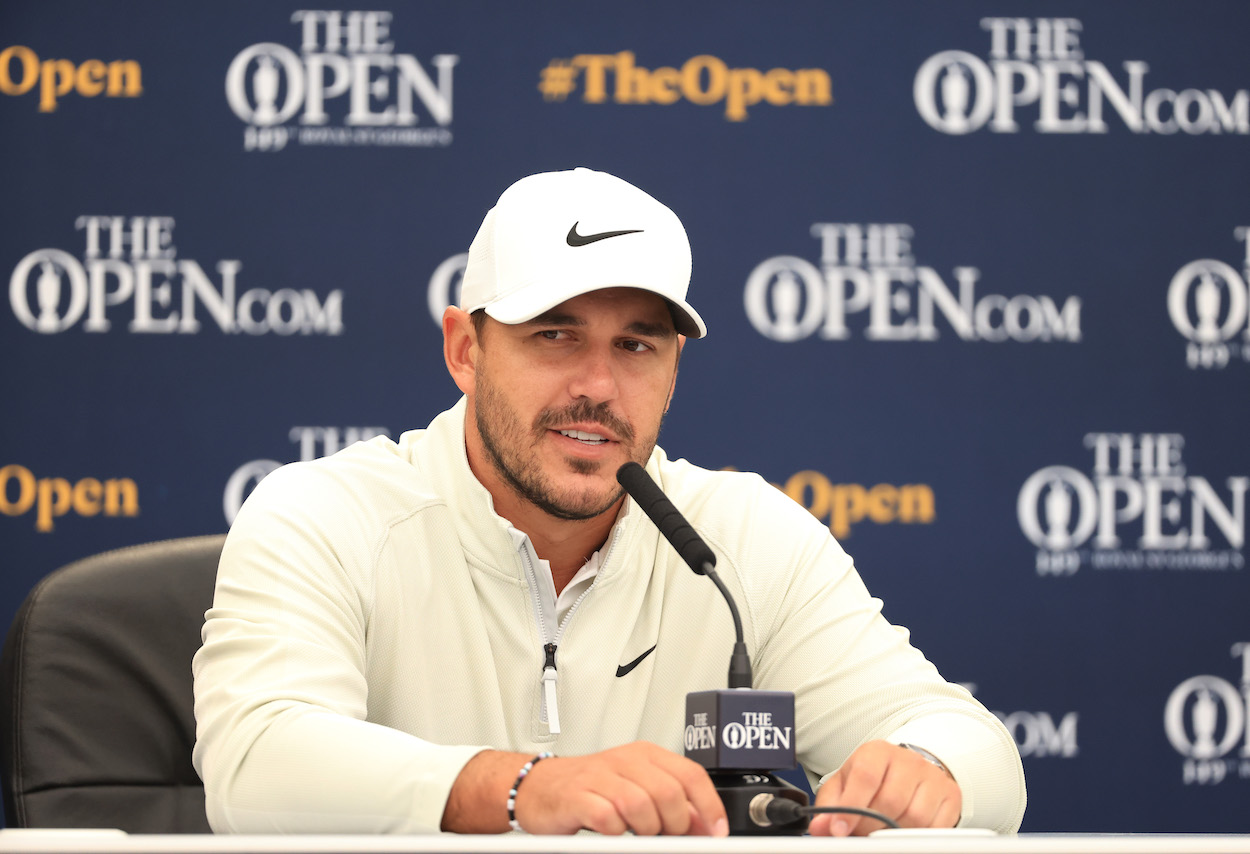 Brooks Koepka Reluctantly Admits He'll Pause His Nasty Feud With Bryson DeChambeau for 1 Week and 1 Week Only
Brooks Koepka isn't a fan of Bryson DeChambeau, but he'll have to put his hatred aside for just one week later this year.
News flash: Brooks Koepka still doesn't like Bryson DeChambeau.
The two PGA Tour bombers are still engaged in a nasty feud that's captivated the golf world, and it doesn't sound as if they'll be squashing their beef anytime soon. But while speaking about his hated rival ahead of this weekend's British Open, Koepka admitted he'll be able to put the feud aside for just one week at this year's Ryder Cup.
After that, though, it'll be back to hating each other's guts.
Brooks Koepka explains the origin of his beef with Bryson DeChambeau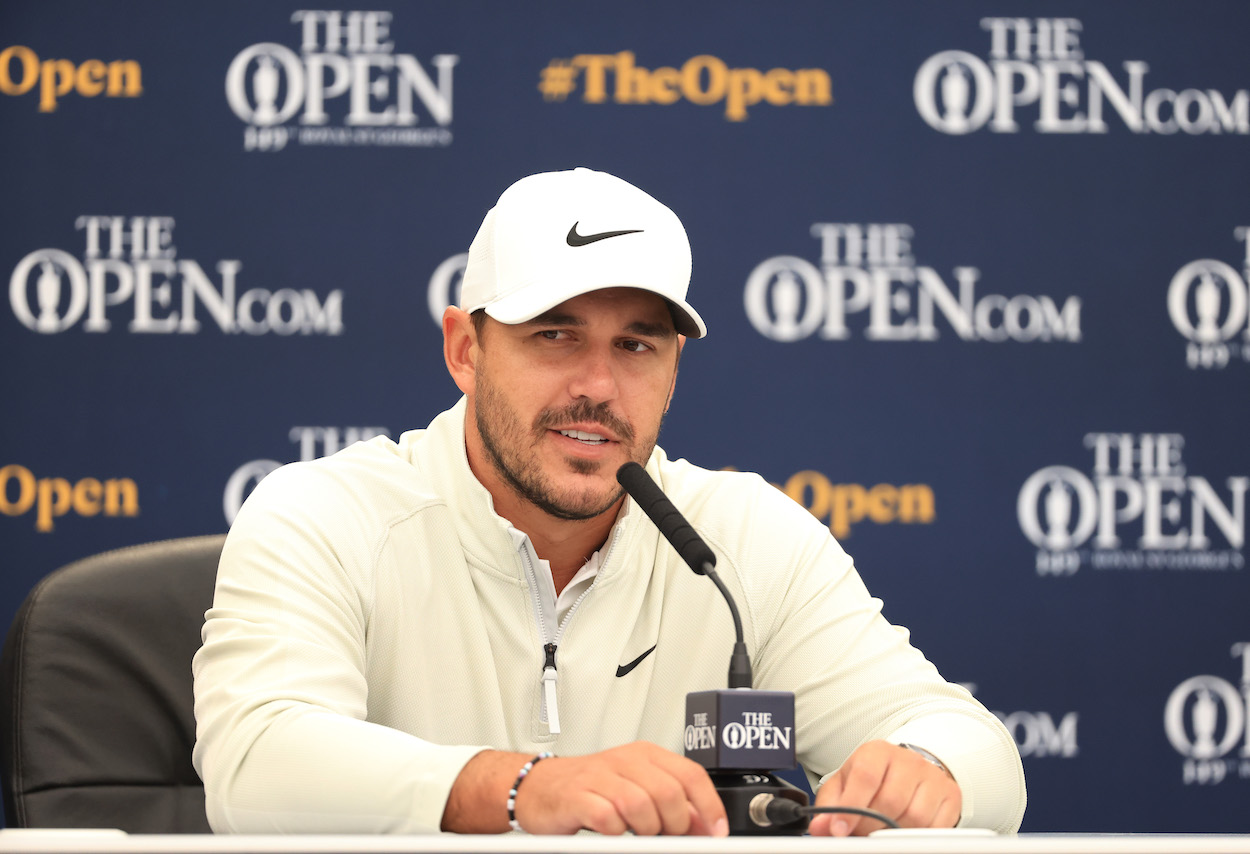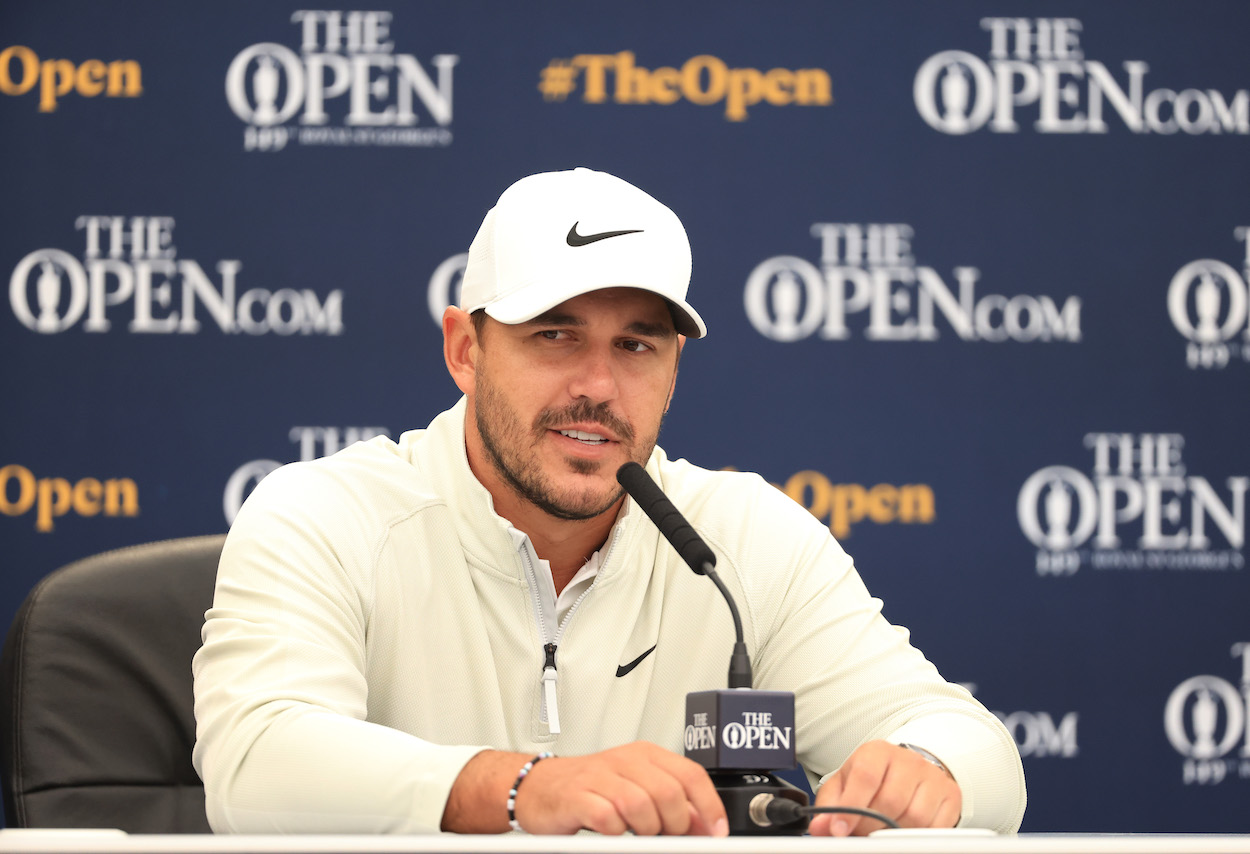 Koepka can't step up to a microphone nowadays without being asked about his spat with DeChambeau. Reporters and fans alike are more interested in the ongoing beef between the two stars than their actual play on the golf course nowadays.
Ahead of this weekend's Open Championship at Royal St. George's, Koepka fielded even more questions about his golf nemesis. This time, he went all the way back to the birth of the feud, which began at the 2019 Northern Trust.
He explained DeChambeau was upset that Koepka mentioned his name when complaining about slow play, and the two talked it over in the locker room. Afterward, Koepka took another subtle jab at DeChambeau during a press conference without mentioning his name, and DeChambeau later approached Ricky Elliott, Koepka's caddie, saying to tell his man to stop talking behind his back.
"I thought that was ironic because he went straight to Ricky," Koepka said from Royal St. George's this week. "Ricky told me when I came out, hit a few putts, and then just walked right over to him. We had a conversation. We both agreed we'd leave each other out of it and wouldn't mention each other, just kind of let it die off. Then he decided, playing video games online or whatever and brought my name up and said a few things, so now it's fair game."
The beef first began two years ago, and now it's bubbled into one of the great sports rivalries of 2021.
Koepka admits he'll put the feud on pause for the Ryder Cup
Neither Koepka nor DeChambeau sound interested in squashing their beef. The two golfers seem content about going on with their careers hating each other the rest of the way.
Normally, they would be able to avoid each other at PGA Tour events as long as they don't get paired together, but the same can't be said about the Ryder Cup. Koepka and DeChambeau will be forced to get along as teammates this September when Team USA faces off against Team Europe.
Fans might think the feud will affect the team's chemistry, but Koepka says there's nothing to worry about.
"You realize it's only a week, right?" he said. "Look, I can put it aside for business. If we're going to be on the same team, I can deal with anybody in the world for a week. I'm not playing with him. I'm pretty sure we're not going to be paired together, put it that way. We're not going to be high-fiving and having late-night conversations. I do my thing, he does his thing."
DeChambeau advocates for a Ryder Cup pairing
Koepka was clear in his comments this week that he can get through the Ryder Cup as long as he isn't paired with DeChambeau during the competition. But DeChambeau surprisingly sounds interested in playing alongside his rival this September.
"I think it would be kind of funny actually. I'd love it," he said from Royal St. George's. "I think we'd do well, to be honest. It would create a little interesting vibe for the team or for the guys we're playing against."
Finger's crossed team captain Steve Stricker gives us all the pairing we want — no, the pairing we need — at this year's Ryder Cup.