Brooks Koepka's Mom Changed His Outlook When She Beat Breast Cancer: 'Golf Was a Lot Less Important'
Brooks Koepka is talented, brash, and outspoken. He's also a man with quite a family lineage. His outwardly cocky demeanor may betray the fact that his parents have been a constant source of strength for the PGA Tour vet. In fact, one of the greatest challenges of his career came when he found out his mom, Denise Jakows, was diagnosed with breast cancer. Let's look at how the Koepkas handled this challenging time.
Brooks Koepka's relationship with his mom
According to the Times Herald, before Jakows gave birth to Koepka she had a career as a TV news anchor in Florida. She kept her maiden name for her career but later divorced Koepka's father. Always supportive of her son's career, Jakows even surprised him at the 2018 U.S. Open to see him win.
According to The Gleaner, Koepka's reaction to his mom's presence was to ask the rather understated question of, "How are you?" Jakows said this was par for the course for Koepka: 
"He is very low-key. But there are random things that happen throughout the year that are a ton of fun. He'll say, 'Oh, we're going on vacation.' And then we'll be on vacation. We don't necessarily follow calendar holidays, but there are Brooks' holidays nonetheless and they are fun."

Denise Jakows on her son, Brooks Koepka
The support of his mom is no doubt a big factor in what helped make him such a great pro golfer. But Koepka was forced to put his career in perspective when the family got some shocking news while he was still an amateur. 
Denise Jakows' breast cancer diagnosis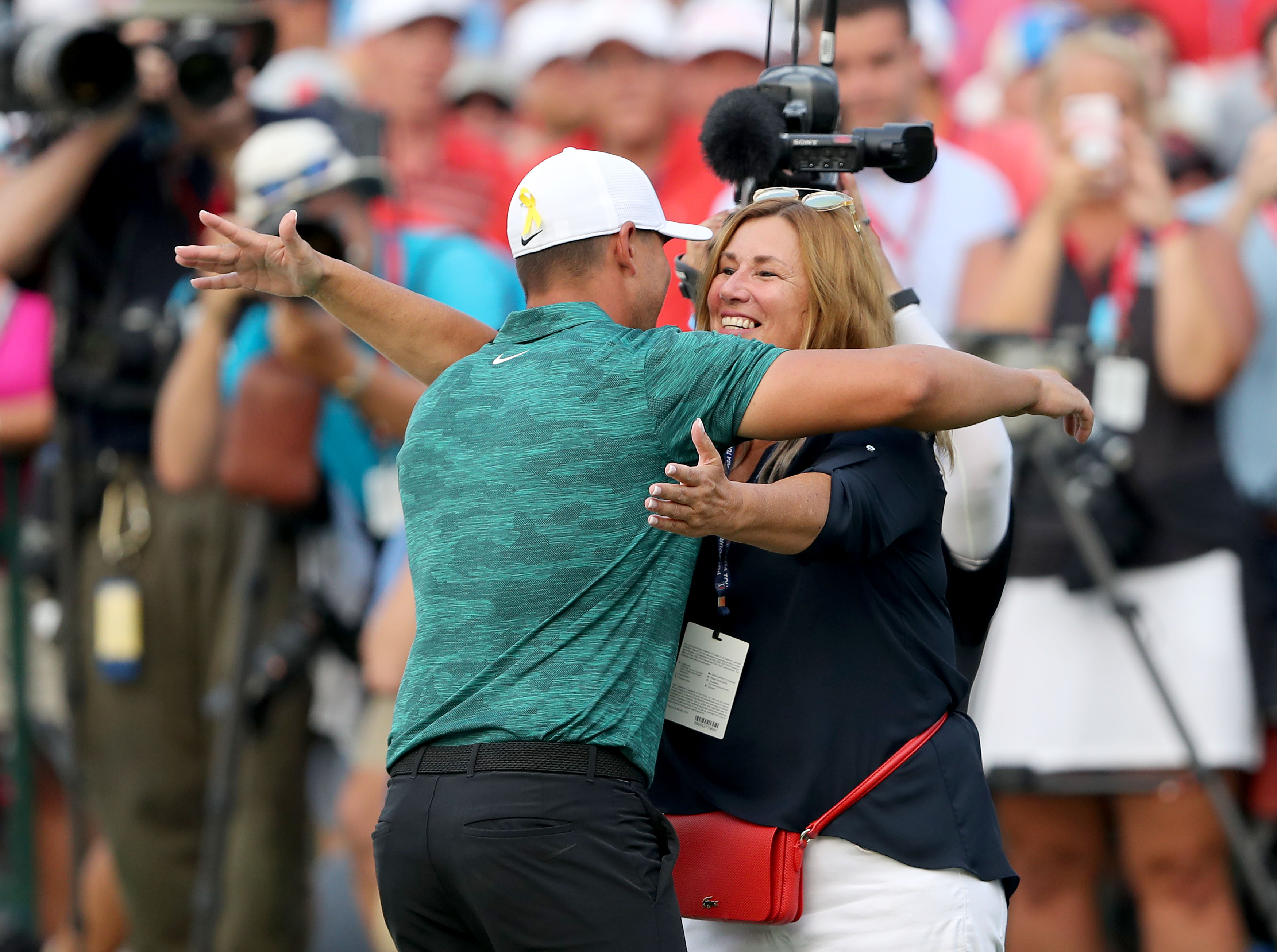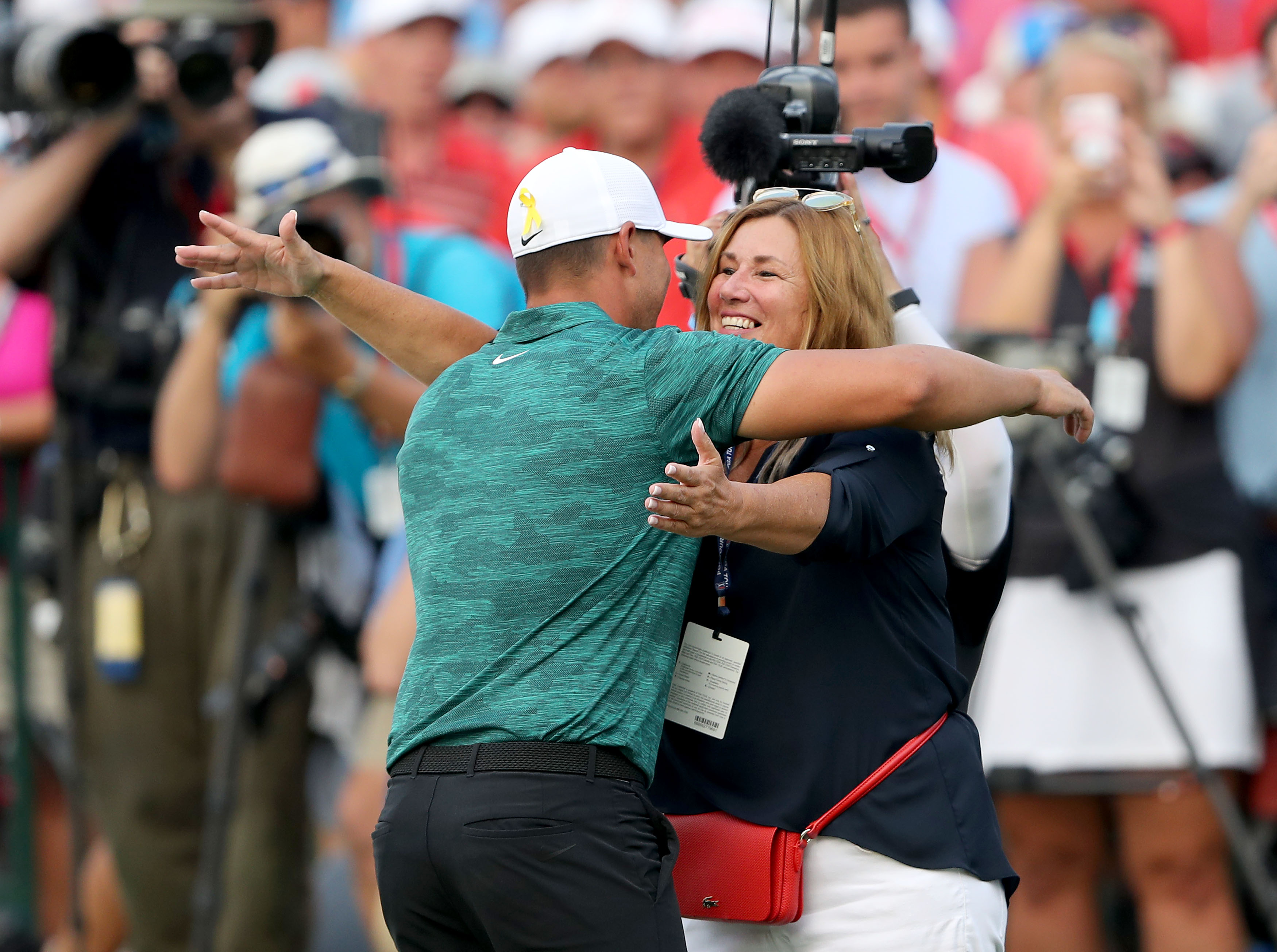 According to a Golf Week story, doctors diagnosed Jakows with breast cancer in 2011 while Koepka was angling for his first collegiate victory. Breast cancer is a terrible disease that impacts way too many women and families every year, and now Jakows and Koepka found it at their doorstep.
As hard as it was for Jakows, it was also difficult for the entire family. Koepka in particular took the news hard. It made it much more challenging for him to focus on his golf career. Of course, in Koepka's opinion, this also put his athletic achievements and career into the proper perspective. He put a pink ribbon on his hat in support and said at the time: 
"Golf was a lot less important … I wore that hat almost every tournament (for the rest of the season). It was just showing her that I was supporting her. I didn't talk to her much about it, but I wanted to show her that I was thinking about it."
So how did Jakows respond to this horrible obstacle? 
How Brooks Koepka's mom whipped breast cancer
Breast cancer claims the lives of countless brave women every year, women who stand up and fight as hard as they can against it. It just so happened that through sheer will, perseverance, and some luck, Jakows was able to beat breast cancer and soon after became cancer-free. This was obviously tremendous news for Koepka and the entire family. 
The experience certainly helped change Koepka's approach to golf, helping him better understand what really matters in life. He told Golfworld in an interview that it encouraged him to ease up a little bit:
"It made me figure out that life can go pretty quickly, so enjoy it…Make people laugh, make the best of things. Maybe not take things as seriously."
Koepka has spent the first part of his career proving that he's one of the best golfers in the world. If Jakows' bravery is any indication, there should be no doubt where he got his grit and determination from.