Browns at Bengals: 4 Things to Watch for on Thursday Night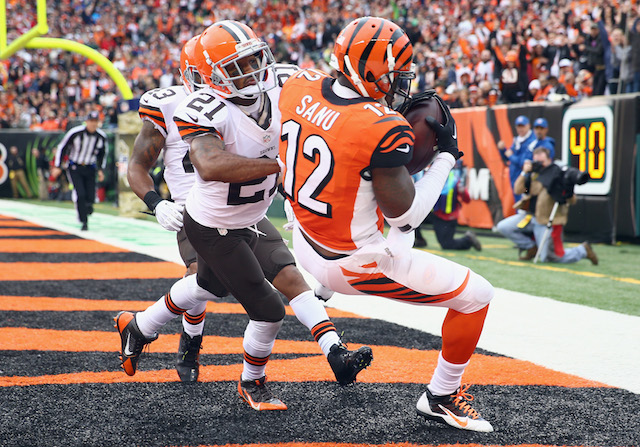 In Week 10, the Thursday Night Football matchup is the first of two rounds in the battle for Ohio in 2014. On paper, the Cincinnati Bengals and Cleveland Browns look nearly identical.
Record: Cleveland (5-3), Cincinnati (5-2-1)
Average points scored per game: Cleveland (23.1), Cincinnati (24.3)
Average points allowed per game: Cleveland (21.1), Cincinnati (23.4)
Total yards per game: Cleveland (352), Cincinnati  (362)
Passing yards per game: Cleveland (241), Cincinnati (240)
Rushing yards per game: Cleveland (111), Cincinnati (121)
Total yards allowed per game: Cleveland (392), Cincinnati (395)
Passing yards allowed per game: Cleveland (252), Cincinnati (255)
Rushing yards allowed per game: Cleveland (140), Cincinnati (140)
Throw in the fact that the Browns and Bengals are separated by roughly 250 miles. This is a game with major playoff implications between two AFC North division contenders. The fact that they are located in the same state only adds fuel to the fire that will already be burning in a game of this magnitude. The first game between these divisional and geographic rivals will be played in Cincinnati. Here's a look at four things to watch for on Thursday night.
All statistics are courtesy of Pro-Football-Reference.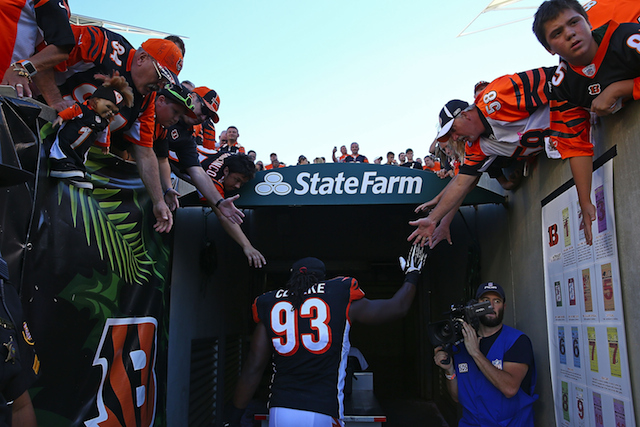 Will Cincinnati's home-field advantage be relevant against another team from Ohio?
The Bengals are 4-0-1 at Paul Brown Stadium in 2014. The Cincinnati offense has been outstanding at home in 2014, averaging nearly 31 points per home game. Its defense hasn't been far behind, giving up just over 20 points per home game. Likewise, the Browns have been a much better home team than a road team in 2014. They come in with a 1-2 road record for the season and have lost their last five games at Paul Brown Stadium.
The Browns are in somewhat uncharted territory as playoff contenders this deep into the season. They are currently six-point underdogs in this game, and nobody really knows how quarterback Brian Hoyer and rookie head coach Mike Pettine will respond to the big stage. This is the type of game that with a win could catapult a very young Browns squad into a playoff run sooner than most experts expected.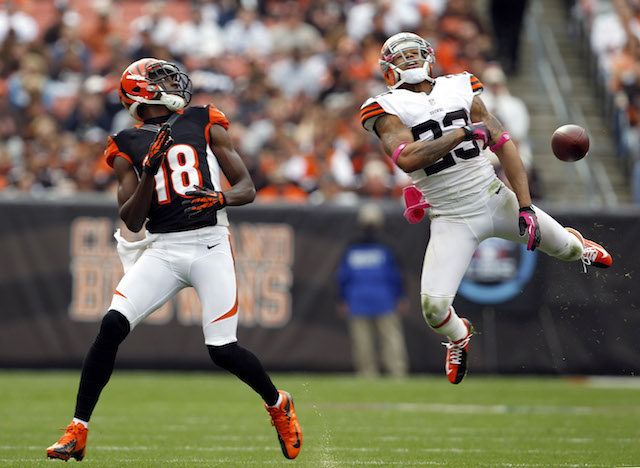 A.J. Green versus Joe Haden
It's not very often that football fans get to see two elite players in a head-to-head matchup, but that is exactly what we will see Thursday night when Bengals wide receiver A.J. Green and Browns cornerback Joe Haden battle it out. These two All Pro-caliber players have been going against each other since their days as SEC standouts at Georgia (Green) and Florida (Haden). They have matched up five times as pros, with the two most recent showdowns going in favor of Haden. In their five NFL games against each other, Green has totaled 14 catches for 283 yards and two touchdowns. Those would be solid numbers for some guys, but not for a player of Green's caliber. With Green nearing full strength, expect a matchup with Haden to bring out the best in him. The same can be said for the ultra-competitive Haden.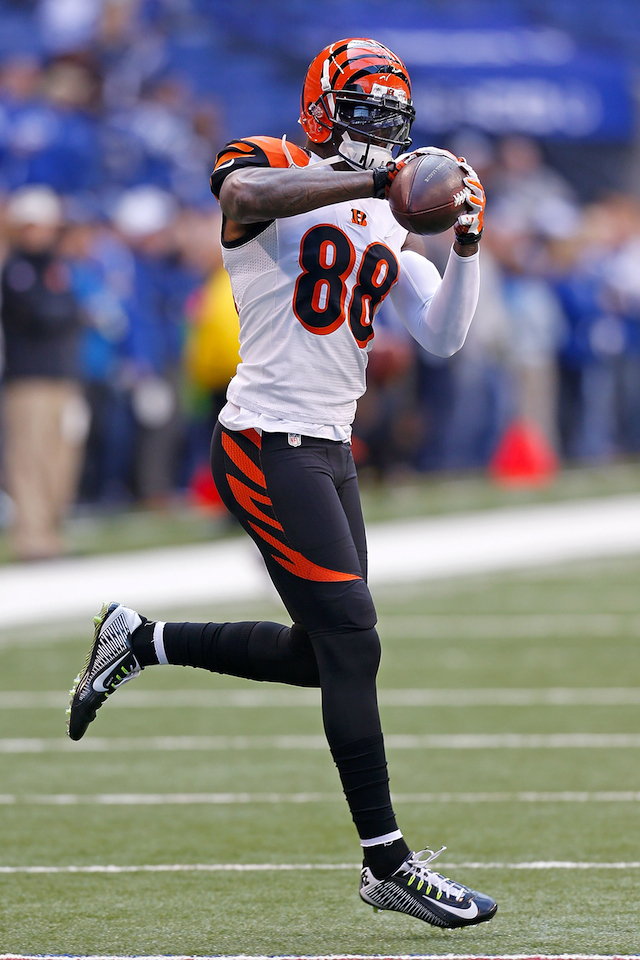 Will Greg Little really "make someone [the Browns] pay" for cutting him?
In an interview on Tuesday, Greg Little made it clear that he has a Texas-sized chip on his shoulder that has been there since the Browns released him in May. He is on a personal mission to make his former team "pay," but with a limited role in the Bengals' offense, this will be a difficult mission to complete. While Little is an extremely talented athlete, he has struggled with drops and overall consistency during his brief NFL career. In his two games with Cincinnati, Little has caught four passes for 55 yards — not exactly the kind of numbers that induce fear in opposing defenses. But who knows, maybe a game against the team that gave up on him will be enough to bring out the explosive talent that made Little a second-round draft pick in 2011.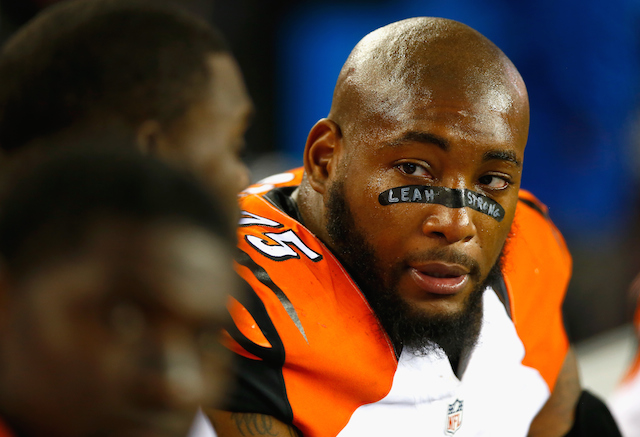 Leah Still getting to see her father play for the first time
For those that are fed up with the Ray Rice and Adrian Peterson-types of stories that have dominated NFL headlines in 2014, the game on Thursday night will be the setting for another chapter in one of the greatest feel-good stories in NFL history. A lot has been written about the Cincinnati Bengals signing Devon Still to the practice squad so his daughter, Leah, who is in a battle with stage 4 pediatric cancer, would be covered by the league's health insurance plan.
Still eventually worked his way up to the Bengals' active roster, and Thursday night will be the first time Leah gets to see her father play. On top of that, Leah will be a part of a ceremony at the end of the first quarter during which the Bengals will be presenting a check to the Cincinnati Children's Hospital for more than $1 million to go toward pediatric cancer research. To make this donation even more special, the money was all raised through sales of Still's No. 75 Bengals jersey. Still's jersey became one of the most popular NFL jerseys in terms of total sales since the fundraiser started, with New Orleans Saints head coach Sean Payton even purchasing 100 jerseys.