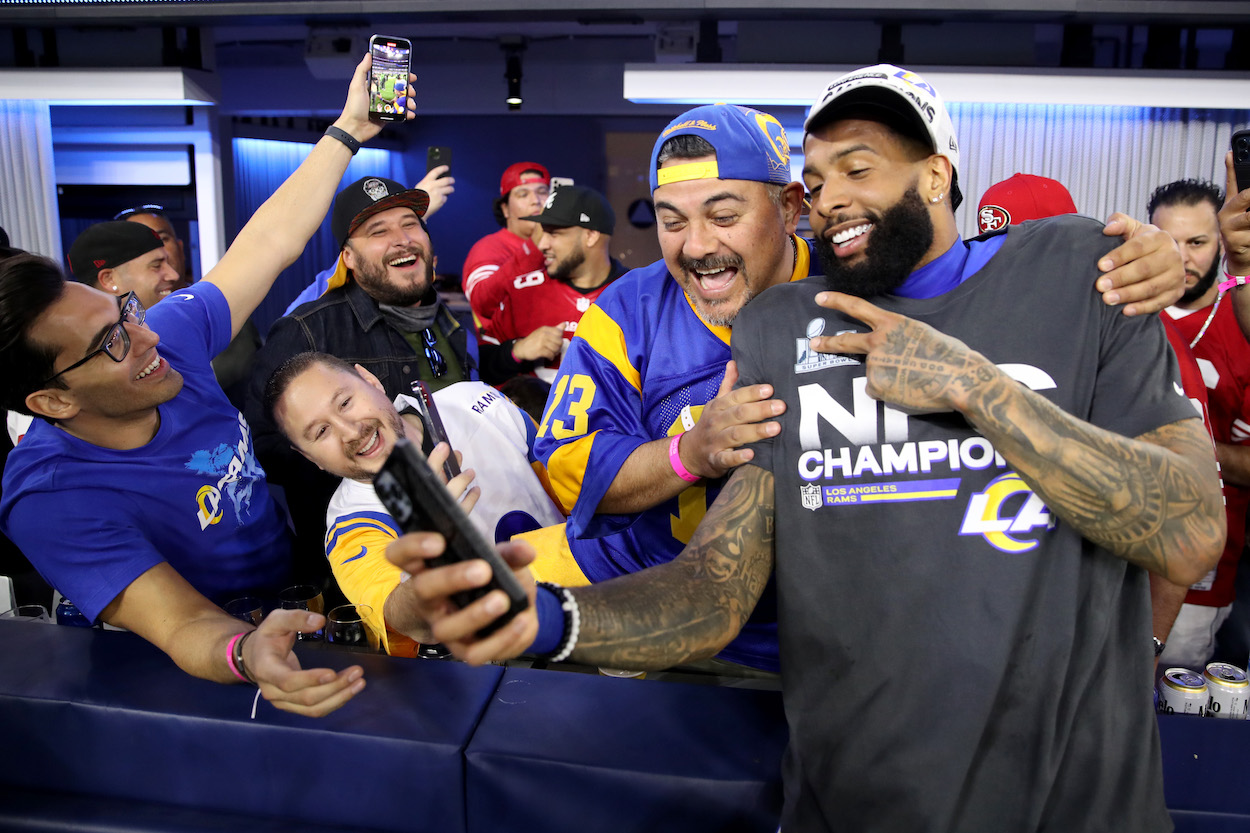 The Browns Need to Think Twice About Baker Mayfield Following Odell Beckham Jr.'s Super Bowl Appearance
The Browns need to have second thoughts about QB Baker Mayfield following Odell Beckham Jr.'s run to the Super Bowl.
Current Los Angeles Rams wide receiver Odell Beckham Jr. is just over a week away from competing in his first career Super Bowl. Since joining the Rams, he's played a crucial role in their success, scoring six total touchdowns. However, rewind to just a few months prior, and Beckham Jr.'s status while playing for the Cleveland Browns wasn't as clear.
For a while, a good chunk of NFL fans and reporters were blaming OBJ for the Browns' struggles. Most notably, they blamed OBJ for the struggles Browns quarterback Baker Mayfield was experiencing. Many fans actually rejoiced at the news Beckham Jr. was being released after the NFL trade deadline.
Odell Beckham Jr. is an elite wide receiver
Whether you like OBJ as a person or not, it's becoming downright impossible to ignore his on-field talent and production. After joining the Rams, he quickly showed flashes of his previous, dominant self from his New York Giants days.
Beckham Jr. racked up 305 yards and five touchdowns during seven regular-season starts with LA. He nearly matched his regular-season yards total in three playoff games, recording 19 catches for 236 yards.
It's worth pointing out that OBJ is playing second fiddle to Cooper Kupp. His numbers would likely be far more impressive if he were the number one option in LA. However, his ability to assume WR2 duties for the team's betterment is impressive nevertheless.
No matter how you slice it, Beckham Jr. is proving to everyone that he is still a force to be reckoned with at wide receiver — something people were questioning while he played for the Browns.
The Browns need to be taking note of OBJ's resurgence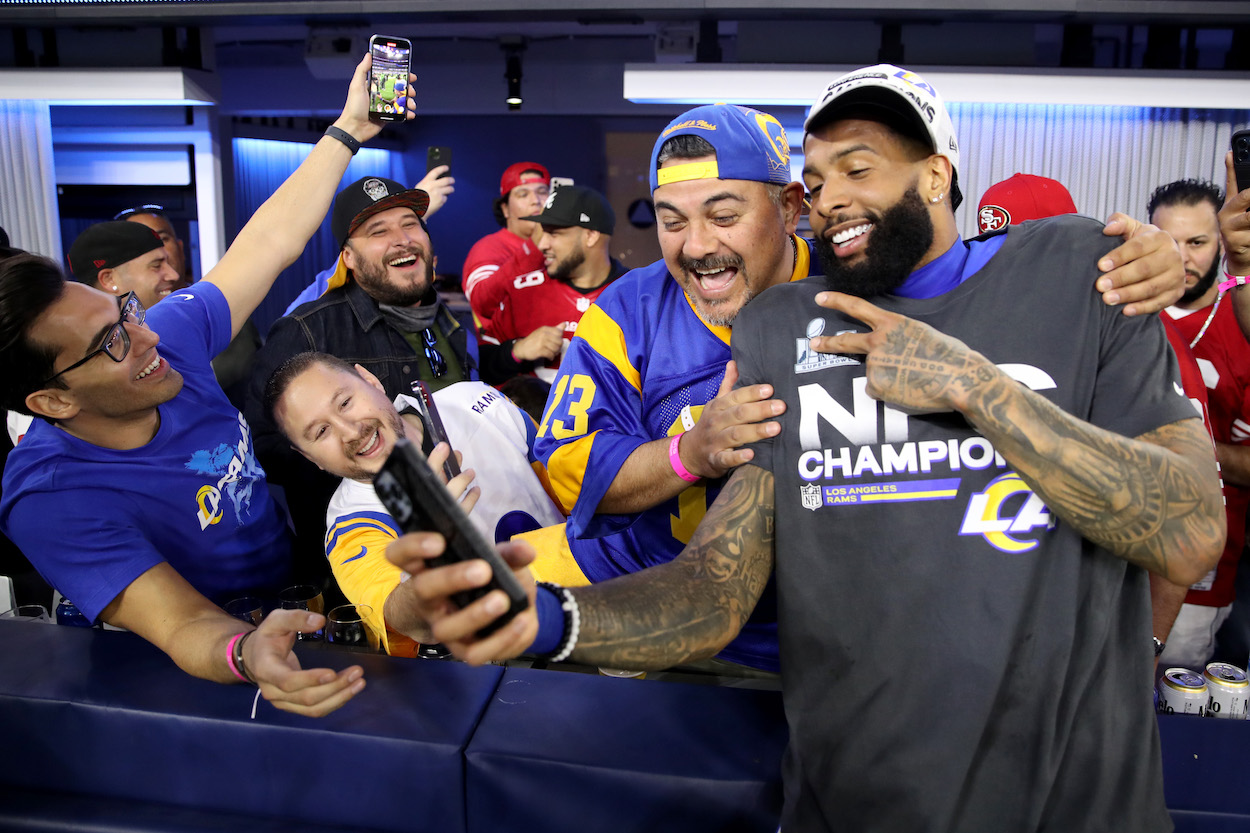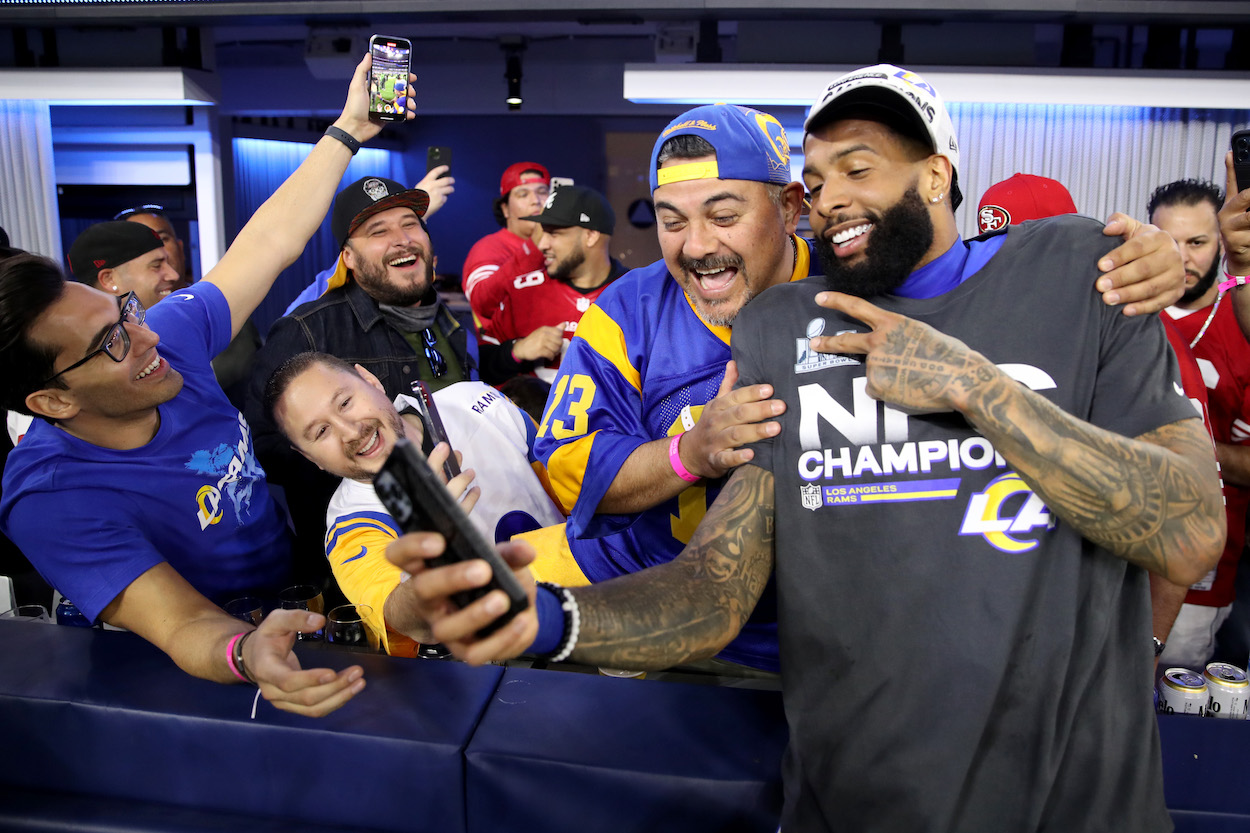 A lot went on behind the scenes in Cleveland, which led to Beckham Jr.'s departure. However, at the root was a poor relationship between Baker Mayfield and OBJ.
Despite the Browns' best efforts, the two players could never get on the same page. This led to Odell Beckham Sr. releasing a video criticizing Mayfield before his son's departure while the Browns doubled down on their quarterback position. Cleveland is currently expected to see Mayfield return under center in 2022.
However, OBJ's quick resurgence in LA should be piquing the Browns' interest. Why is he experiencing so much success after getting away from Mayfield?
The Browns should consider pivoting off Mayfield sooner than later
Barring a miraculous bounce-back season from Mayfield in 2022, it feels unlikely he'll be earning a massive extension from the Browns. However, it does appear Cleveland intends to give him one final season to prove his worth.
The question is, why? Why should the Browns give Mayfield a fifth season to show he can be a starter in the NFL? The quarterback position is only becoming better in the AFC with the emergence of Josh Allen and Joe Burrow, and the Browns already gave Mayfield one stab at throwing to a pair of elite wideouts (Jarvis Landry and Beckham Jr.).
At some point, the Browns need to get honest about what they have under center and start looking for external upgrades. The longer they push this conversation off, the less time they're going to have to find a replacement.
All stats courtesy of Pro Football Reference.