Browns QB Baker Mayfield Looks Ready for His Last Chance to Prove Himself
Baker Mayfield is no stranger to big expectations. He talked a lot of trash in college playing for the University of Oklahoma, and more often than not backed it up. Right now he's still viewed as one of the more promising young stars at quarterback in the NFL.
But any way you look at it, Mayfield slipped somewhat in his second year with the Cleveland Browns. Will he be ready to return to form in his third year? There's one reason why some fans think that may be the case. 
Baker Mayfield's promising rookie season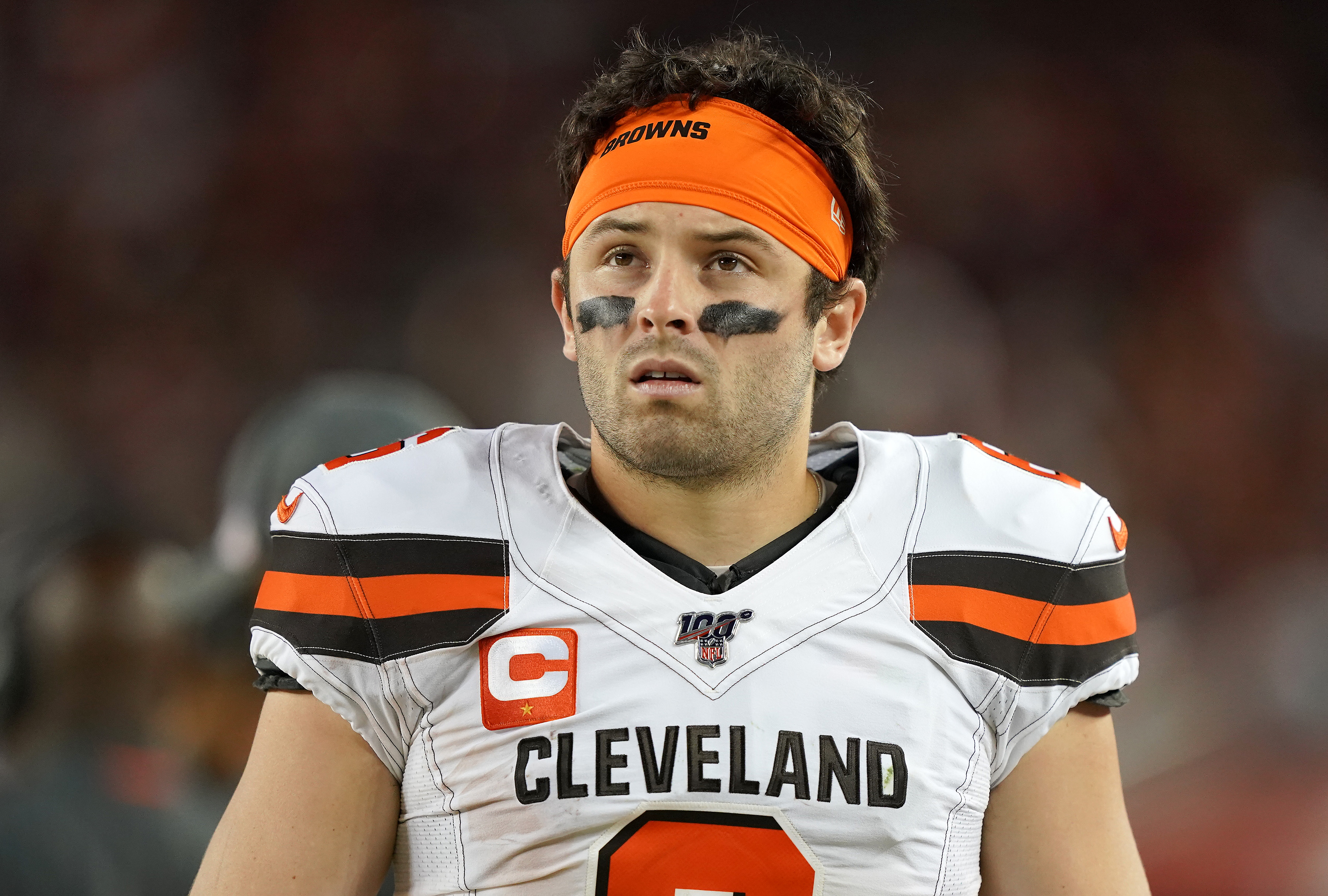 The Browns made the somewhat shocking decision to make Mayfield the number one overall pick in the 2018 NFL Draft. In college, Mayfield was known for his brash behavior and cocky attitude.
It was a gamble, for sure, but if any team was in need of a little swagger, it was Cleveland. This was a franchise that had gone two seasons under Hue Jackson winning one game, total.
The pressure on any quarterback taken number one overall is immense. For Mayfield, it was even more than that. He wasn't being looked at to resurrect a moribund franchise. He was being asked to reverse decades of incompetence. That's a tall task for anyone, no matter how talented. 
During the 2018 season, Mayfield gave Browns fans their first glimmer of hope in years. He led the team to a 6-7 record in his starts. For most teams, six wins in 13 games might appear substandard. For a win-starved city like Cleveland, they may as well have thrown Mayfield a parade.
According to Pro Football Reference, Mayfield threw for 27 touchdowns and 3,725 passing yards in his rookie year. 
A disappointing sophomore campaign
RELATED: Why NFL Fans Don't Love Baker Mayfield Anymore
2019 saw even bigger expectations for Baker Mayfield. The team acquired star wideout Odell Beckham Jr. in a trade with the New York Giants. Now goals for the franchise and Mayfield shifted considerably.
Rather than being happy just to win a few games here and there, they were talked about as potential dark horse Super Bowl contenders. At the very least, many fans expected them to vie for the AFC North division crown. 
Yet again, the Browns underperformed, however. Mayfield won the exact same number of games he had in 2018, but lost even more. In his first full season as a starter, he led the team to a 6-10 record.
The Mayfield-Beckham connection didn't take off quite the way they expected it would. The quarterback threw for fewer touchdowns (22) and more interceptions (21) in a largely forgettable year. 
So why is it that some Browns fans are hopeful (yet again) for Mayfield to rebound strongly in 2020?
Why Baker Mayfield appears ready for a comeback
RELATED: Is Baker Mayfield Good or Is He the Next Tim Tebow?
If social media is any indication, Mayfield is taking his off-field conditioning seriously in an attempt to return to his rookie season form.
Total Pro Sports reported that Browns fans were excited at social media pictures of a slimmed-down Mayfield. Regardless of how he and the team performed last year, this has to be an encouraging sign. Mayfield was certainly never in bad shape, but dropping a few pounds should certainly help him feel better and stay healthier.
Mayfield wasn't the only reason for the Browns' failures last year and he won't be the only reason they're successful this year if they turn it around. But there's no denying he'll play an integral role. With a new coaching staff in place, Mayfield and the Browns are still in a solid position to succeed.
Despite his injury issues, Beckham is still one of the game's elite wide receivers. If he and Mayfield can stay on the field and stay in sync, there's no telling what they can accomplish. From the looks of Mayfield's new and improved physique, he's doing his part.