NFL: Is the Browns' Trade for Odell Beckham the Best Move in Cleveland Sports History?
The Cleveland Browns trading for Odell Beckham, Jr. gave them one of the best wide receivers in football. It also brings a bona fide superstar to Cleveland. Beckham is a game-changing player in the prime of his career. But is trading for Beckham the best acquisition in Cleveland sports history? Let's take a look at some other great Cleveland sports moves and see how they compare to the Beckham deal.

Cavs select LeBron James with the number one pick
LeBron James is without a doubt the best and most important athlete in Cleveland sports history. Along with becoming the league's best player, he brought a championship back to Cleveland while giving so much back to the community.

The Cavs were incredibly lucky to win the 2003 NBA draft lottery, enabling them to take the Akron-born James with the first overall pick. Picking LeBron is definitely the most important move in Cleveland sports history.

It's hard to call it the best move, however, as James was the consensus number one pick that year. Any team that landed the pick would have chosen LeBron without hesitation. The Cavs simply made the right move to pick one of the all-time greats, instead of, you know, making an all-time terrible draft pick as the team did a few years later.

Browns selecting Bernie Kosar in the supplemental draft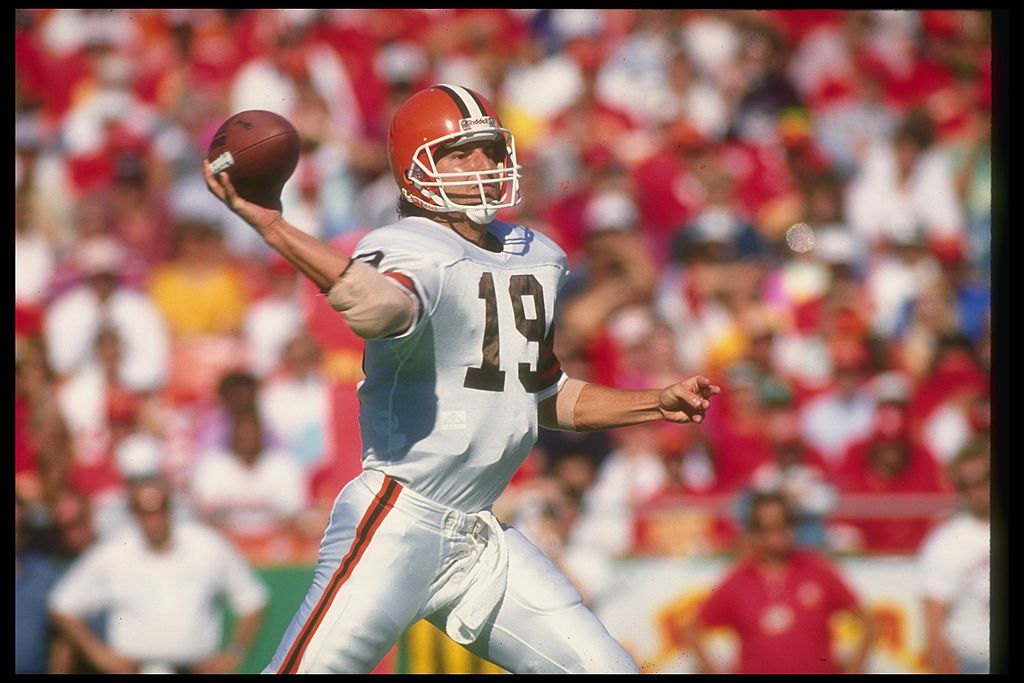 LeBron wasn't the only draft pick that helped shape Cleveland sports. The Browns selected Miami Hurricanes QB Bernie Kosar in the NFL's 1985 supplemental draft. Kosar elected to go to the supplemental draft over the normal NFL draft, where he would have been selected by the Minnesota Vikings. Instead, he went to his hometown team in Cleveland.

Kosar became the most successful QB in Browns history (at least to this point), leading them to three AFC title games in four years. He ended his career throwing for 140 touchdowns and 25,218 yards. Baker Mayfield and Beckham may go on to have bigger careers when it's all said and done, but Kosar will always be a big piece of Cleveland sports history.

Cavs Trade for Kevin Love
When LeBron James returned home to the Cavs in 2014, he made it clear he wanted to win now. That's why the team went out and made a deal for star Minnesota Timberwolves forward Kevin Love. Love brought an inside presence to the Cavs, but he also brought a few things most big men don't, namely superior outside shooting and great passing ability.

Love is still in Cleveland despite LeBron leaving for L.A., and some argue he's underwhelmed in his Cavs career. It's impossible to argue that he wasn't a good acquisition, however. Love's great defensive play and 14 rebounds in an NBA Finals Game 7 win over Golden State were critical to the Cavs' victory.
Browns trade for Frank Ryan
In 1962 the Browns traded two draft picks for QB Frank Ryan. Ryan may not be a household name, especially for modern-day football fans. He does have the distinction of being a champion. Ryan led the team to their last NFL Championship in 1964.

Indians trade for Corey Kluber
In 2010, the Cleveland Indians landed pitching prospect Corey Kluber in a three-team deal with the Cardinals and Padres. Kluber has been nothing short of fantastic, winning two Cy Young Awards and nearly 100 games for the Tribe since the trade.

Too soon to tell if Beckham deal is the best ever for Cleveland sports
It's hard to evaluate the importance of the Beckham deal as he has yet to play a minute for the Browns. If you extrapolate the rest of his career based on his past performance and assume no major injuries, however, it appears as though only one acquisition in Cleveland sports history would surpass Beckham's — the Cavs drafting LeBron.
Because the LeBron draft pick was inevitable no matter who was picking number one, it's safe to say that if Odell Beckham continues on his current career path, then he could become the greatest acquisition in Cleveland sports history.