Bruce Arians Confirmed That Tom Brady Wanted to Win This Super Bowl to Send a Message
The narrative around Tom Brady's incomparable NFL success has coalesced in a somewhat historical manner. The Tampa Bay Buccaneers, talented but rudderless before Brady's entrance, looked just as lost with him during the middle of this season. The Kansas City Chiefs were favored going into Super Bowl LV. Patrick Mahomes was, broadly, the heir apparent to Brady's fading reign over the NFL.
Yet when it was all said and done, the narrative effortlessly shifted. Some observers quickly pivoted to chalking up Brady's seventh ring as almost banal. But considering all the context, including Brady's own mediocre showings during the playoffs, what the Bucs did to the Chiefs was nothing short of shocking. It might have happened, in part, because Brady was insistent on sending a message.
The Tampa Bay Buccaneers fought an uphill battle all year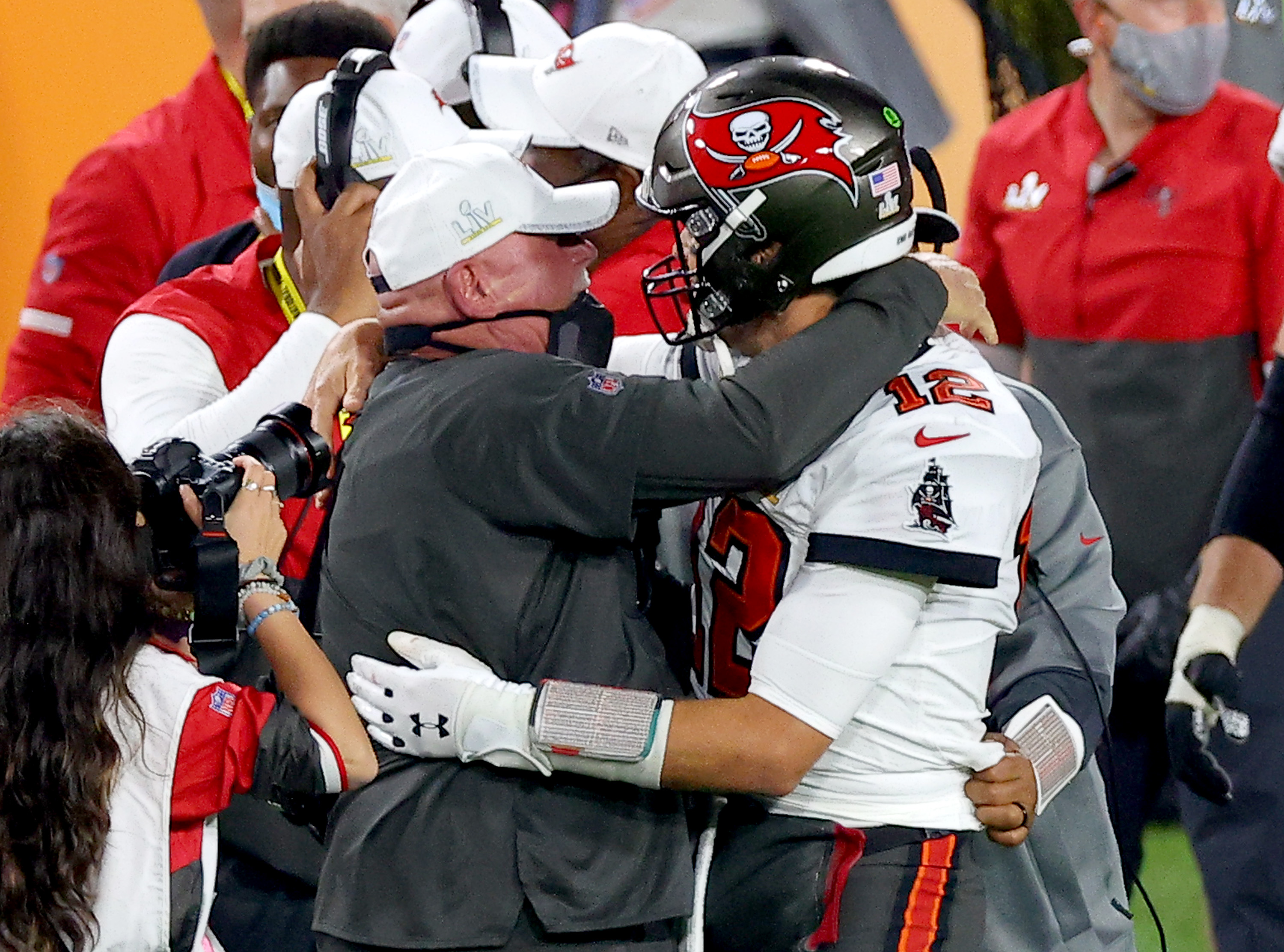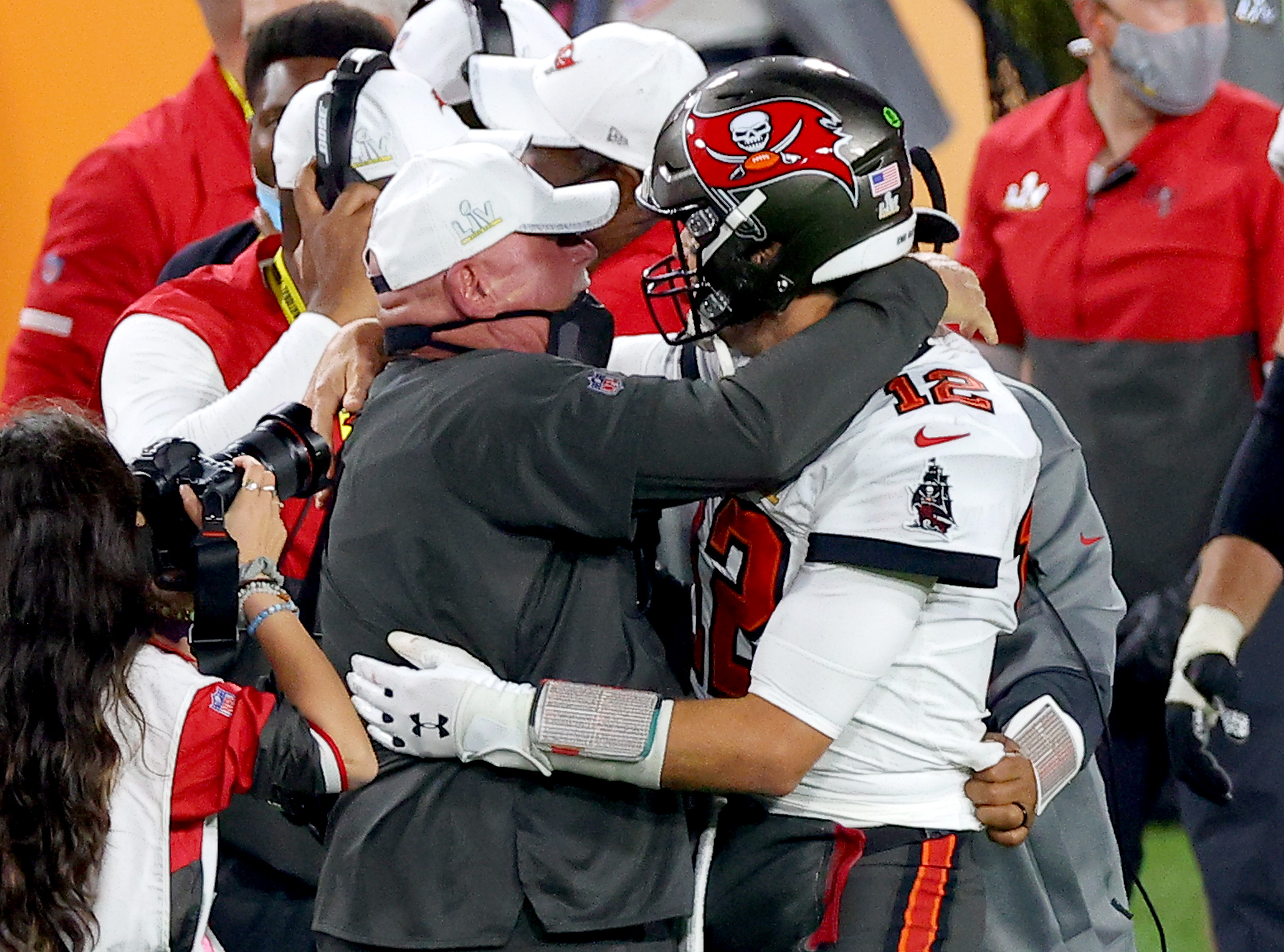 The Bucs were not Super Bowl favorites, least of all before they managed to climb the tall ladder to the actual game. As one example, they lost a crushing defeat to their divisional rival the Saints, as Fansided reports.
That 38-3 blowout against the New Orleans Saints was just late enough in the season that fans started losing hope. From there, the team's fortunes turned around, as if they figured something out. That something was mainly defense.
Defensive coordinator Todd Bowles went with a back-to-basics approach with his youthful defensive line. He is probably the single figure most responsible for the Bucs' turnaround. The front of Jason Pierre-Paul, Shaquil Barrett, Vita Vea, Ndamukong Suh, and more all turned their attention to a straightforward task: rush the QB. Don't let him release the ball with any accuracy. Be relentless in this pursuit.
It worked and pushed Tampa through the playoffs. Even as Brady gave up more interceptions than normal, threw more incompletions than normal, they were still in a position to win. Even with all that, though, the Chiefs were widely perceived to be on another level.
Super Bowl LV itself was a strange game. The first half was marred by constant intervention by the referees, mostly against the Chiefs. Mahomes and company have a knack for coming back from behind, though.
By the third quarter, the game was all but over. Brady was simply too consistent, and the Buc defense was historically overpowering.
Tom Brady's greatness stems from his connection to his teammates
When the New England Patriots declined to pay Brady his market value, the then-six time Super Bowl champion simply took his ball and headed south.
He did so, according to a Sports Illustrated interview with head coach Bruce Arians, with a chip on his shoulder. He wanted to prove that he could win without his previous front office structure behind him. But he had no intention of doing so without some familiar help.
To make it all work, Brady insisted on bringing a couple high-profile friends along. The Buccaneers offensive line happily welcomed new members who, just a year earlier, were out of the league.
Rob Gronkowski and Antonio Brown would, months later, make their mark in the history books as Brady's targets in Super Bowl LV.
Tom Brady set out to prove he could win under a different kind of coaching regime
In Tampa, Brady found himself in a very different context than the iron-fisted rule of Bill Belichick. Arians openly admitted that he regularly deferred to Brady's decision-making, and gave him room to coach, Sporting News reports.
Ego wasn't the point, as was often the case in Brady's dealings with Bill Belichick. Building camaraderie between a young and talented core, and filtering that into wins, was the team's mission statement.
Allowing Brady's voice to matter not just in the locker room, but on the sideline, paid off handsomely. The Chiefs didn't just fall to the Bucs. They were crushed, the normally brilliant Mahomes unable to score a single touchdown.
On Brady's end of the ball, none of the shakiness of the previous two games was evident. He saw his defense giving him the opportunity, and he sealed Kansas City's fate until the fourth quarter had the feeling of witnessing a bloodbath.
Brady was able to deliver his stern message to the NFL that he didn't need Belichick on his side to win a Super Bowl.