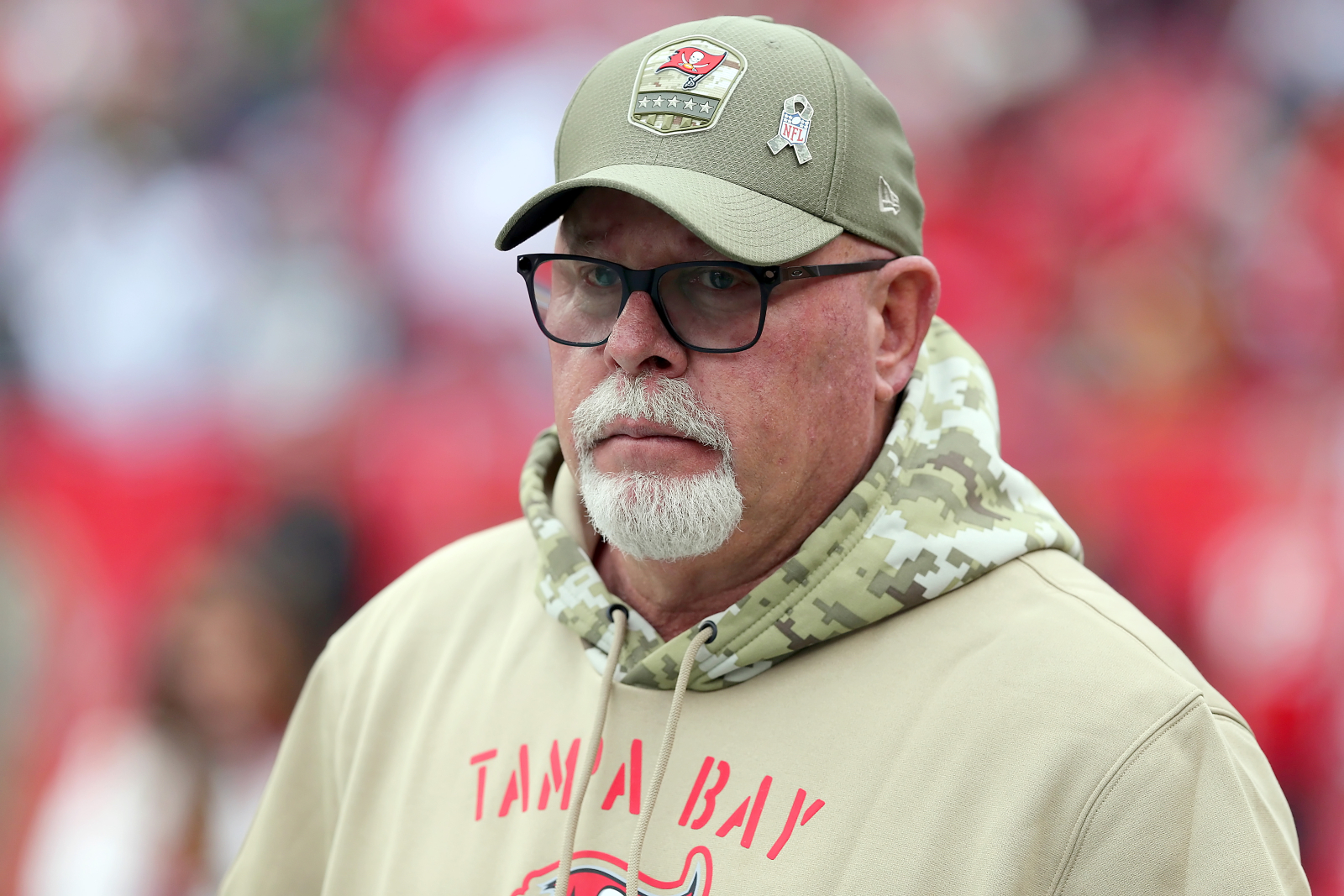 Bruce Arians Finds Himself in an Awkward Situation With Antonio Brown
Bruce Arians is now Antonio Brown's head coach on the Buccaneers. Arians actually finds himself in an awkward situation now.
Antonio Brown has agreed to a contract with the Tampa Bay Buccaneers after not playing since September 2019. In Tampa, Brown teams back up with Tom Brady, who he played with in one game on the New England Patriots last season. He also reunites with Bruce Arians, who was his offensive coordinator for a couple of seasons back when he played on the Pittsburgh Steelers.
However, due to some past comments, Arians now finds himself in an awkward situation with Brown.
Bruce Arians was Antonio Brown's offensive coordinator
From 2007 through 2011, Arians was the offensive coordinator for the Pittsburgh Steelers. During those years, Pittsburgh went to two Super Bowls, winning it all in 2008. His offenses were pretty good in those years too, ranking in the top 12 in points in three of those five seasons.
Brown went to the Steelers in the 2010 NFL draft and ultimately played under Arians in 2010 and 2011. After not having much of a role on the offense in 2010, Brown earned a Pro Bowl selection in 2011, as he caught 69 passes for 1,108 yards and two touchdowns.
After Arians left Pittsburgh following the 2011 season, Brown went on to become one of the top wide receivers in the NFL. He earned seven Pro Bowl selections while in Pittsburgh and four First-Team All-Pro selections.
However, the Steelers traded him after the 2018 season following some locker room drama that led to Brown skipping the season finale. Pittsburgh traded him to the Raiders, but following some more drama in Oakland, the Raiders then released him.
Brown later signed with the New England Patriots but ended up facing a federal lawsuit that alleged he sexually assaulted his former trainer, according to Business Insider. He also had another woman tell Sports Illustrated that he allegedly sent her "intimidating" text messages, in addition to allegedly making an unwanted sexual advance toward her in 2017.
The Patriots then released him after he played in only one game with them in 2019. He has not played since and was later suspended eight games by the NFL after pleading no contest to a felony burglary with battery charge, according to ESPN. The charge was related to an incident in January with a moving truck company.
Bruce Arians previously made comments about the receiver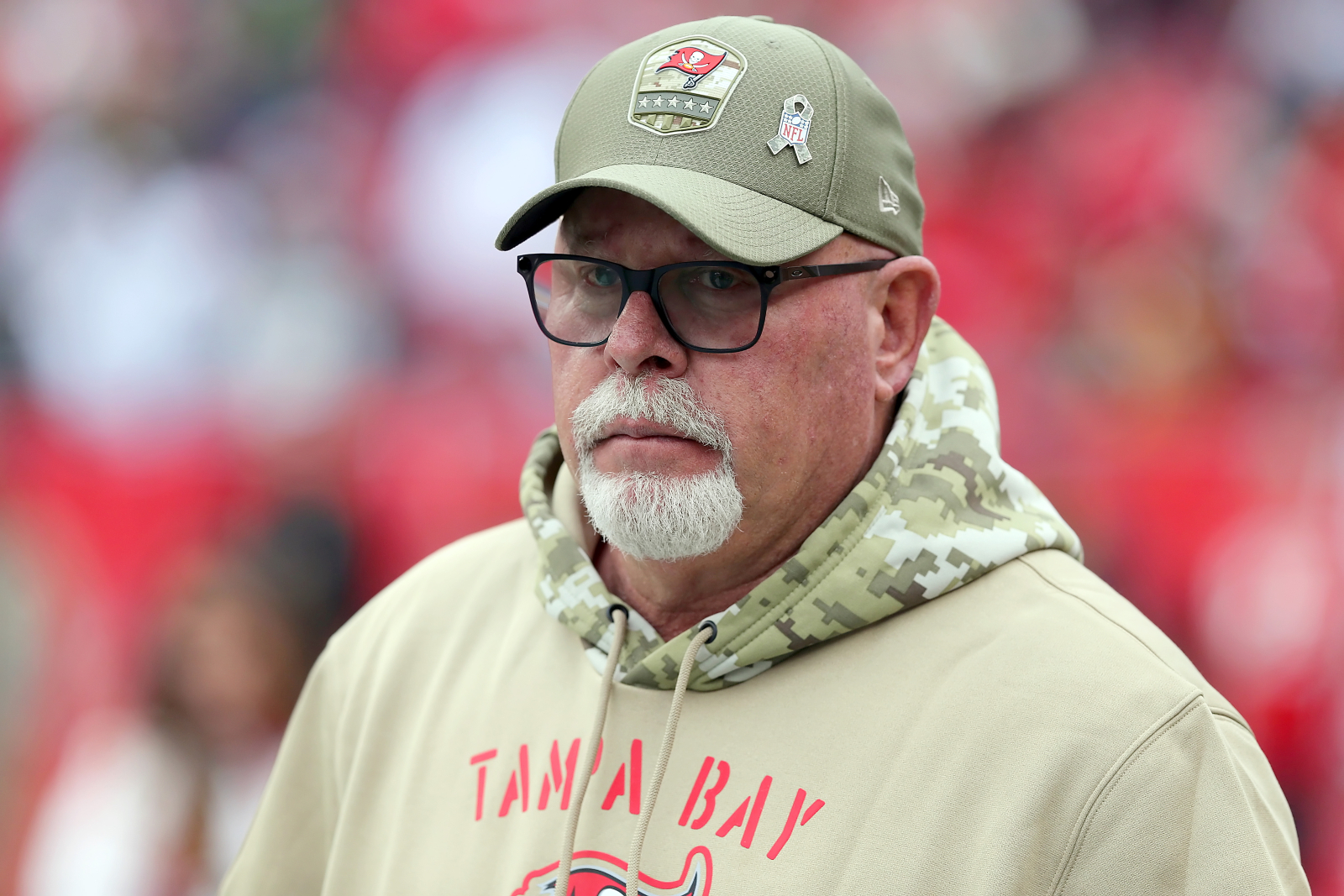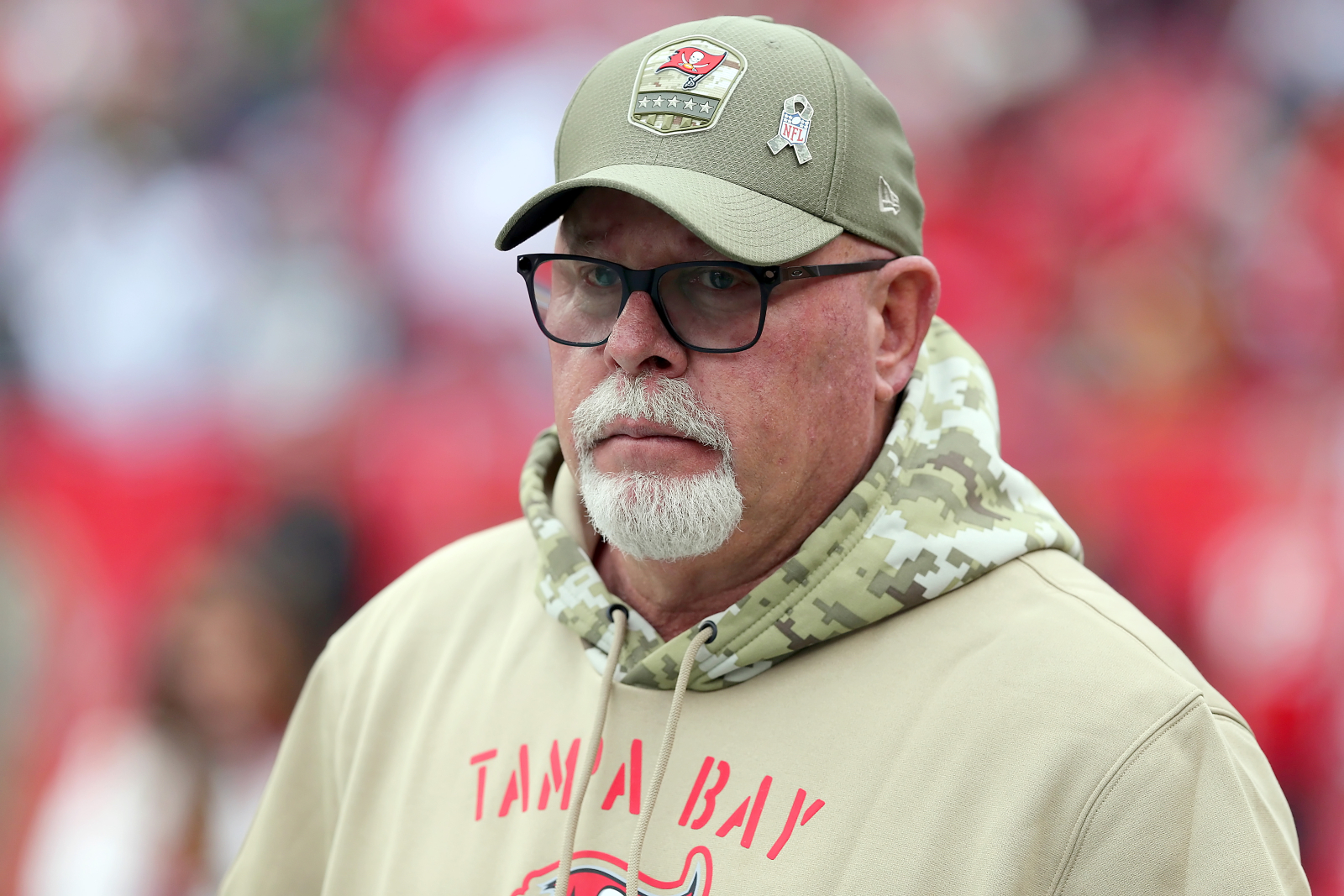 In January 2019, when the Steelers had not yet traded Brown, Arians — who had just become the Buccaneers' coach — said this about the star pass-catcher.
"There's too much miscommunication, too much … diva," Arians said on The Adam Schefter Podcast, according to ESPN. "I've heard so many stories — I like Antonio. He plays as hard as anybody on Sunday, and he practices hard. He's just gotta make better decisions off the field, be on time, do some of those little things."
According to ESPN, Arians also told Schefter that Brown wasn't the same person he saw when the Steelers drafted him in 2010.
Brown then responded on Twitter.
"He didn't draft me he drafted [Emmanuel Sanders], same guy who missed rehab to go on networks to talk about me on situation he have zero clue! Arians now wears kangoo hats [and] glasses," Brown tweeted. "But ima diva! Done seen it all, then they say we friends. Stop [lying]."
Then, after the Buccaneers signed Tom Brady this offseason, Arians ended up getting asked about the possibility of the Buccaneers signing Brown.
"Yeah, it's not going to happen," Arians said on CBS Sports' Tiki and Tierney podcast, per NBC Sports. "Just not going to happen. There's no room. There's probably not enough money, but it's just not going to happen. It's not a fit here."
He also said this: "I just know him and it's not a fit in our locker room."
Bruce Arians is in an awkward situation with Antonio Brown
After those comments, Brown is now on the Tampa Bay Buccaneers. He joins a team that already has Mike Evans, Chris Godwin, Rob Gronkowski, Ronald Jones, and Leonard Fournette. Adding Brown certainly makes them one of the most talented offenses in the NFL, and maybe even one of the most talented offenses of all-time.
So, how will Arians address Brown after making those past comments, including the one where he called him a diva? It is hard to say, but Arians has also been critical of Tom Brady, and it seems that they worked past it. So, it shouldn't be too hard for Arians and Brown to move past everything, especially if the team starts winning with Brown.
Whether they can move past it or not, though, seeing Brown in that offense should be pretty fun to watch.
Stats courtesy of Pro Football Reference