Bruce Arians Rips Buccaneers After Frustrating Loss in Taylor Heinicke-Tom Brady Rematch: 'We're a Very Dumb Football Team'
It has been just a wild NFL season. In Week 10, it was no different. The Tampa Bay Buccaneers and Washington Football Team faced off in an NFC Wild Card game rematch that saw Taylor Heinicke go toe to toe with Tom Brady.
The Buccaneers won that game en route to a Super Bowl. However, this time around, it was all Washington in a stunning afternoon. The defending champions hit a bump in the road at FedEx Field, and head coach Bruce Arians was not happy one bit.
Tom Brady and the Buccaneers lose a tough game to the Washington Football Team
This was an absolute stunner, plain and simple.
A 2-6 Washington team against a 6-2 Buccaneers group. Tom Brady vs. Taylor Heinicke. A beat-up Washington defense that saw Chase Young exit this game.
But that is why you play the games. Brady finished the game 23-of-34 for 220 yards with two touchdowns and two interceptions, while Leonard Fournette had just 11 carries for 47 yards. Mike Evans had only two grabs for 62 yards — one for a touchdown.
On the other side, Heinicke went 26-of-32 for 256 yards and a score. Antonio Gibson found paydirt again — twice — and Washington's defense found a way to frustrate Brady and the Bucs.
It made no sense if we're being honest, but not much has made sense during this strange 2021 NFL campaign.
Bruce Arians doesn't hold back on team's struggles after frustrating loss
It wasn't pretty at all. For the second game in a row, the Buccaneers put a tally in the loss column. This time around, they also had turnovers, and Arians got brutally honest on the team's struggles after the game (h/t Jenna Laine of ESPN).
"It has nothing to do with ability. It's about execution and being a smart football team. We're a very dumb football team. And that's a reflection on the coaches."

Bruce Arians after the Buccaneers loss to Washington
Well, that is some honesty from Arians. It can't just be the coaching, and it doesn't help that Brady threw a pair of interceptions in the first quarter.
Things have not been pretty in Tampa Bay as of late, surprisingly. Sure, they are dealing with several injuries, including Antonio Brown and Rob Gronkowski missing Sunday's contest.
Nonetheless, this team doesn't look like the group that won a Super Bowl back in February. Things have to change for the Bucs, especially with their eyes set on another trip to the Big Game and the NFC being stacked at the top with teams like the Dallas Cowboys, Los Angeles Rams, Green Bay Packers, and Arizona Cardinals.
Arians didn't stop there with the comments, either (h/t Jenna Laine).
 "The stupidity has to go away if we're gonna go anywhere."

Bruce Arians on Buccaneers latest loss
The good news? The Bucs are 6-3.
The bad news? The New Orleans Saints are right behind them in the NFC South standings.
There is a lot of football left and Brady and company are surely set to turn this thing around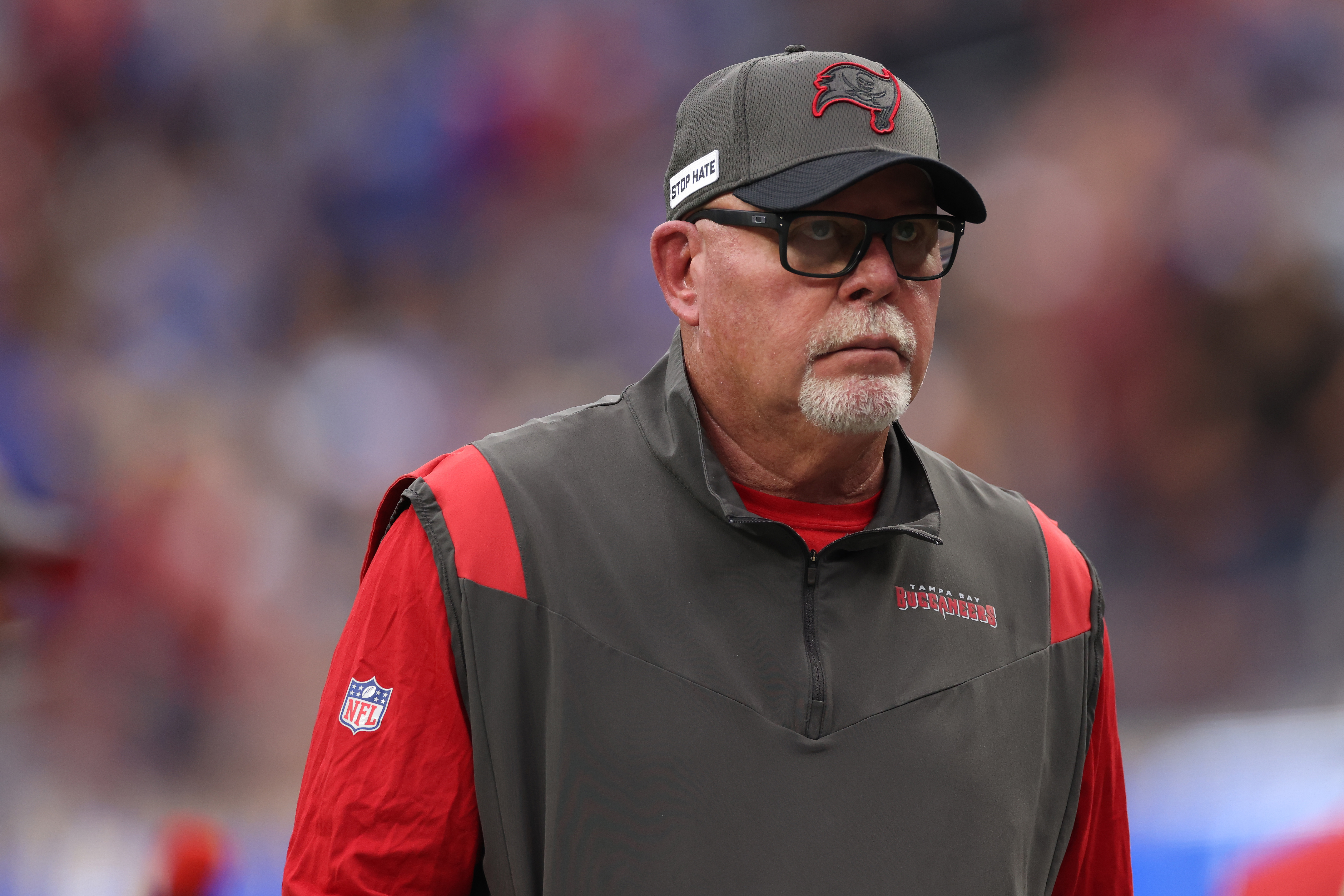 Is anybody ever going to bet against Brady?
When Brown and Gronkowski come back healthy, it will do nothing but help this team. Richard Sherman was ruled out after suffering a calf injury in warmups, and the Bucs should be getting back to full strength soon — or close to it.
Injuries aren't an excuse, however. Angry Brady is not somebody the NFL wants to see, and 6-3 is nothing to be ashamed of.
Things should turn around for the champs, and the remainder of their schedule is very favorable. Tampa Bay plays the New York Giants, Indianapolis Colts, Atlanta Falcons, and the Buffalo Bills over the next four games.
After that, it will be two games against the Carolina Panthers, one against the New York Jets, and an all-important game against the Saints.
Don't write off these Bucs yet.
Stats Courtesy of Pro Football Reference