Bruce Arians Sends Out a Strong Message About His Next Opponent's $75 Million Star
Bruce Arians has been around a ton of football players throughout his lifetime. After spending years at the college level, Arians has pretty much consistently been in the NFL since 1998. So, when he gives his opinions about certain players, he typically knows what he is talking about. Recently, Arians discussed his next opponent's $75 million star and had a very strong message about him. That star was New Orleans Saints running back Alvin Kamara.
Alvin Kamara has become a star for the New Orleans Saints
Kamara went to the New Orleans Saints in the third round of the 2017 NFL draft out of Tennessee. He has since become a massive star for the Saints.
In his rookie season in 2017, Kamara earned a Pro Bowl selection as he led the NFL in rushing yards per attempt and ultimately racked up 1,554 yards from scrimmage to go with 13 rushing/receiving touchdowns.
He then earned another Pro Bowl selection in 2018 with 1,592 yards from scrimmage and 18 rushing/receiving touchdowns. This came before he continued to dominate in 2019, earning yet another Pro Bowl selection with 1,330 yards from scrimmage and six rushing/receiving touchdowns in 14 games.
Kamara's stellar play led to him getting rewarded by the Saints, as he received a five-year extension in September, worth $75 million, according to NFL.com.
He has since continued to play great in 2020. Kamara leads the NFL in yards from scrimmage so far with 987 to go with seven rushing/receiving touchdowns.
Bruce Arians sent out a strong message about Alvin Kamara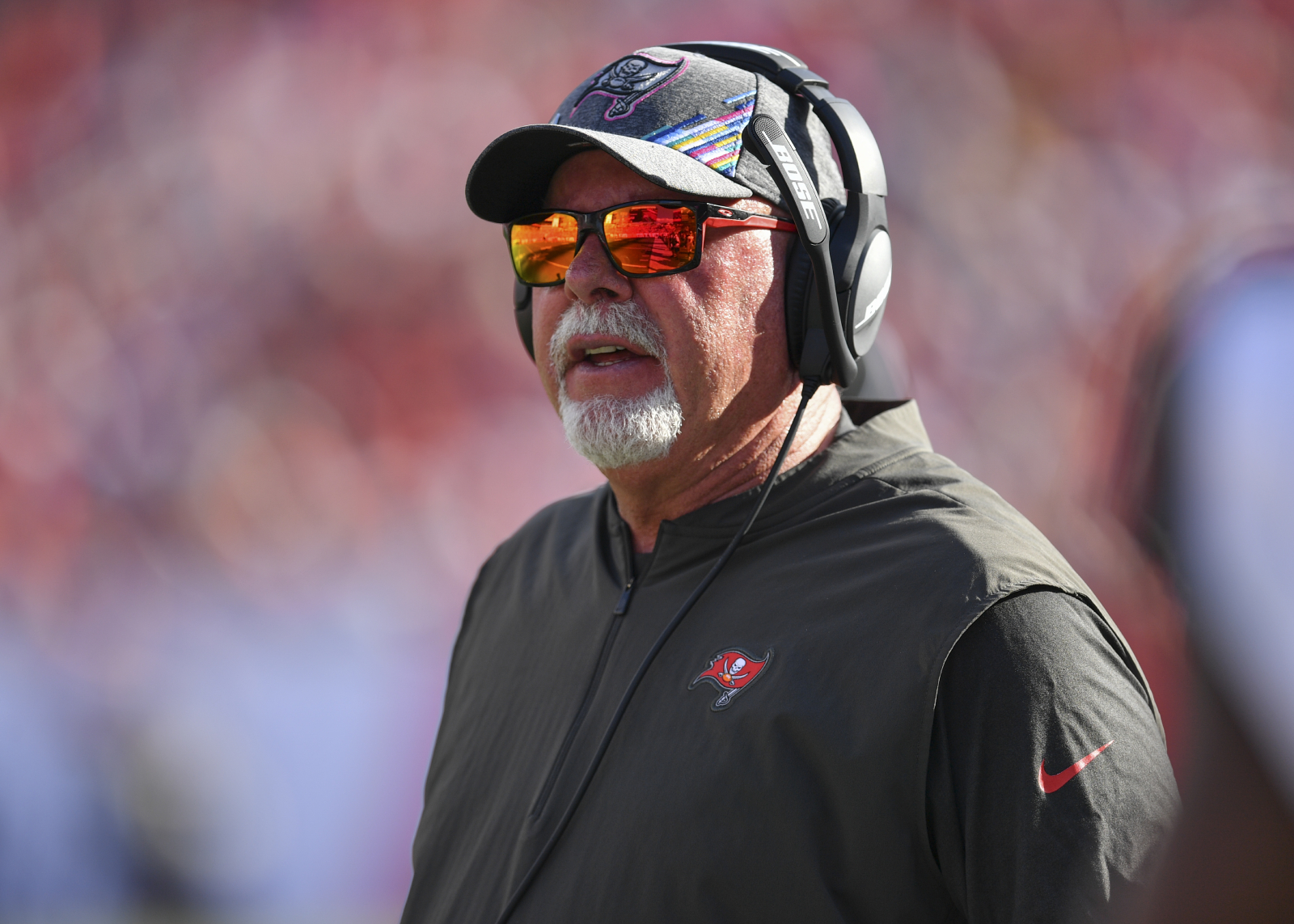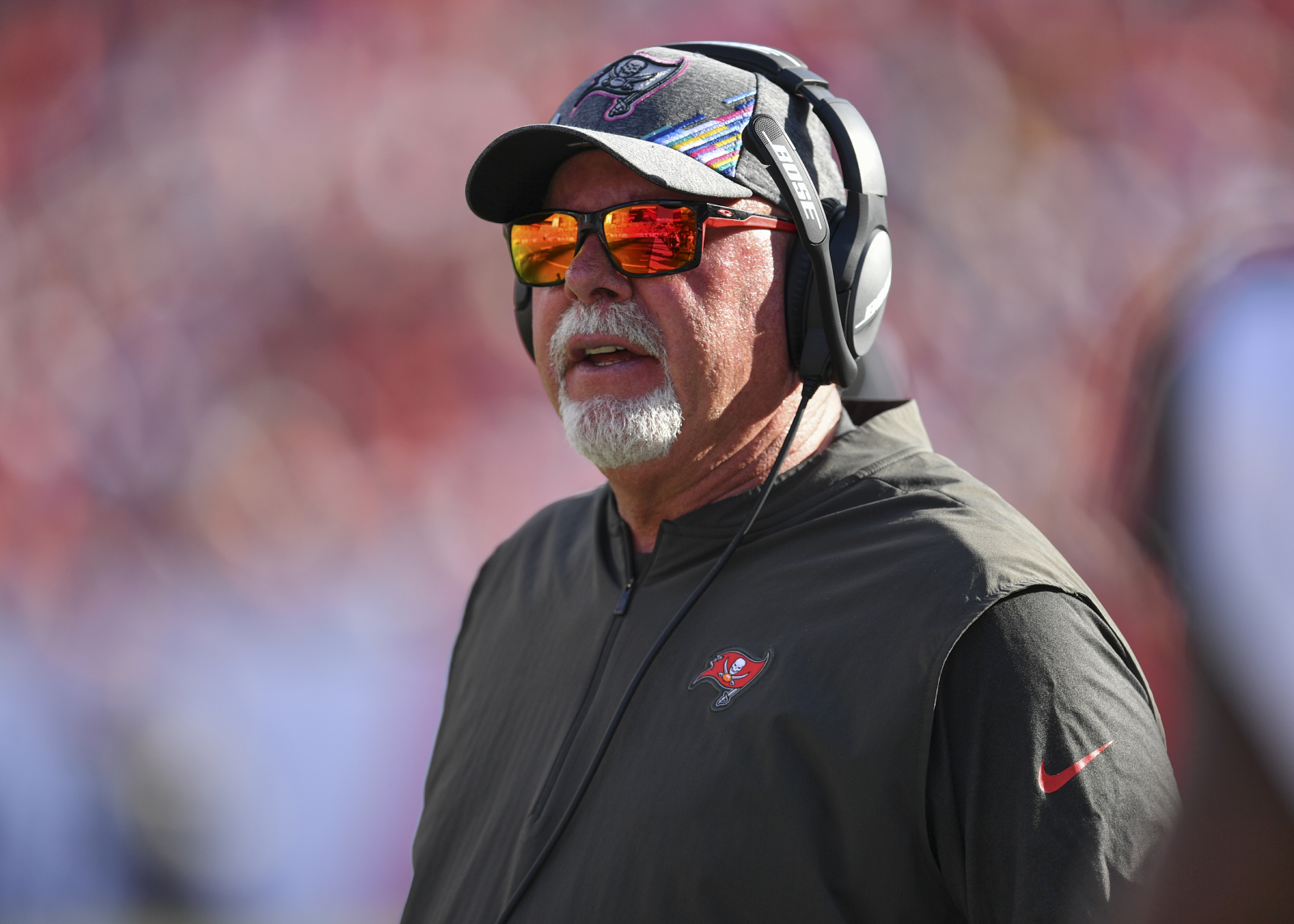 Bruce Arians and the Tampa Bay Buccaneers are fighting with the New Orleans Saints for an NFC South division title. The Buccaneers, led by Tom Brady and its other stars like Rob Gronkowski, Mike Evans, and others, have a 6-2 record, while the Saints, led by Drew Brees and Kamara, have a 5-2 record.
In Week 9 of the 2020 NFL season, the Buccaneers and Saints play a crucial game that could have division title implications. Before that, though, Arians sent out a strong message about Kamara.
"I coached Marshall Faulk, and this guy's scarier," Arians said, according to USA Today.
Arians was the Indianapolis Colts' quarterbacks coach when Faulk was still on the Colts in 1998. This is a massive compliment, and maybe the highest amount of praise that Kamara will ever receive from an opposing coach.
Marshall Faulk was extremely dominant throughout his NFL career
This is an extremely strong statement about Kamara as Marshall Faulk was one of the greatest running backs of all-time.
In his five seasons with the Indianapolis Colts, Faulk ran for over 1,000 yards in four of those seasons and earned a Pro Bowl selection in three of them. He then became arguably the best running back in the NFL for the St. Louis Rams in 1999.
From 1999 through 2001, Faulk earned three consecutive First-Team All-Pro selections, as he led the NFL in rushing yards per attempt in each of those seasons. He also led the NFL in yards from scrimmage in 1999 and in 1998 with the Colts, as he had both 1,000-plus yards rushing and 1,000-plus yards receiving for the Rams in 1999. Faulk also led the NFL in rushing/receiving touchdowns in 2000 and 2001.
He ultimately ended his career as a seven-time Pro Bowl selection, a three-time AP Offensive Player of the Year, a league MVP, and he eventually made the Hall of Fame. Faulk is also No. 12 in NFL history in rushing yards with 12,279, and eighth in rushing touchdowns with 100.
Alvin Kamara still has a lot of work to do if he wants to become comparable to Marshall Faulk career-wise, but he might be on his way if he continues to have the same type of productivity throughout the next several years.
Stats courtesy of Pro Football Reference