Bryan Stork Can Join an Exclusive Club With a Patriots Super Bowl Win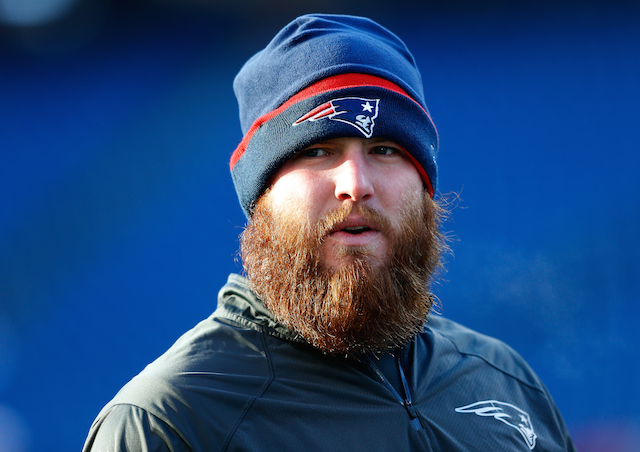 New England Patriots rookie center Bryan Stork is no stranger to the big stage. The 2014 fourth-round draft pick out of Florida State is a little over a year removed from playing for, and winning, the 2014 college football national championship over the Auburn Tigers.
With a New England Patriots win in Super Bowl XLIX, Stork will join the exclusive club of players who have won the college football national championship and Super Bowl titles in back to back years. Stork would become the fifth player in NFL history to accomplish this feat; here's a look at the other four.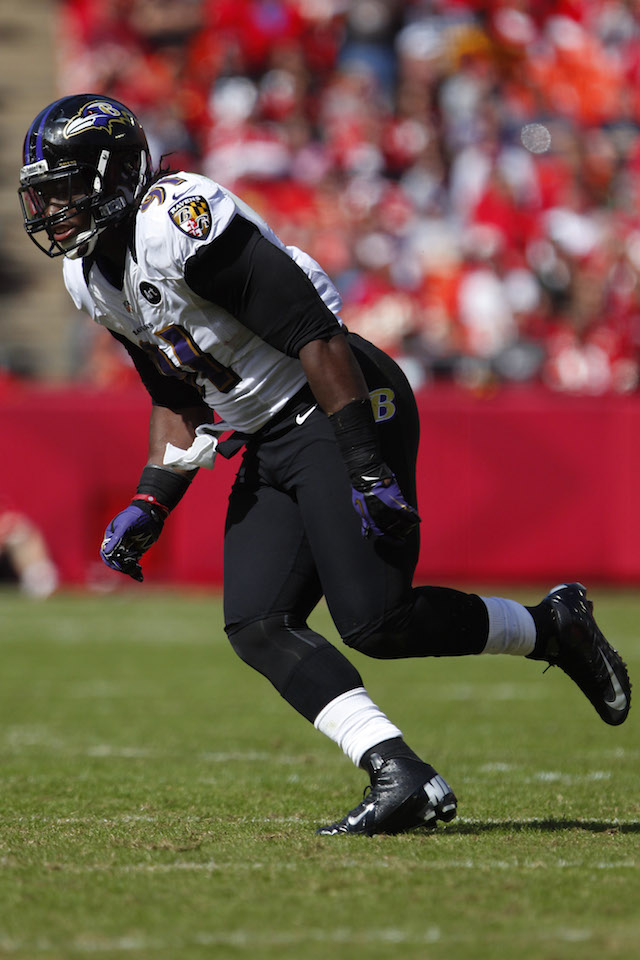 1.  Courtney Upshaw, linebacker
Alabama Crimson Tide, 2011
Baltimore Ravens, 2012
Upshaw (pictured) was a second-round pick for the Ravens in the 2012 NFL Draft and has been a key contributor since day one. Upshaw looks like he will be suiting up for the Ravens for several years to come.
2.  Randall Gay, cornerback
LSU, 2003
New England Patriots, 2004
Gay entered the NFL as an undrafted free agent, but impressed Bill Belichick and the New England Patriots enough to earn a spot on their active roster. He ended up earning a starting spot shortly into his rookie season and was a starter for the Patriots in their Super Bowl XXXIX victory.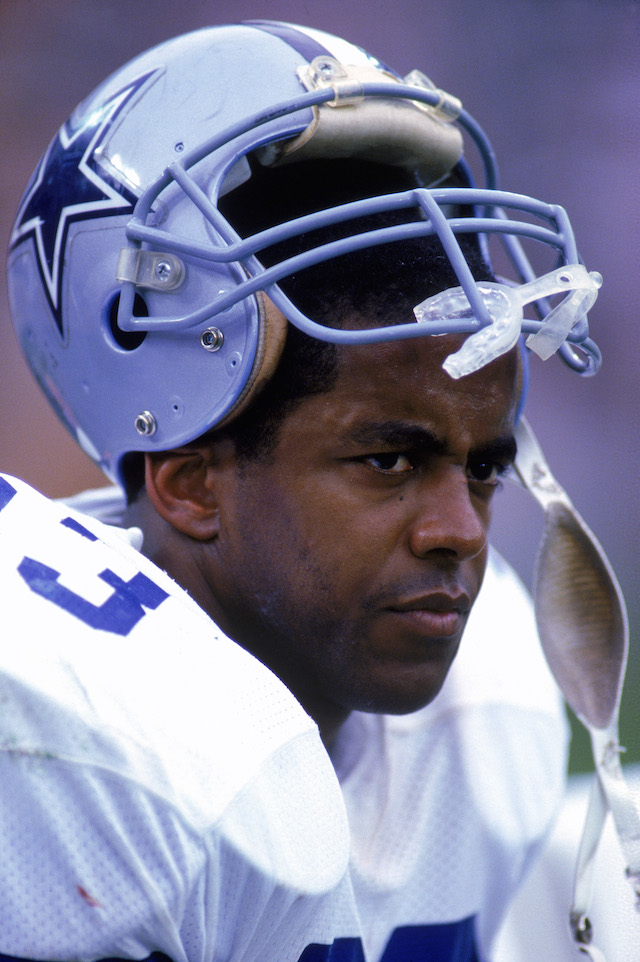 3. William Floyd, fullback
Florida State, 1993
San Francisco 49ers, 1994
Floyd was a first-round draft pick for the San Francisco 49ers in the 1994 NFL Draft and went on to start for the Niners in their Super Bowl XXIX win over the San Diego Chargers. He played four seasons in San Francisco before finishing his career with the Carolina Panthers.
4. Tony Dorsett, running back
Pittsburgh, 1976
Dallas Cowboys, 1977
Dorsett (pictured) won the Heisman Trophy and the national title with the University of Pittsburgh in 1976 and went on to be selected by the Dallas Cowboys with the second overall pick in the 1977 NFL Draft. He was named the 1977 NFL Rookie of the Year and was a major reason why the Cowboys won the Super Bowl XII title.