Bryce Harper's $330 Million MLB Contract Has Set Him Up to Fail
If you are an MLB fan, you know Bryce Harper. The 27-year-old outfielder has been a household name since high school when he graced the cover of Sports Illustrated at only 16 years old. With scouts watching his every move, Harper forwent high school after his sophomore year. He earned his GED and entered junior college at 17 years old.
The move to get Harper into the draft quickly paid off. The Washington Nationals chose him in 2010, and he signed a five-year, $9.9 million contract. Harper's first five years proved successful; he reached another record-breaking contract with the Phillies in 2019 for $330 million. The question is, did his deal with Philadelphia set Harper up to fail?
Bryce Harper's mixed success with the Nationals
RELATED: This MLB Player Predicted the Astros Cheating Scandal Years Ago
Harper began his MLB debut with the Washington Nationals in 2012, at only 19 years old. MLB fans watched to see if he would live up to his hype. Overall, Harper rose to the challenge. He has amassed numerous accolades, details Baseball-Reference, including 2012 Rookie of the Year, 2015 Baseball Player of the Year, 2015 Hank Aaron Award, as well as playing on the All-Star team.
Despite his evident success, Harper has faced challenges throughout his career. He reached four playoff appearances with the Nationals, but the team never made it past the first round. His postseason stats are lackluster. In general, Harper has always struggled with defense. While he is known for his skills at the plate, a defensive contribution is essential for all starting baseball players.
Harper's questionable attitude
RELATED: Steroid Connections Aren't Why Barry Bonds Wasn't in Baseball Video Games
As far back as high school, Harper has had a questionable attitude. In his 2009 Sports Illustrated interview, he made his career goals clear by explaining his expectations in no uncertain terms, "Be in the Hall of Fame, definitely. Play in the pinstripes. Be considered the greatest baseball player who ever lived. I can't wait."
Unfortunately, Harper's arrogance is not isolated to interviews. It's affected gameplay and relationships with teammates. His hotheaded demeanor was apparent before his professional career. For example, as NBC Sports reports, he was ejected in his last collegiate game. Since then, Harper has landed in many precarious positions, including an incident where his teammate, Papelbon, strangled him during a heated dugout argument.
Bryce Harper's $330 million contract
After Harper's five-year contract with the Washington National's came to a close, he reached yet another record-breaking $330 million contract with the Philadelphia Phillies to span over 13 years. The contract has no opt-out clauses and trade protection, meaning Harper will likely end his career with the Phillies.
Is he worth $330 million? There are arguments to indicate yes. In addition to his athleticism and talent, Harper is an excellent financial decision. His fame brings in money with media outlets, sponsors, and merchandising besides his athletic contributions.
Lackluster debut season with the Phillies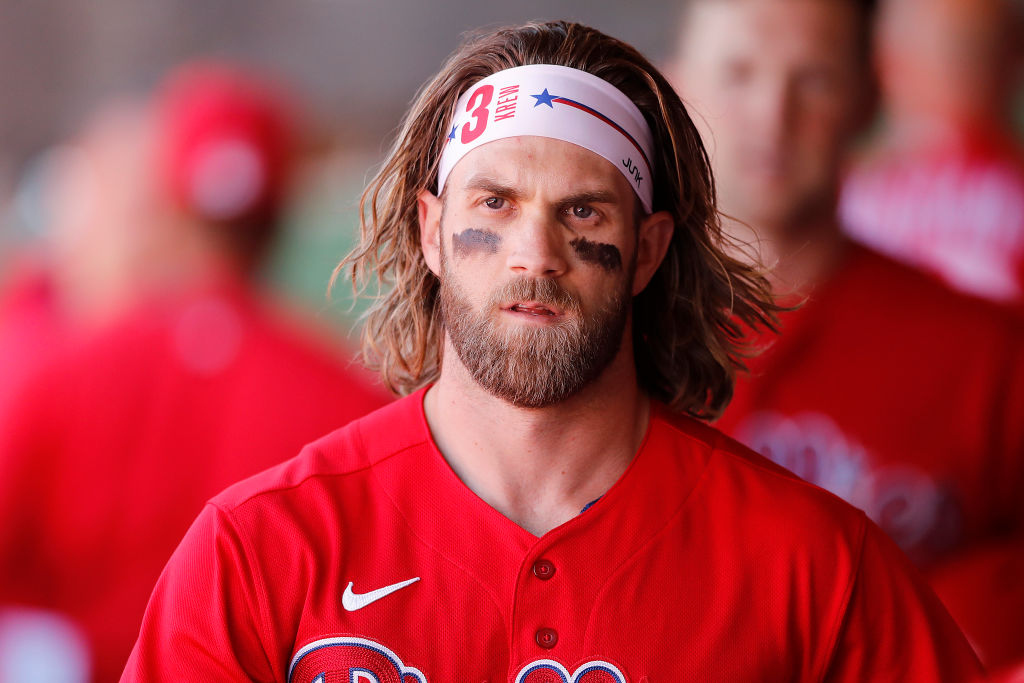 Although Harper is no stranger to pressure, his $330 million contract might have been the recipe for failure. 2019 was a roller coaster for him on and off the field. Whispers of clubhouse unrest have surrounded Harper since he joined the Philadelphia Phillies, and 2019 was not a standout year for him at the plate. His batting average was only .26, and before the All-Star break, he had only accumulated 16 home runs. While these stats are not horrible, they are in no way what is expected of a player earning a $330 million contract.
Harper has achieved a lot over his young baseball career, and he still has a lot of time to prove his worth. Keeping his temper under control while handling pressure on the field could lead him down the road to the baseball hall of fame. The $330 million contract with the Philadelphia Phillies set Harper up for failure, but his future remains unknown.